Last time, the heiress kept getting pregnant (SHOCK) and was promoted to Rock God, the oldest child aged into the most adorable thing since sliced bread (yeah, I went there), both gen 4 elders died without a fuss and left snazzy platinum graves, and the lovely heiress left me with adorable twins.
It's summertime and the weather is fine.



This happens all the time in this bedroom. The thing's a stupidity trap and the whole neighbourhood gets caught.



AAAUUUUGGGHHHH! She does this all the time and it FREAKS ME OUT!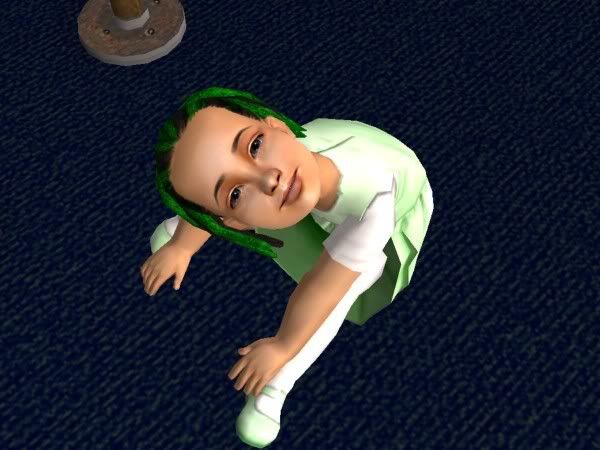 Two times the dogs mated. No results.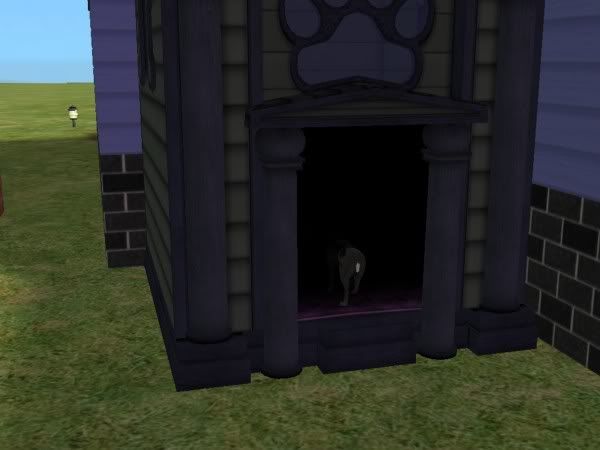 Always the howling circle, always.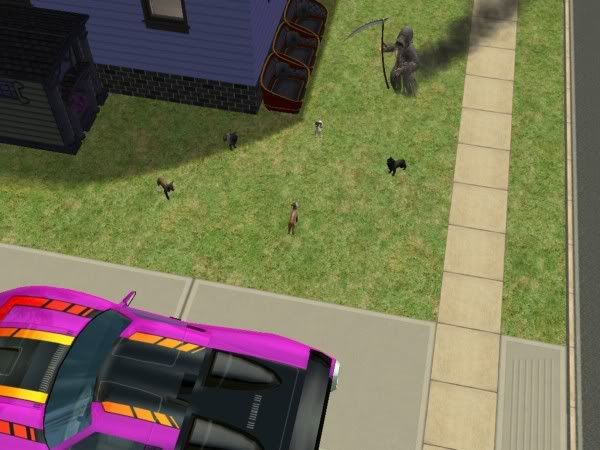 The dogs' side of the graveyard is full. I'll have to move Whimsy to make room :/ I also should put a moat around the fence, since I'm sick of the lack of productivity at night due to hauntings.



Birthday time for Fern.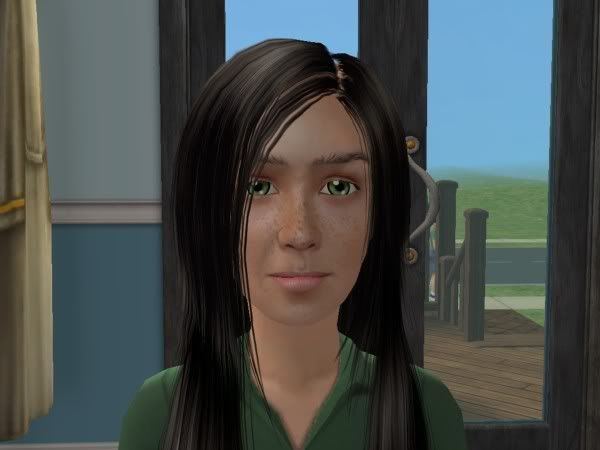 I probably want to dry-hump him. Yes, he needs those brows. He looked like a woman with the other two and that's just not my style.



Especially after seeing his profile. Screw your button-noses, I love this shape. Oh, he rolled Family, raise 20 pets (NONONONONONO), likes undies and hats, no blondes.



1. He's your great-grandfather
2. He's dead
3. Stop
Leo was also a tragic victim of my skintone change. I didn't get time to fix his thumbnail before he died. GAH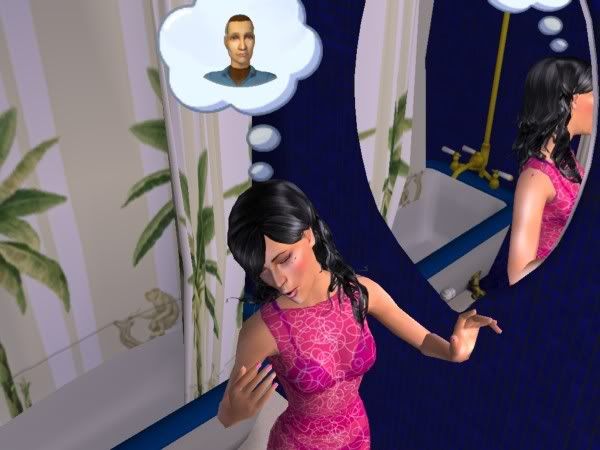 "Hey, Myra? I know you're here visiting and all, but would you do some cleaning? And some gardening?"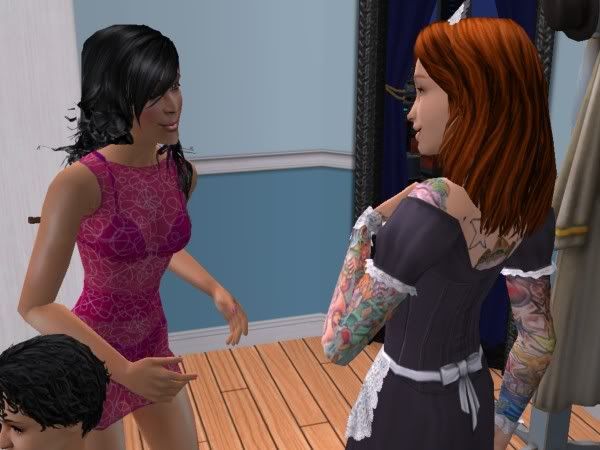 He was tubby. That won't do.



These two have the same wants, similar fears, and both look high as kites. COULD THEY BE TWINS?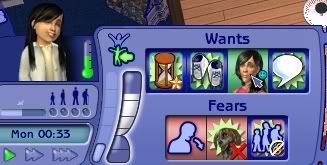 She snuggles the girls all the time. She does everything they ask and more. My Family sims could learn from her.



Maybe not this part.



Yeah, I'm in love with him.



LOL freaked out toddler.



They grew up at the exact same time...it was great.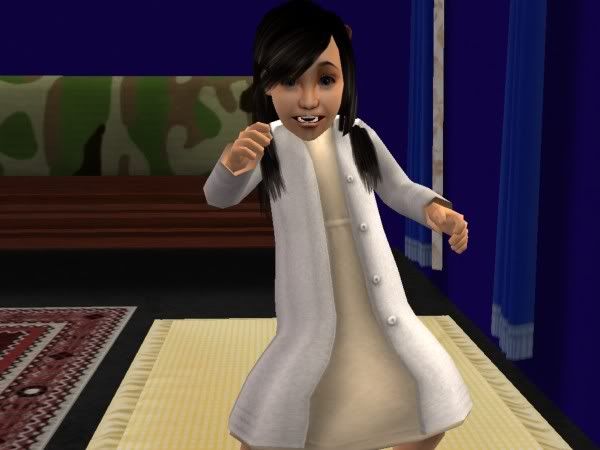 They also...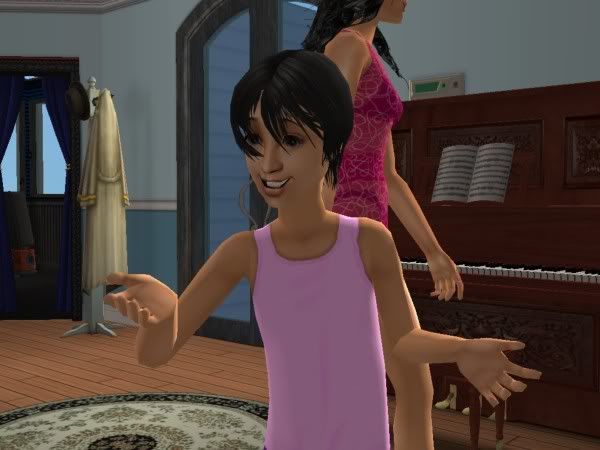 ...grew up into the exact same outfits D: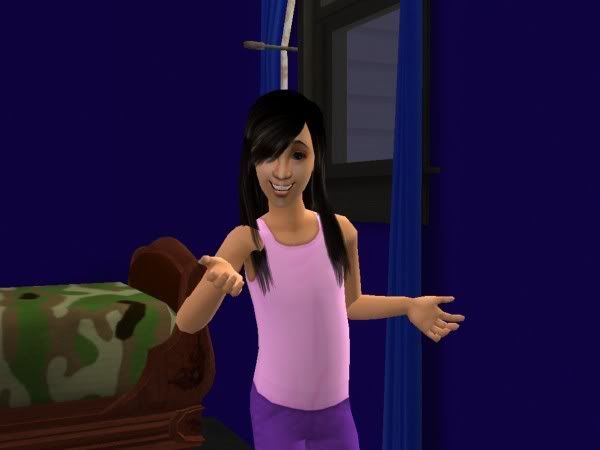 Better. They look kind of...I don't know. I can't quite tell what it is about these two.



So, check out what Cleo the Romance sim does all the time.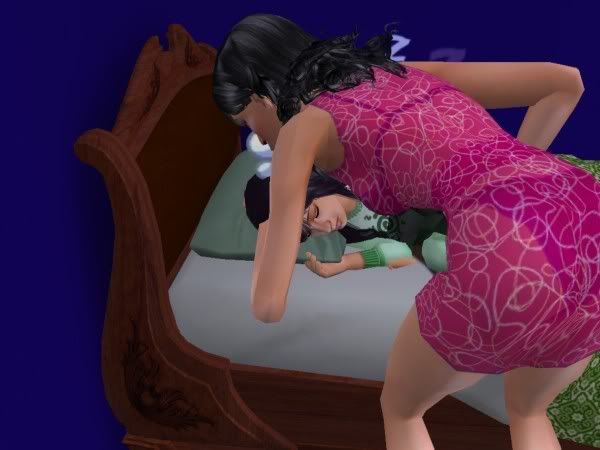 Yes, all the time. If I don't queue up actions, she tucks in each kid every night. Maybe it's her 10 nice points? The 10 outgoing ones?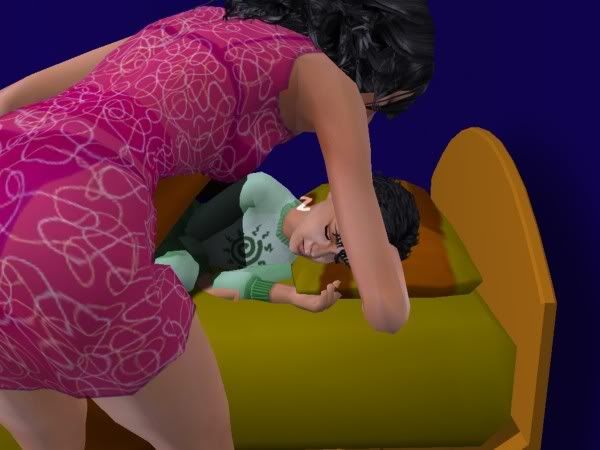 Haha, Emily caught a boot.



And, while Emily still has the FAIL over her head, her twin catches a huge bass. Sweet, sweet satisfaction.



I nearly died laughing when Lorenzo took his A+ to the gardener. I mean, how does he know that's his father?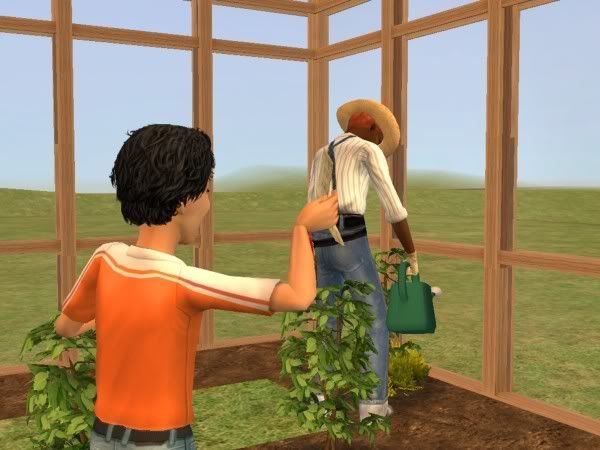 Let's take one last look at the angles on that face before he grows up.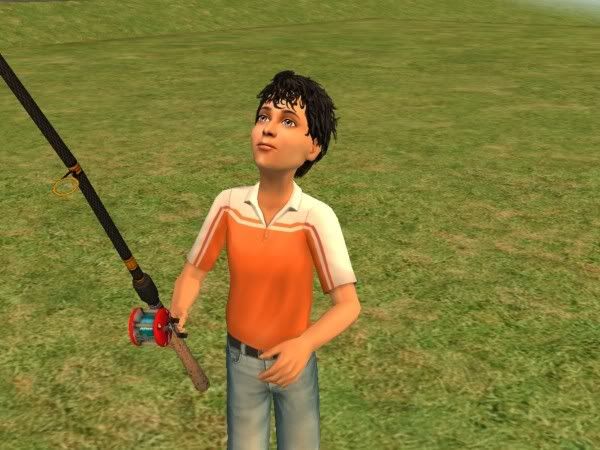 There are words, but they ran away screaming when they saw this face. He really does look to have alien blood.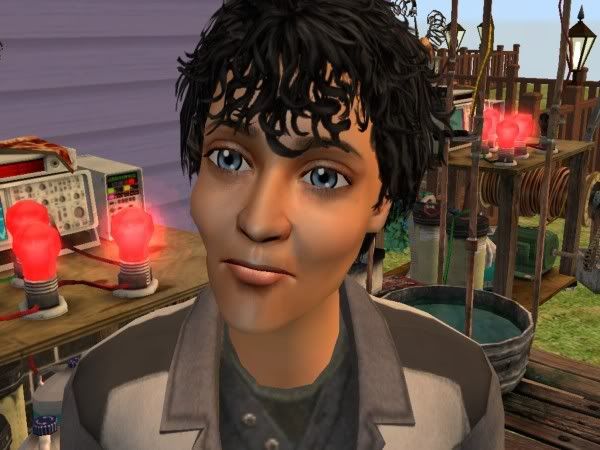 GENERATION ELEVEN!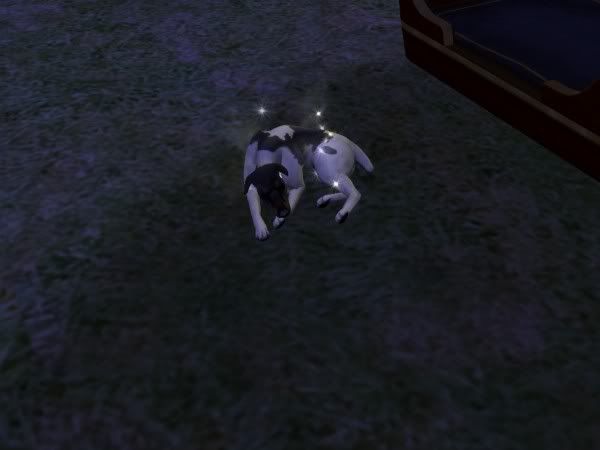 Betty :)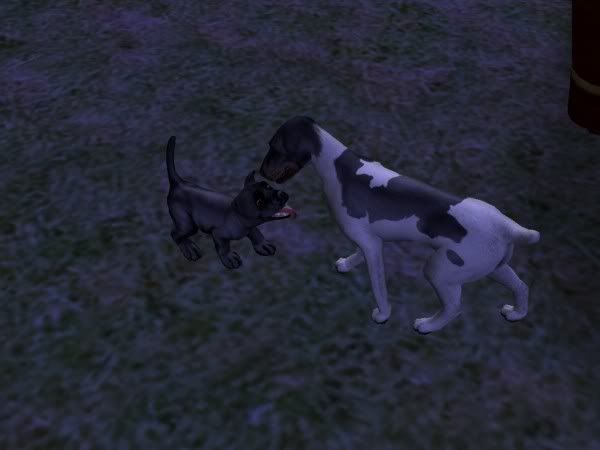 Family fishing time, since I calmed down on the greenhouse a bit and all the kids want fishing badges.



Never ceases to amuse.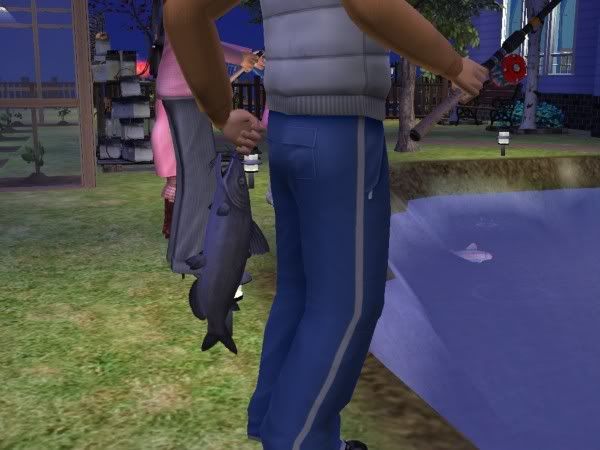 Let's see....fish, fish....BOOT.



Seriously. All fishing, all the time.



Twins? Are they twins? There are differences, you just have to look close.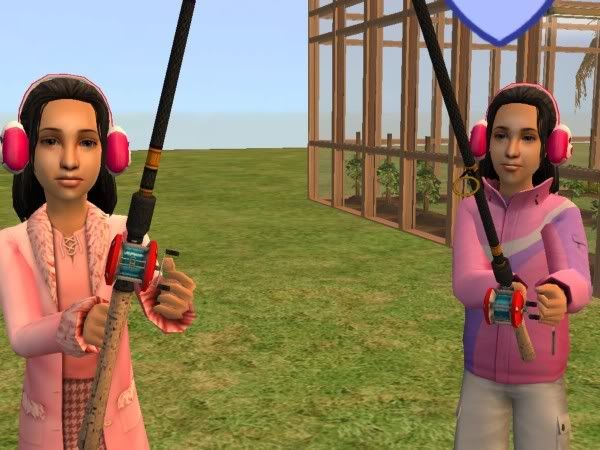 I already knew fresh food made everything sparkle, but watching the TV dinners, pop tarts 'toaster pastries', and gelatin sparkle away is really amusing.



This is probably Olivia. She does this 3 throws out of 4.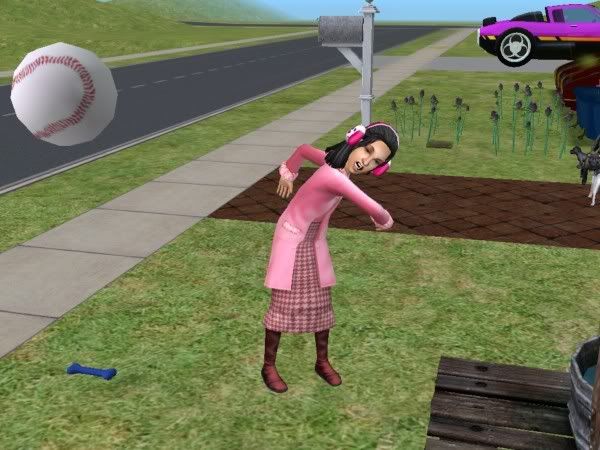 Nope, this is Olivia. I can tell by the purple nail polish. In any case, it happened.



It passes the time and I like snowman armies.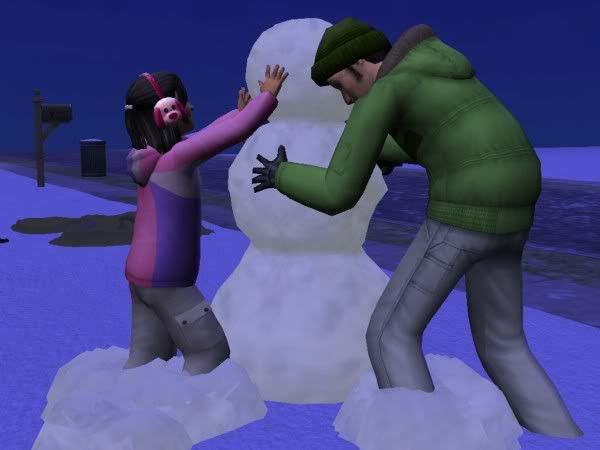 Thanks, Hephaestus!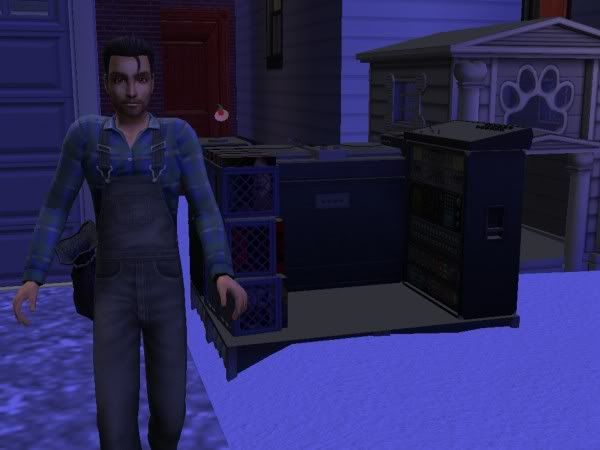 I'm going to say that's not a good spot for a snowman.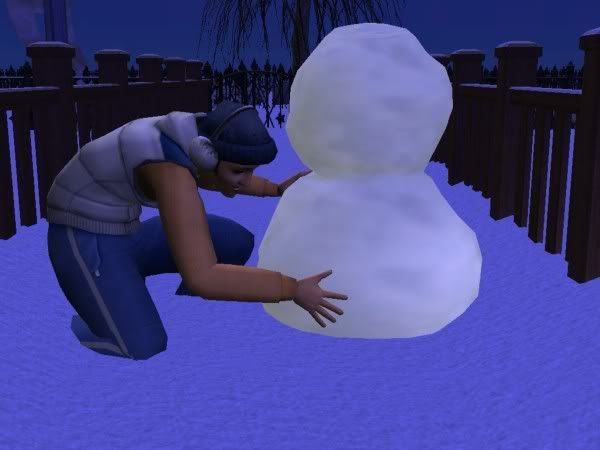 Of course, if it's going to be an evil snowman, maybe it will keep the evil spirits inside the graveyard.



Um, yeah. I'm proud of you, Cleo.



I giggle like a maniac anytime I see a sim doing this part of the smustle. It's the best part!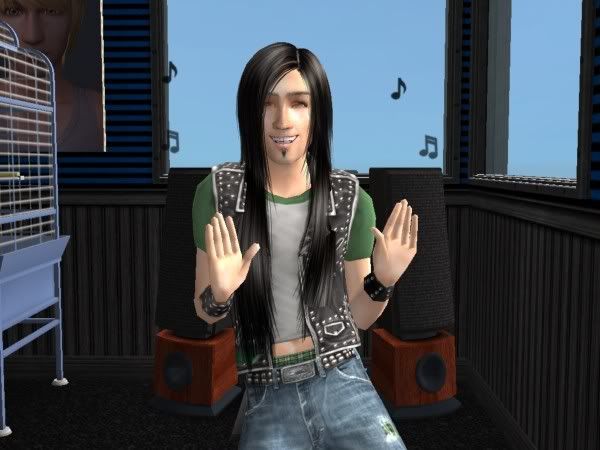 "YEAH WOOO I LOVE YOUR FRONT YARD WITH YOUR MOTHER'S HALF-FINISHED SNOWMAN AND BOUQUET OF ROSES AND THE SMELLY DOG BEDS YEAH!"



Look at the bunch of suckups, grinning at the headmaster while he talks. Let's see what's so 'interesting', shall we?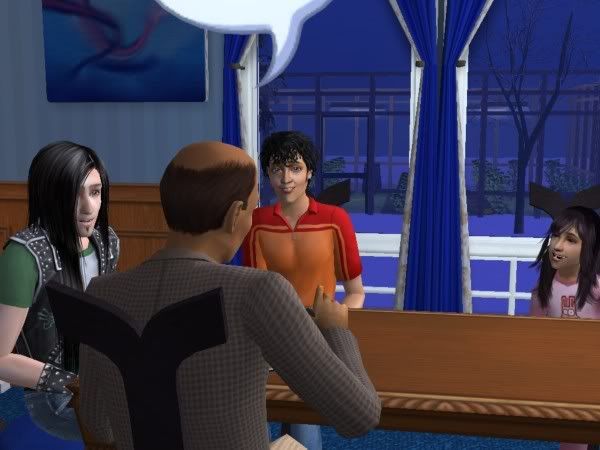 Toys. Way to go, gang.



I'm telling you, bass with squash. Next time I bring the headmaster over, I'm going to see how high I can get the score. Any personal records you'd all like to share? I like competition.



So, the girls grew up. This, of course, is Emily. She rolled popularity and wants to have 20 best friends. She likes blonde- and black-haired sims that don't have custom hair. She looks like someone I used to work with.



And Olivia rolled Family, top of education career. She likes black hair and brunettes, but also no custom hair.



In other news, I'm apparently breeding freaky alien dogs. Cool! This would be the puppy Betty, all grown up.



How he can sit in a hot tub all night and come out frozen is beyond me. To the shower!



Also, the maid stays after work every single day. She's addicted to the hot tub.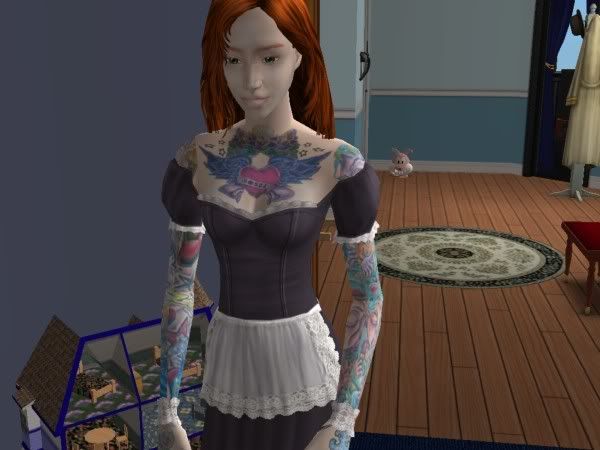 I don't know if you can see it very well, but I built a moat around the graveyard. Because it touched the edges of the lot, it ended up being a dry moat. The ghosts still got loose.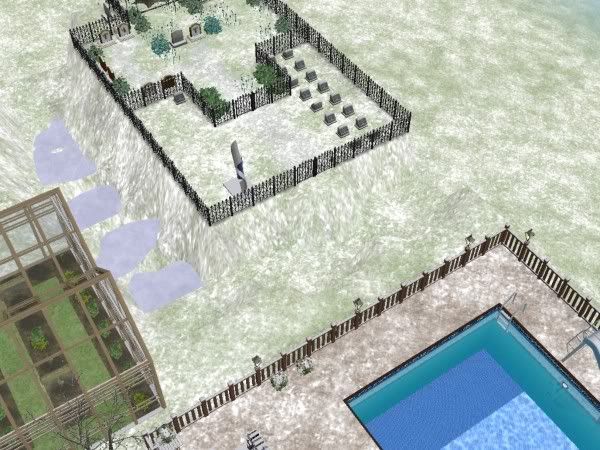 So, I changed everything completely. The dogs can get over it by teleportation, but they haven't been scaring anyone.



I love this athleticwear. It's so wacky.



Guess who came over and terrorized my ears? The twins' father.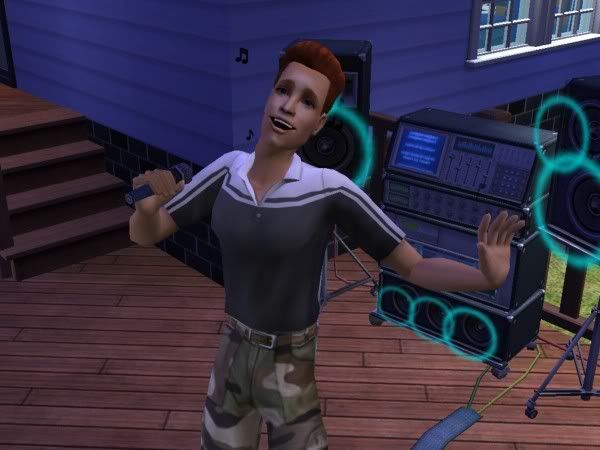 Oh, hey, why the long face? Well, besides genes.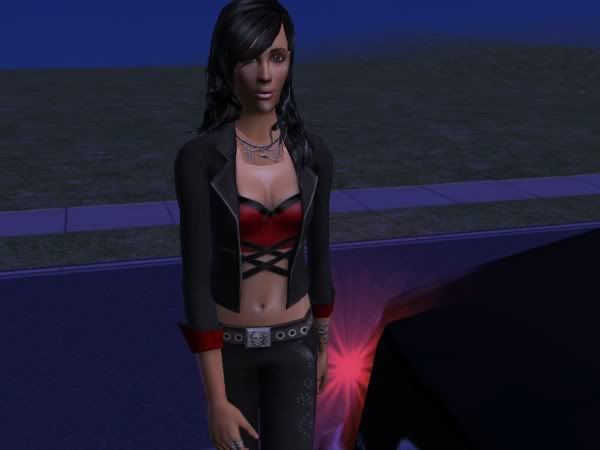 Right, birthday. Gotcha.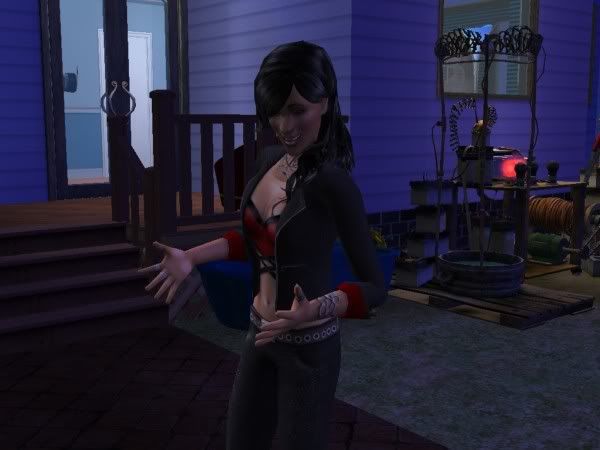 HA! More pink!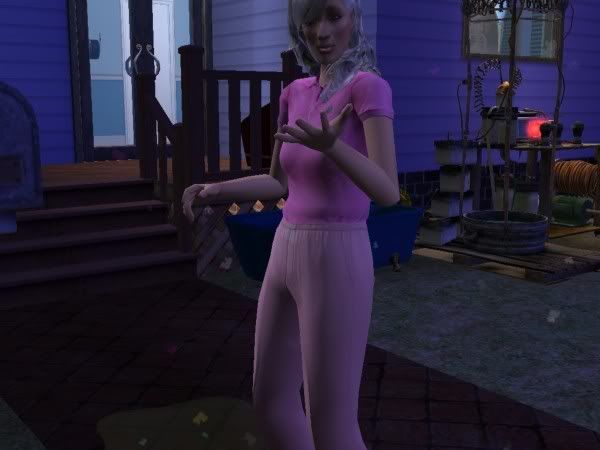 She's a cute old thing. It's really too bad about going from perky to saggy in 5 seconds flat, but that's the way the game works.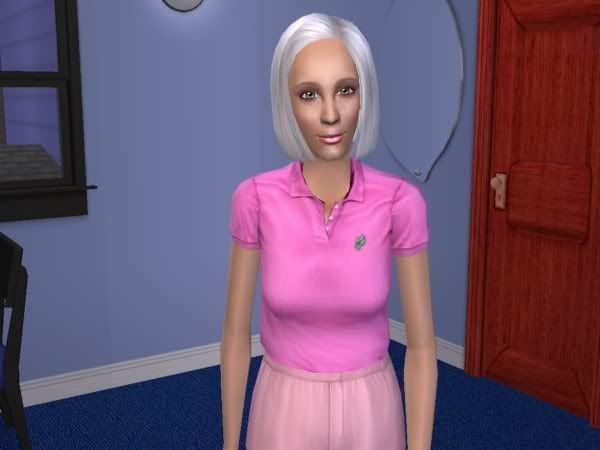 So, I installed Free Time! Don't expect to see it in the legacy for a few weeks, though. You're watching backlogged entries until Gen 7.2, and I intend to figure out the new EP and any bugs before going back into the legacy lot. 3 weeks is plenty of time.
First thing I did upon entering the game was play the Mole family in the new lot. The first stray dog was Brody! Well, a clone of Brody. But, I didn't know that saved breeds would be used in generating strays! Do you know what this means? It means that I can have a neighbourhood full of awesome animals!
Missing some?