I FORGOT TO MAKE A TEASER WHEN I CREATED THIS UPDATE 2 MONTHS AGO SORRY

Last time, Fern grew up into a sexy teenager (I'm a cradle-robber, what can I say?) with an ideal nose, the twins grew into very similar-looking children and then attractive teenagers, there was lots of fishing, and a dog that looked like it went through a neck stretch. And there was an elder.


We start this time in a karaoke club to ogle (NOT OOGLE) the waiter, who I noticed way back in gen 3 but don't want to breed in because he looks a lot like the other spouses.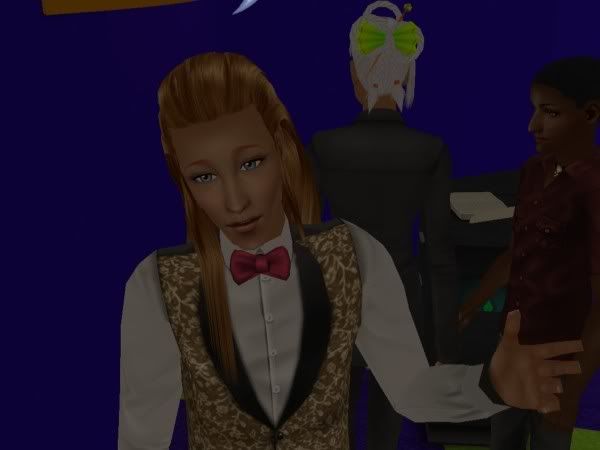 Look! A puppy! This is the last small dog puppy in the pound. His name is Hansel.



Adonis died.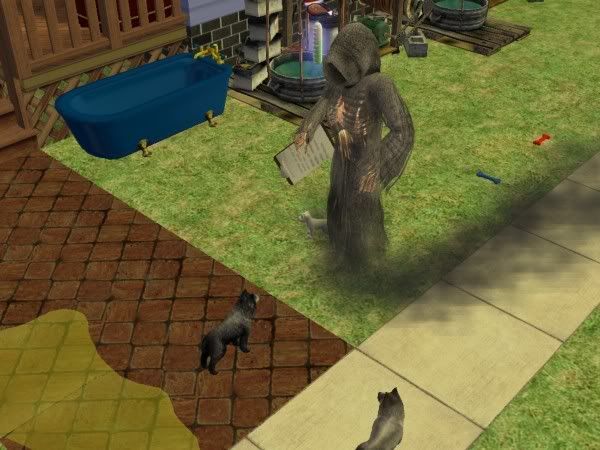 Brody died *sniff* I'm going to adopt her brother out to another family in the neighbourhood to live out his amazing Groucho-Marx-imitating life.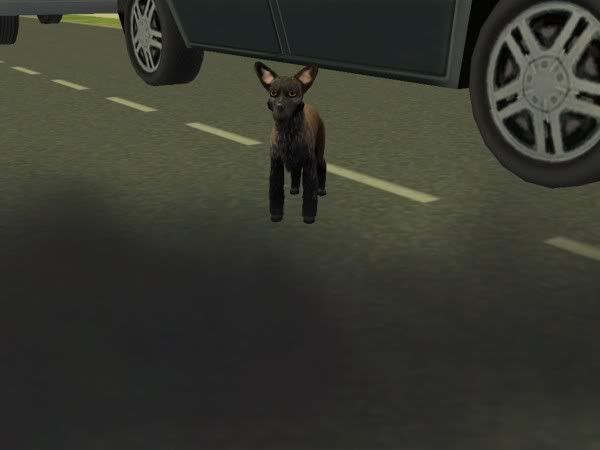 Is anybody else excited? Just me? Oh well.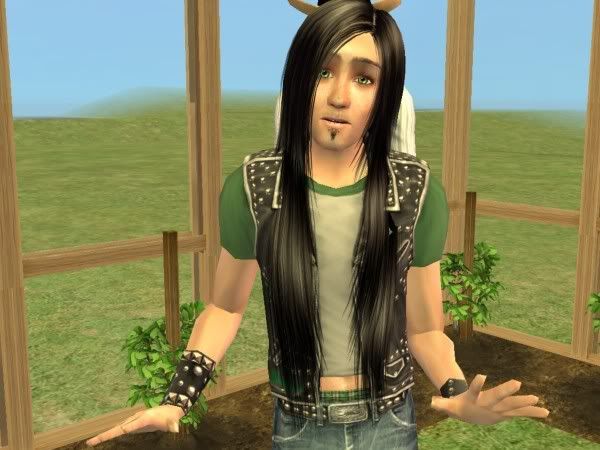 I somehow did not take a picture of him (I'm sure I'll take plenty), but he looks more or less the same.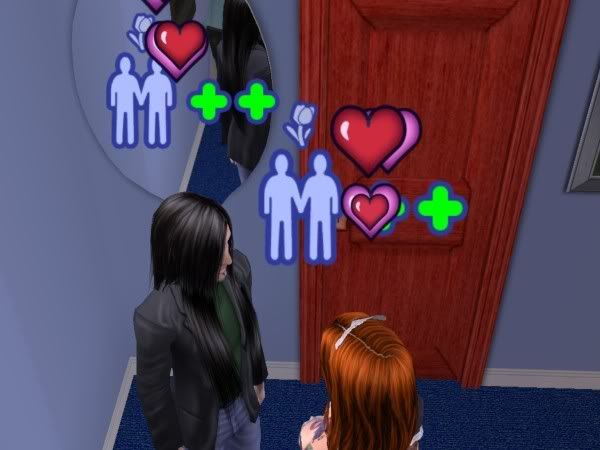 He had a 100/100 relationship with her, due to her staying over every night after work for long talks in the hot tub.



How could I not have her in? She has wicked ink!

He didn't want a wedding...strange Family sim.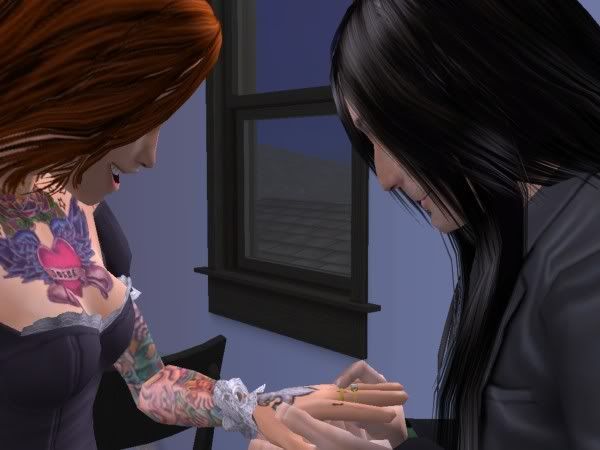 Ready for this? BEFORE



AFTER
Yes, she's wearing the founder's clothes. I missed them.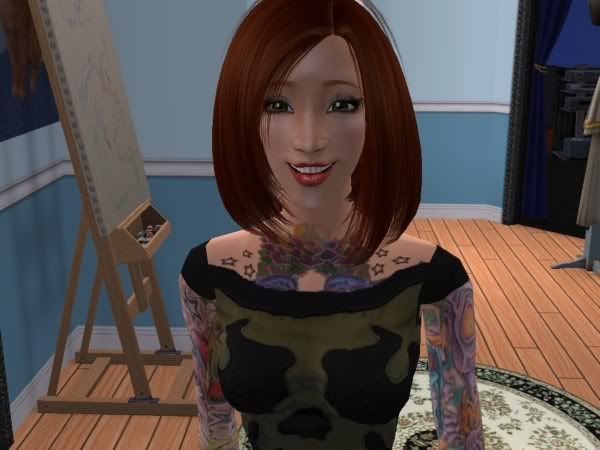 This update isn't 7.1 for nothing!



She's Fortune (WHY) and wants to make §100 000...kind of difficult for an NPC, but I'll give it a try. I hear gardening's lucrative. Especially eggplants at §500 per plant.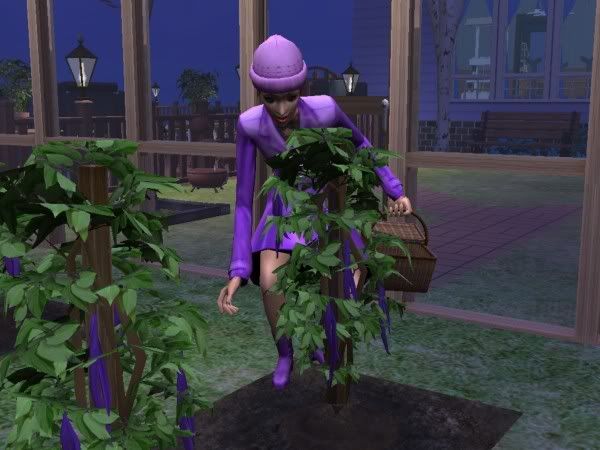 The replacement maid has purple eyes and is non-standardly pretty! He also takes good care of his eyebrows.



So, opening the game next session I discovered Ross somersaulting. Hmm.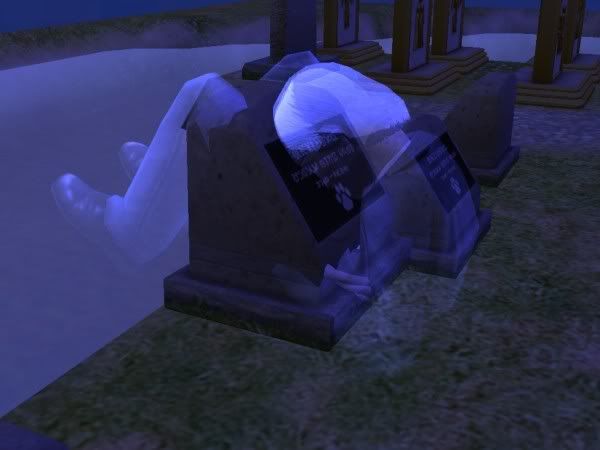 Jane and Leo. Suckers.



BAM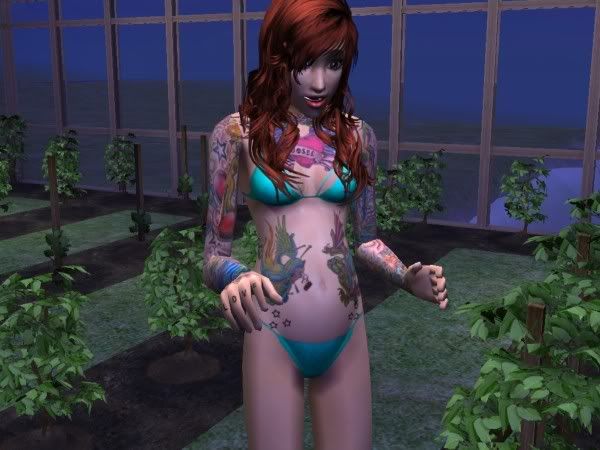 Whatcha paintin, Fern?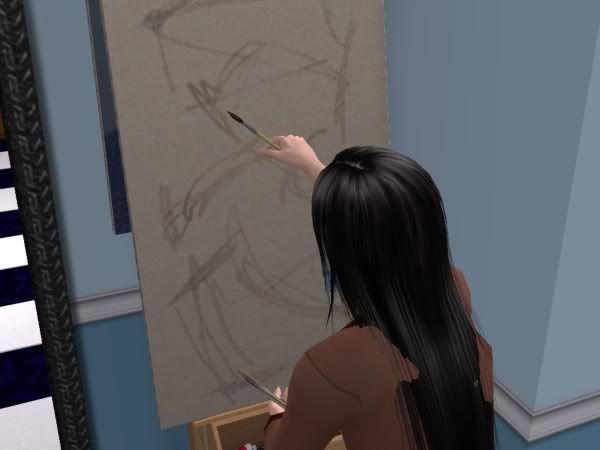 I see. Carry on.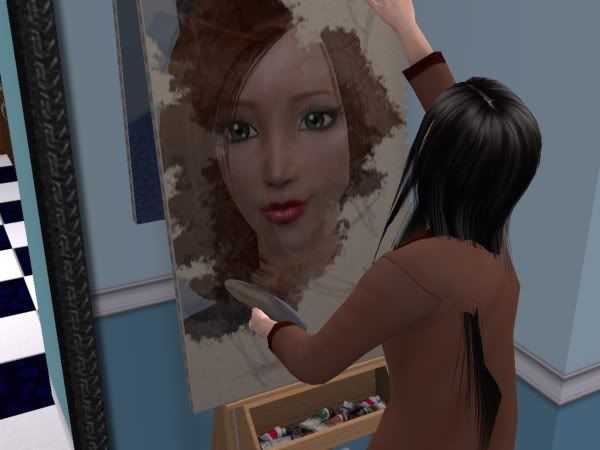 Non-fail.



BAM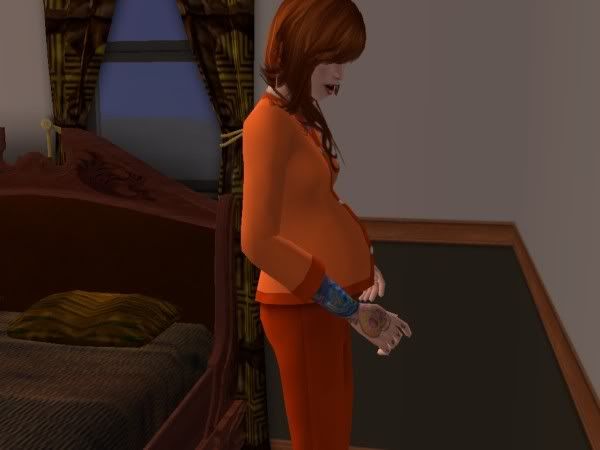 He paints really fast for some reason. Both portraits were done in one night.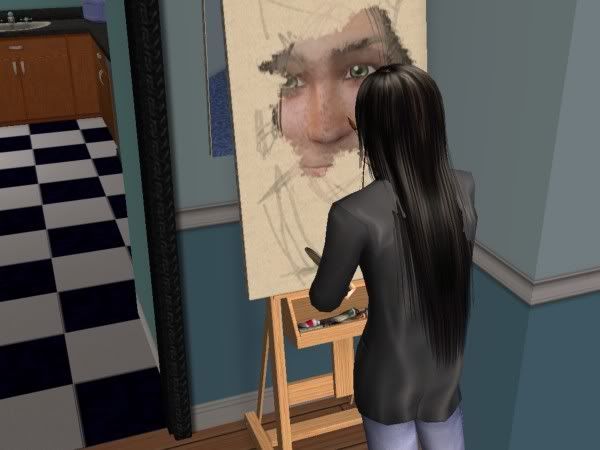 The kids should be interesting.



OH MY GOD DOG!! If I had a tail, it would look like that. *Note: I'm not a furry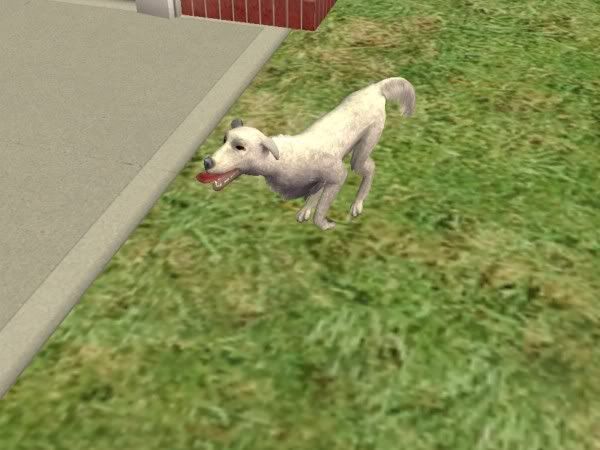 WANT



GROWLA!



*moaning and complaining*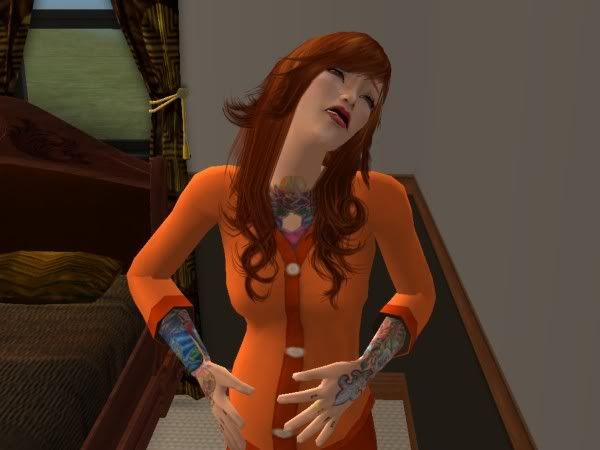 Kimberly has her great-grandfather's hair and her mother's eyes. I can't tell what skintone that is. Might be Myra's, might be a different tat tone.



Finally, she starts her first day at work. She's in Law, since she has the skill points for it. She'll be switching not long after she hits the top, though. Promotions > staying in one job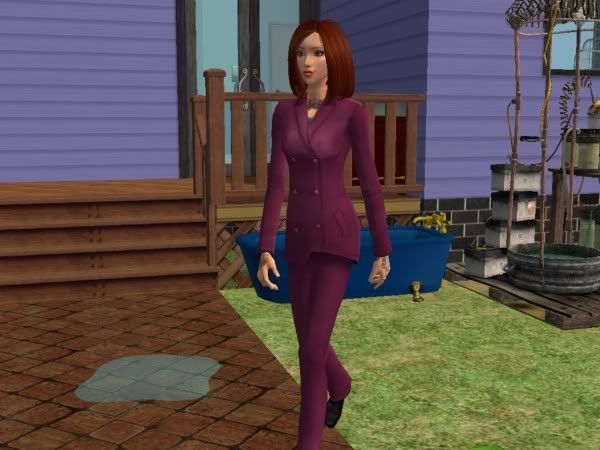 I barely noticed the dog dying. None of the sims did.



So there's 20 pet graves. I'm missing Maggie's. I just happened to glance over when it disappeared, too. POOF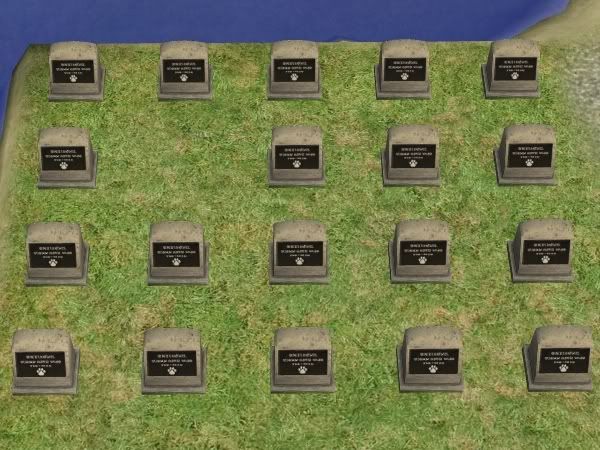 STOP THIS NOW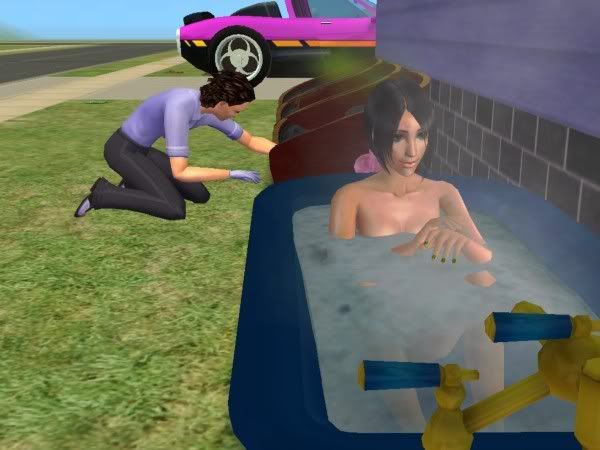 Hey, Cleo. Where are you heading autonomously with that baby? She just had a bottle, so put her down!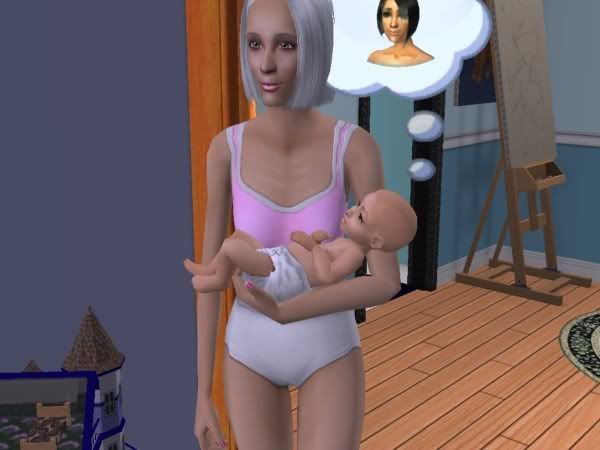 Wha?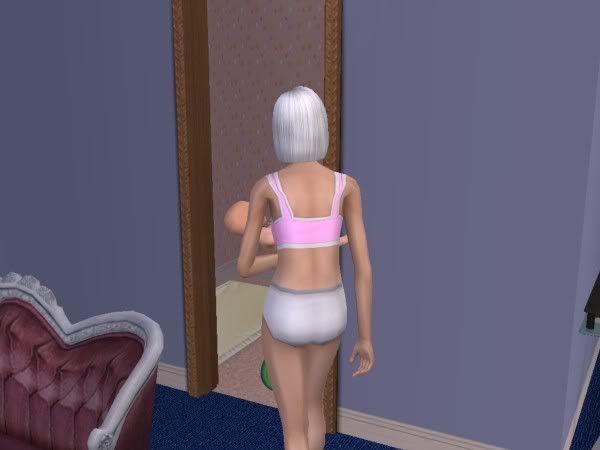 Oh, well, then. Some Romance sim.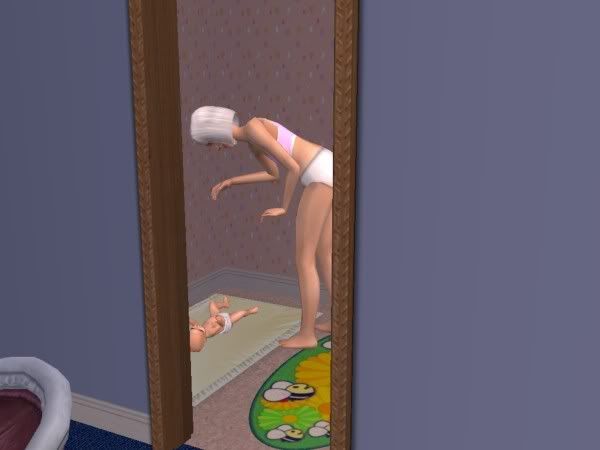 I feel like an idiot for breeding in that mini chow-chow/pomeranian thing. Maybe the freakiness will breed out?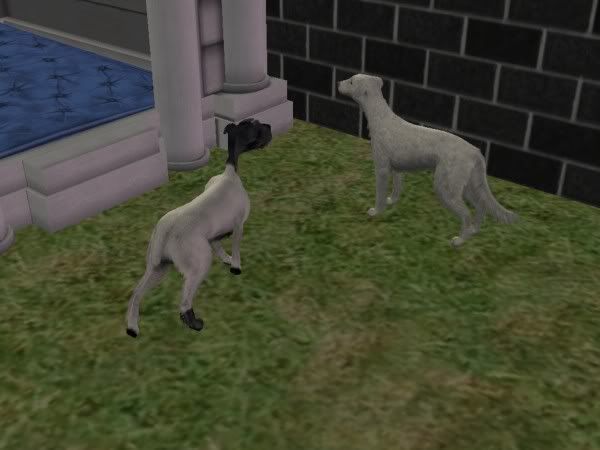 The Law career reward. What's the point?



It didn't take long for me to see the point after I heard a constant 'cha-ching!' when I sent Myra to use it. Cool!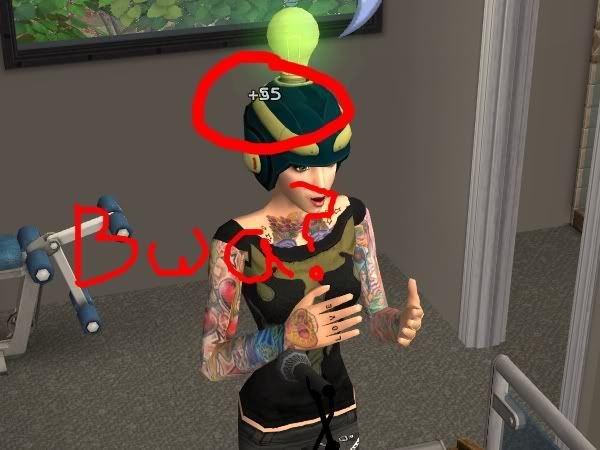 I'm actually dreading this.



Um, what? Well, whatever, he's staying around until his sisters grow up so I can see them and then they all move out together. Is he desirable to anyone? Would anyone like him?



Now there's only two dogs left in the house. I have empty nest syndrome.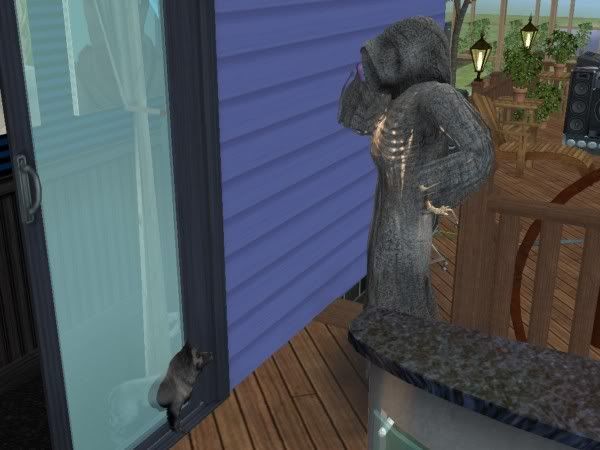 Guess what?



Cute toddler with her mother's skintone, that's what.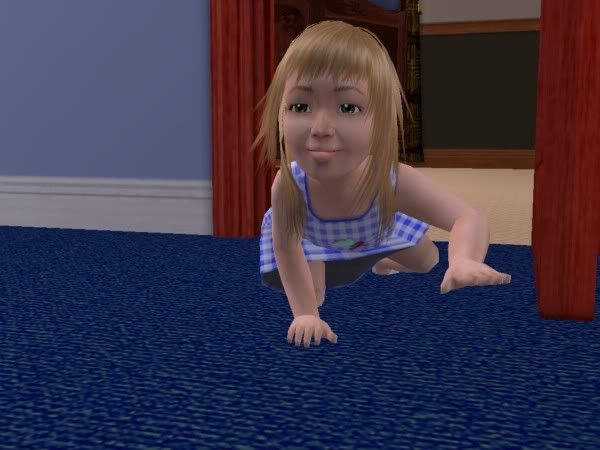 These wants are impossible because Kimberly just grew up.



I can still try. She'll be platinum eventually!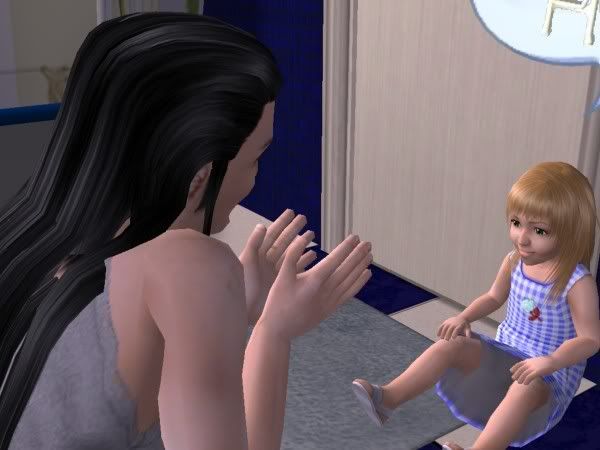 I thought a scarecrow would be a nice addition to Cove of Corpses.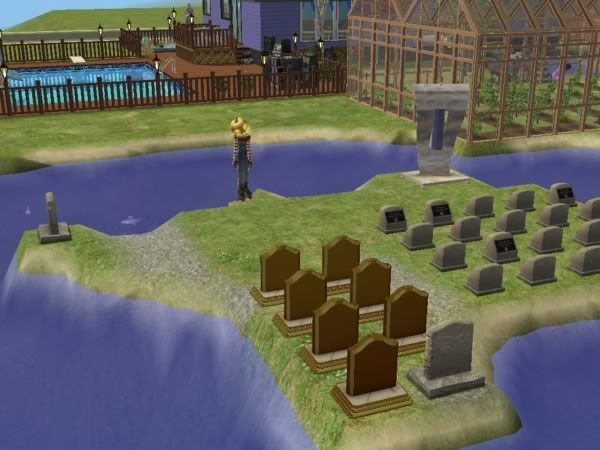 Yawning?



Nope, pregnant again.



This is what happens when they pop right when the carpool arrives. I've had it happen a lot, actually.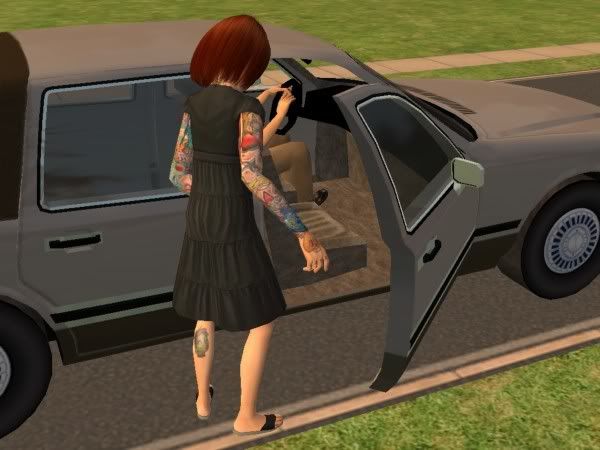 Raising 20 pets isn't gonna happen, even with the doglacy. He now wants to reach his golden anniversary after a short stint of wanting to have 20 loves at once *whistles innocently*



Top of the adventurer career! Now onto Education because she has the skills for it. On a similar note I'm very upset that 5 of the 6 Seasons careers require Charisma. That is the worst skill to train for.



Birthday time for the Doublemint Twins.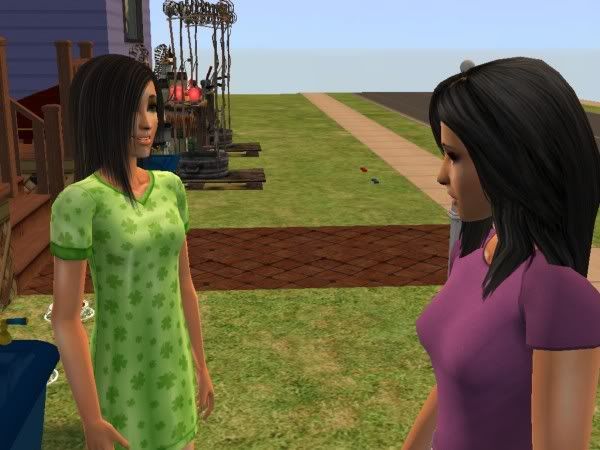 Somehow I managed to have them go at the same time. *pats self on back*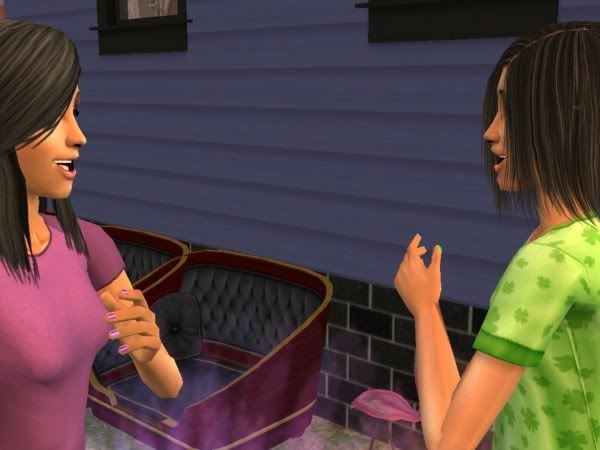 *giggle* I didn't notice the extra weight that Olivia had put on.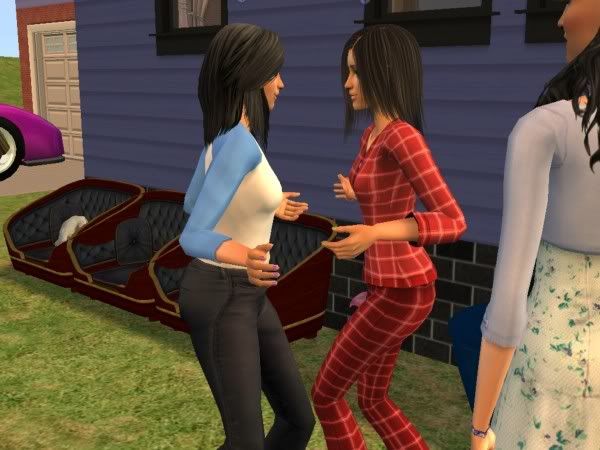 Emily sprouted some sexy lips and a long chin.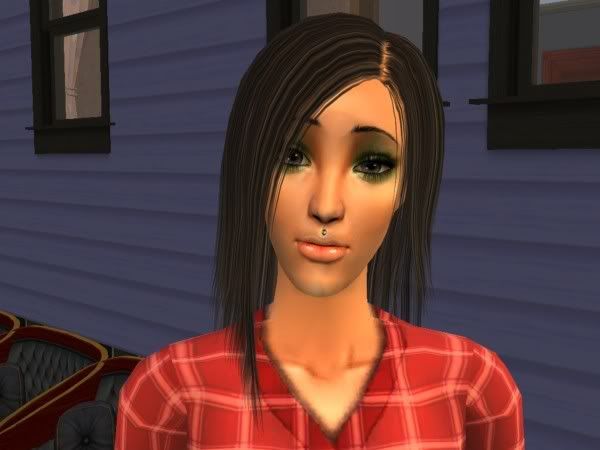 Olivia, um...needs a makeover.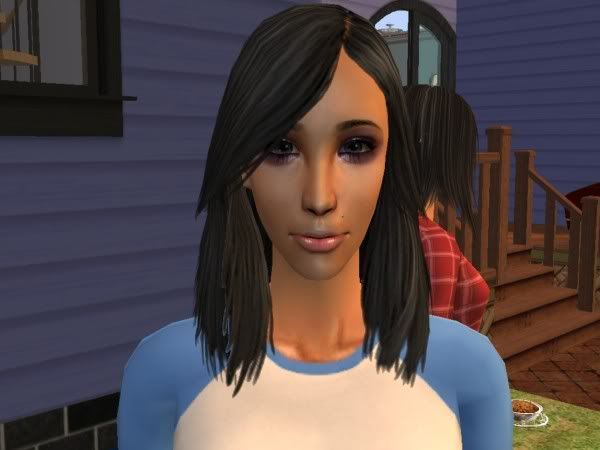 Bye girls! Notice that Myra is too busy watching Fern play with a dog to wave goodbye.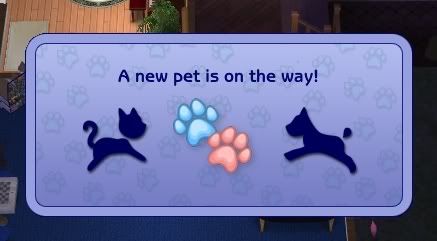 This is Martha. Cookies for anyone who can tell me who Martha was. Hint: she was still a dog.



So, like, why, Emily?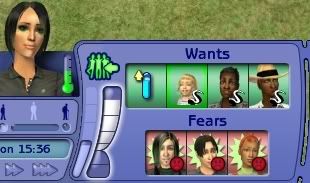 POW (pops should be accompanied by Batman-like sound effects)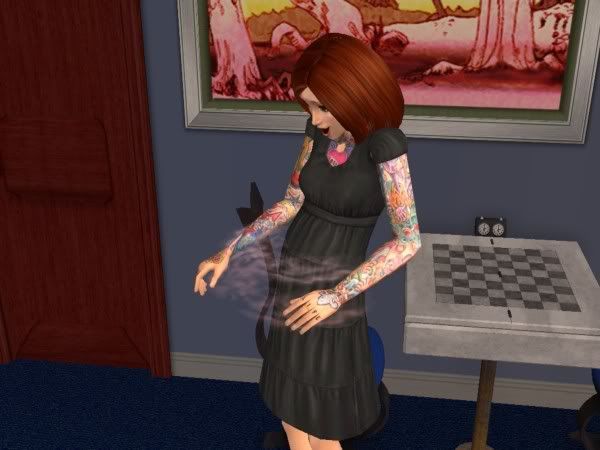 Thanks, bitches.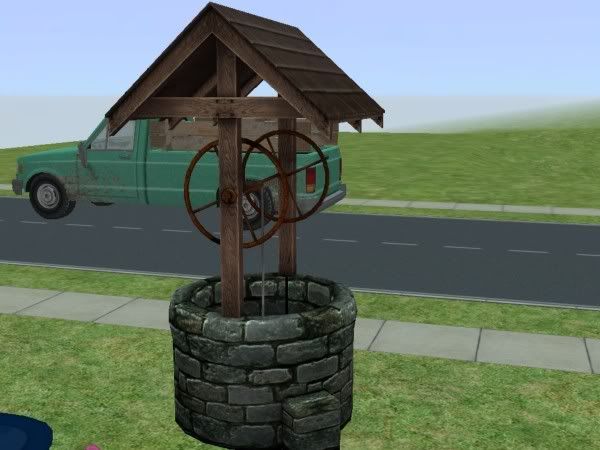 D'uh? Joking, joking.



Hmmm. Looks like her dad. Not sure that that's a good thing.



PUSH PUSH



Leona. Mom's eyes, Dad's hair, S2.



So, um...rainbow trout. Not sure what it's doing out in space, but let's roll with it.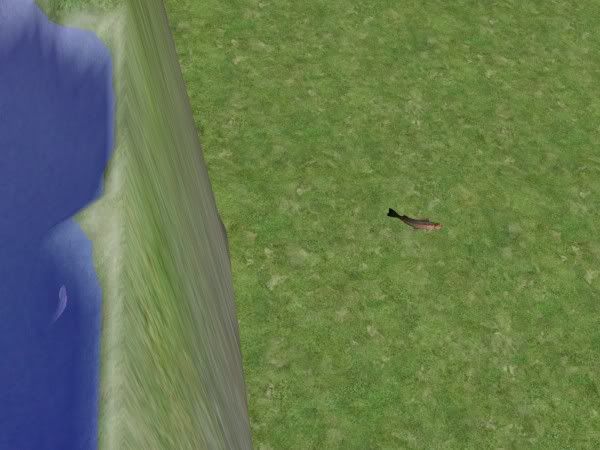 STAY IN THE SIMBIN I HATE YOU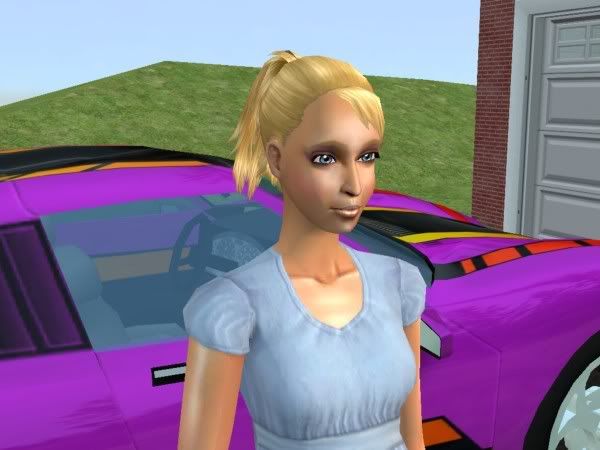 Ever since Dale, the family has been plagued by bathtub pirates.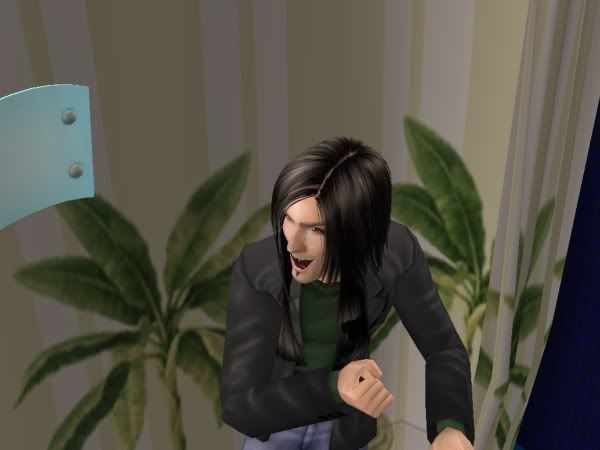 Ignore the light fixture in the shower...I didn't notice until taking these pics.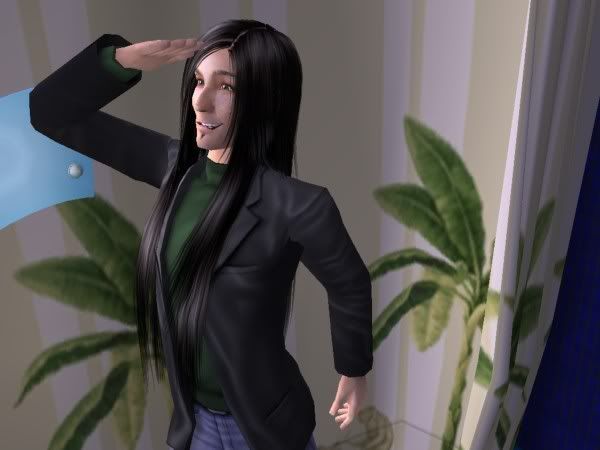 You may have noticed this time around that a few of the pics were of much higher quality than the rest (like the pet graves one and the one I wrote BWA? on). Don't get used to it, because there's no way I have the patience to screen-cap an entire update. Although it only takes 1.5min for complete game startup to where the lot is playable, it takes 1 minute (almost 3 now that I have FT) to alt-tab back into the game. That's far too long for me. You people who wait 20 minutes for this game to load are insane. You know who you are, Patient Ones.




Missing some?