Oldest by 5 days. First blond since Gen 4. Tattoo skintone, but not her mother's. Full nice, low active. Likes yellow, which means I get to redecorate.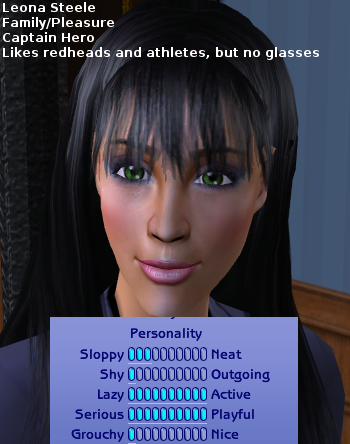 Looks like her
grandmother
. Family, like her father. Non-freakish eyes. One nice point. Likes blue, which means I don't have to redecorate (mostly).
I'll let you in on something about myself: I don't like playful sims, but I also don't like Pleasure sims. I rolled for both girls' secondary aspirations (legacychallenge.com has the rules for doing so), so that whole flip-flop thing there was total chance.
I need this before I continue playing.