It's uglacy update time! Nothing much goes on...except birthdays and a futile search for homework.


While Jaclyn was over the other night, we decided to have a little fun. She made a sim and I made a dog. Here's the dog. He's mean.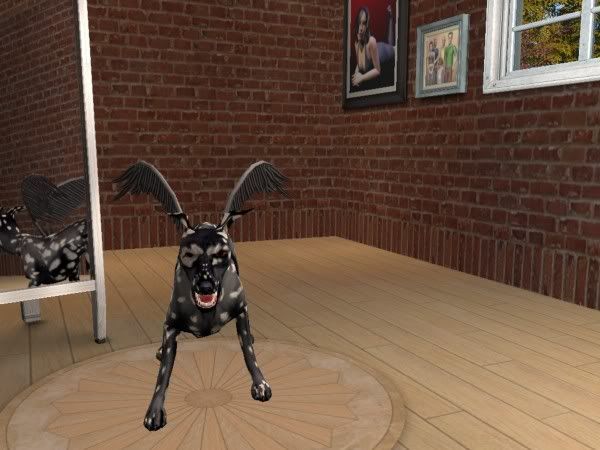 I forget her name and how she came to be on the lot, but she's pretty while still having the wrong genes to mix into this family. Let's keep her in mind.



Jaclyn: Congrats on your quadruplet sisters being born!



And, if that wasn't strange enough...
Zeus: Ditto, man.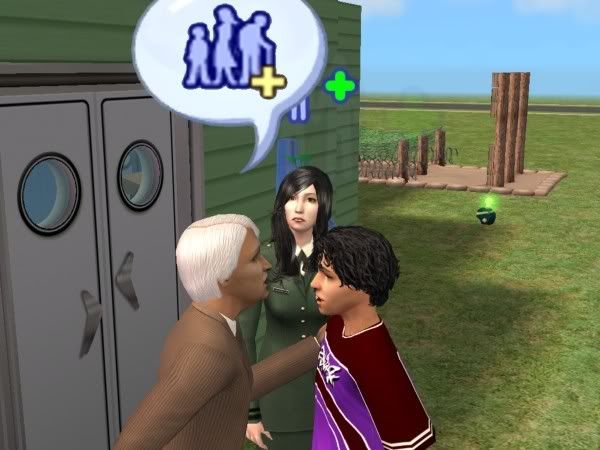 Townie techno dance party time!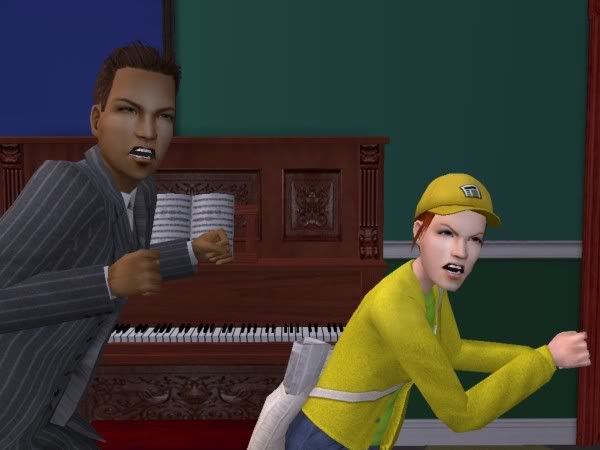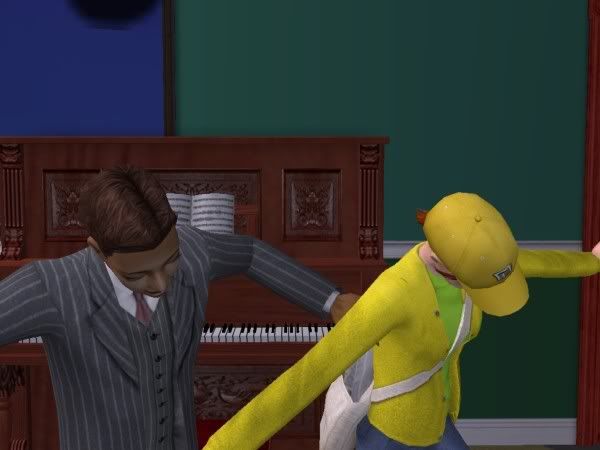 This is where I failed to notice where the quads placed their homework. Usually, all 6 kids' homework ends up on Jaclyn+Zeus's floor. I only see two books, and they're not kid's books.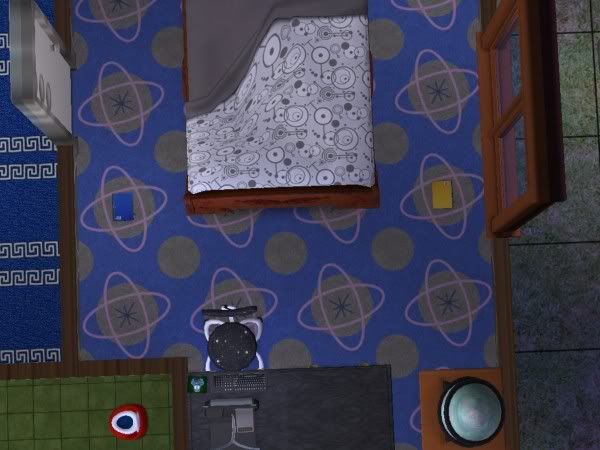 The dining room contained 8 dirty plates.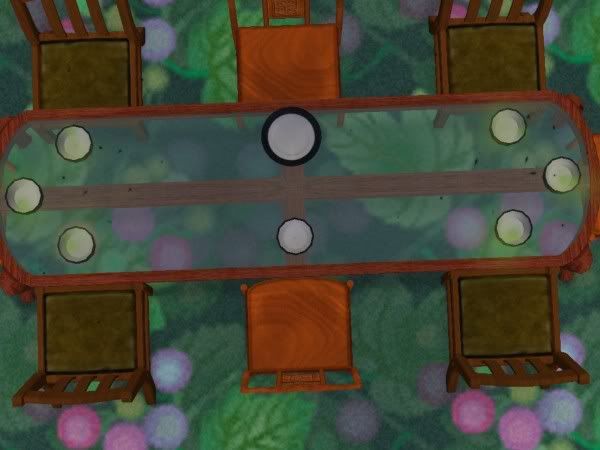 The bar, an alcoholic townie.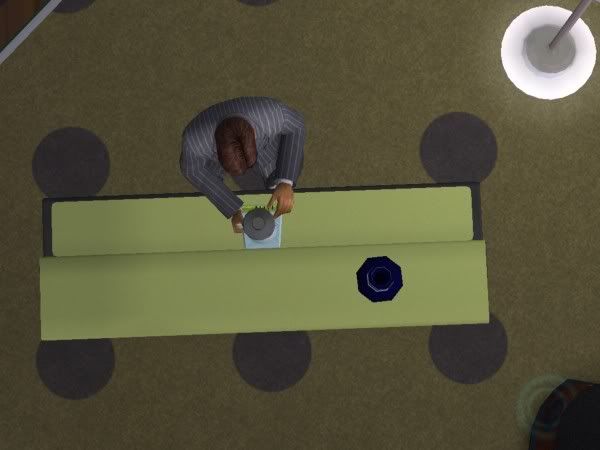 I thought maybe they threw their books here...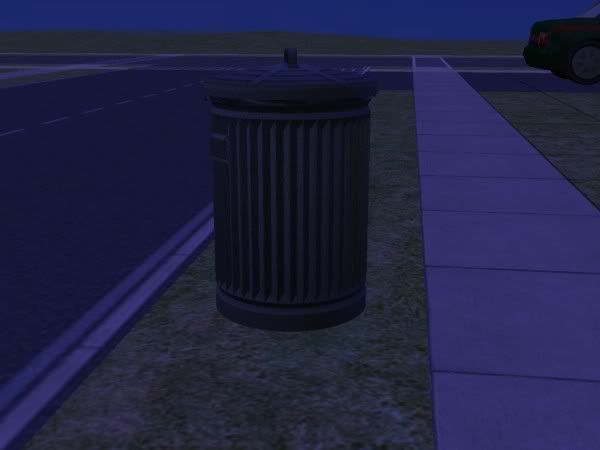 ...or maybe here. I never found the homework, and it turns out that they had either done it or weren't given any. Given the likelihood of either event occurring, I believe the homework disappeared.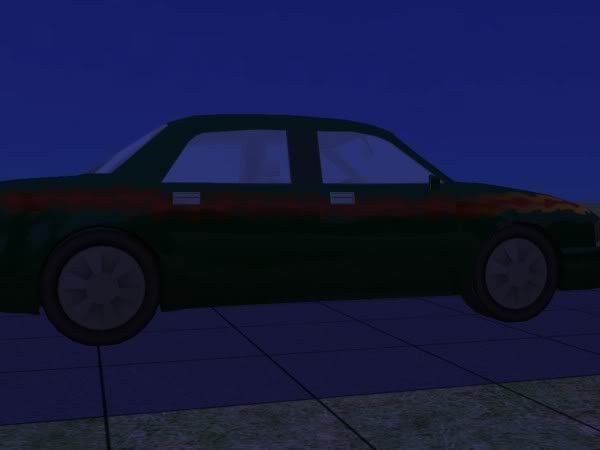 Milk: goodbye, brother dear, although we're taking the same bus to school!
Jaclyn insisted that Milk have pigtail braids.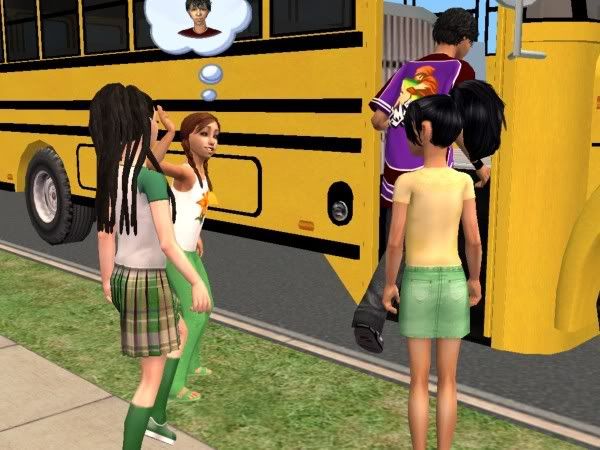 This is probably the funniest thing I've seen in a while: a hair-dying elderly astronuat with a lightbulb helmet.



Here's their maid. I'm not sure whether I want her in or not.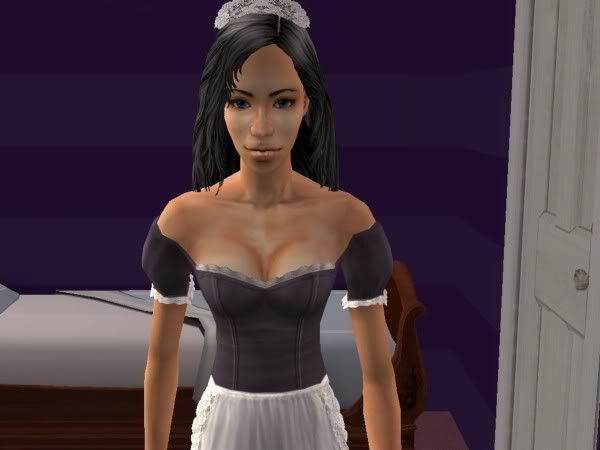 She certainly has a lovely profile, don't you think?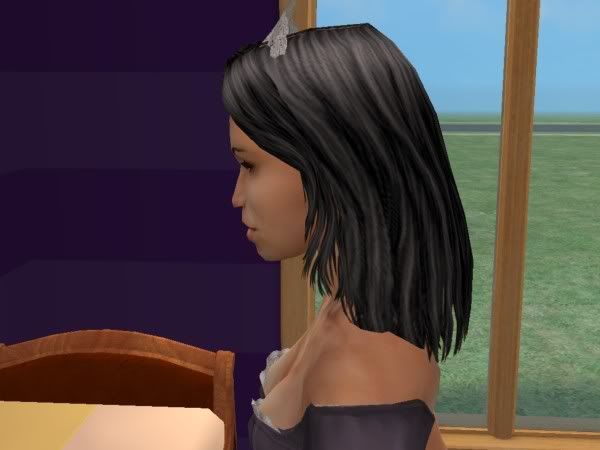 Shit brought her home from school.



I think she's the same template as the maid.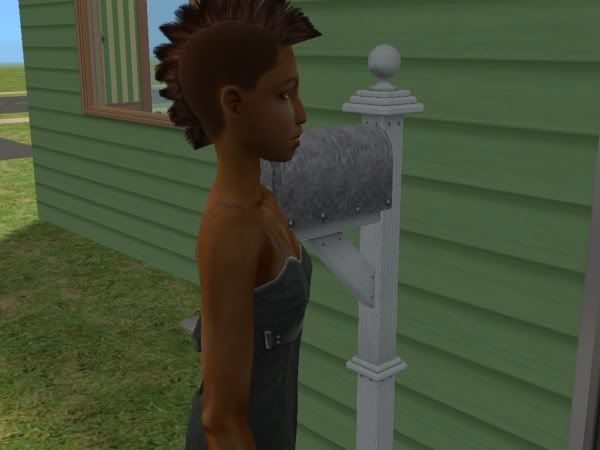 She walked by. Beautiful.



Hera's birthday came right as she got home from work, so no time for a party.



She pretty well looks the same. Ignore a clone of Zeus doing stretches behind her.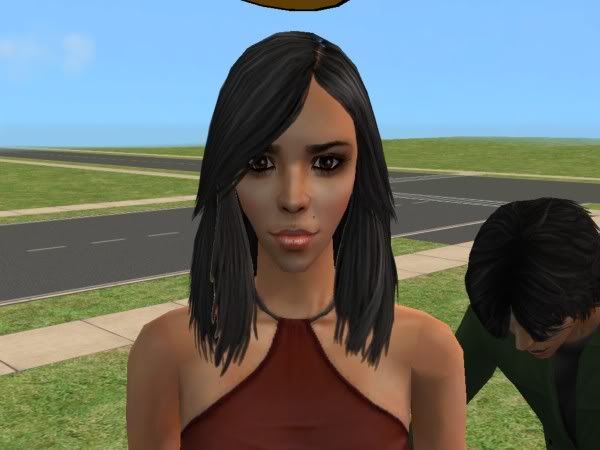 I like birthdays, especially 5 of them on one day. :D
Milk's turn, even though I told all the quads to grow up at once.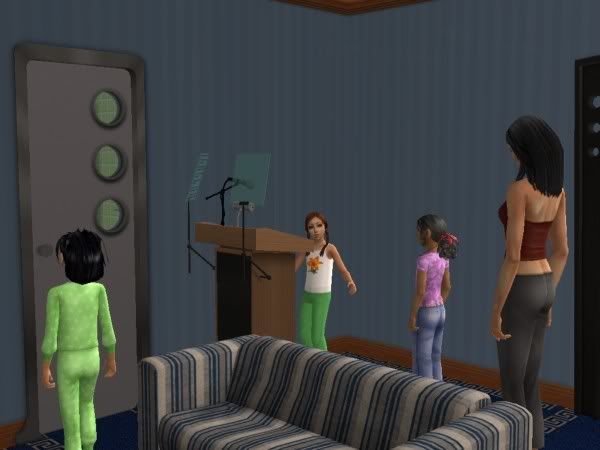 She's so cute. Milk rolled Pleasure, Professional Party Guest, likes glasses and costume makeup, and dislikes blondes. Fair enough.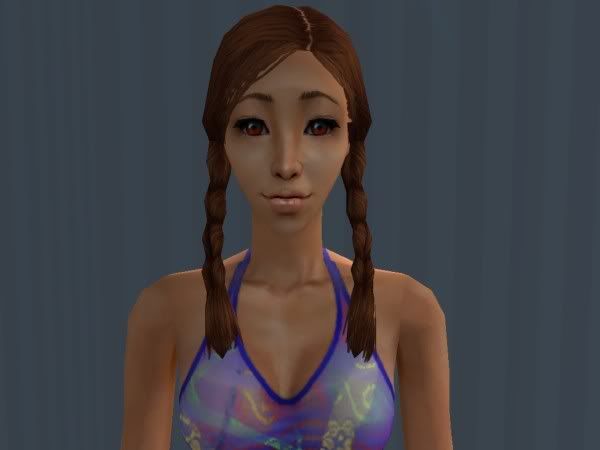 But I think I ruined her in the makeover. Well, I try to make them over according to their personalities and aspirations. I know that doesn't make much sense, but whoever heard of a Romance sim dressed like a school matron? And not a sexy one, either.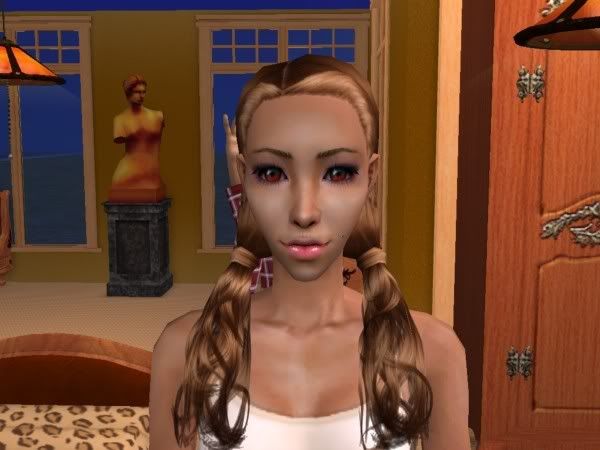 Jackal looks like Jaclyn, I think. so cute. She rolled Family, marry off 6 kids, likes fatness and underwear, and dislikes swimwear. Strange child.



I think she's stunning. And if you think this is bad, you should have seen her as a child before I took off all her makeup.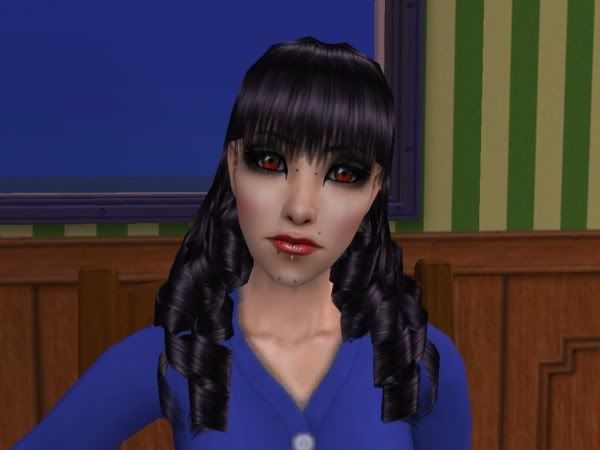 Footy, lol. I laughed so hard at this picture I thought the neighbours were going to bang on my door to shut me up.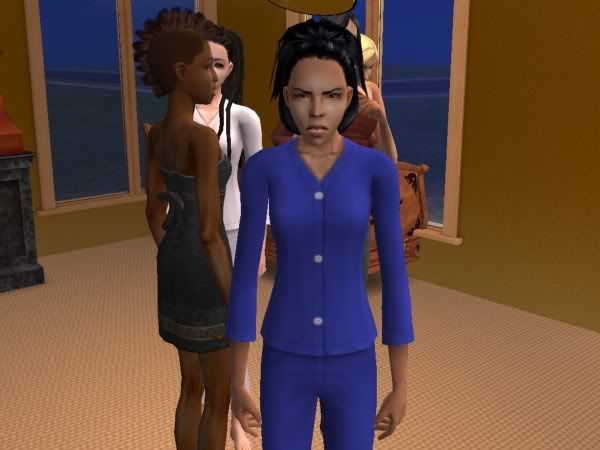 She rolled Popularity, General, likes fitness and black hair, and dislikes costume makeup.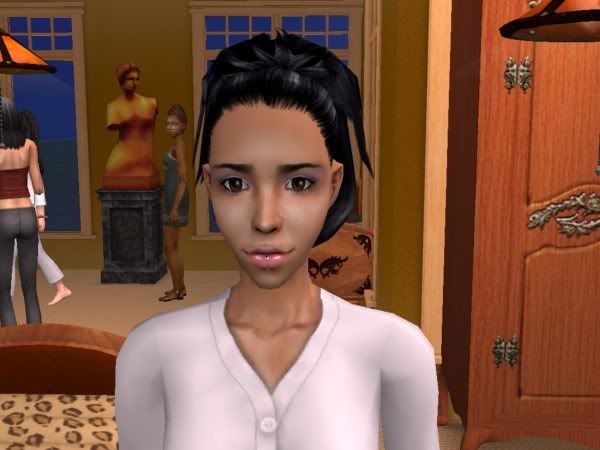 Moon, everybody's favourite Henderson, was the last to grow up that night.



I think you're all justified in choosing her.



She rolled Family, marry off 6 kids, likes glasses and hats, but not cologne. Her LTW sucks and she'll never accomplish it.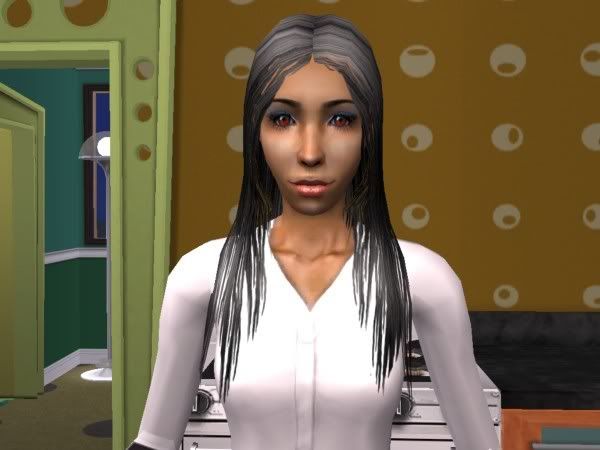 Zeus swoons over Jaclyn every chance he gets. Sometimes, one thought bubble isn't enough, either.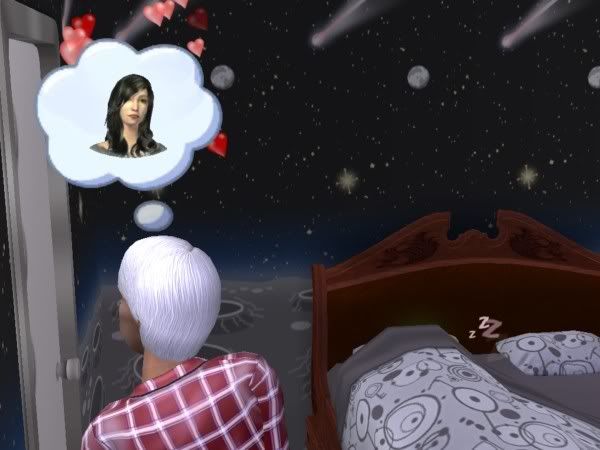 And so starts the age-inappropriate thoughts of Moon. They're constant and unrelentless.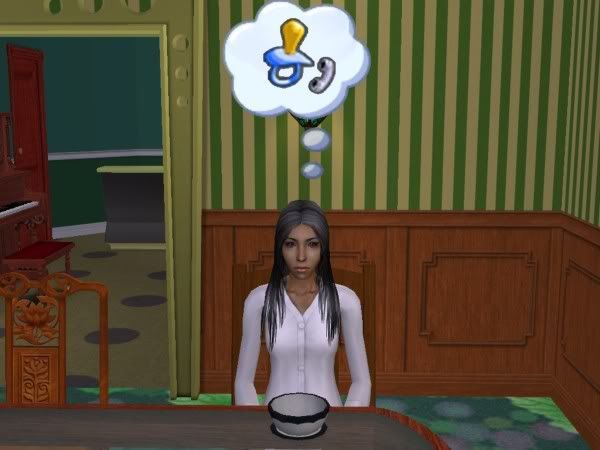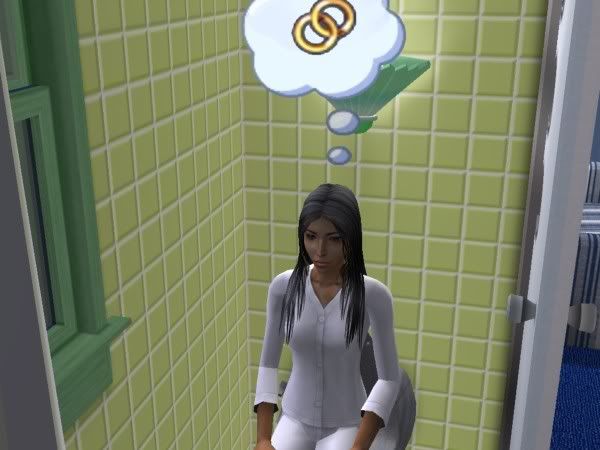 I paused the game and lined up for what I thought was a nice shot of all the girls boarding the bus. If you were in their school, would you realize that they're quads? I'd be friends with Jackal, because my friends all look like her anyway.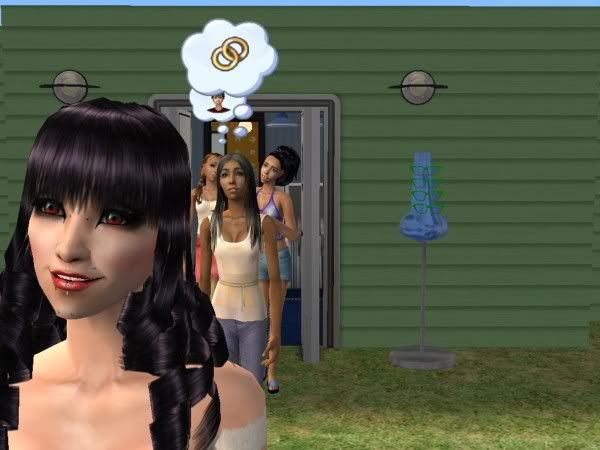 Speaking of Jackal, she brought this piece of teenage manmeat home. Girl's got taste, maybe I'll have her marry him.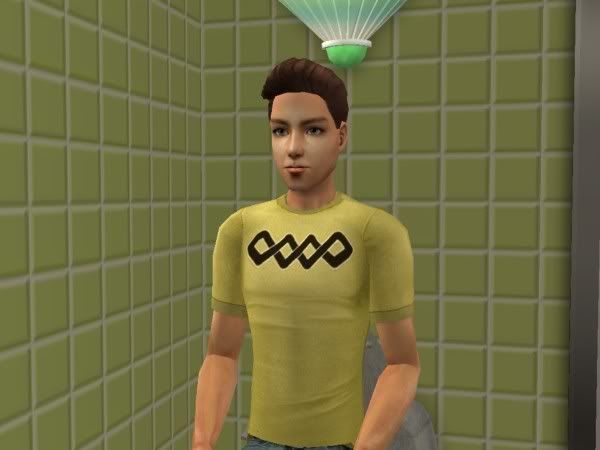 And that's all I have for you today! Should we wait until the quads all grow up for a revote, or are you all pretty certain of Moon's unattractiveness? I know I'm pretty sure by now.

The ugly, the whole ugly, and nothin' but the ugly
FAMILY TREE HERE!
Would you like a Henderson? Get them here!