We left off last time with the twins' birthdays and the oldest child, Cory, turning into a werewolf. Not much else happened, since it was all birthdays with 4 kids in the house. Oh, and the lot is glitched.

Here's our werewolf, happily catching giant bass from the family's pond.



But the sun comes up and he has to be a real boy again.



"Hmm, that itched"
Yes, well, fur retracting back into your pores won't exactly feel like the caress of a baby dove.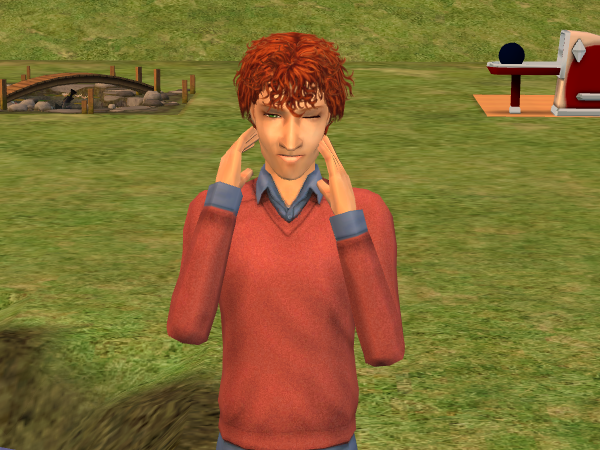 I still haven't figured out which face template he is. Probably 2. In any case, here's his spouse portrait.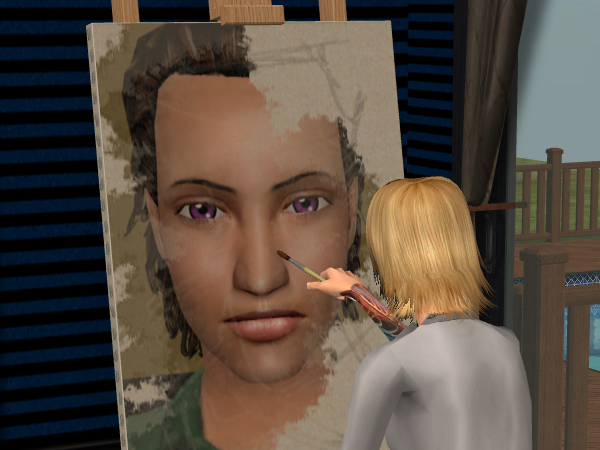 I can't handle this lot anymoore, so everyone wave goodbye.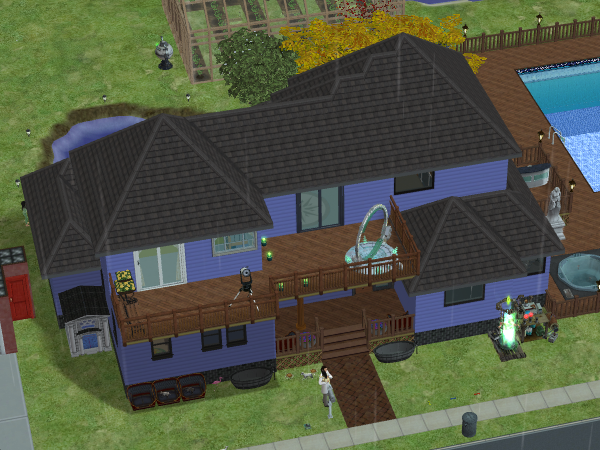 And wave hello to the Tricou House of Fallen Trees. An enomous lot which I quickly found did not have room for the family, but did have a gigantic, useless living room.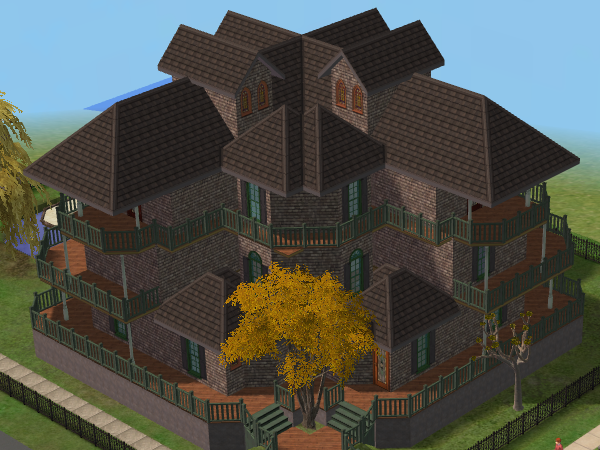 Here's the family...well, most of them, anyway. HI FAMILY!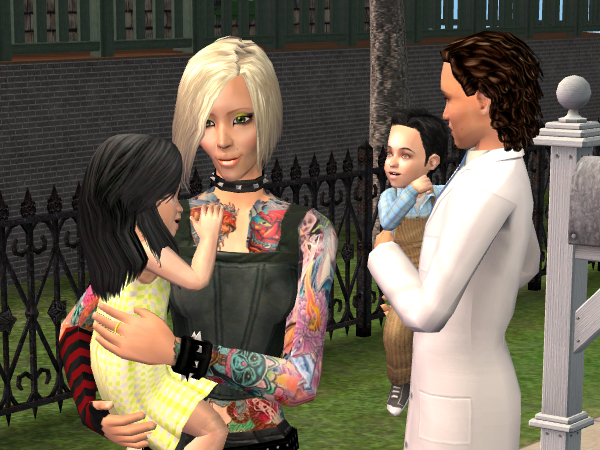 OH NO STORM



Wait, wait. Well, he's only a spouse...



PUT HIM OUT ANYWAY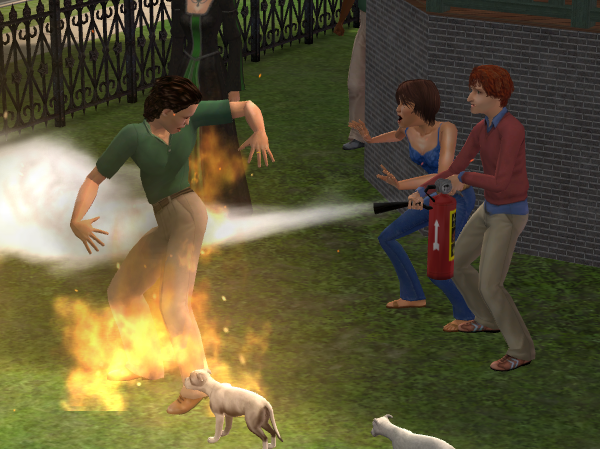 SAVE YOUR STEPFATHER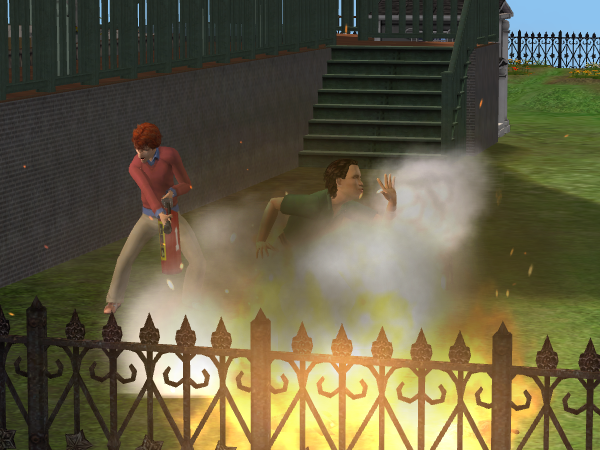 Oh, good he's alive. Why didn't I call the fire department? I FORGOT TO PUT A PHONE IN AND COULDN'T BUY ONE AFTER THE FIRE STARTED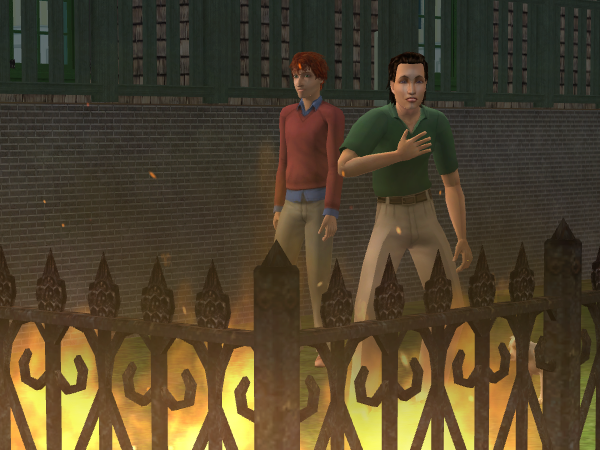 NOT YOU TOO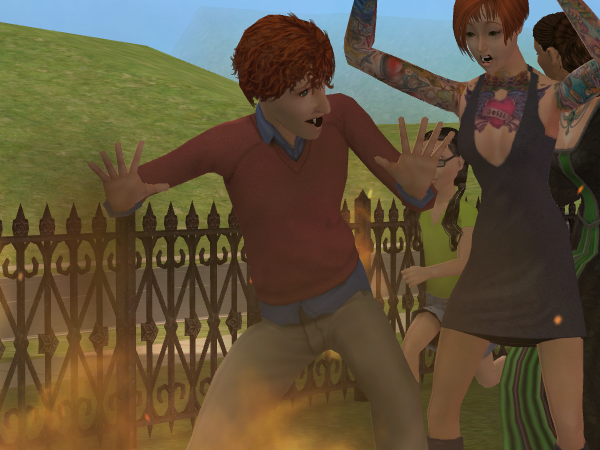 Oh no. The potential heir.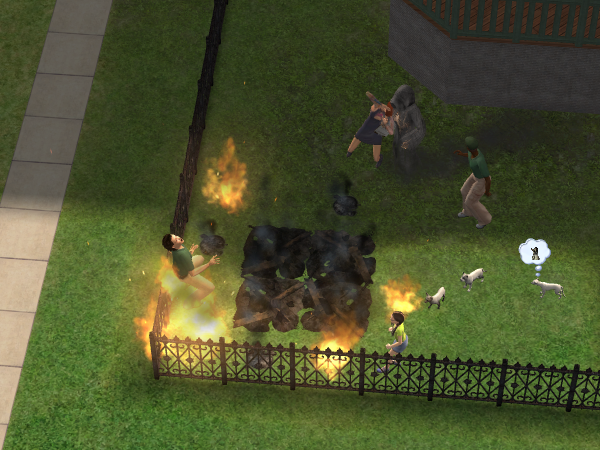 And the spouse. Oh god.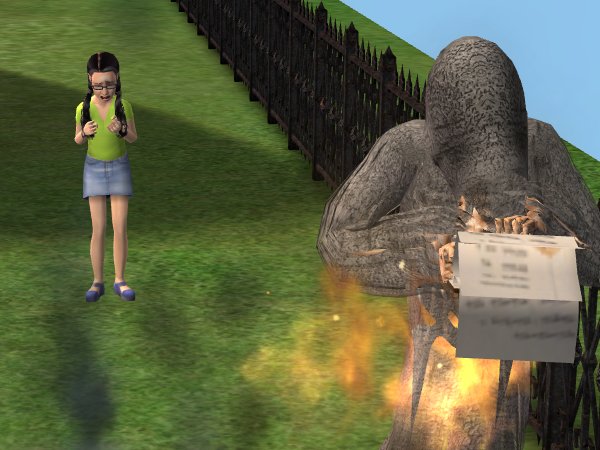 AND THE FIRE STILL RAGED ON THE WROGHT IRON FENCE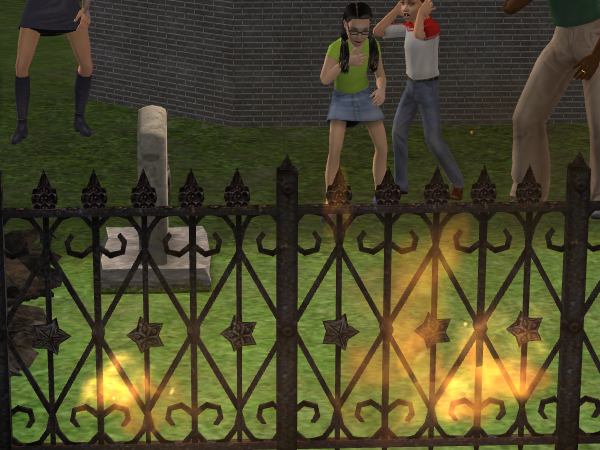 Luckily, after 4 hours of fruitless firefighting, Kimberly is about to come home from work.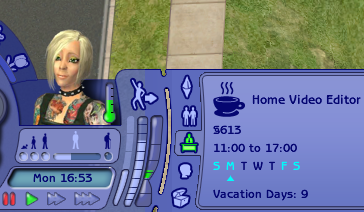 To the rescue!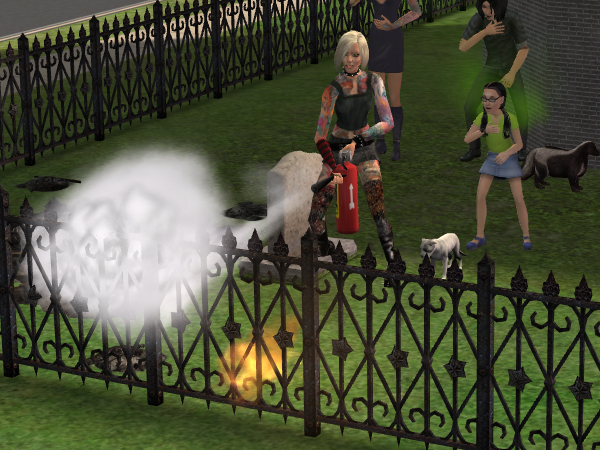 Well, at least someone's thinking of the children.



*sigh* But I didn't quit without saving. What a mess.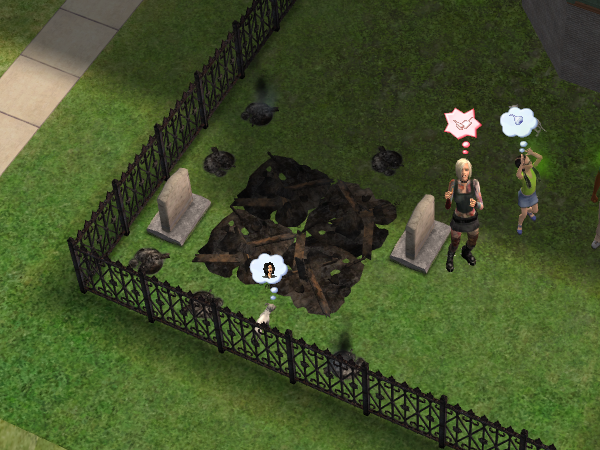 What do you do the night your husband dies in a raging inferno? First, you buy a smoke detector and some phones. THEN you call up another man, a man from your past.



A real man. Also, this is where I noticed I'm having a lighting issue.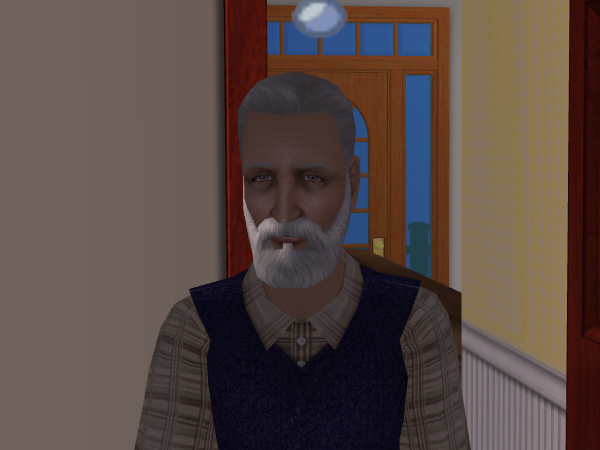 LOL Look at his face!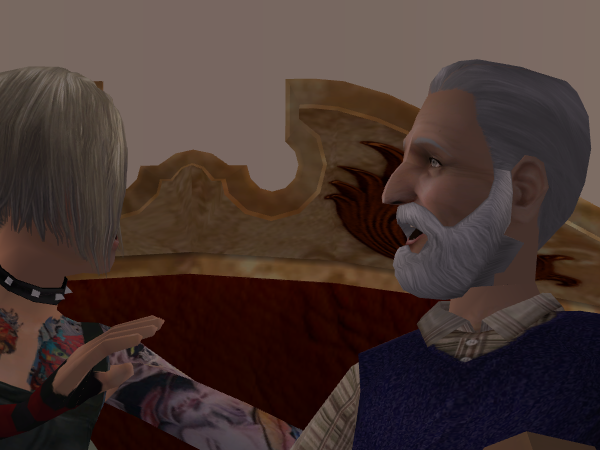 Yeah...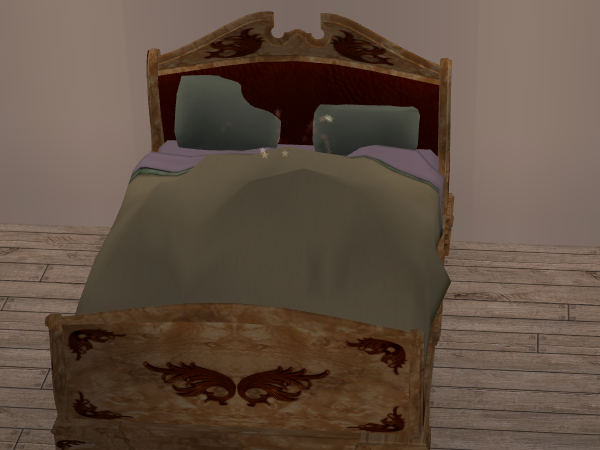 He did the dirty and booked it.




Oh, look, it's an aged-up Chloe Gonzaga. DO NOT STARE PLS



Cynthia: MOM I GOT AN A+ MOM MOM MOM MOM MOM MOM MOM
Kimberly: Hi, Cynthia! *waves*



And then she grew up.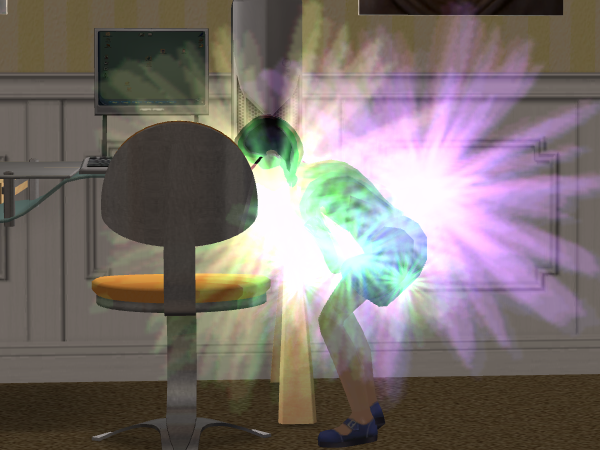 Oooh, nice. the freckles just make this look, but the clothes have to go.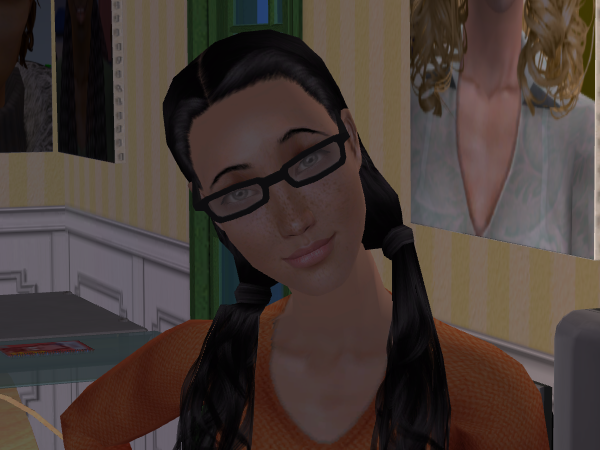 This would be little Janis...



Who is burping into the Law reward. Typical.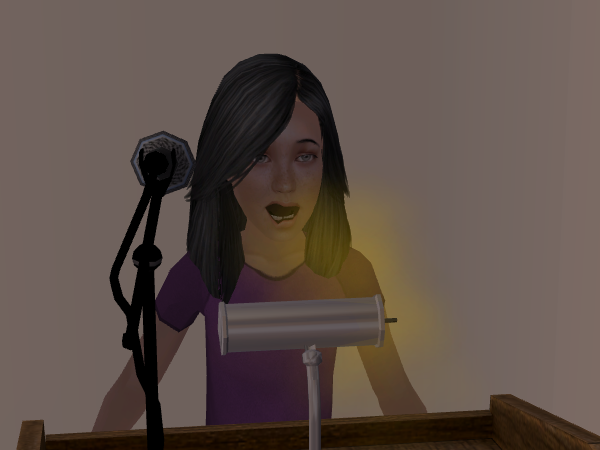 And this is our heir, Lyle. Why is he heir? He's a he and no longer has any competition since his half-brother died in a raging inferno.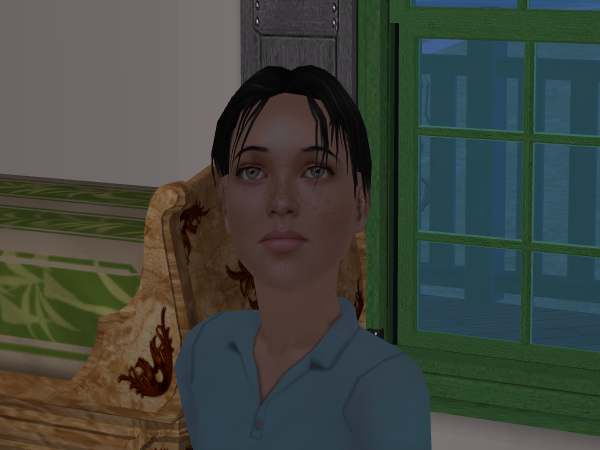 Did we need this shot of Cynthia? Yes we did.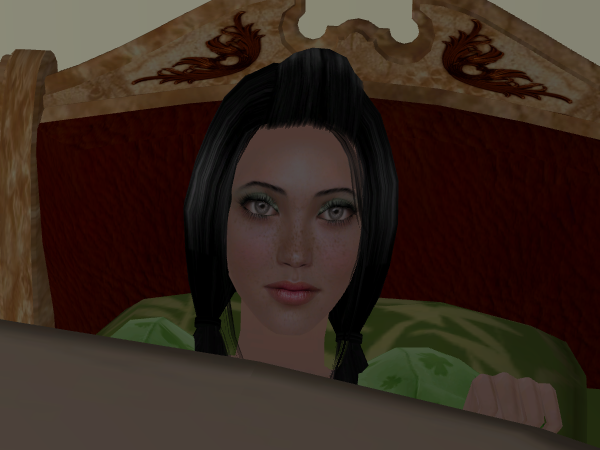 Kimberly really loves Matthew, so she invited him over and promptly proposed.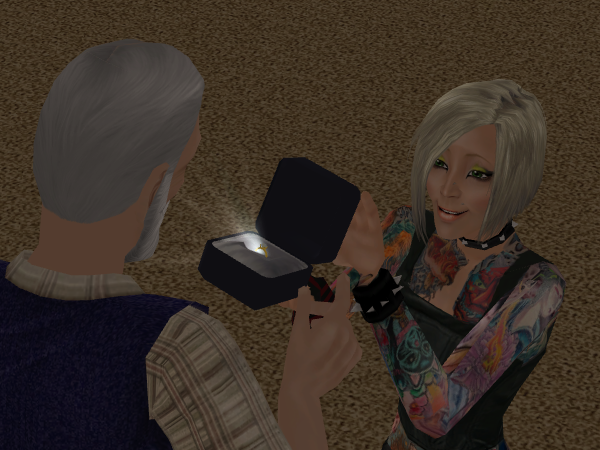 They immediately wed, her taking his last name.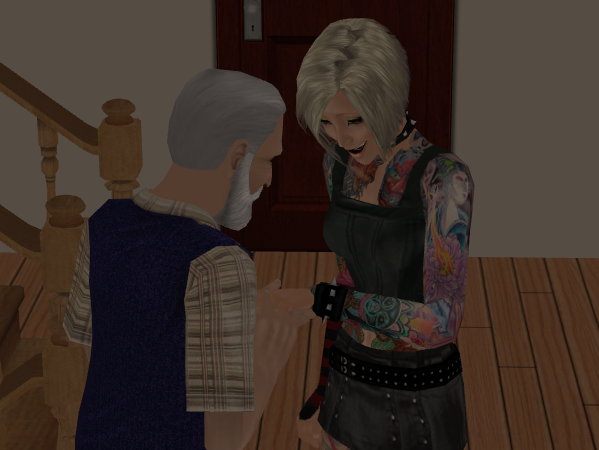 Cynthia has one nice point...but she better watch out, becuase so does little Janis.



Cynthia also has a penchant for spining the dance shpere on hard when she only has two body points. The results are predictable.



DOES ANYONE ELSE HAVE A WEREWOLF FIRE GHOST? Didn't think so, so here's one for your viewing pleasure.



:O WHO'S COULD THIS BE??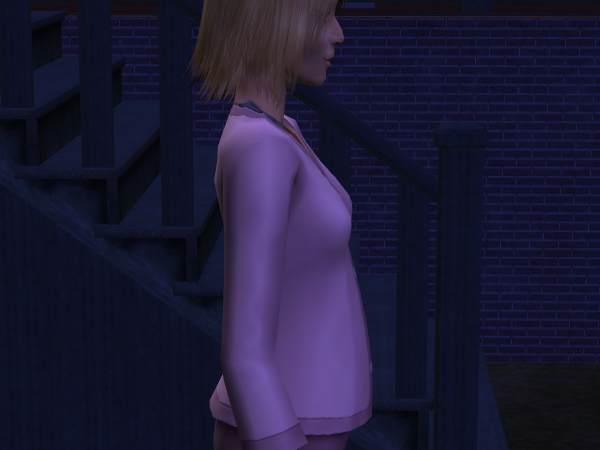 Great, pass out on the floor in front of your bed. Bonus fail points.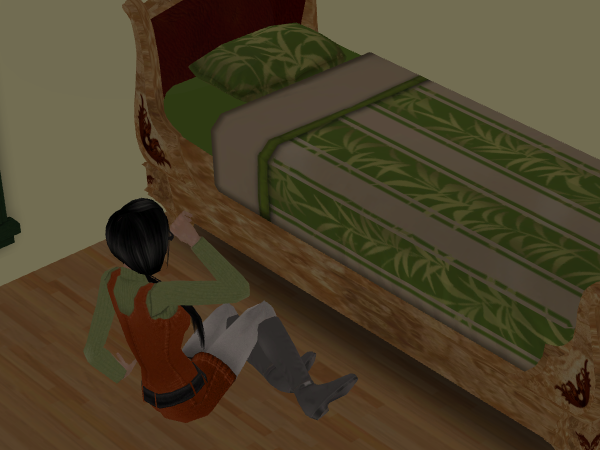 POW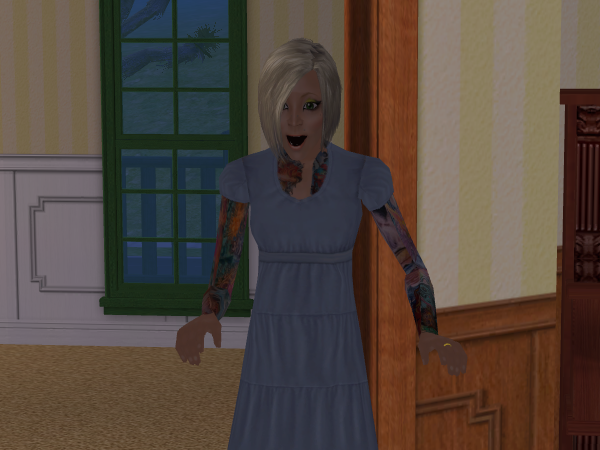 Greet the brand new day...



Brand new day was also greeted by two adorable children paying cops and robbers.



That's the front porch. Good choice, Kimberly!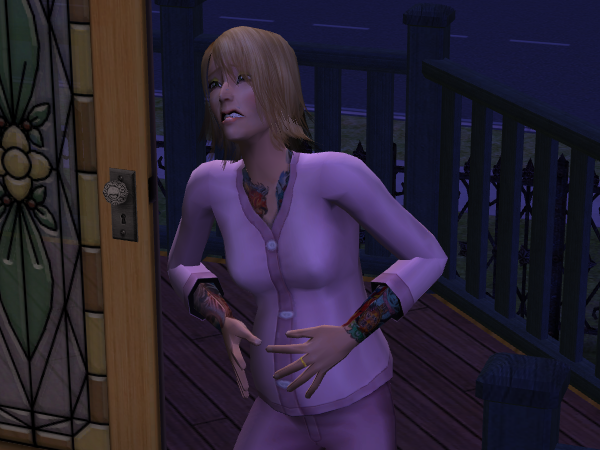 MOM WAY TOO EARLY FOR SEX ED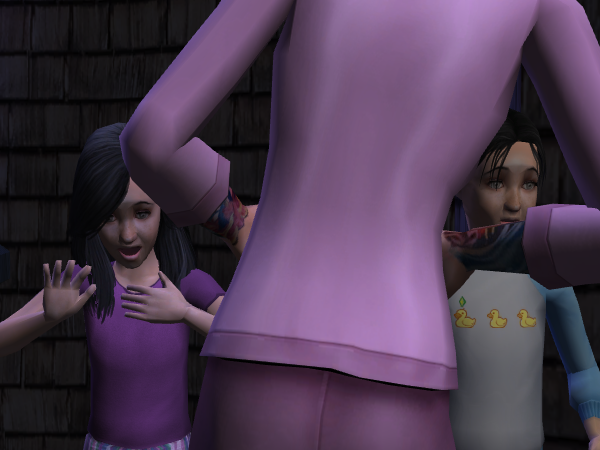 And this is Madeline, named for my dad's grandmother who is currently not doing well in the hospital. She's like...95, but will live on in this little brown-haired cutie.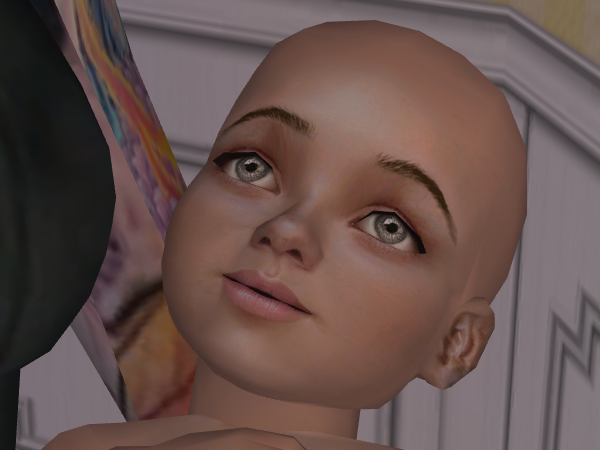 Here's daddy, going off to his Security Guard job. Sucker.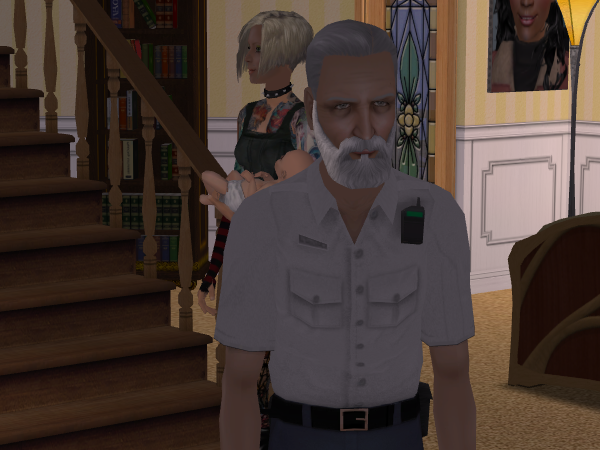 lol, doggy jealousy? Or is Lily ticked off that her son is getting laid in full view of her?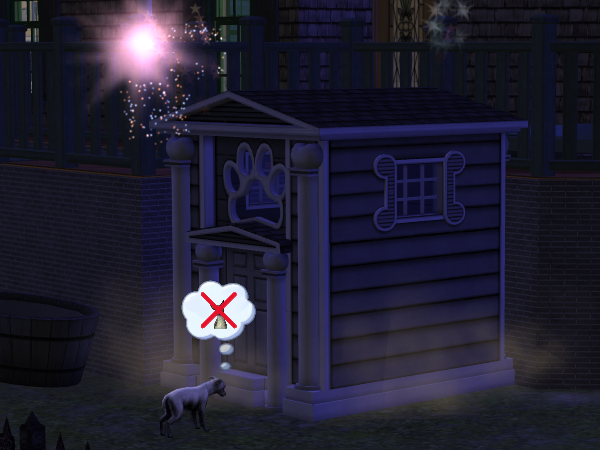 Zappi: I will growl at you even though we just rocked the doghouse rrrrrrrrr



Cindy: I wish...



FOR FRIENDS! +500
And what a motley crew they were O_o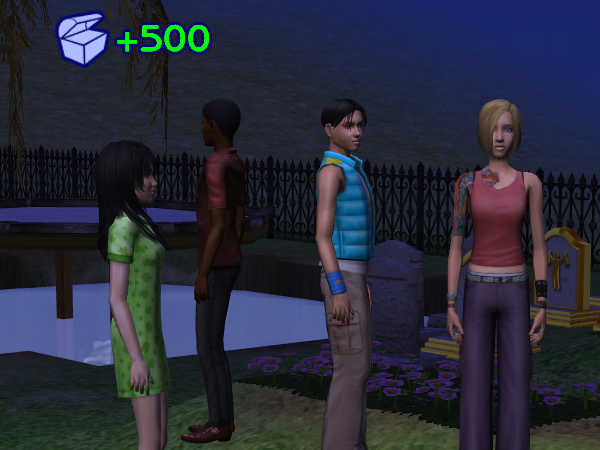 Kim: ahhhh, nothing like a good soak
I just wanted to show off her swim hair. Really nice.



Janis: HOLY SHIT A BLOCK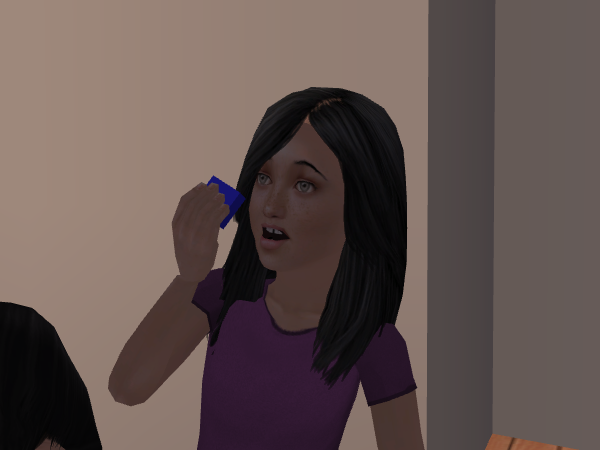 Janis: Look at all the blocks! ++Logic



Twin birthday time!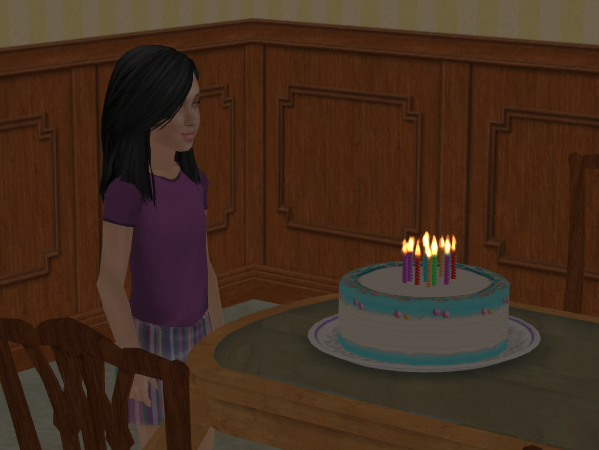 This is Lyle, got it?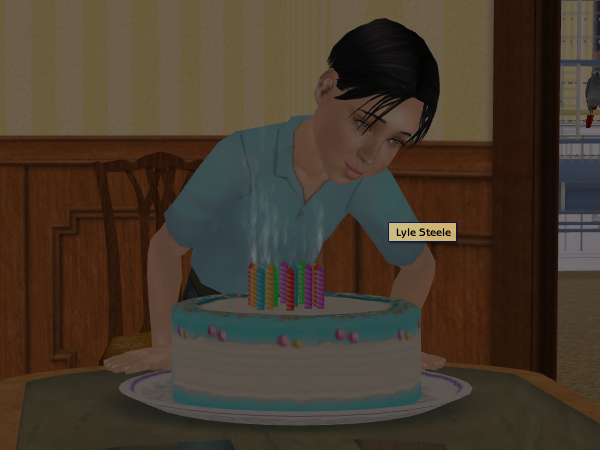 THEY GREW UP HOURS AGO AND ARE CHANGED AND MADE OVER. Senile old coot, how did he figure out how to father Maddy?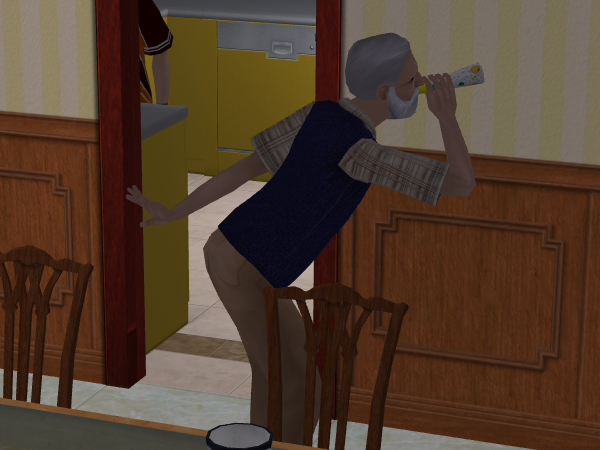 Janis rolled Pleasure and 50 1st dates (I doubt it will be as fun as the movie was :()



Lyle is our heir and a family sim. He hadn't rolled a LTW by the time I went to bed.



AND JANIS MAKES REALLY SCARY FACES ALL THE TIME D: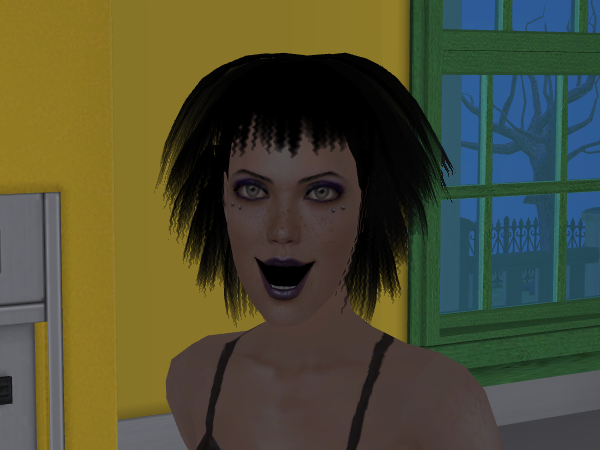 It is official, I love this family. Love them.
Missing some?