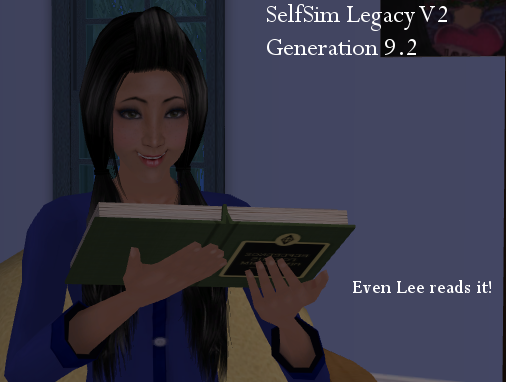 Last time, generation 9 was born!, the only eligible heir was stunning, dogs were born, dogs died, and lots of birthdays were had with three children in the house.

Here's little Harold, fishing his heart out and catching giant bass to take with him when he moves out with his brother.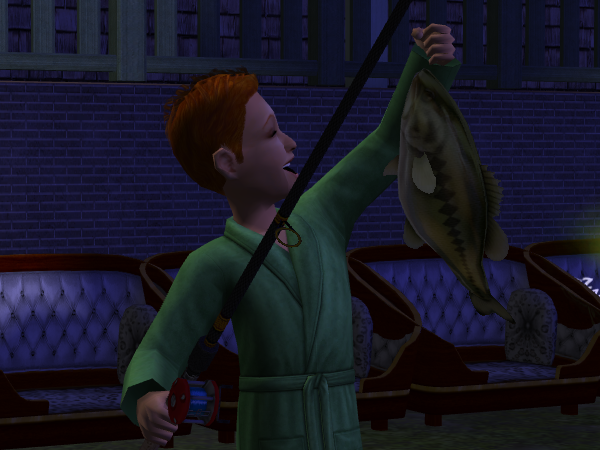 Speaking of older brother, what is Curtis wishing for?



A ladyfriend :O This is Alma. Whatever eyes she had, I delete, so these are her skintone's eyes. We'll pretend those are her real eyes, though, since I've never seen her real eyes.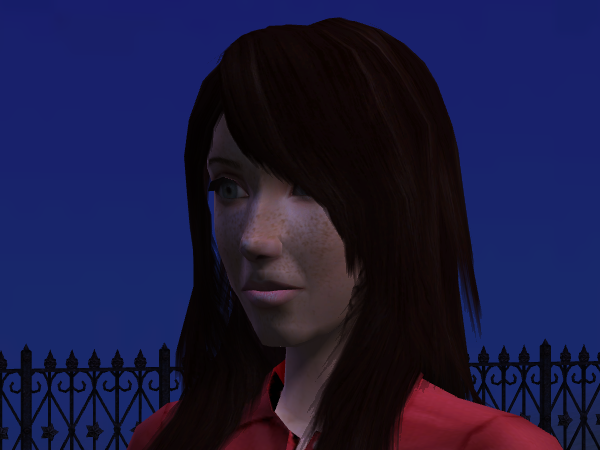 They kiss, of course.



AND THEN KIMBERLY DIES. IN A SMALL SPACE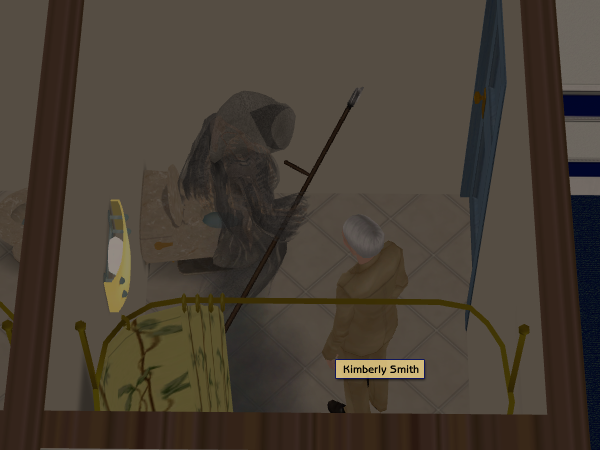 ~mysterious wallhand~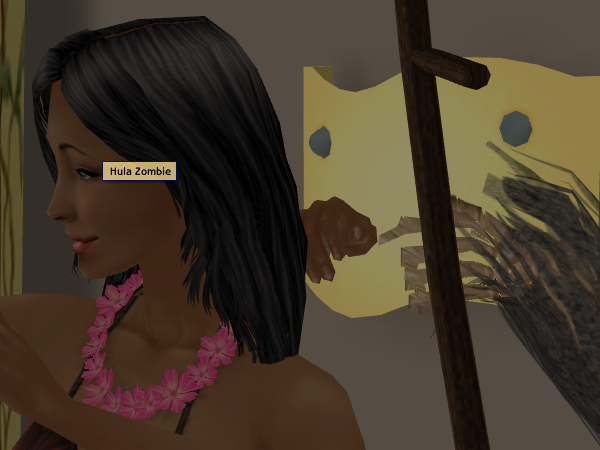 So cute still, even when she's dying.



Say good bye to Fort Dreary and hello....TO OBVLIVION



My first platinum Pleasure sim. Thanks, Kim.



Her floating urn was placed in her old (and her grandaughter's new) bedroom...until I deleted it.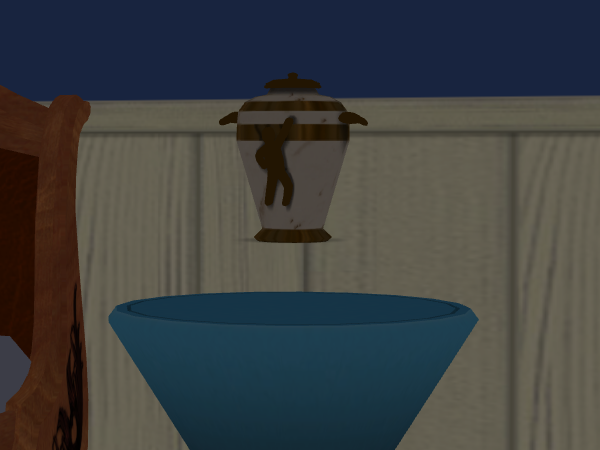 Here's the granddaughter now!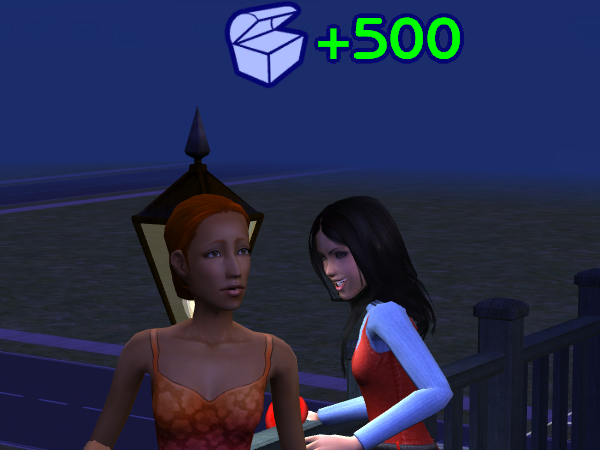 This one, she is evil.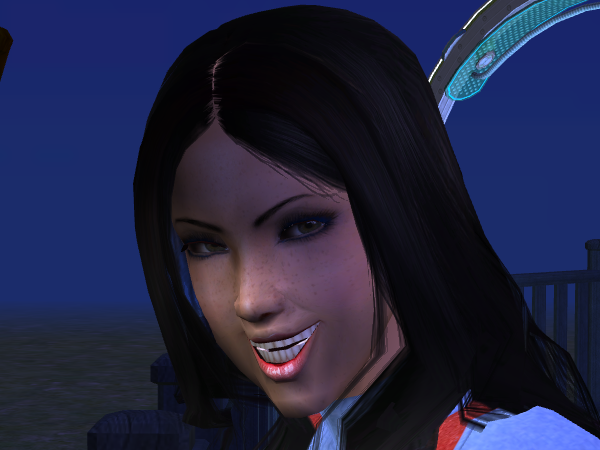 Stupid kids missed the school bus. POLL: WHY DO THESE KIDS GET TO DRIVE AS SOON AS THEY HIT TEEN?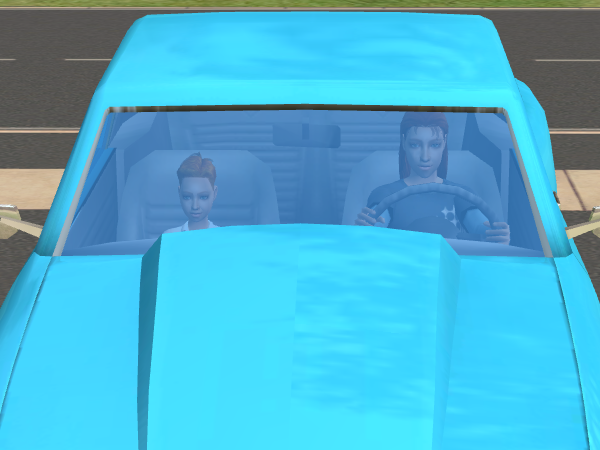 It was his birthday, though, so he wasn't THAT young.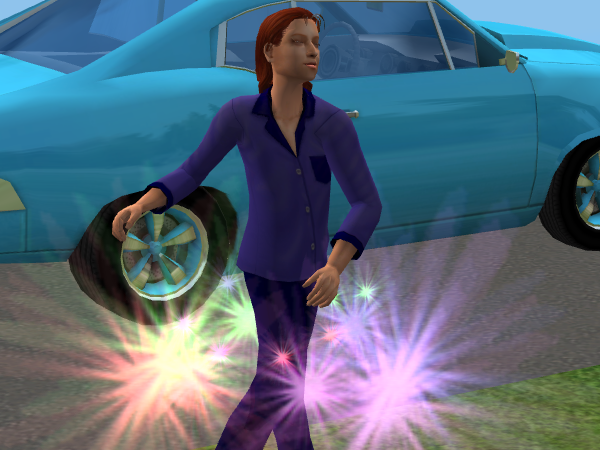 Hmph, Family sims.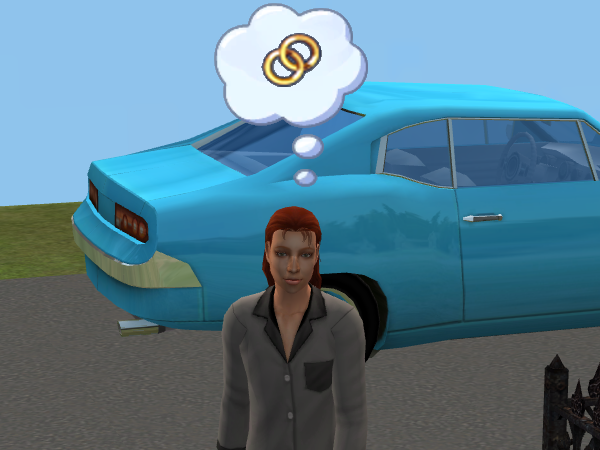 Oh, and it was Harold's birthday on the same day.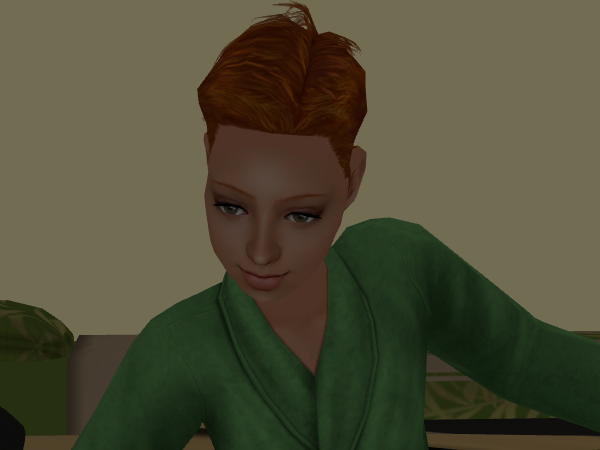 I made him look different, even though he doesn't.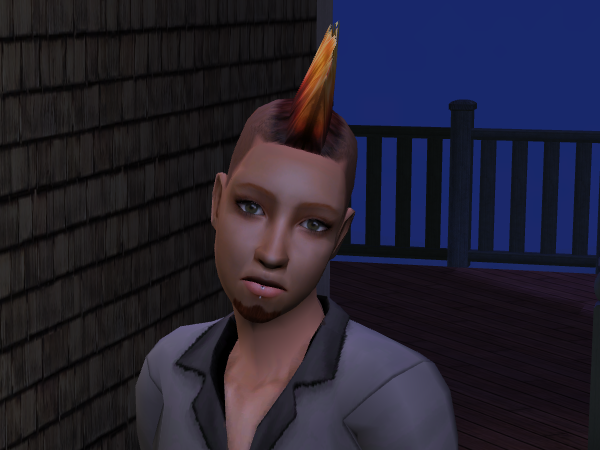 See? They could be twins.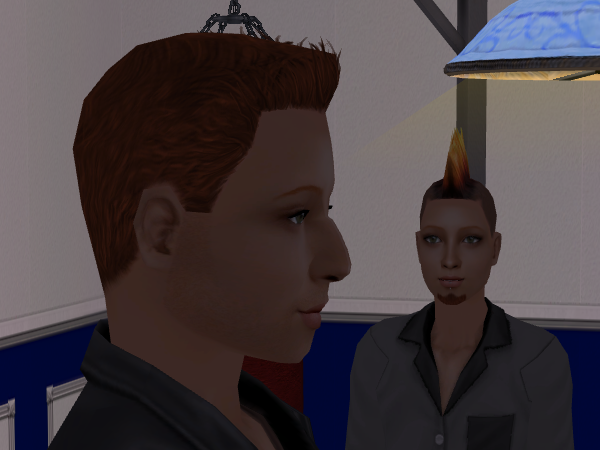 Oh, and look who came over: Alma!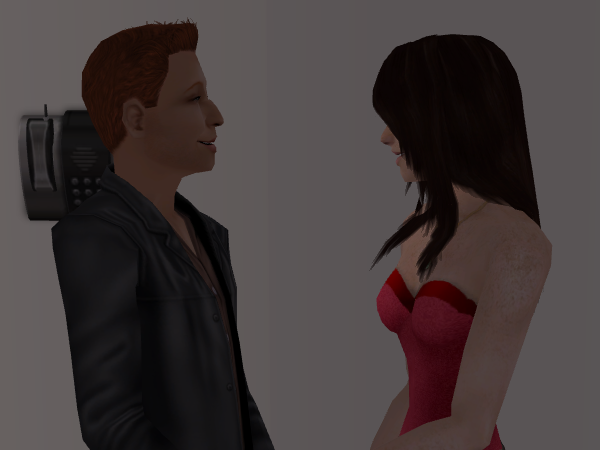 <3



I want her to stop coming home with everyone, especially since I already have her facial template in the legacy (gen 3 spouse Ivy Copur).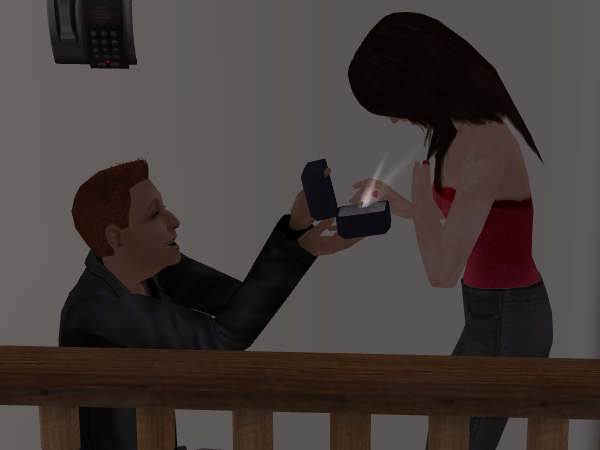 WELLA: A RING



All she cares about is money ~love~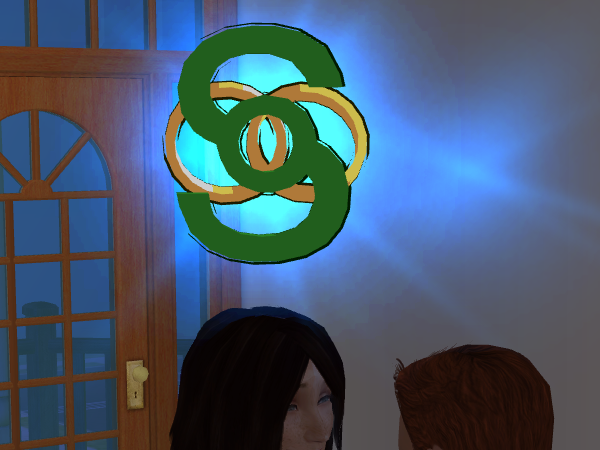 And they are the cutest couple EVER.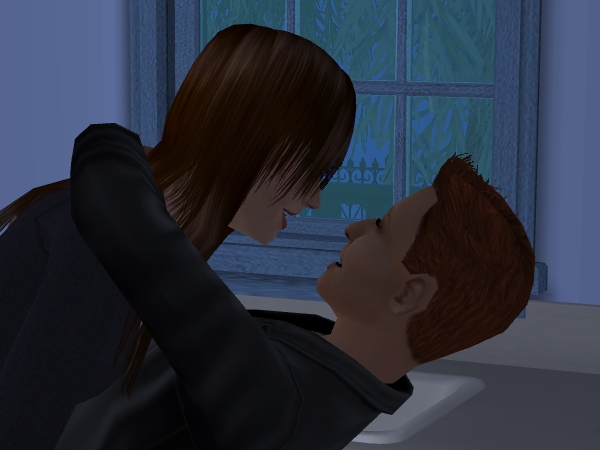 "Psh, outta the tub, Apollo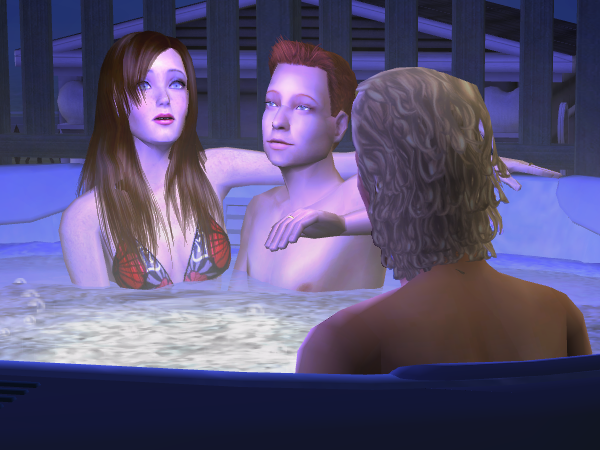 ...it's sexy time."



INAPPROPRIATE FOR FUTURE GRANDMOTHERS



Alma's makeover, since you never really saw.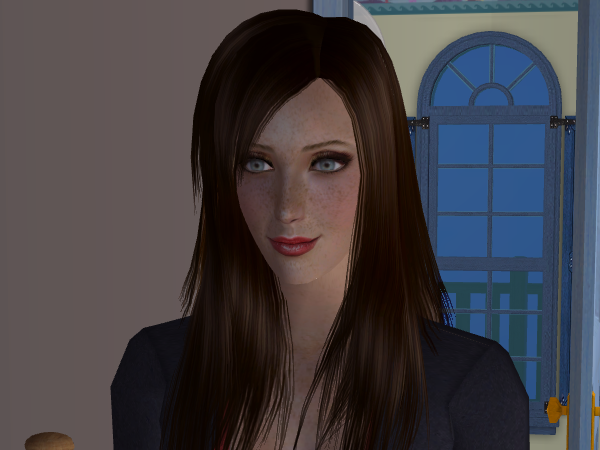 Lee, brushing up on important things. And I hadn't really taken any pics of her yet this update. THERE IS MUCH SPAM OF HER LATER ON, SO DON'T WORRY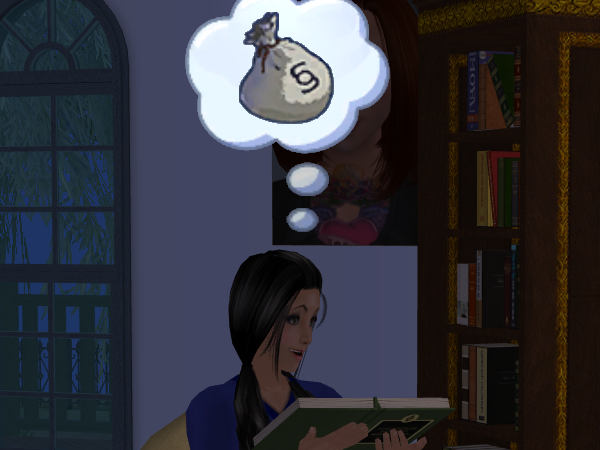 Alma's preggers!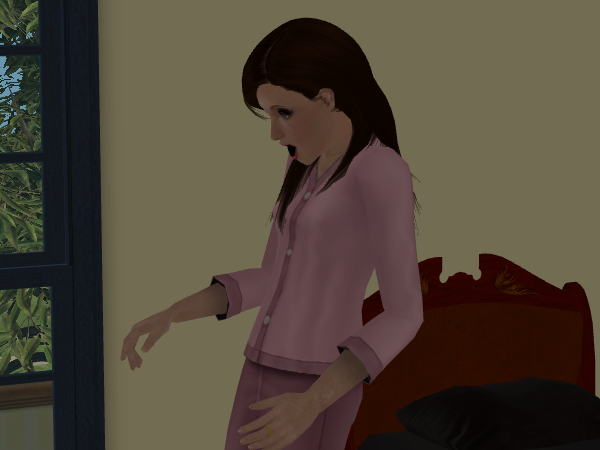 More!



And....gay teen townies or smustle gone horribly wrong? Horribly right? YOU DECIDE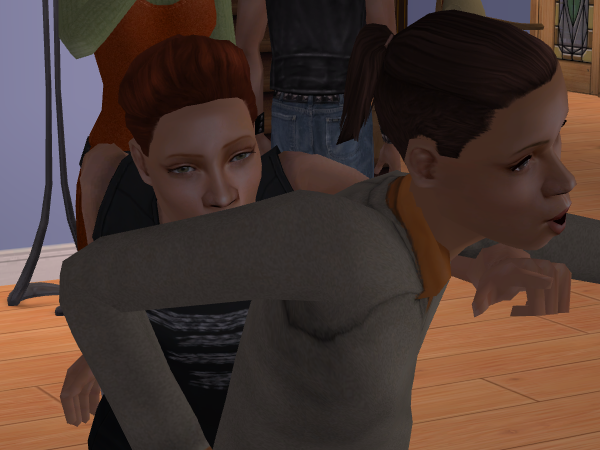 It's Lee's birthday :D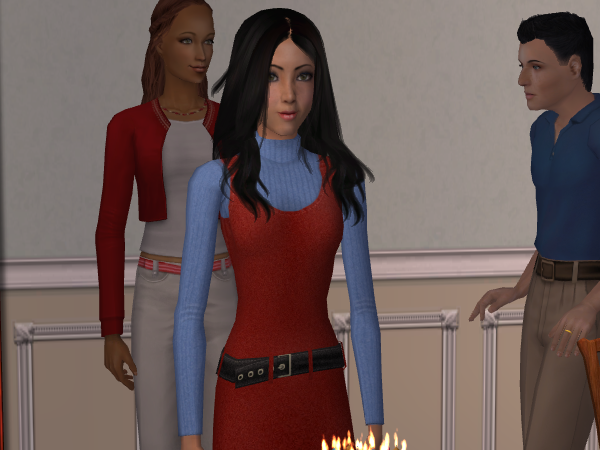 All of the S3 people in the world came over for the party



And Chandler Platz, who I think is adorable.



Does she wish for
A) kitties
B) rainbows
C) world peace
or D) nothing, because she's a bunch of pixels



I wish for her not to mutate.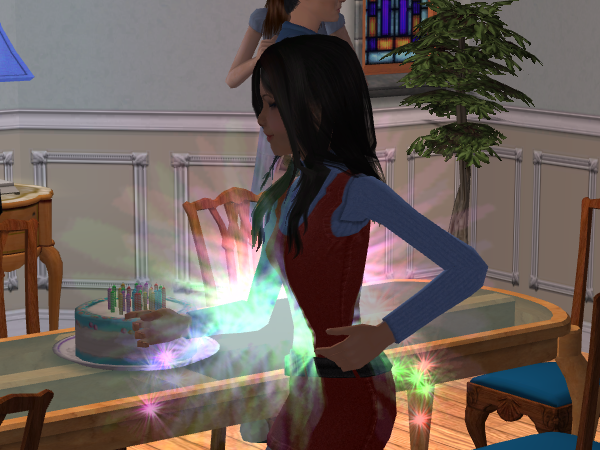 And she ages up three party-goers with her!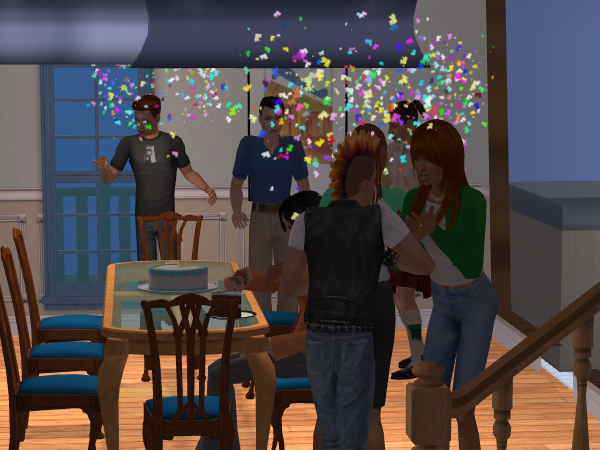 Here she is, but that's not a good shot of her. I think she was making a face.



Alma had the baby, though.



A girl named Georgette. They all moved out shortly after.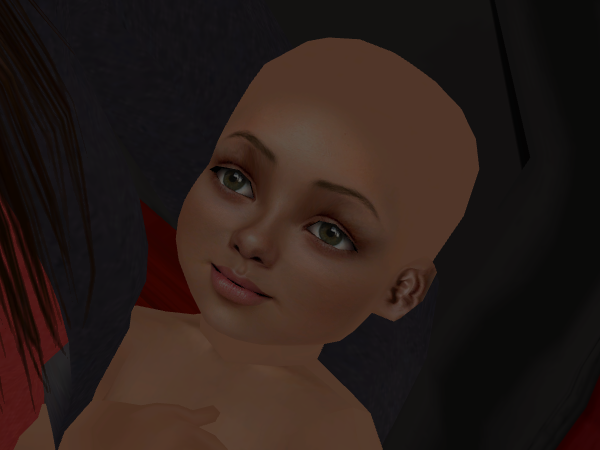 That way, Lee could propose to her childhood friend Chandler and get generation 10 on the move.



They were married on a cool fall evening by the pond under the willow tree.



Lee was stunning, as usual.



They were mushy and stuff.



Cheesy pictures were taken.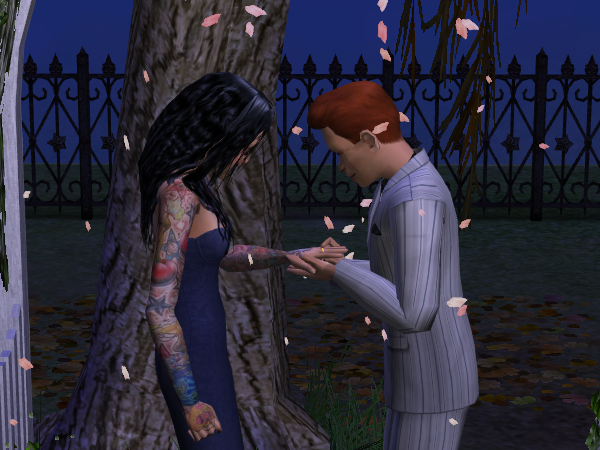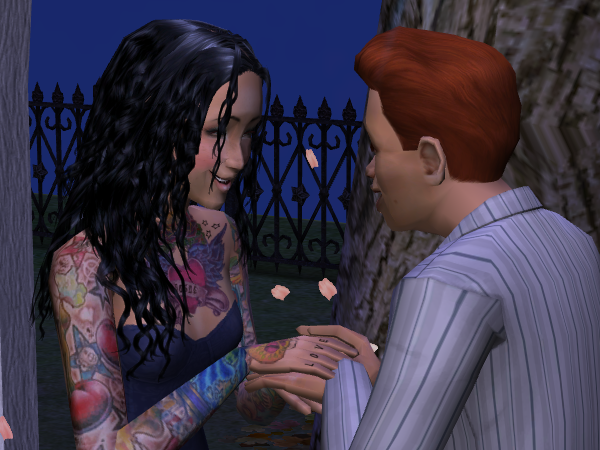 A kiss was shared.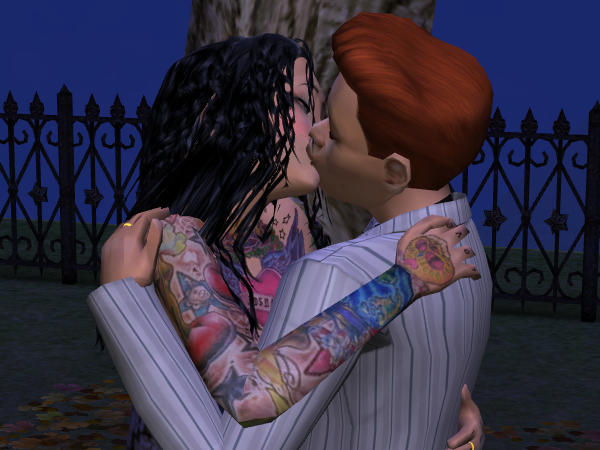 And...well...you know.



Who's a rock star? NANCY'S A ROCK STAR



And Lee is pregnant!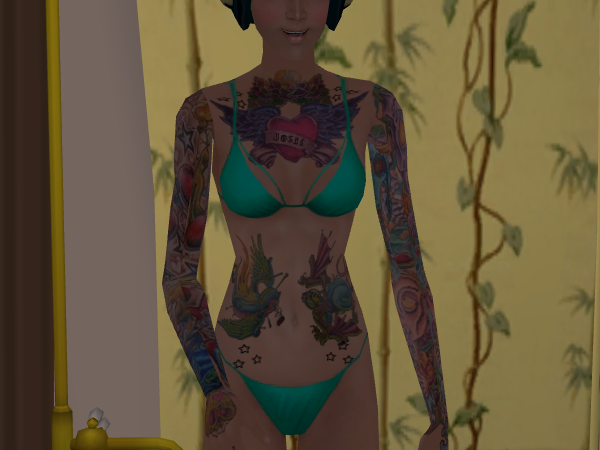 Yes, have a look at the first sign of Gen10.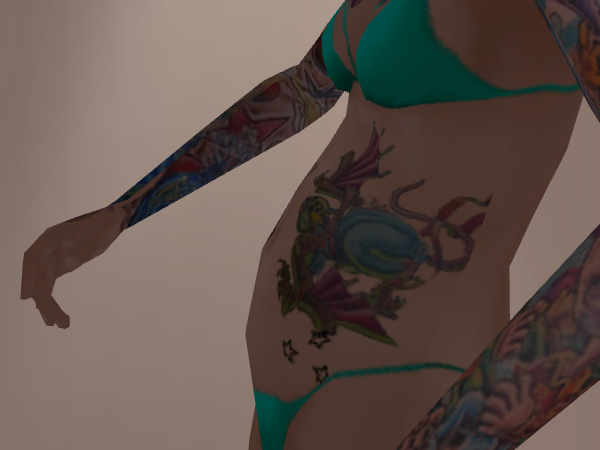 And lucky me that her maternity gown matches her colour scheme ;)



"Here, I just met you...have 24 MOUTHWATERING PEPPERS :D :D"
"DO NOT WANT"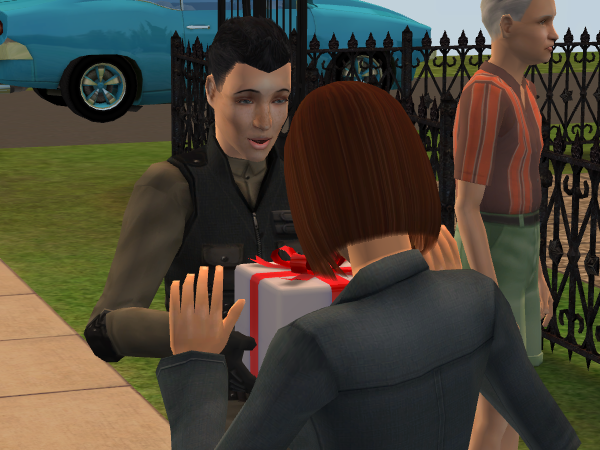 BAM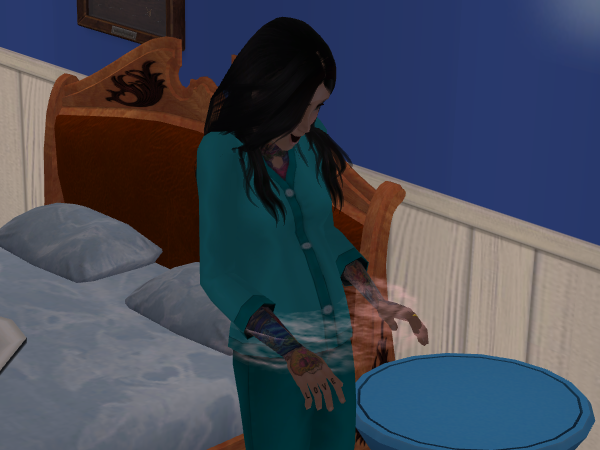 She spends her days skilling to prepare to be the HAND OF POSEIDON DUN DUN DUNNN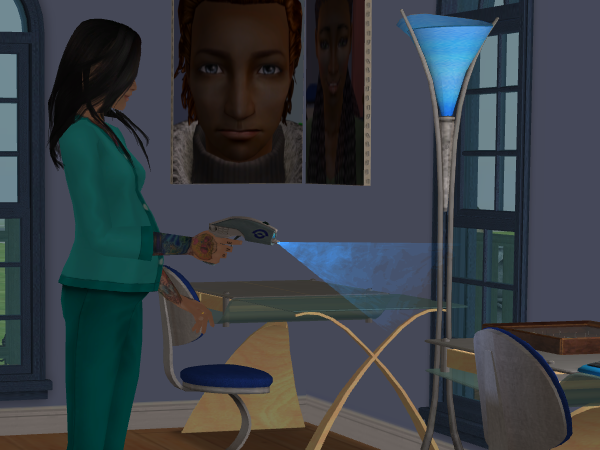 This has become a tradition: dance-sphering while heavily pregnant...I'm mystified.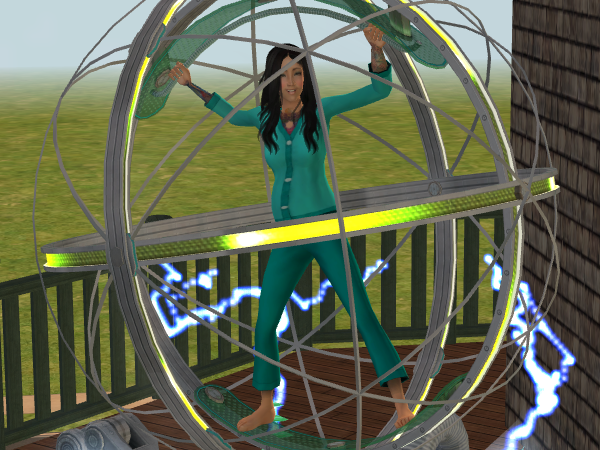 Yes, Lee?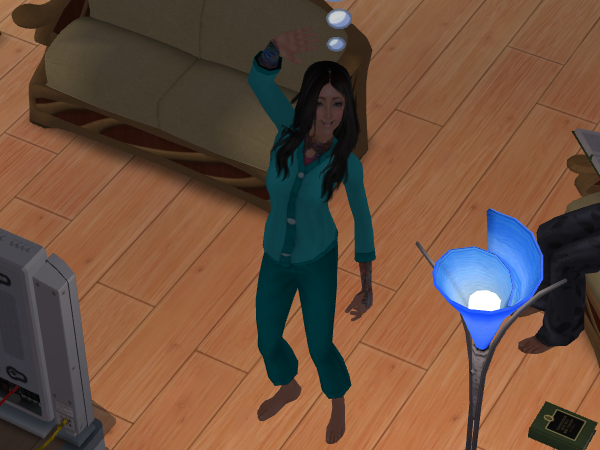 :O

OH SNAP A CLIFFHANGER!
GUESS WHAT HAPPENS NEXT UPDATE :O
Missing some?