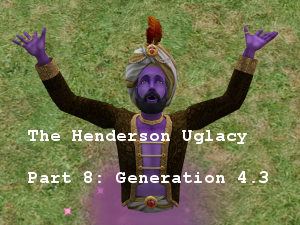 Last time, there were some unfortunate-looking children, but not really any ugly ones. The gen 3 spouse died, I moved them into the AMAZING Hendershot (this is the last update I'll pimp it in, I swear), and Table grew up handsome (which is a terrbile shame).

We enter the lot after I have switched eye defaults. Unfortunately, I did them the wrong way and have made Victor into a cyborg. Niiiice.



'Sup, matchmaker?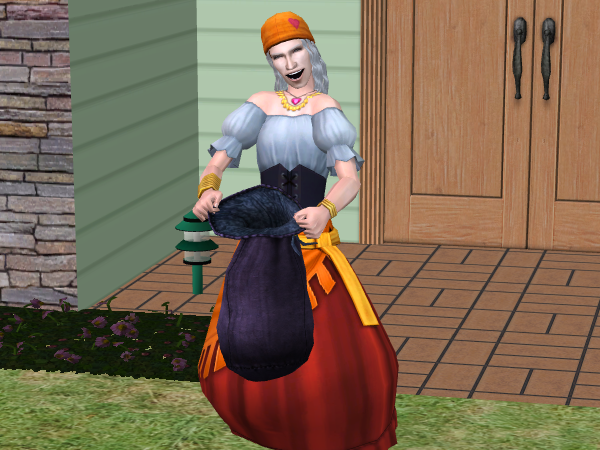 SHE'S A WITCH BURN HER!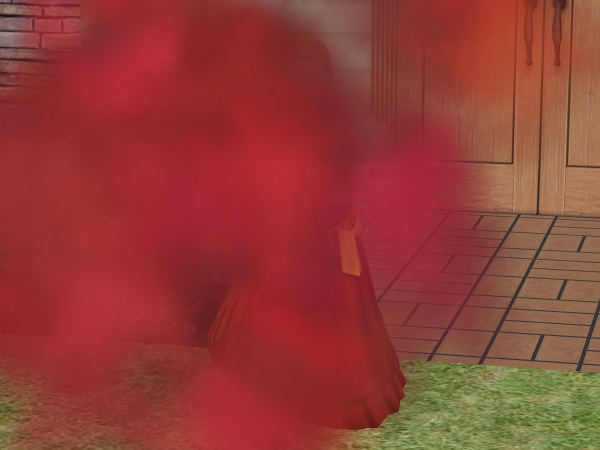 Oh, thanks. Sorry about the whole 'burning' thing.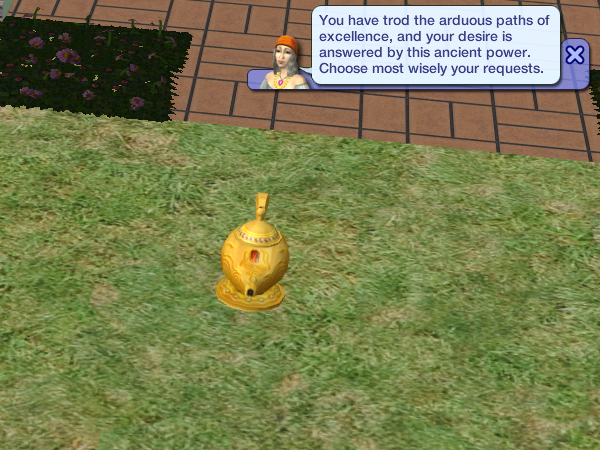 Obviously, the household CARES VERY MUCH about there being a genie lamp on their doorstep.



He's almost dead, so let's let him have one last hurrah.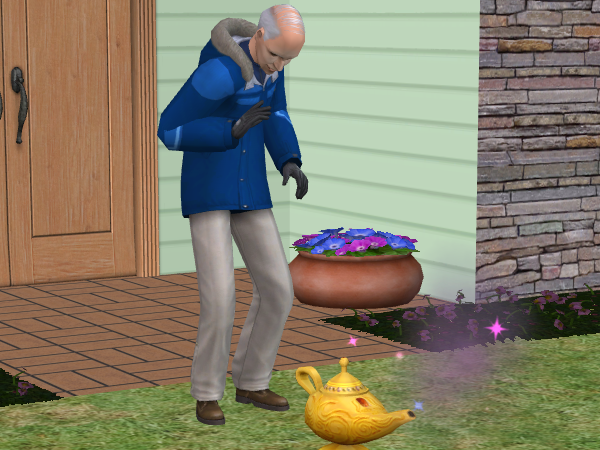 FAAAAAAAABULOUS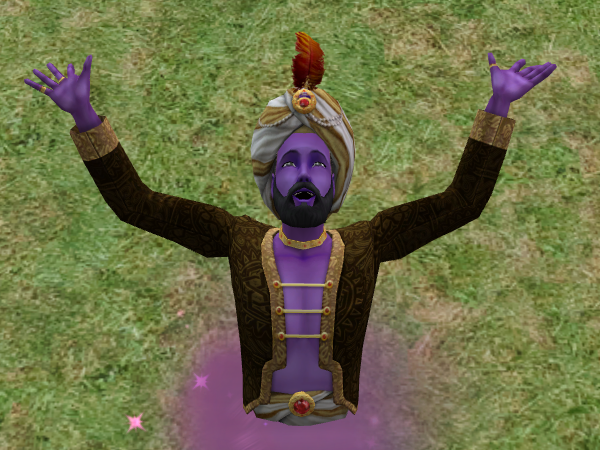 Shit: oh wtf is this, I'm going to watch Matlock.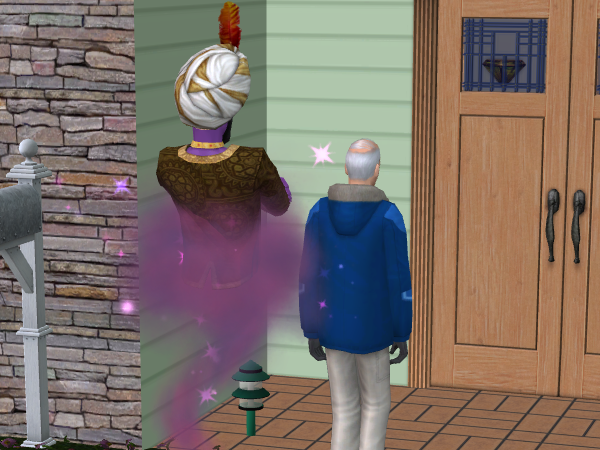 NO GET BACK THERE AND WISH FOR BEAUTY AND MONEY



Oooh, ~sparkles~



Here's a bag of cash, dude, spend it well.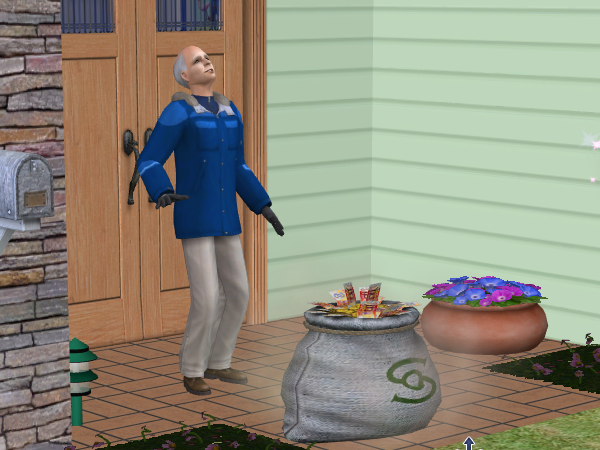 Zipper, our second-born has new hair that I was hoping wouldn't defy physics and allow you to see through her body. Look at that manmeat in the background, long blond hair swinging as he struts.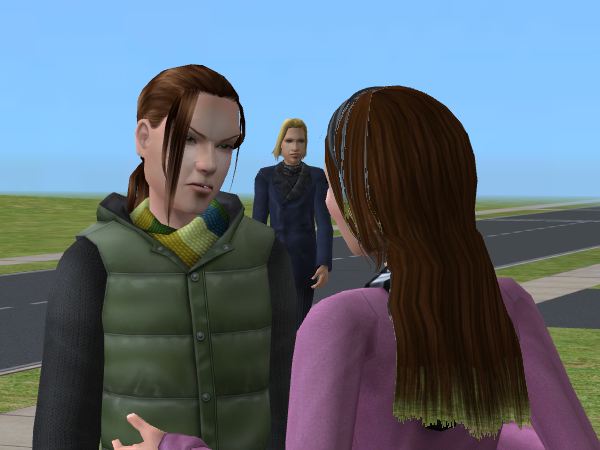 ADRIAN ILU COME DONATE SPERM SOMETIME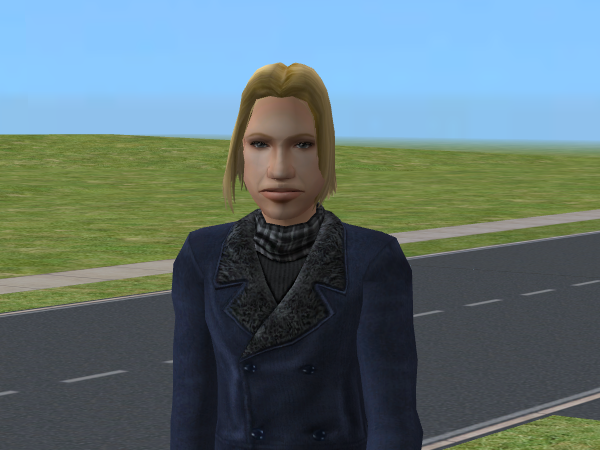 Table took the twins for a walk hike.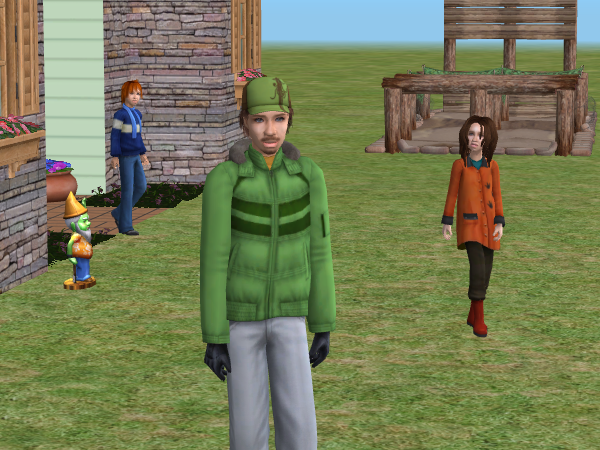 Which was all right, because Zipper started a smustle party in the dining room with Hal Capp and her Great-Aunt Footy. I was listening to Hey Mickey by Toni Basil at the time, and they were clapping to it and I was LOLing like you wouldn't BELIEVE.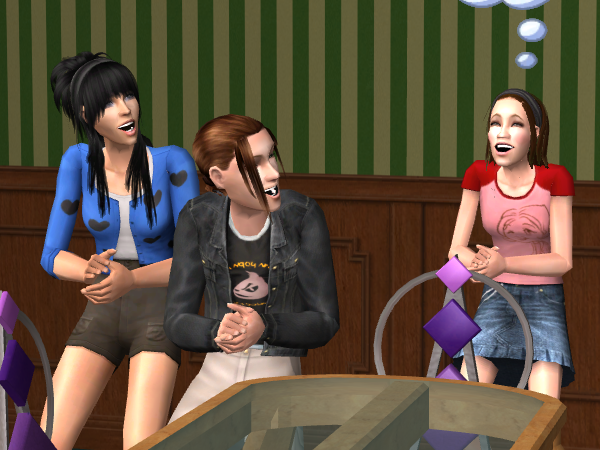 Guess whose birhdays?



Jellyhead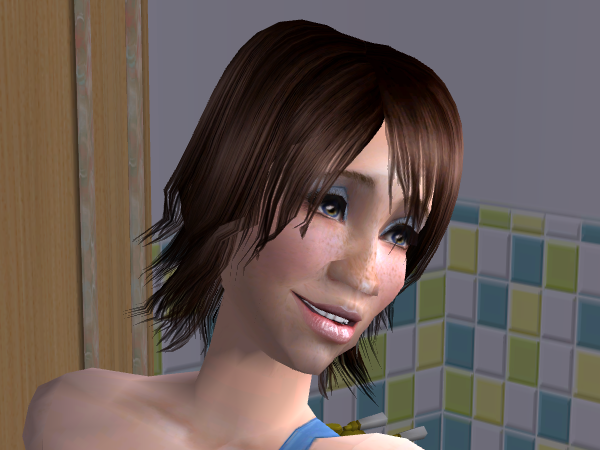 And Multipurpose. Do we have heir material?



Oh, Bin, you might want to take your mittens off for that. Just sayin'.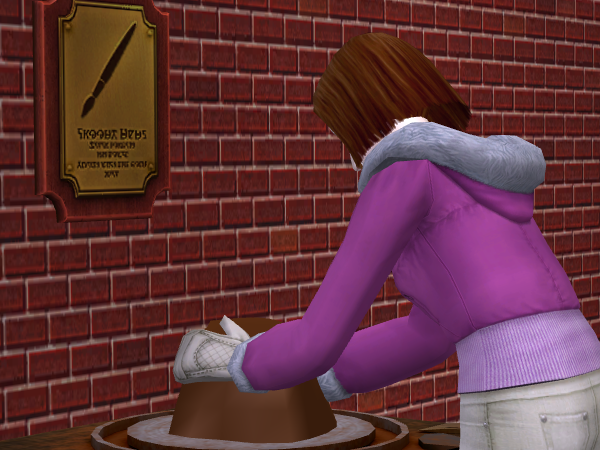 Here's a crappy pic of all four teens. All of the brunettes look the same, but there's hope in that redhead.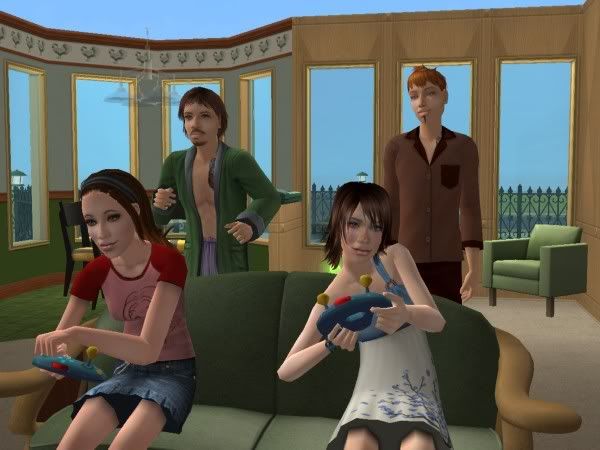 See?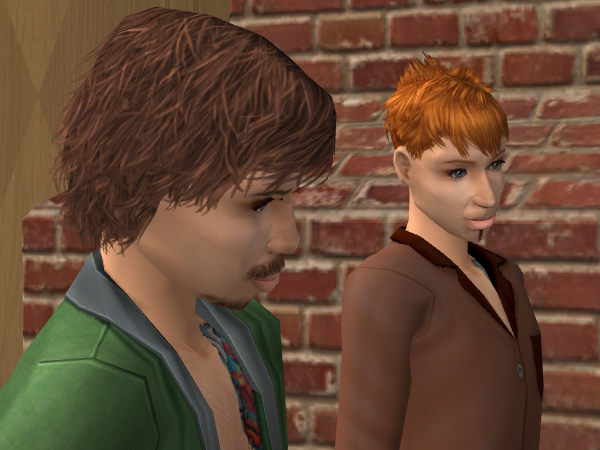 I'm unsure about the girls, but it looks like Jellyhead's lower lip sticks out more. She just can't top Multipurpose, though.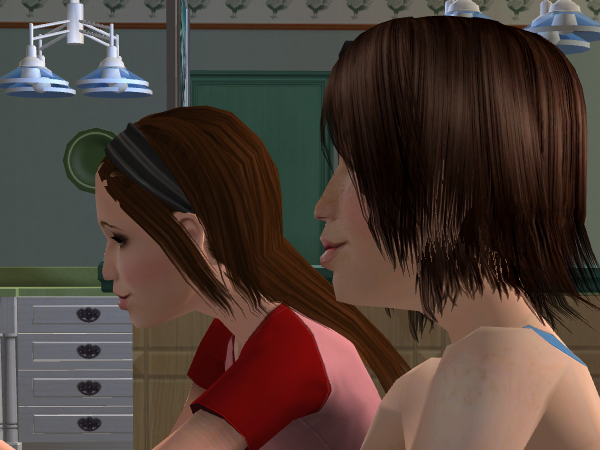 Bin is glowing :D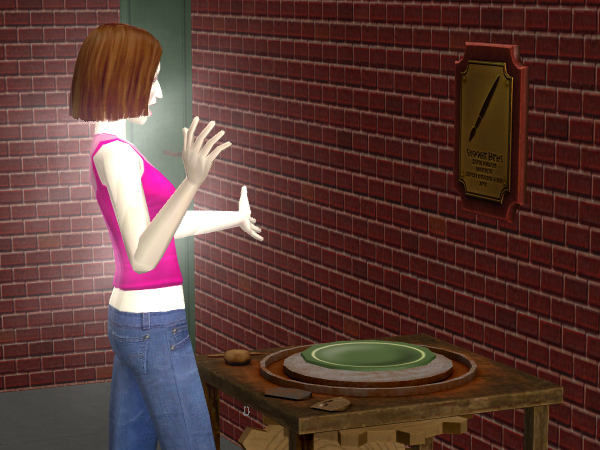 Victor finally reached the top of the Business career.



Table's birthday.



WE INTERRUPT THIS BIRTHDAY FOR ZIPPER'S BATHTUB SHENANNIGANS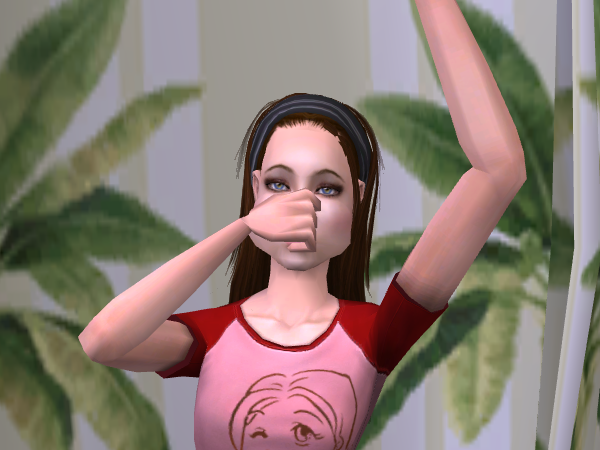 :/ Hmmm, we'll have to wait and see what Multipurpose can give.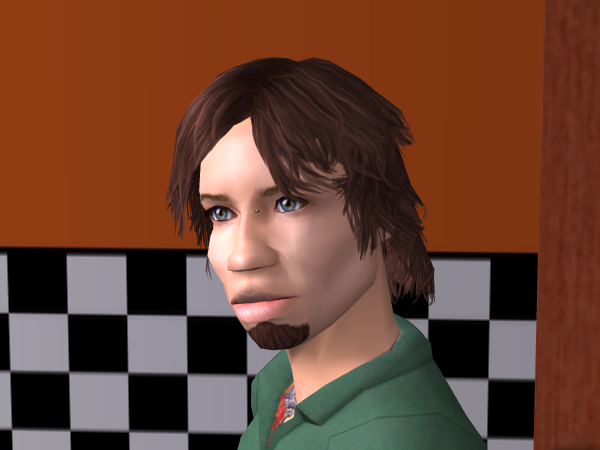 Edward Mellon, please hang aroudn the lot when there are eligible bachelorettes.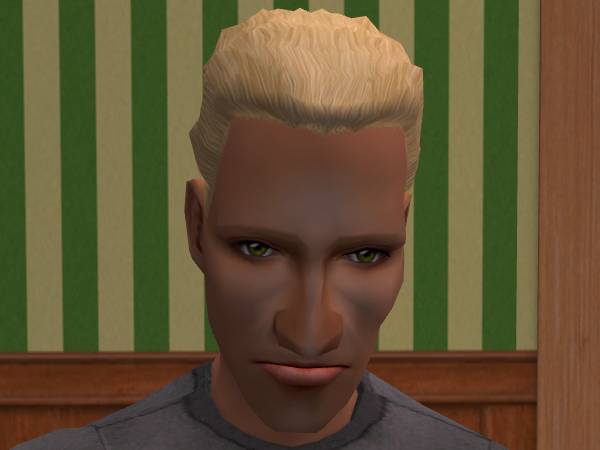 Oh, Shit.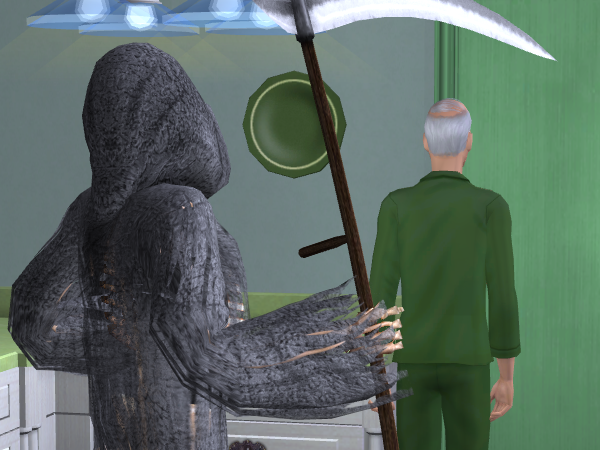 Victor: OH, SHIT!



Aww, Shit.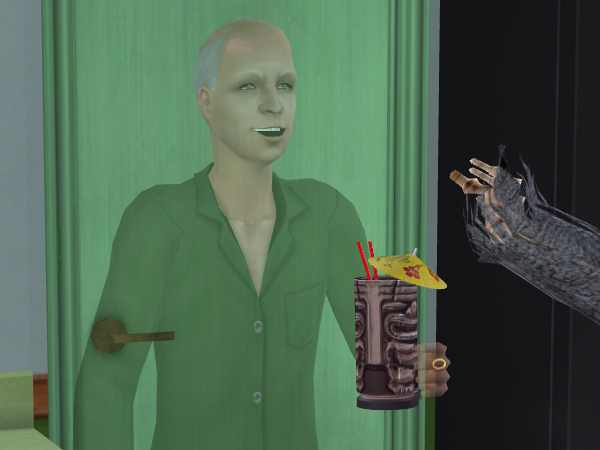 And so, in his death, Shit leaves me high and dry on jokes. But at least he left A CRAPLOAD OF CASH TO A CRAPLOAD OF PEOPLE.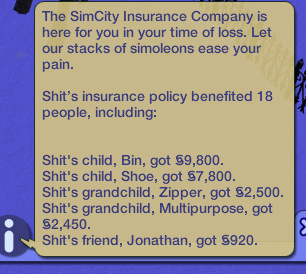 I haveonly ever heard the name Makoto once, and it was on a Rumble Roses character. Don't know? Google, you'll love it.



Someone built a jaunty evil snowman!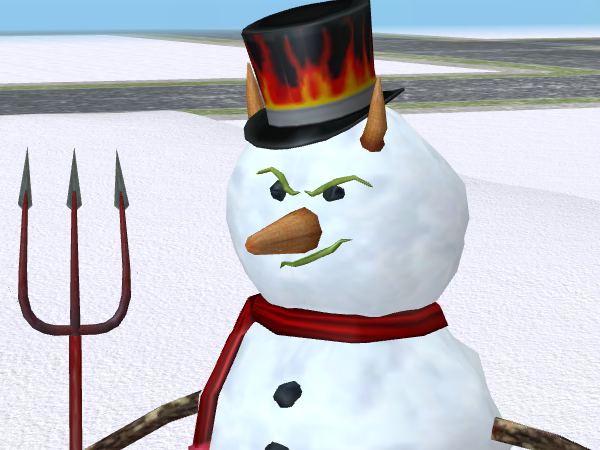 Welcome back! Now where is your urn so I can get rid of it :/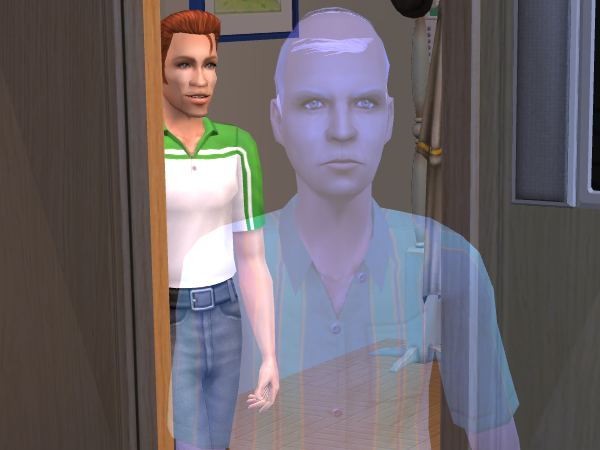 Zipper's birthday!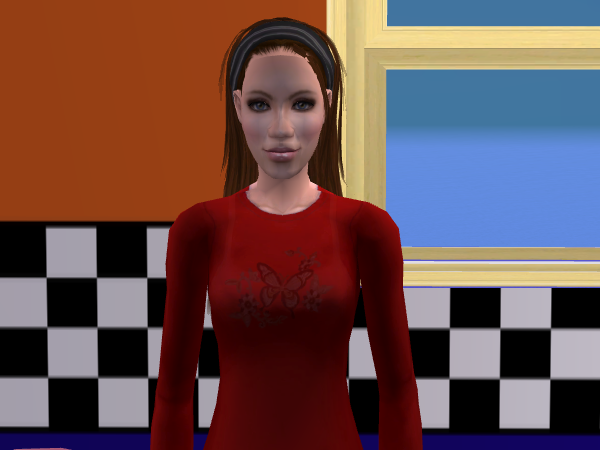 And she actually ends up really cute!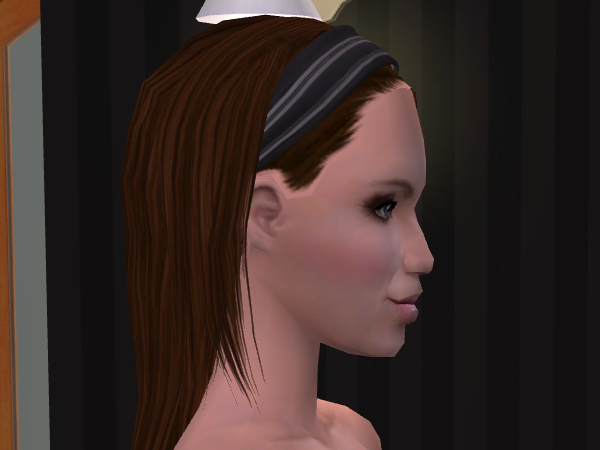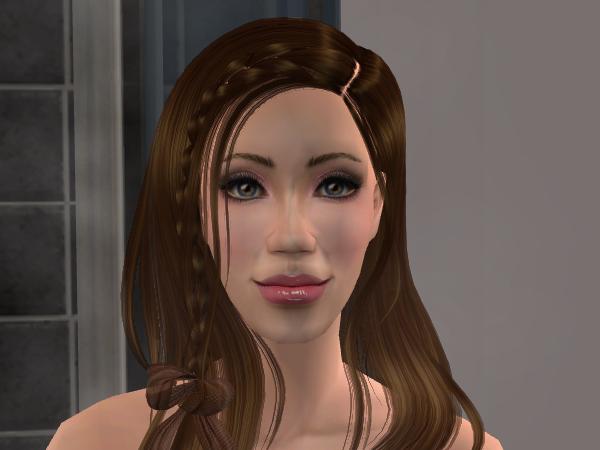 ~Dance Kiss~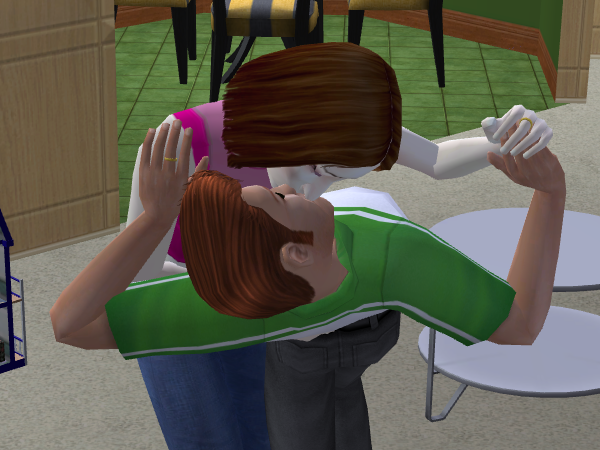 Multipurpose has developed a talent for talking to older women. This is only the beginning.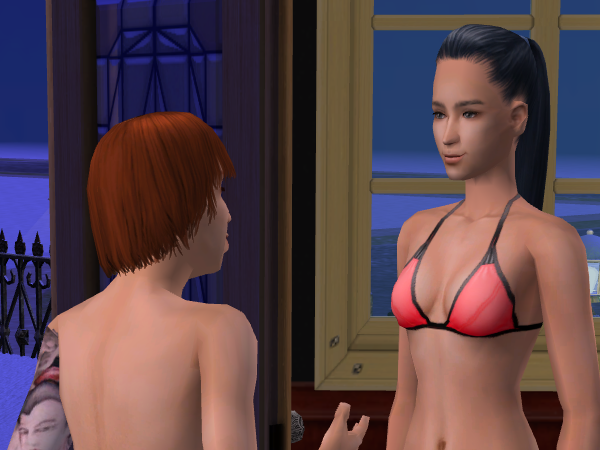 This is his date, though. She's cute.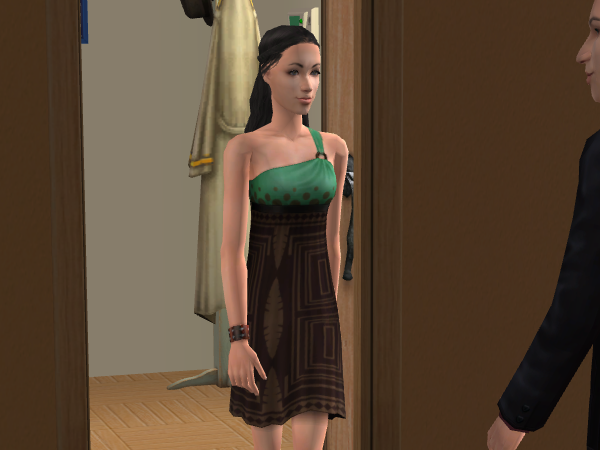 But, to Romance sims, other sims are good for one thing only.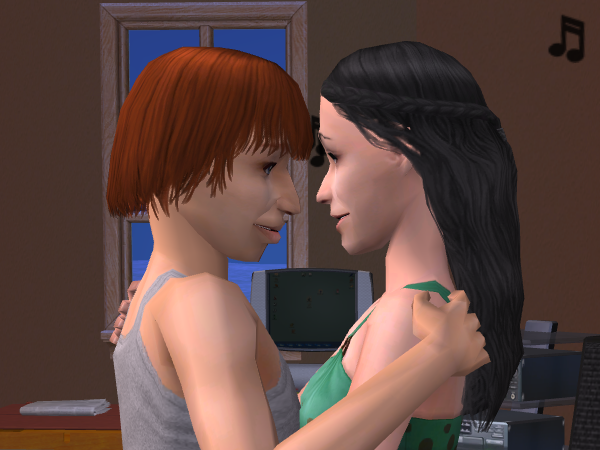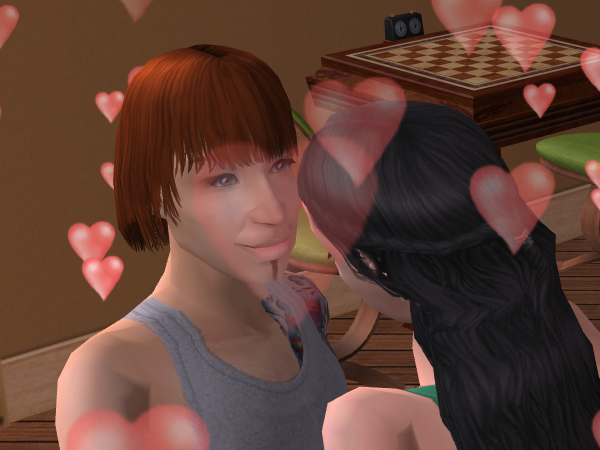 To me, other sims are good for glitches.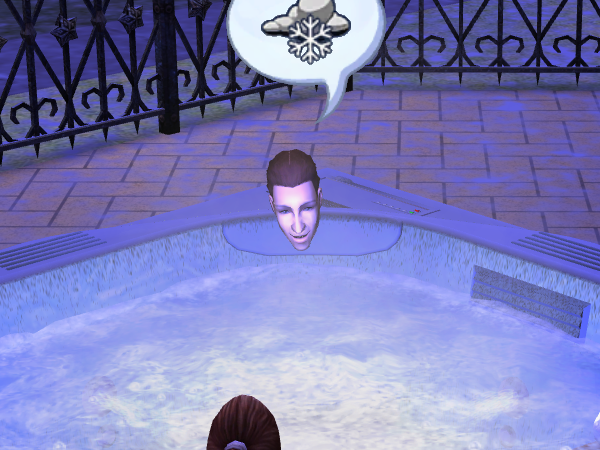 rawr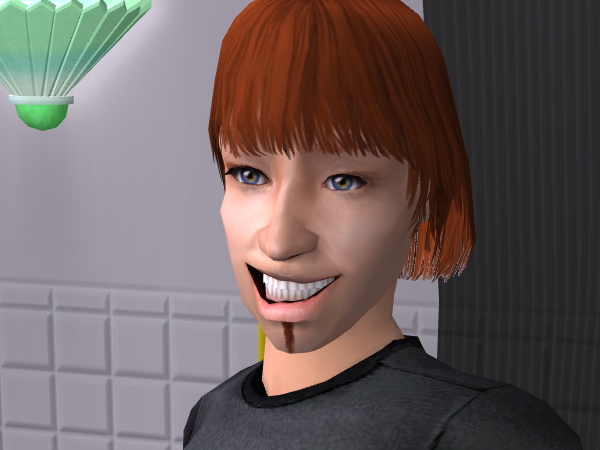 His date came by a few days later to leave a rose and let me take a pretty picture :D



Trista Shaw called to go out.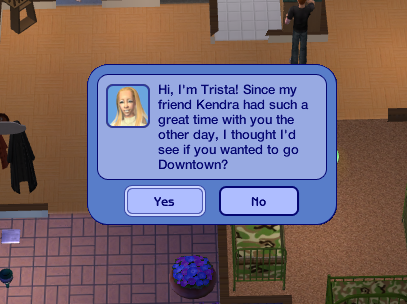 Of COURSE he went out!



And of COURSE she's older :/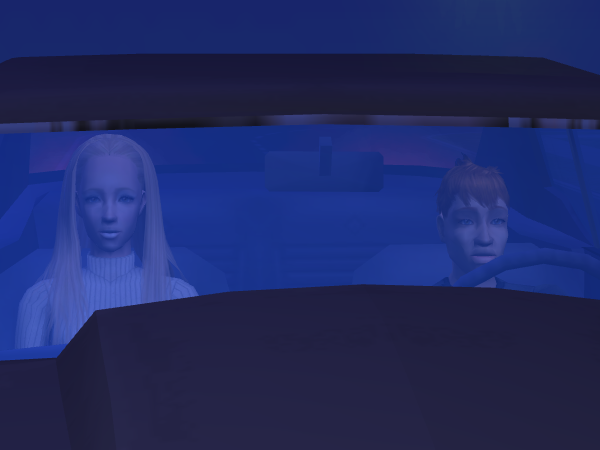 IT IS ALL ADULTS O_O



Multi bought Spore! COOOOOLLLL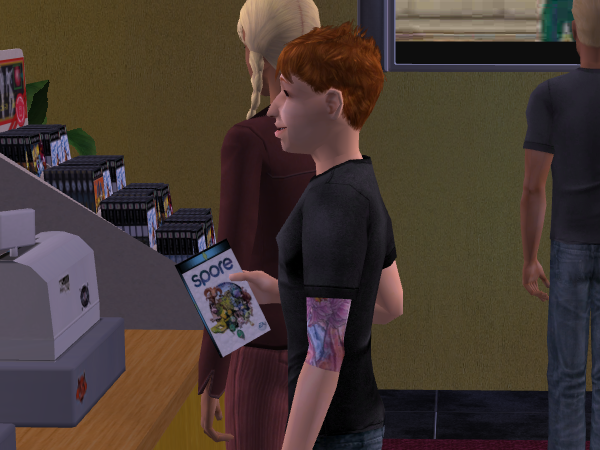 There are two women there that look like potential spouses. I'm thinking Carman, for her dark skintone and weird face.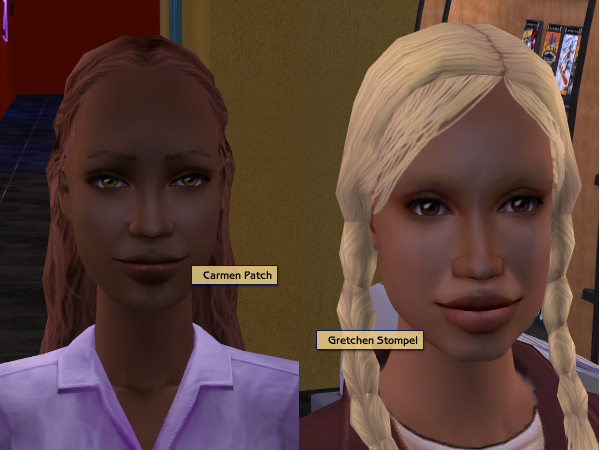 Butler, please do not burn pop tarts, k?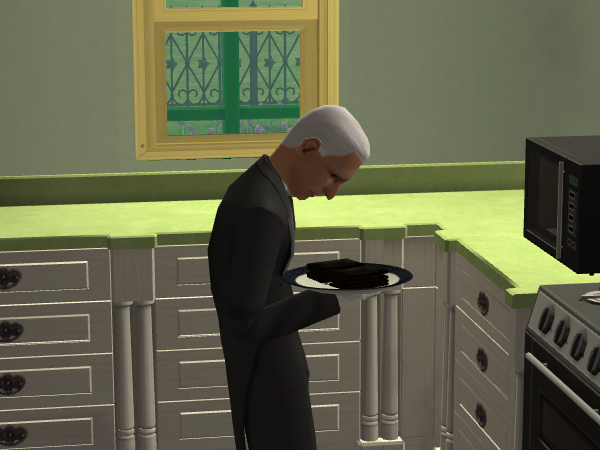 Especially when the household is already enjoying delicious pancakes O_o



Here's a random picture of the two boys :D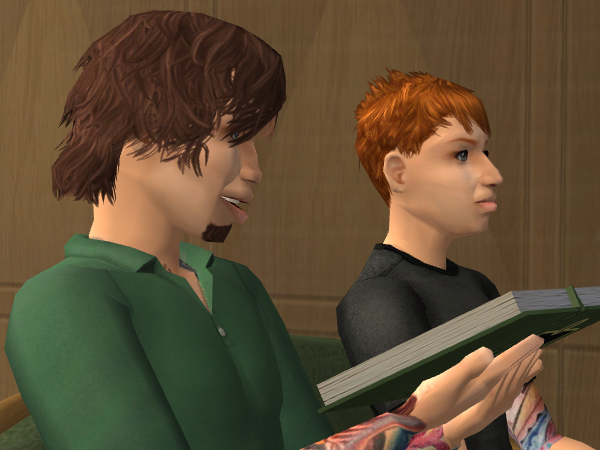 So....some of my townies lose their bodies when they change into swimwear.



This one is pretty, too :(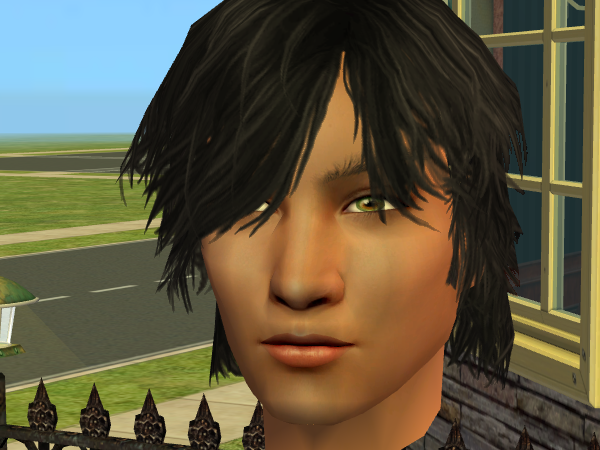 HOW IS SHE PUNCHING HIM?



I WATCHED HIM DURING HIS WHOLE VISIT. I WAS ENTRANCED.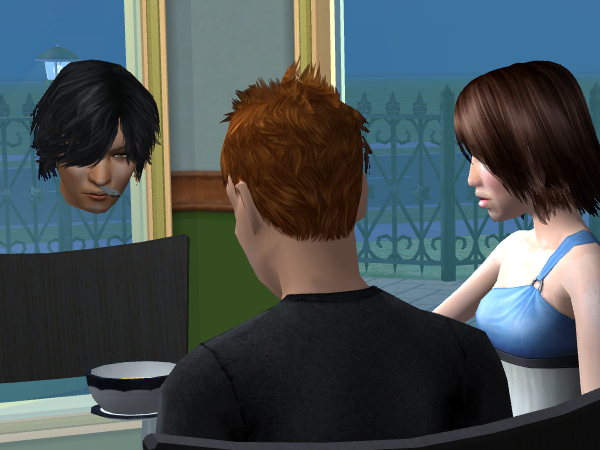 Stay classy, readers, and thanks for stopping by.



The ugly, the whole ugly, and nothin' but the ugly
FAMILY TREE HERE!
Would you like a Henderson? Get them here!