So, here's a closeup of Robyn, since I sorely neglected it all last update while I was looking for a hair that was more me. I settled on the original hair I had on her.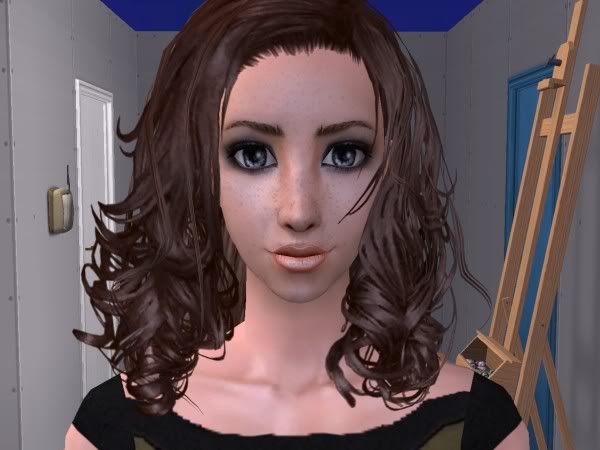 I accidentally deleted four pictures here of the burglar stealing both chairs and Robyn hiding in the bathroom for the first part of the fight.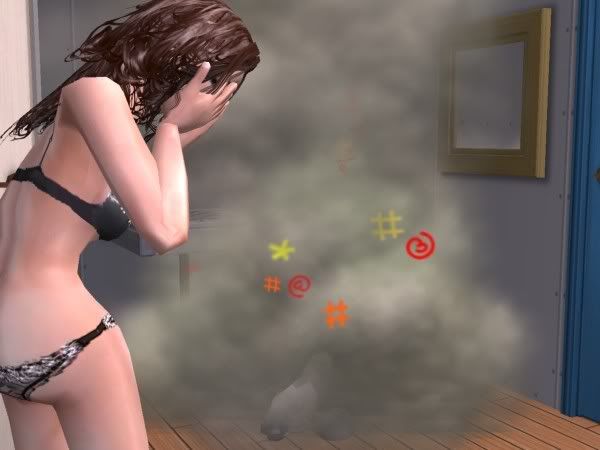 The cop won and handcuffed the ugly burglar, hopefully never to be seen again. You think this made me remember to purchase an alarm? Nope.
She cried. A lot.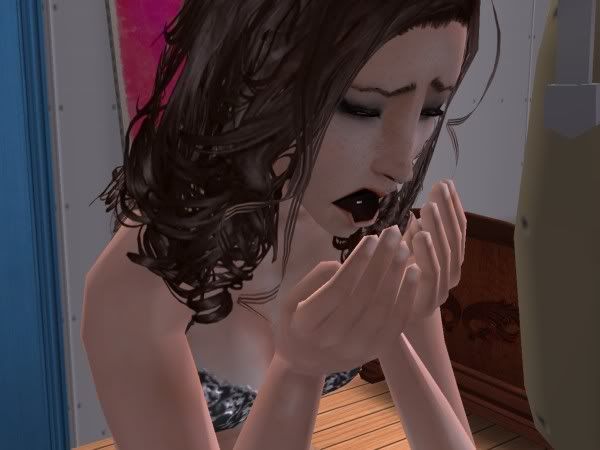 Now, let's see how many of these pictures Photobucket puts a block on for the underwear-cald pixel lady
Everything was ok when the nice black and white kitty stopped by, though.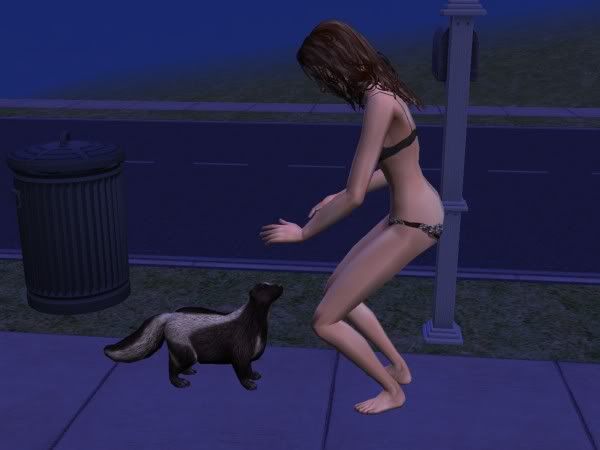 It even let her pet it! And here I was looking for her to get sprayed, since I've never seen it.
Even petting Stinky Skunk didn't take her mind off the recent intrusion and burglarizing of her home.
What else do you do to cheer up but pet the kitty again?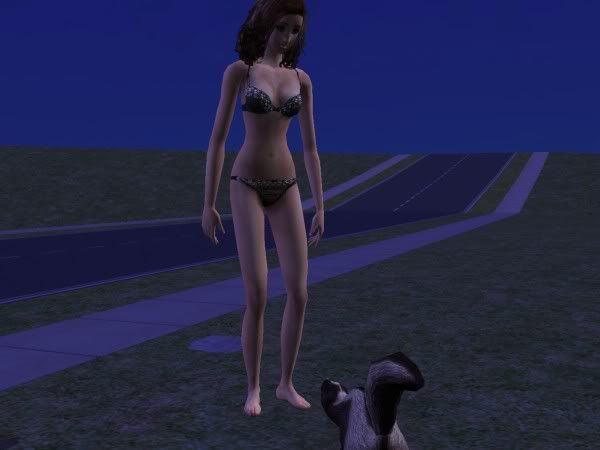 Um...Let's face it, I was howling with laughter even as I took this shot.
This one, however, had me CRYING with laughter.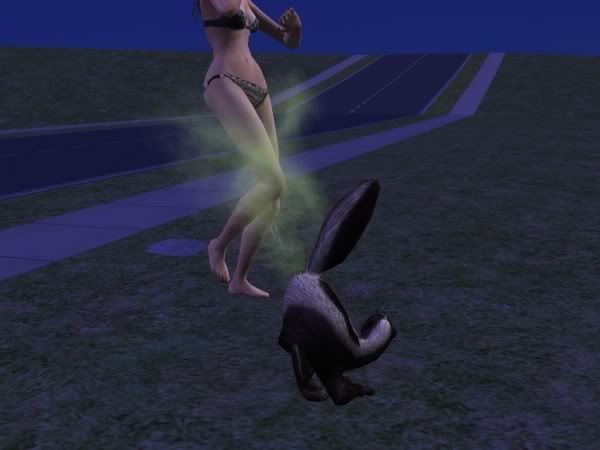 My poor boyfriend, who was on the phone long-distance, was looking at the screen and grinning.
Still howling and crying, I made her do it again. Funniest thing I've ever had to take screenshots of.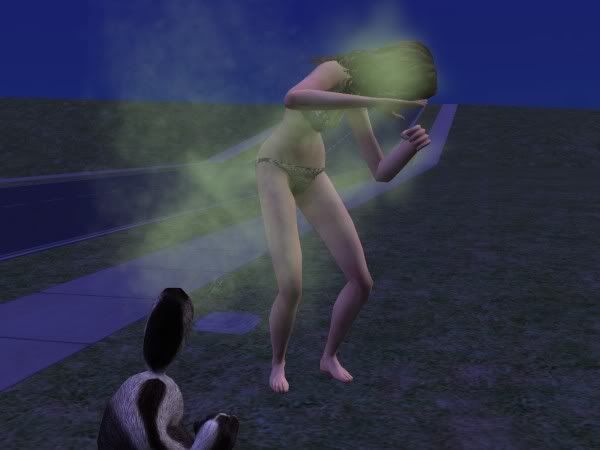 Feeling pity, I finally succumbed to her wants for both bird and womrat.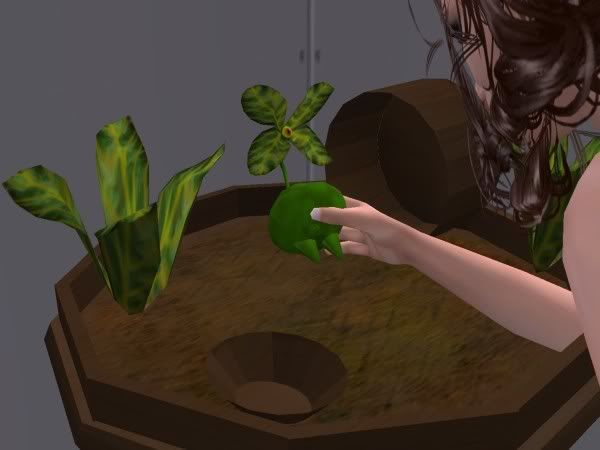 I didn't feel like getting the usual womrat this time, though, and opted for the one-eyed plant creature. So cute. Meet Persimmon.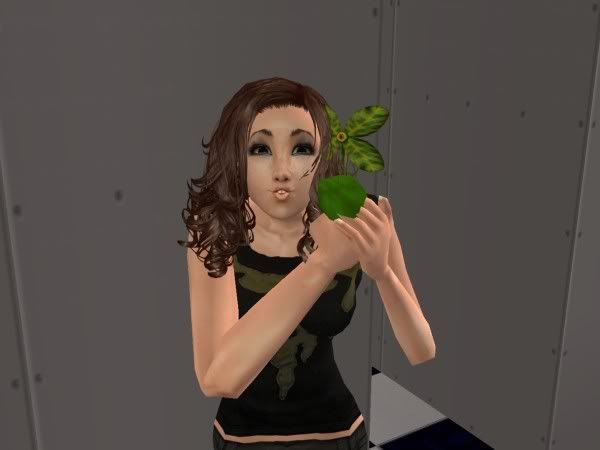 And Pedro.
Another night at the growing shack brought good news.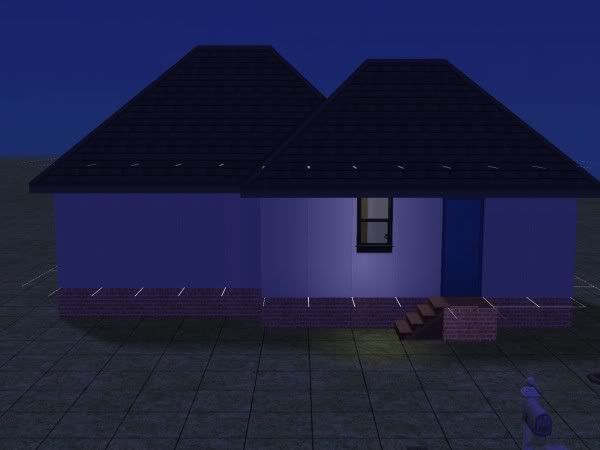 Joe came over! My boyfriend was still on the phone as I played this part while salivating over Joe. Said boyfriend has now pronounced Joe a dead man.
The next morning brought the repo man, in all his raver-gun glory.
Robyn was totally absorbed in Red Hands and hatred of the burglar.
The kitchen sink paid the bills for her. No big loss, I was going to change it anyway.
Things About Joe Carr You Only Imagined:
Joe wants to flirt with Robyn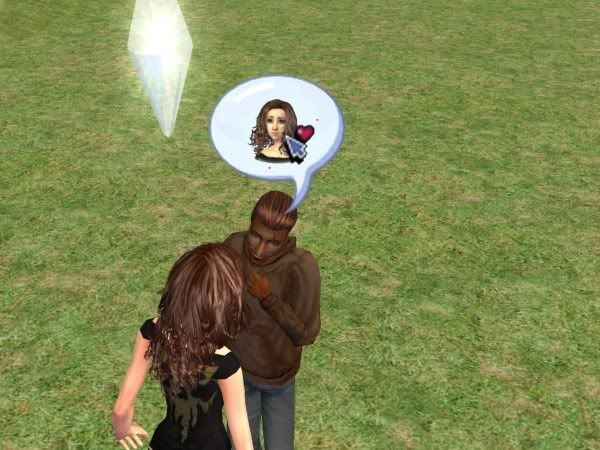 He's afraid of meeting rejection for that flirt.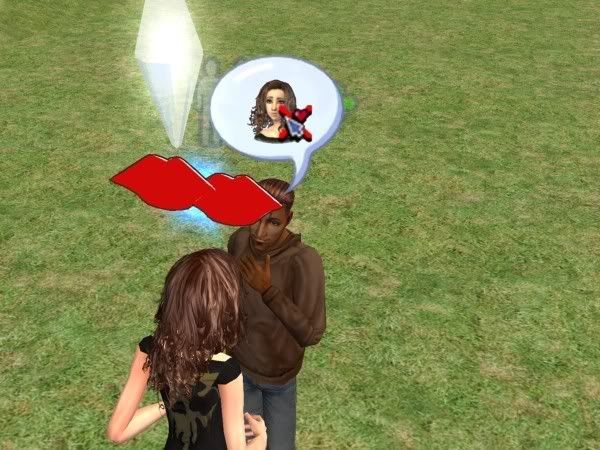 He likes blondes. Sorry, NL is new to me and I found the 'Ask' interactions :D
He doesn't like stink clouds (good thing he wasn't over the night before). It was all a farce anyway, since Joe moved in (I lost the pictures) and I found out he actually has a dislike for redheads.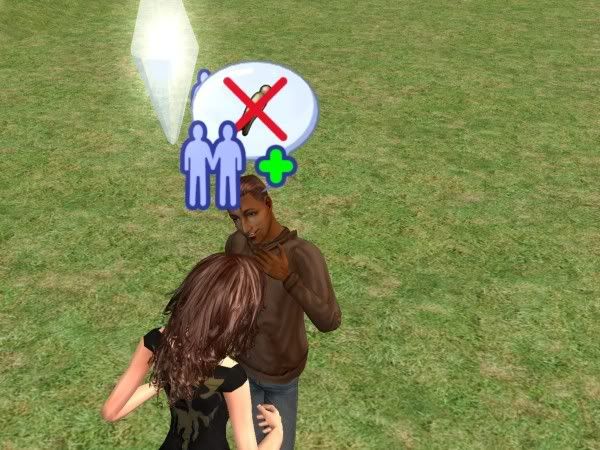 Biding his time for a few days to get a feel for the moment, Joe proposed while Robyn was engrossed in a heated one-on-none chess match. Notice she dyed her hair blonde. What a sucker.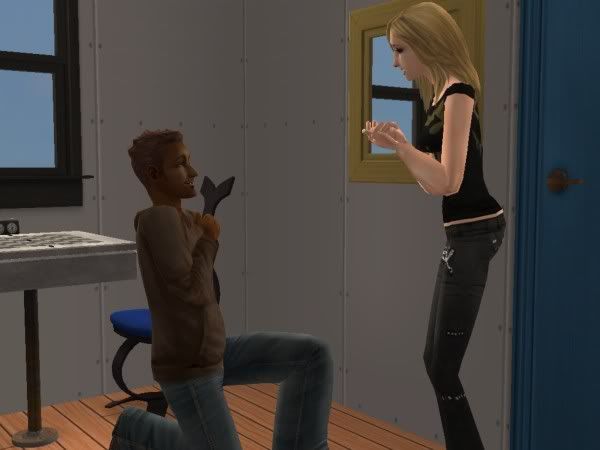 We all know she'll accept, so let's just have the spam and get it over with.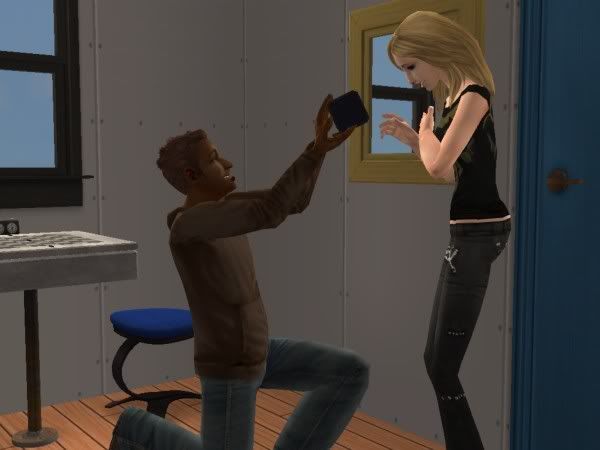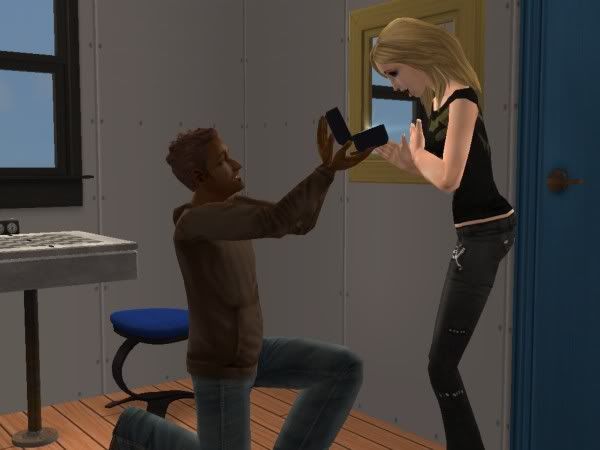 Soaring into platinum, she decides to have the wedding that night, in their yard. The guests arrived in full splendor, with young Alan Futa looking dapper in his freshly pressed tux.
This is a brand new neighbourhood, so Sandy Bruty should not be a lesbian. Well, I guess Jan Tellerman is just too hot for Sandy to stand, because the hearts were flying all night.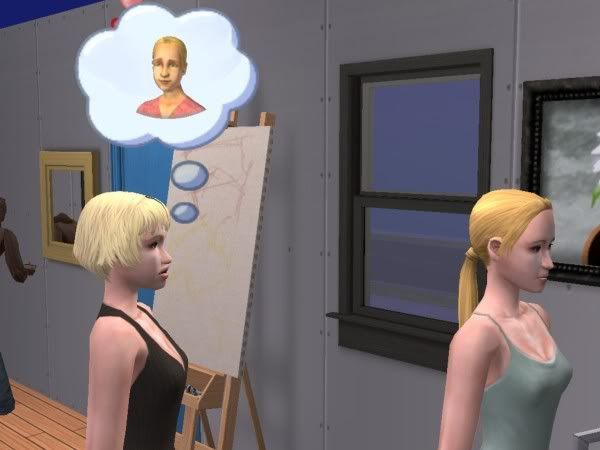 And the 'call me's. Hey, Joe only set out gelatin, Alan, WHERE DID YOu GET THAT JUICE?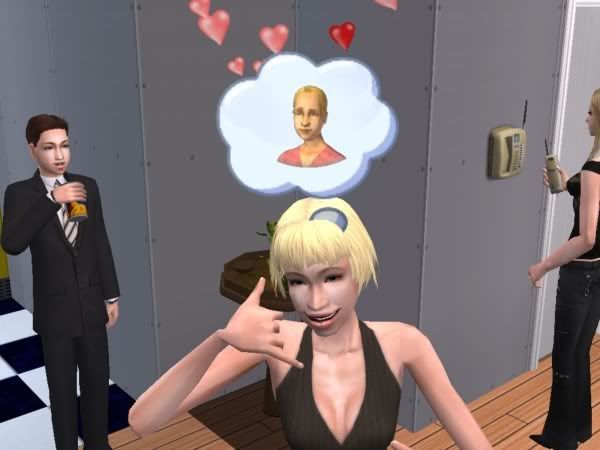 I didn't have a second thought while clicking the invite list for the wedding and had it organised by relationship. This is Amin Bear, the
burglar
. So much for not seeing him again. He apologized to Robyn autonomously.
Wedding.
Joe: Hey, hon, congrats on having a best friend!
She has four of them, Joe, thanks for noticing.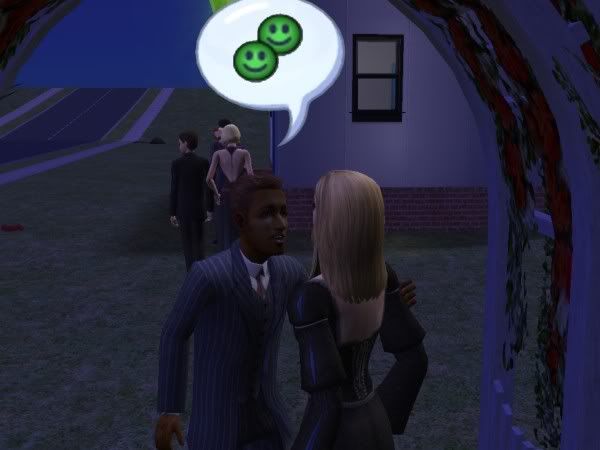 The honeymoon was fantastic. She must have had the shellfish.
Hmmm, not shellfish.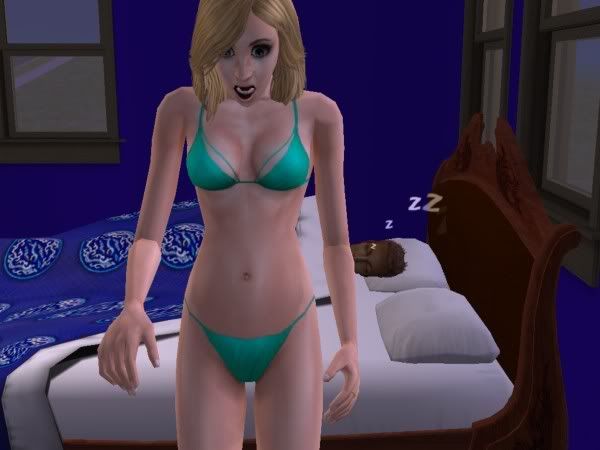 Mandatory second photo.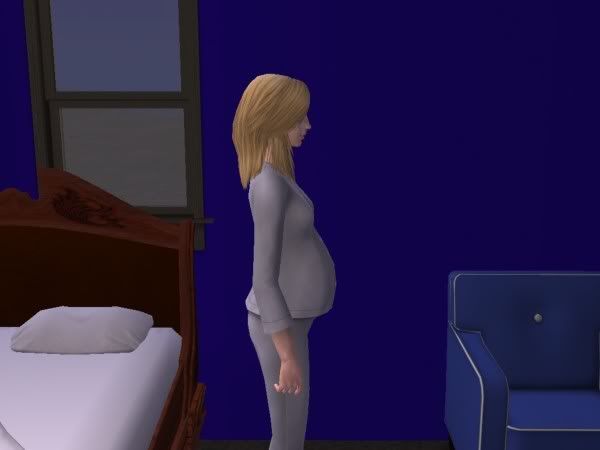 And the mandatory birth photo. We all see it enough, so there's only one. And you're not missing anything in the actual time passing during the pregnancy, either, except that Joe job-hops because there's nothing available in the Athlete career.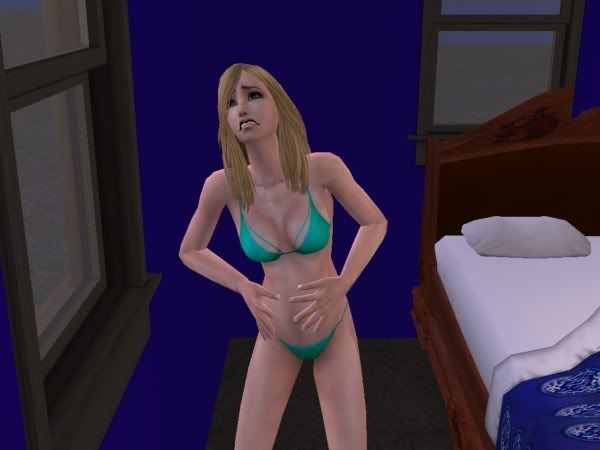 This is Paul, who has custom eyes because I forgot to make a founder without custom eyes.
Everyone say hello to Paul!
For some reason, she only fell asleep in her food
after
she gave birth. It was my first time seeing the animation and all I could think was 'oooh that's gotta hurt', especially since the bowl is very obviously
in
her head.
She wants to adopt. I don't, although I probably will. Is there an 'adopt' want, or does it only appear in thought bubbles?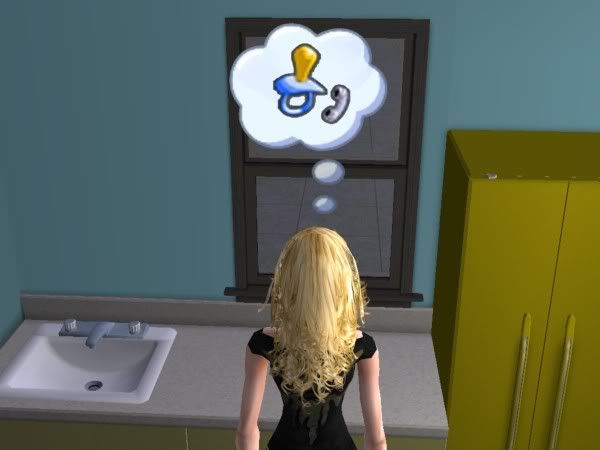 Mohawk Guy was invited over and brought his friend here. Vampire then proceeded to smoke and run away. Why did he agree on a noon outing, then? Stupid vampire. Wait, why isn't he blue?
Mohawk Guy. Most likely not getting into this legacy.
Robyn: Congrats on being hot!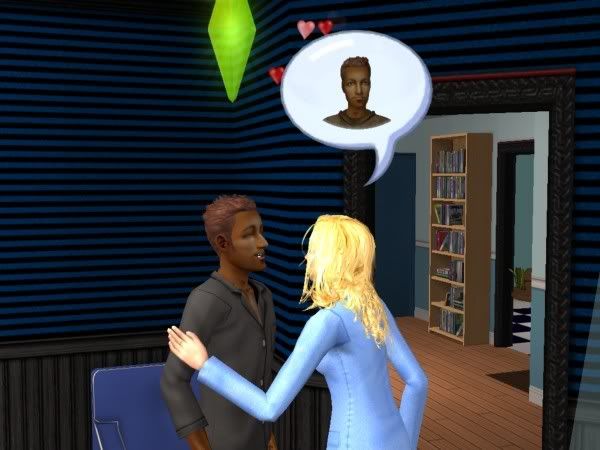 Joe: congrats on a great wedding party, honey!
Well, they had sex right before the limo came, I
hope
it was great.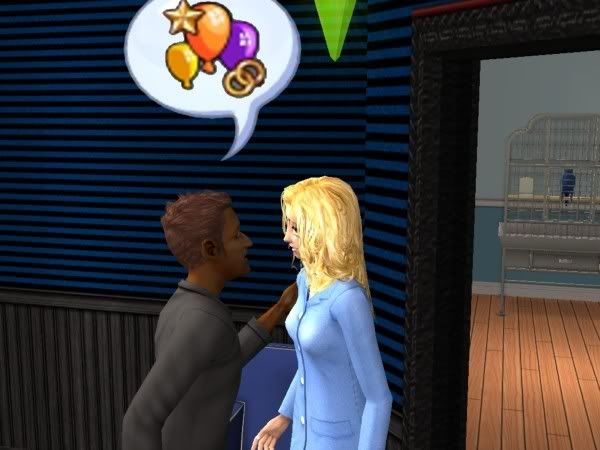 LOL that's one surprised baby.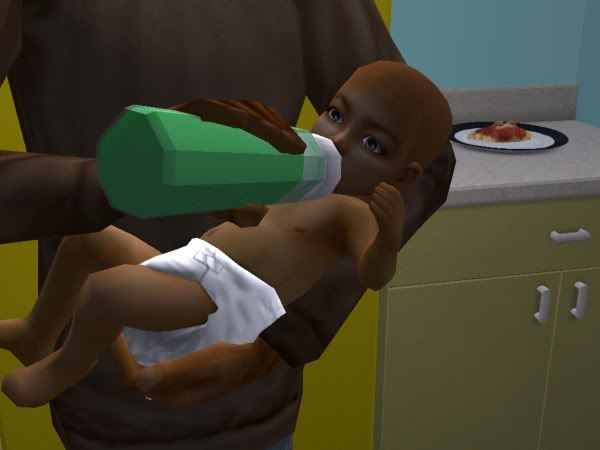 Um, I'm pretty sure this is the kid's only first birthday photo. I think I took it because Robyn has chess arm.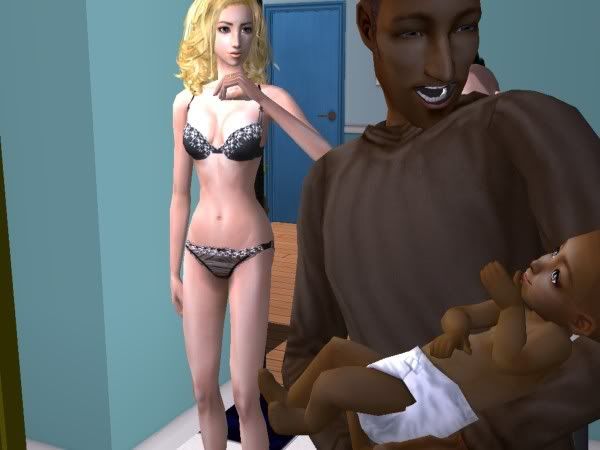 He got his father's nose. Well, if it's sexy on Joe, maybe it'll be sexy on Paul.
His pink pjs make me laugh. Oh, and so do his lower teeth protruding outside the limits of his face.
Paul: Yay boogers!
I think the intended purpose of this picture was to show Joe smiling about his happy little family.
Robyn: Congrats on being hot!
She does this about three times a day.
*gasp*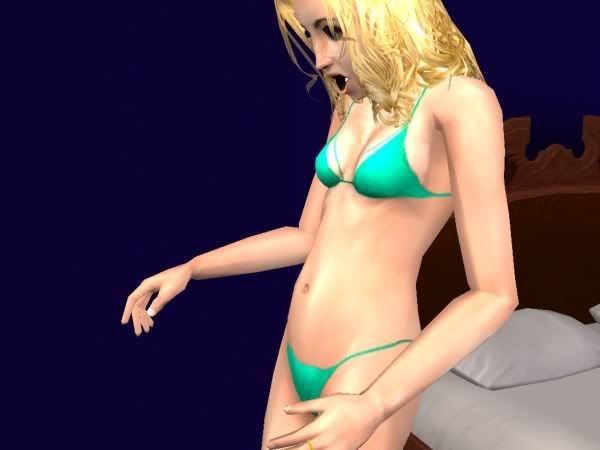 This is the first stray I've seen with wings since I got the new mod. I want him, but I don't know an easy way to adopt strays.
Sandy Bruty continues to be a moron, eating Robyn's leftover, fly-ridden sandwich.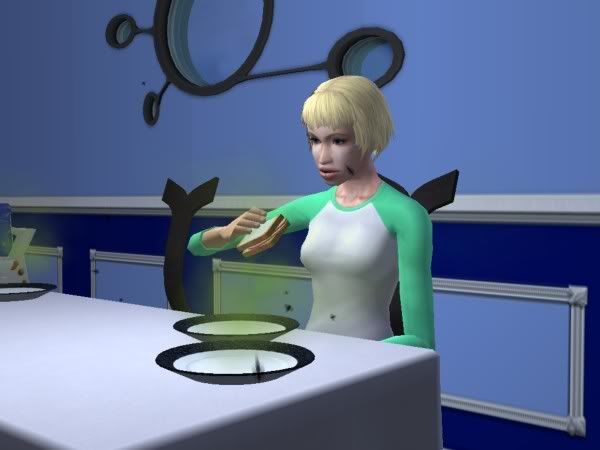 She desn't look so happy about this one.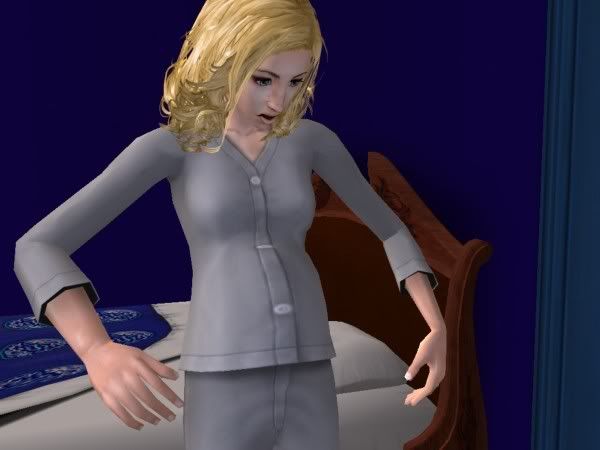 Paul looks funny, which I'm hoping he'll grow out of, but the actual point of this picture was that I didn't know that the 'serve' direction included toddlers in high chairs! That's a bowl of
chili
that Joe is serving. :O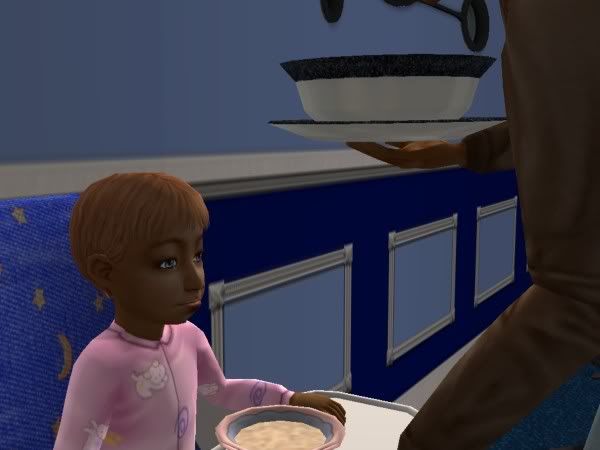 *Bonus shot*
This is how I usually look when I'm on the computer, but with brown hair.
This one wasn't very exciting, but I guarantee more excitement in the next one, since I've taken about 8 pictures for it and I'm already laughing.
Yes, you're reading correctly: Generation 2!
Current Mood:

okay