Last time, stuff happened. Sorry, nothing much happens worth repeating.

This is a common sight around here: townies asleep in breakfast. At least he has his body back, right?



Jellyhead threw that ball at Victor REALLY hard...I don't think he liked it :/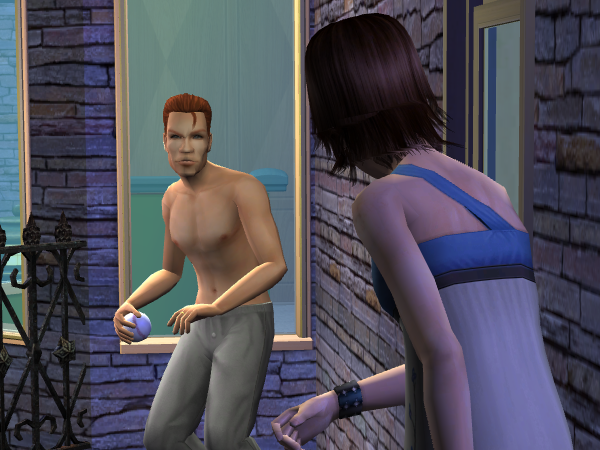 LOL NAUGHTY NURSE TOWNIE



Oh, nice. Maybe she can join the family in the future?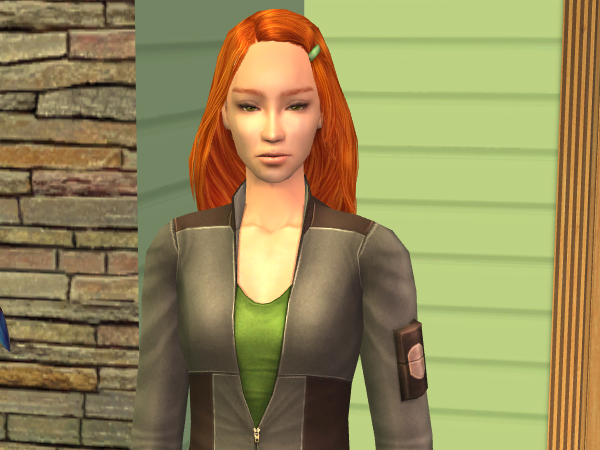 Bin needed a middle-age makeover. Also, it updated her eye colour.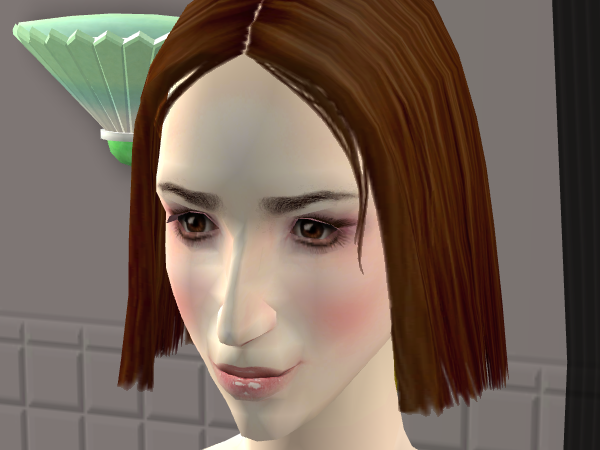 And her portrait is CUTE.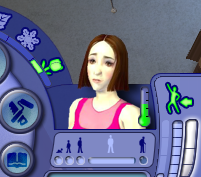 But, er, maybe not for long.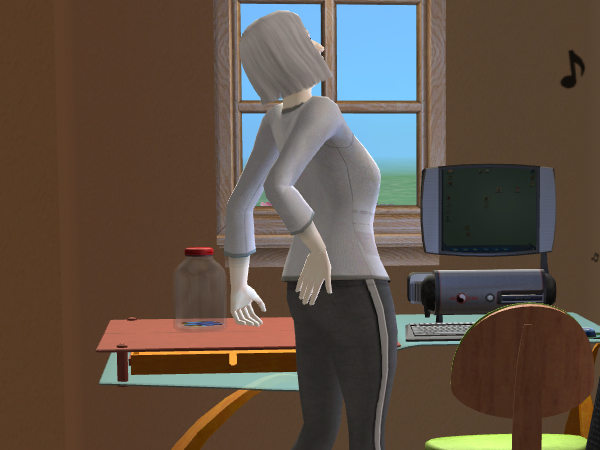 Oh, and her, too, since I think she's too pretty to breed in.



This happens all the time, too. Townies come over, skinny dip, then fall asleep in their Cornflakes.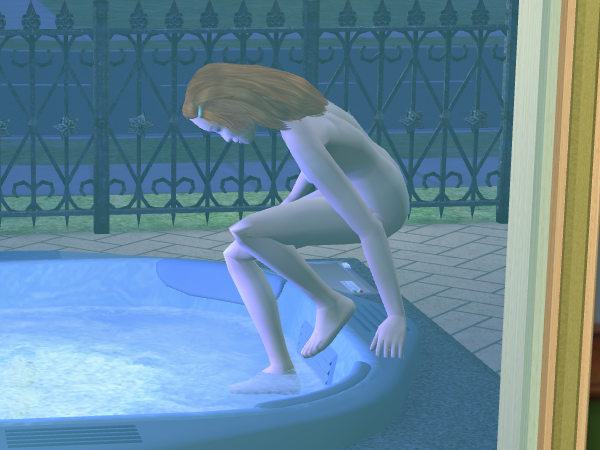 Jellyhead prefers to tempt older men. She can almost always be found in the backyard tickling the menfolk.



Bin makes a really cute elder. It's really difficult to keep her makeup from looking clown-like.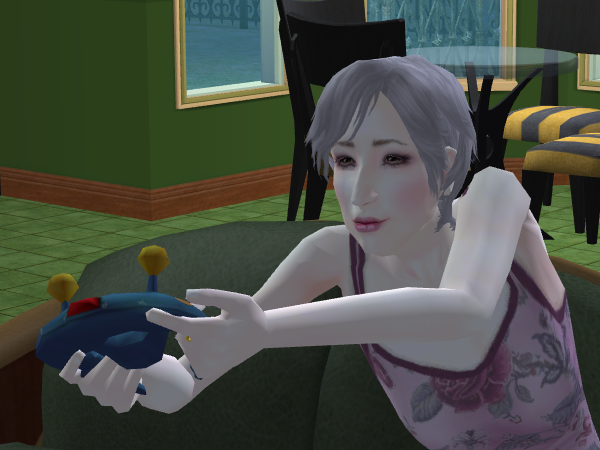 And Victor...well, he's just smarmy. Yes, smarmy.



Zipper discovered fire!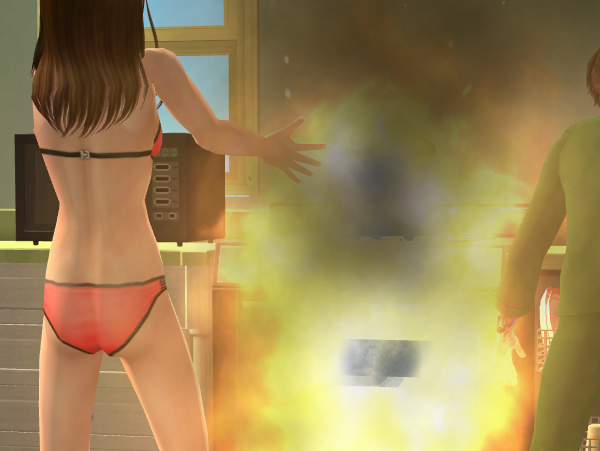 Butlertron: Greetings, Mr Henderson! I sure didn't just start a fire on your kitchen! Have a good day at work!



The firefighter has promise! And he put out the fire.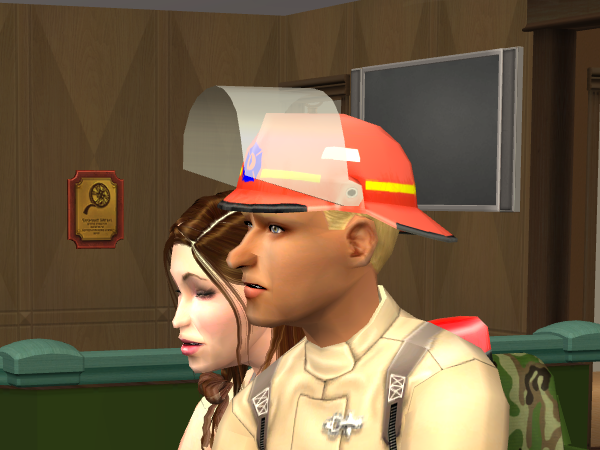 That deserves §100...to make sure he comes back, of course.



Bin, of course, was totally oblivious to everything going on.



Bin: I'll just paint a happy little clown.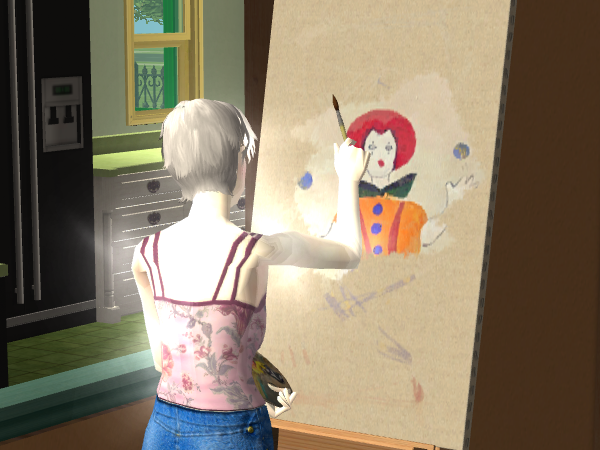 Ms who-knows-what-colour-my-hair-really-is-anyway has a freaky little nose and funny lips/cheeks. I'll keep her in mind. Townie-shopping is fun!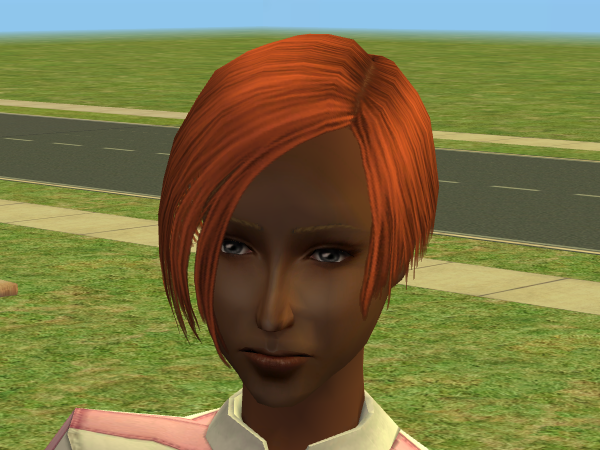 Finally, the day of the twins' birthday.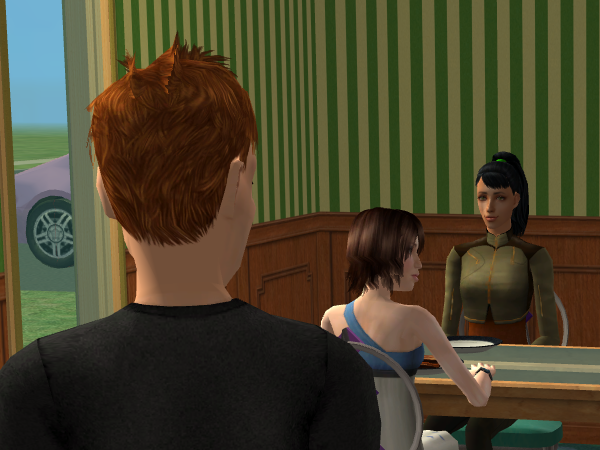 Well, no one likes you anyway.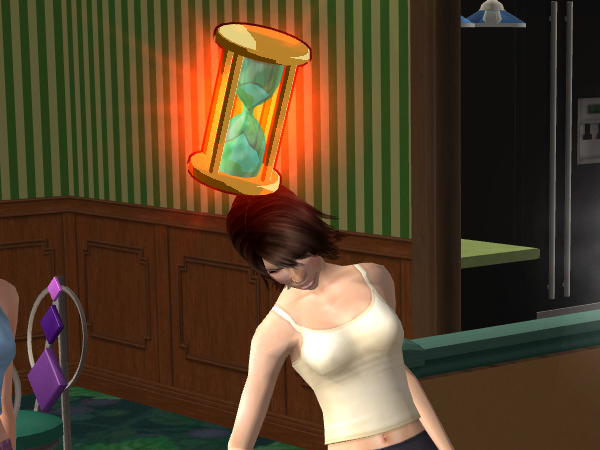 MOTHER OF A LLAMA WE HAVE AN HEIR



Jellyhead remains cute, of course.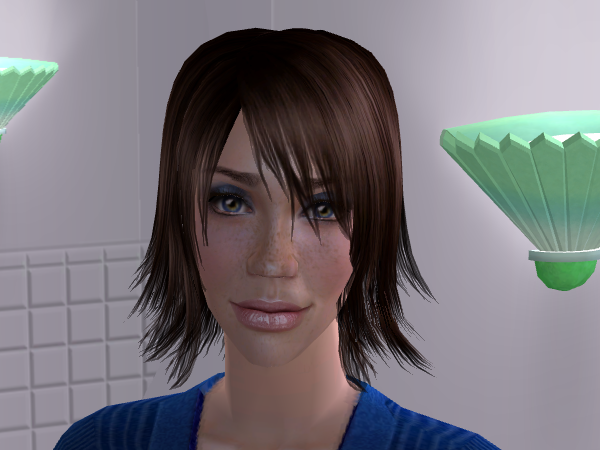 Ha, perfect couple.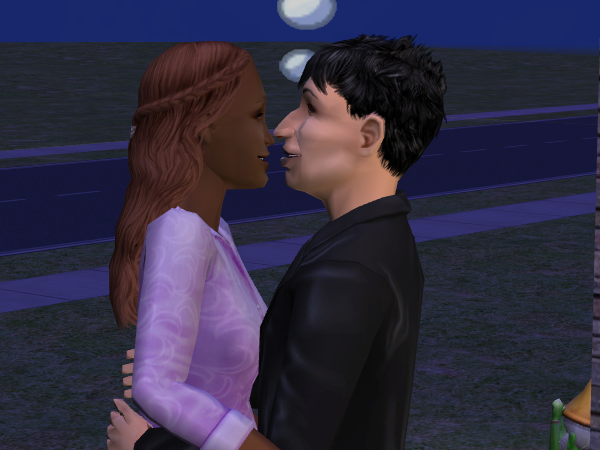 Er...massage fail?



Yes, excellent, Carmen moves in.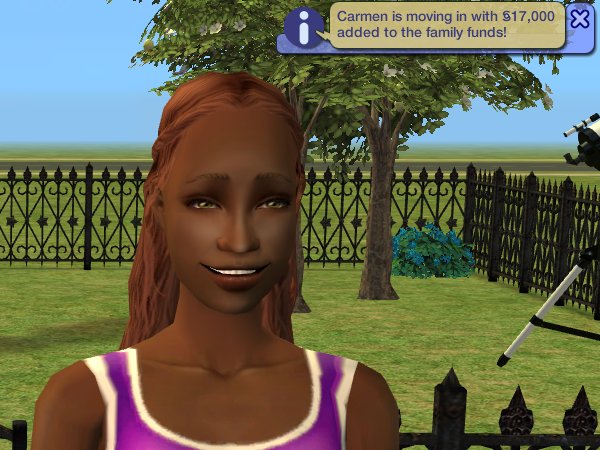 Typical S4 issues with makeup, but I think she looks ok.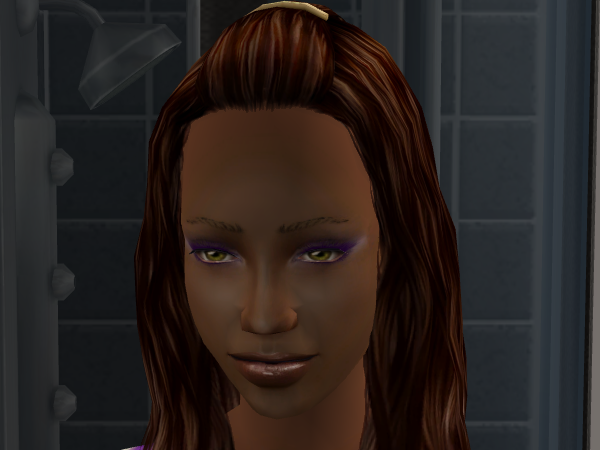 Er, and she has a high-level job, too. She wants to be a Hall of Famer, though, so we'll try to get her there.



It really is a common sight.
Multipurpose: SO HOW BOUT THAT WEATHER, HUH? HUH? HUH? HOW BOUT IT? SURE RAINED A LOT YESTERDAY.



Sorry, Charlie of the Violet Eyes, you're just too pretty.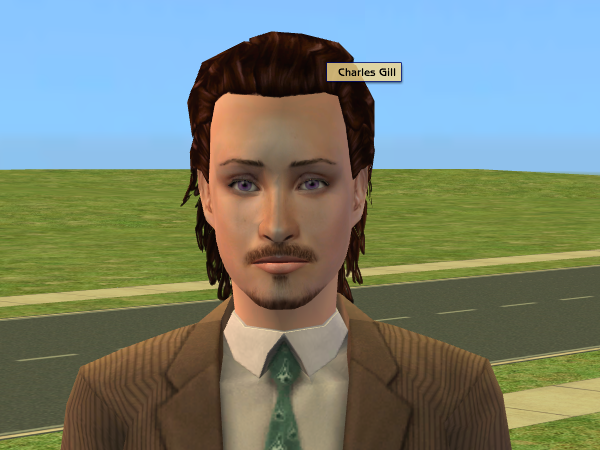 Um, sure? She got fired from her last job for dancing on a table, so why not.



Poor Multi doesn't even react anymore.



He continued eating breakfast. Dumb AL townie then scolded him for not letting her get any sleep. Stupid bug.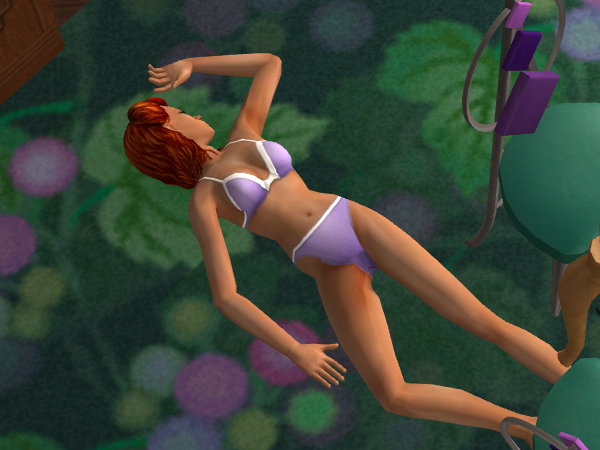 Congrats, Carmen.



She actually has badges! And one is the gold sewing badge! CRAZY CLOTHES HERE I COME



Well, someone has to think so, right?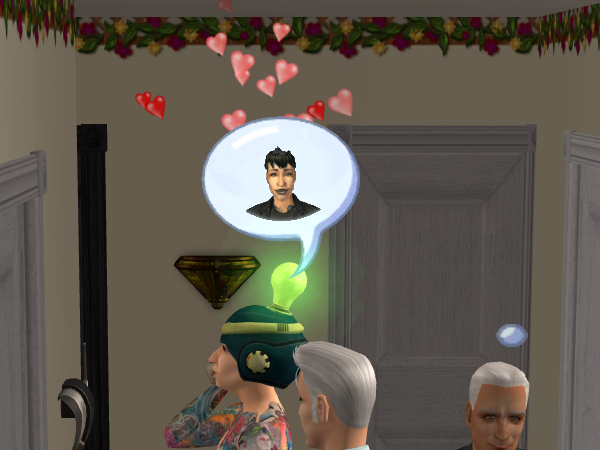 "Services" being the operative word here. And "selling". Let's face it, I just want the perks to boost his relationships for his Woohoo 20 Different Sims LTW.



Aha, gen 5 is on the way.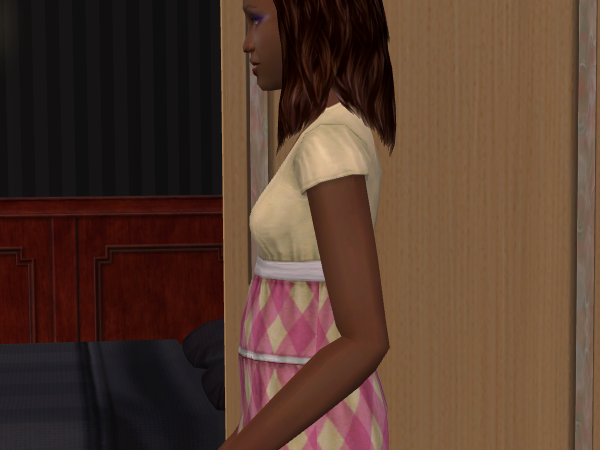 Like all of my sims, Multi is crazy for the dance sphere. I want him to get abducted. Anyone know the odds?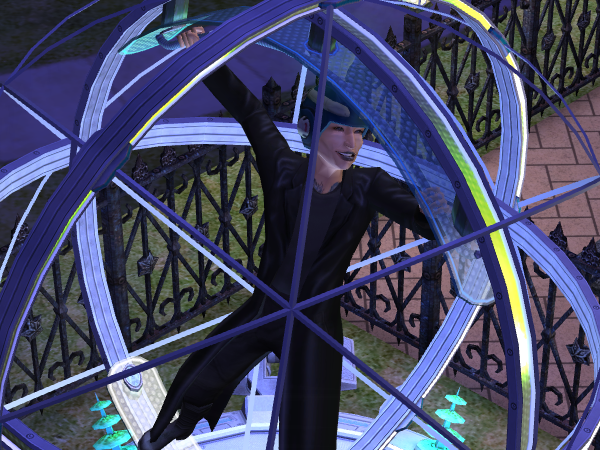 Truth: I get at LEAST this excited playing Spore :D



Fool woman, why are you jumping rope in the house?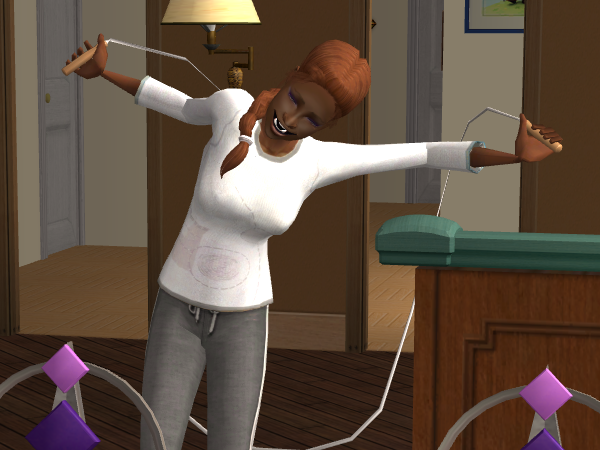 IN THE FORMAL DINING ROOM?
Carmen: durr durr hurr derp derp derp



Pop #2, and who's excited?!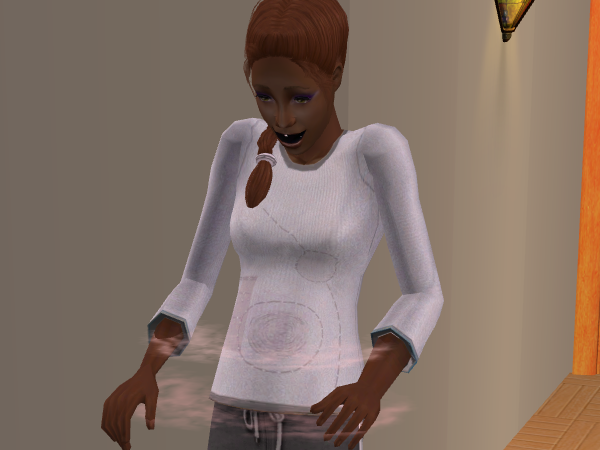 I want an angry book!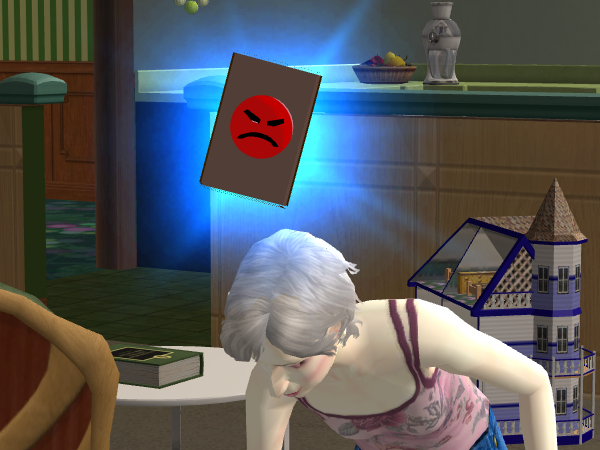 So, this won't go over well.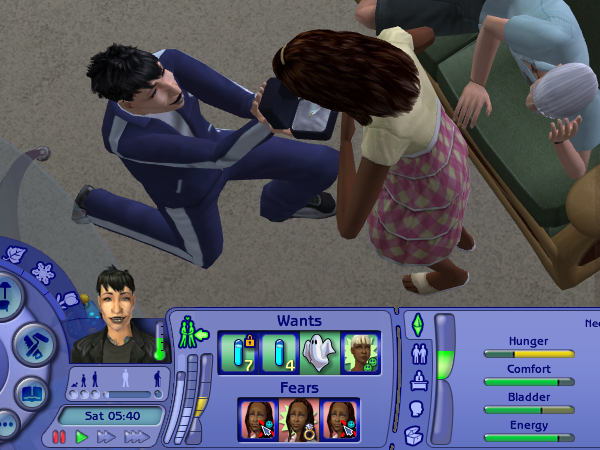 Or this.



Or this. Let's face it, male Romance sims suck for legacies.



Meet Lid, a boy with a blended skintone (but on the darker end) and Carmen's eyes and hair.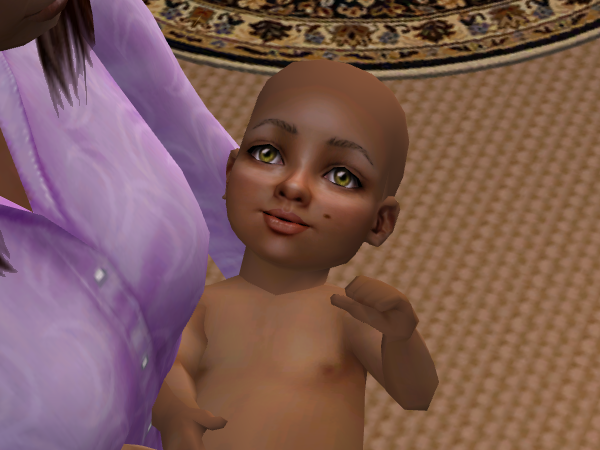 Please get abducted, I'll even take a male heir from you if you can give me an ugly buttbaby.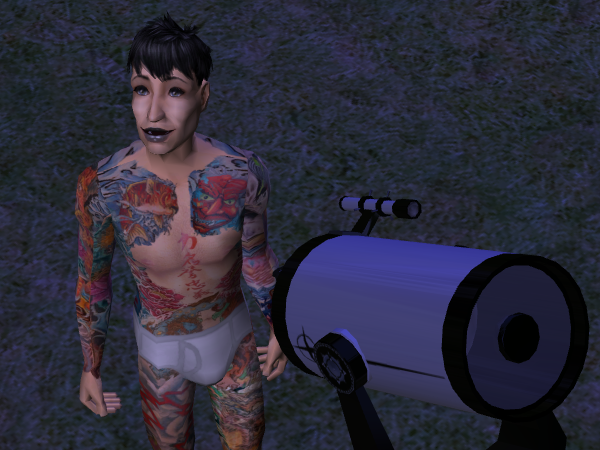 The ugly, the whole ugly, and nothin' but the ugly
FAMILY TREE HERE!
Would you like a Henderson? Get them here!