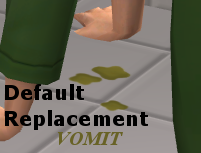 Oh yes, this is default replacement puke. If you don't like the blue puke offered by EA, or the bright green version at MTS2, then maybe you would prefer this, my
realistic
sim puke.
Here is Victor, the wonderful generation 3 spouse of my
Henderson Uglacy
, puking up some rotten lemonade sold to him by his grandson (no name, because it's a spoiler at the moment!)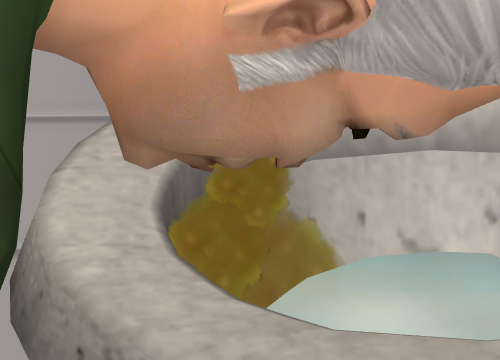 Fucking gross, huh?
[EDIT]
Sighting
:
Ophelia Nigmos
, by
strange_tomato
Submitted to MTS2 on Oct 30 at 18.39.
ACCEPTED TO MTS2
Nov 1.