Last time, the generation 4 heir, MultiPurpose, did manage to get abducted by my Multi-PT hack, which thrills me.



Mr Butlertron burns most of the food he tries to make. Also, THE MICROWAVE SPINS THE FOOD :O :O



Multi made his own food. I don't blame him. ♥ Alien maternity wear.



I'm 99% sure that Multi has no concept of Death. Victor's friend from work, on the other hand...He's probably crying with joy that the CEO died because he's next in line (how could he not be, if he comes home with the boss?).



OH YES I LOVE NEW PETS :D :D



One white, two black. The white one is Chubbles, and the black ones are Stinky and Boo.



POW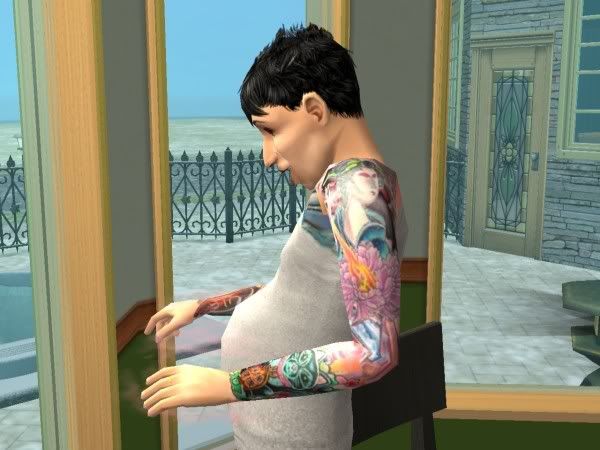 Oh, good job, Butlertron...when are you going to gain some cooking skill?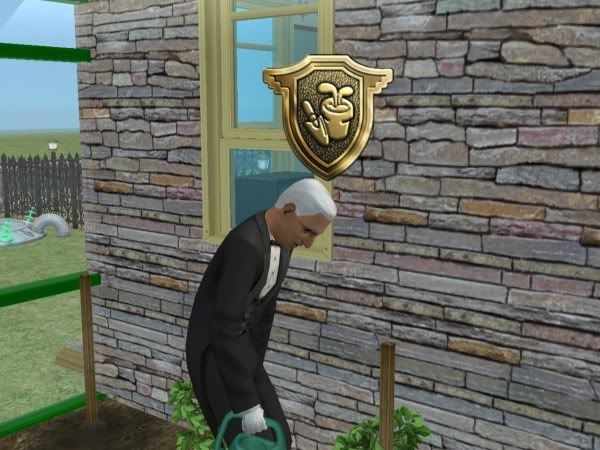 This picture is because...there are puppies?



Oh, Lid, you'll have to be really ugly to upstage what I think is in your father's...womb?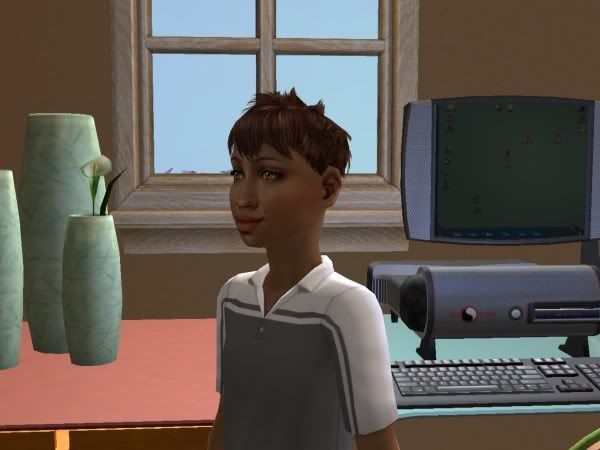 Not too shabby.



OMG LAWL QUACK QUACK



OOH LET'S GET THIS GUY IN!!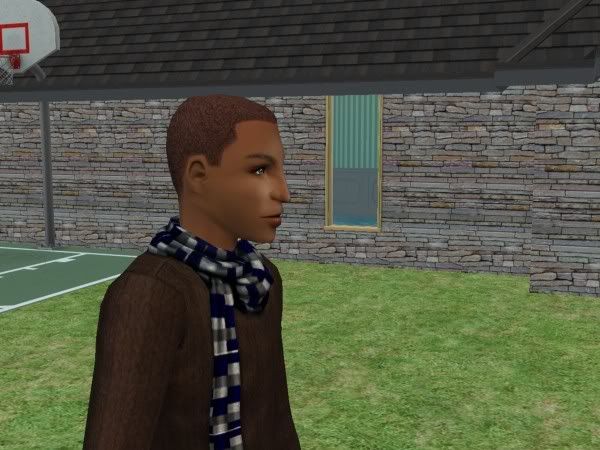 EEEEEEE WHO'S EXCITED? My second-ever legacy alien :D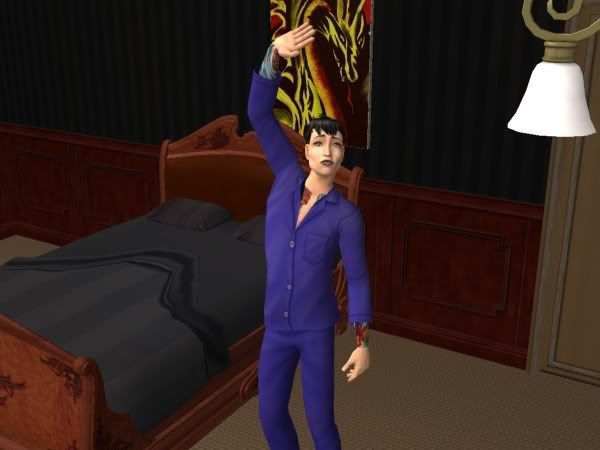 >:)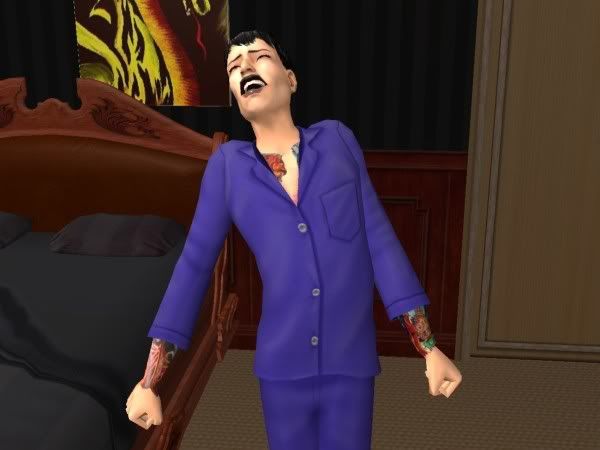 Oooh, cute. It's a boy, Nasal Cavity, and if that's brown hair, then his PT father is CAULIFLOWER FACE.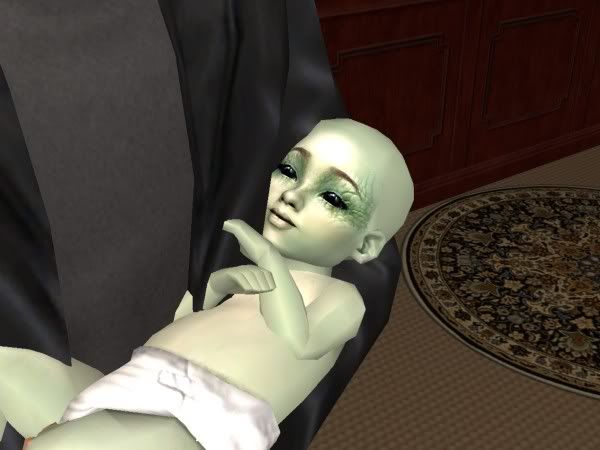 Here's something new from FT: Carmen is giving Lid hobby tips. If I was painting and my mom came up and started telling me what to do, I'd throw paint at her :/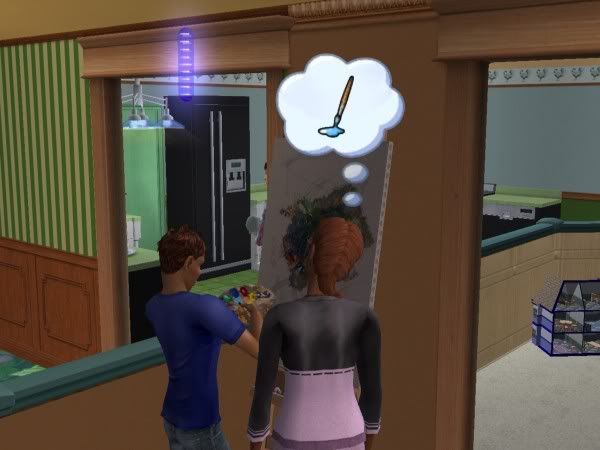 WAHAHA YESSSSSS (I'm really excited about this alien)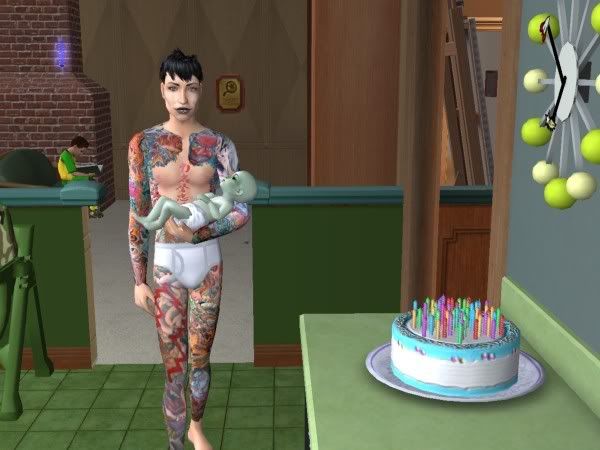 SUSPENSE (and cute)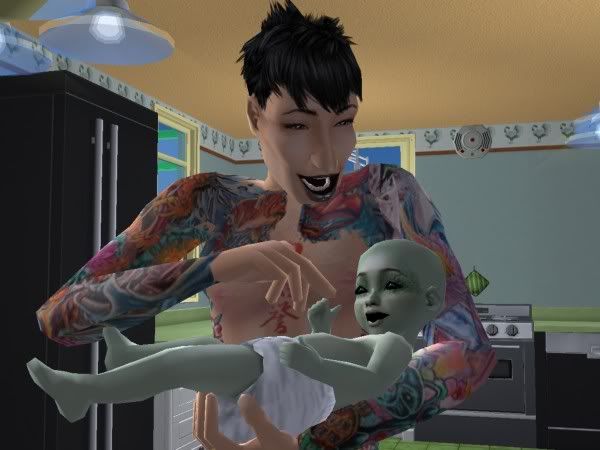 Shall we spin this around and have a look?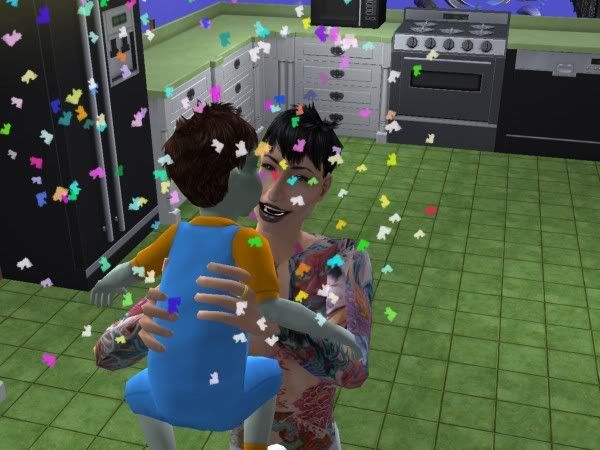 OMFG WUT



Er....ok, TEENY tiny chin HOLY CRAP BROWS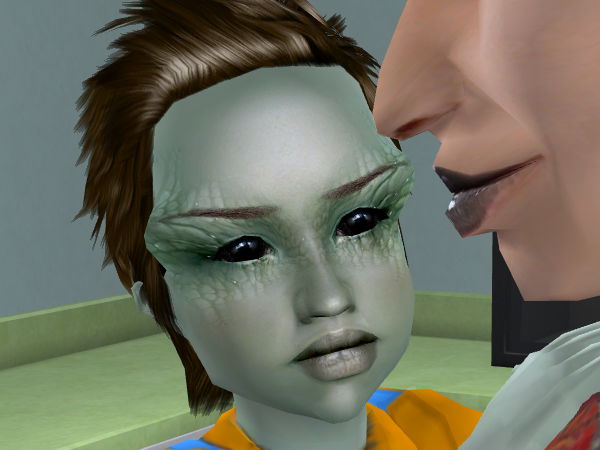 HAHAHAHAHAHAHAHAHAHAHA MULTI'S PROFILE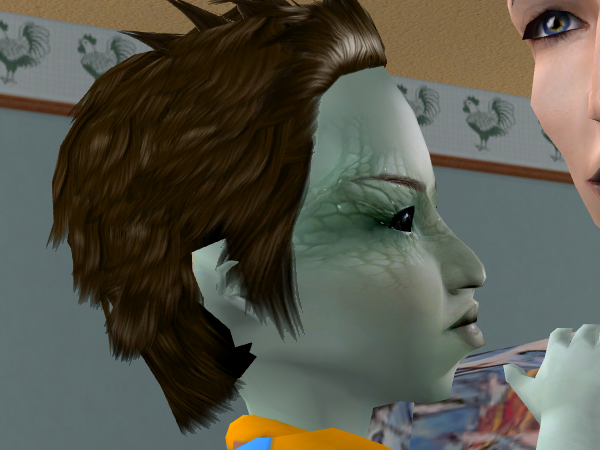 It was Pencil's birthday, too...but I don't think he even has a CHANCE at heir now.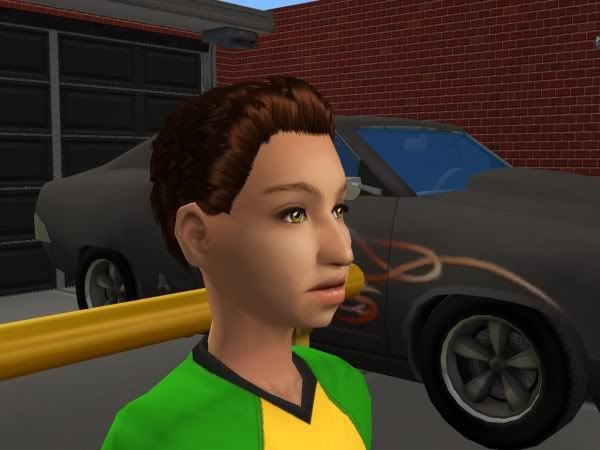 Hmph, father-clone.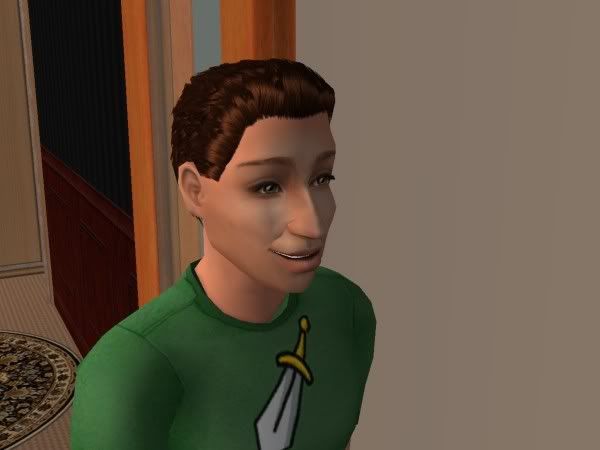 HAHAHAHAHAH I LOVE UGLACIES SO MUCH



Doggy birthdays!
Stinky



Boo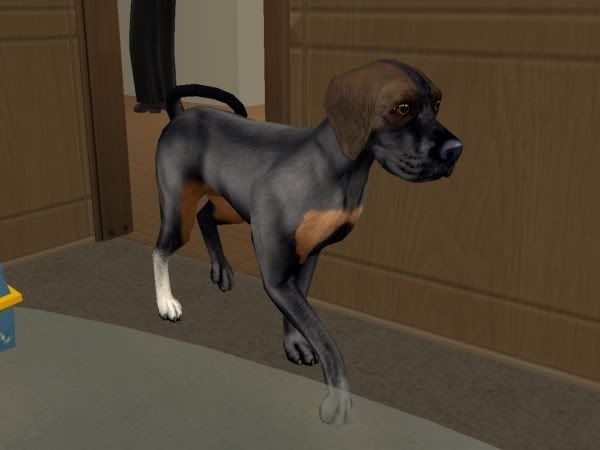 And Chubbles. Obviously, Chubbles is the superior canine and will continue the doggy line.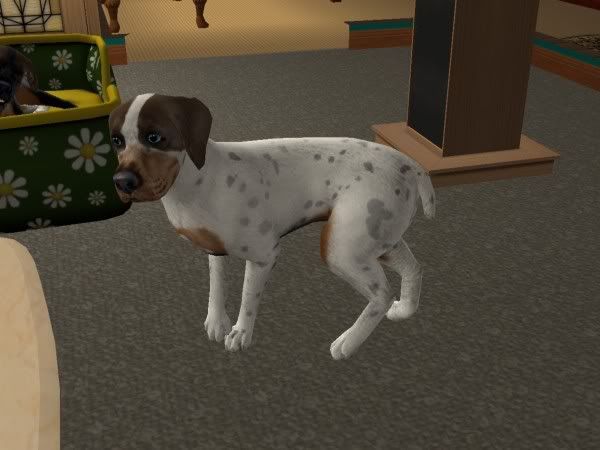 Um, since when do townies walk down the other side of the street? HEY TOWNIE! YEAH, YOU! IS THERE TOO MUCH UGLY ON THAT SIDE?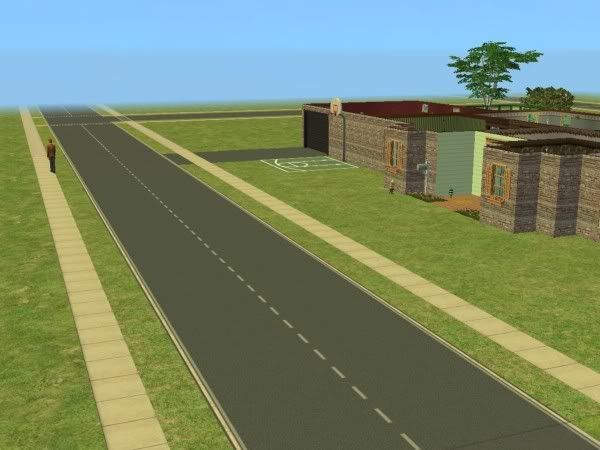 LOL Classy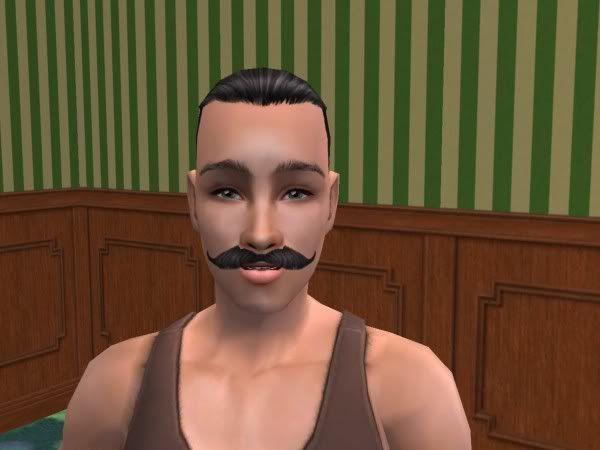 I sold the other dogs :D §1 700 each :D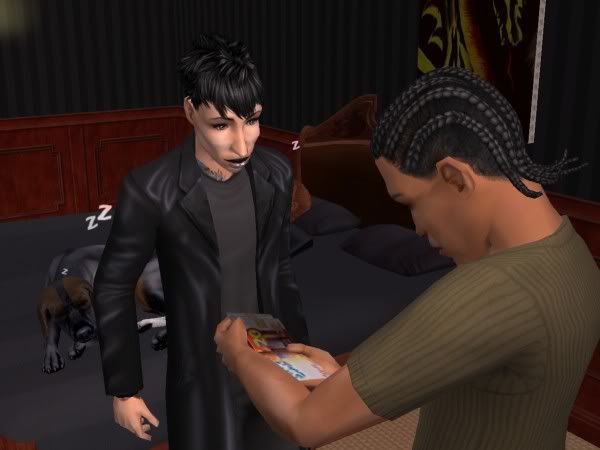 Is there really anything more pathetic-looking than this?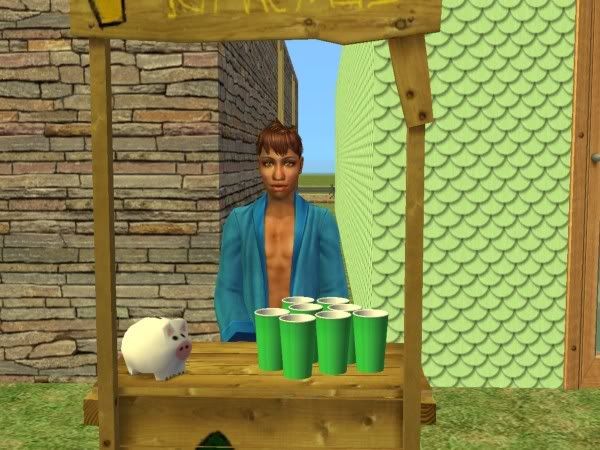 LOL YES THERE IS



Headmaster, please feel free to come by and sex up the next female heir, pls.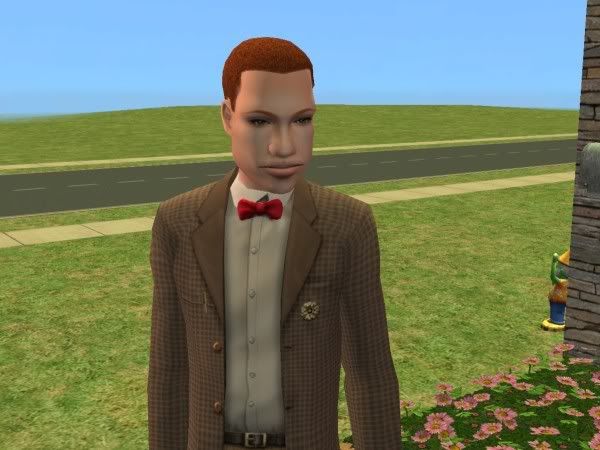 While the headmaster was over, our striking heir grew up badly. Oops, at least he looks awesome, right?



Despite Carmen's wacky getup (or maybe because of it), they didn't get in. Pro tip: Headmasters don't like leftover omelettes.



Yay, Multi got a good review AND BEST FUCKING STORE IN TOWN award.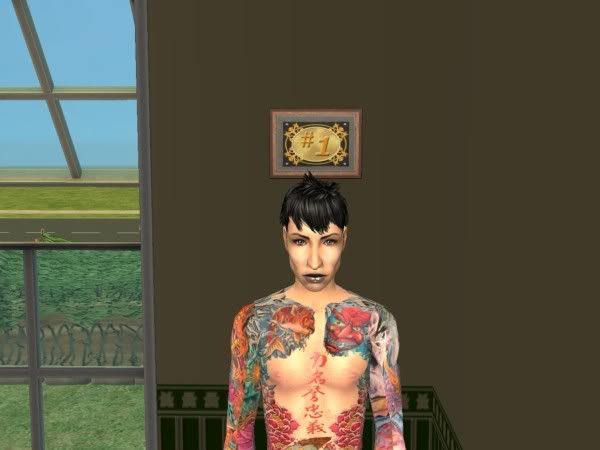 Hi there *blush* Oh, hey Bottom, looking to by a cock rug?



Bottom: O__O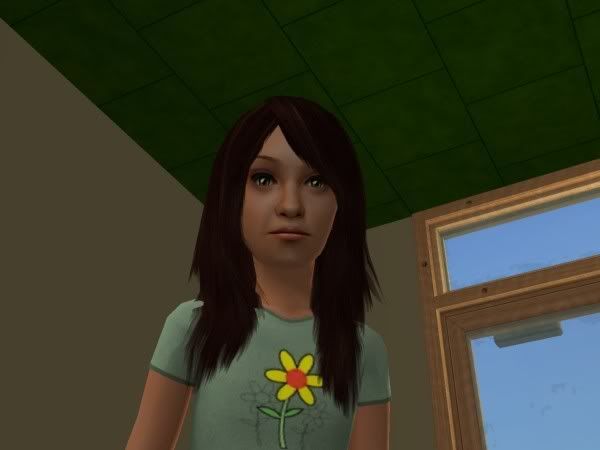 And...she bought the rug. Well, that's just NONSENSE. Children purchasing things, INDEED.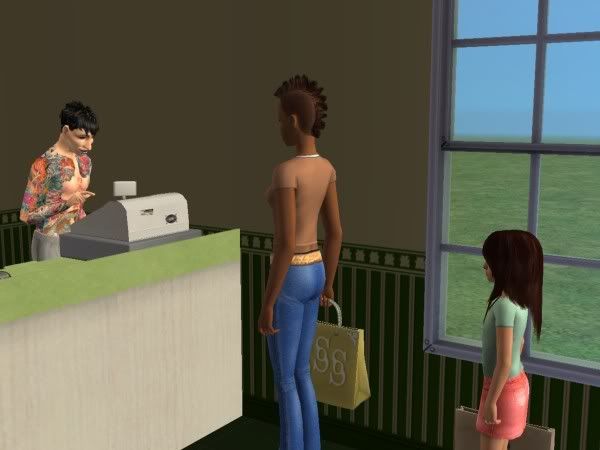 Someone in the store offered Multi a job; he took it, but I can't run the store for long without him, so he quit shortly after.



Lid grew up into a fine man.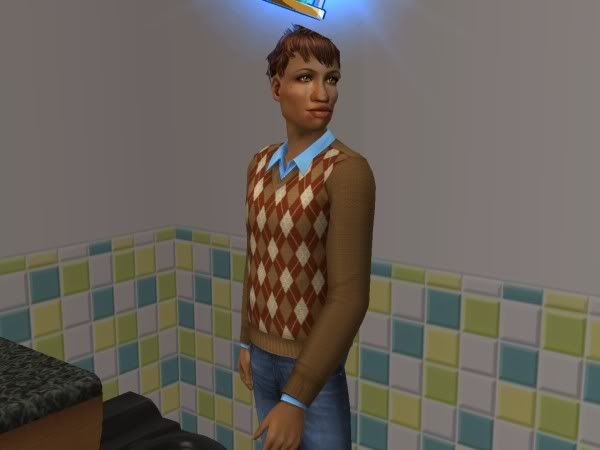 LOL A VERY FINE MAN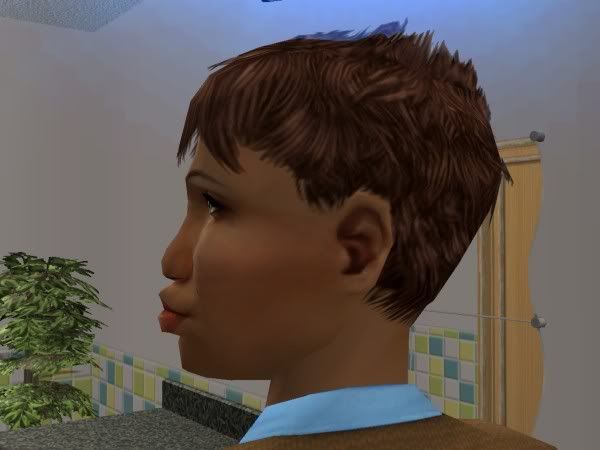 WOW cheekbone O_O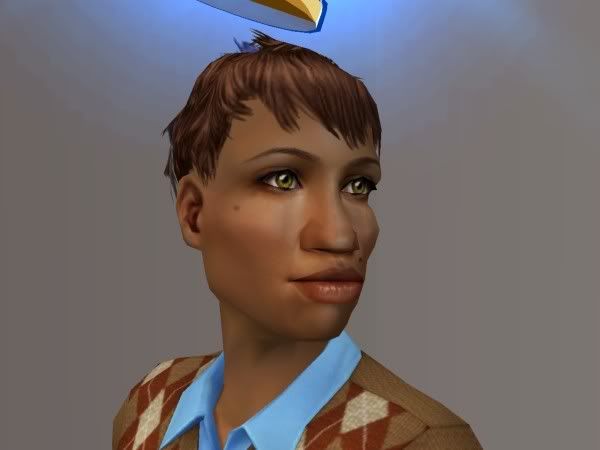 Multi: This eggplant...is mouthwatering. You will love it. *dazzle*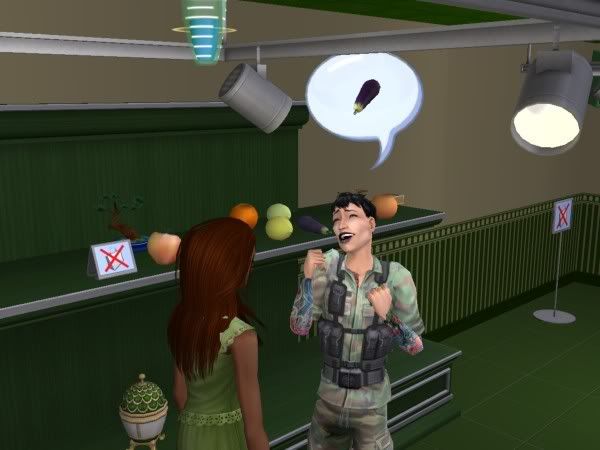 Multi: No, seriously, we have these mouthwatering eggplants in the store. Come with me.



Look how pretty she is :(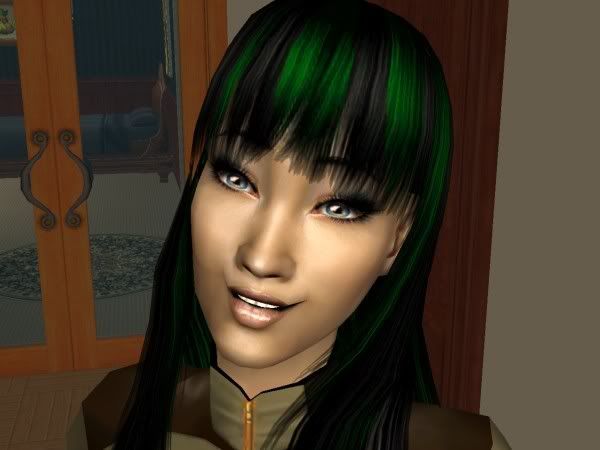 Nasal's birthday!



~confetti~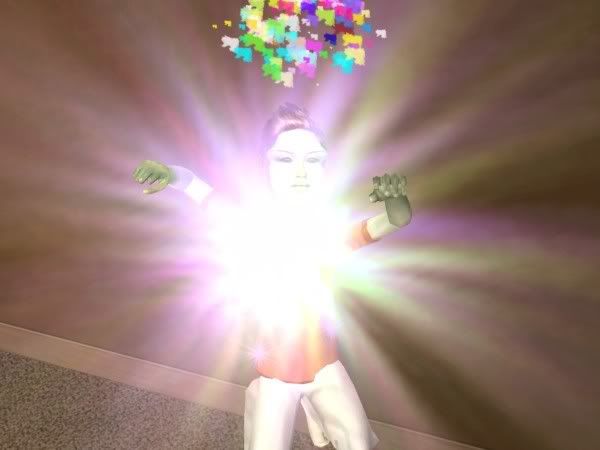 He's his father, but with HOLY EYEBROWS.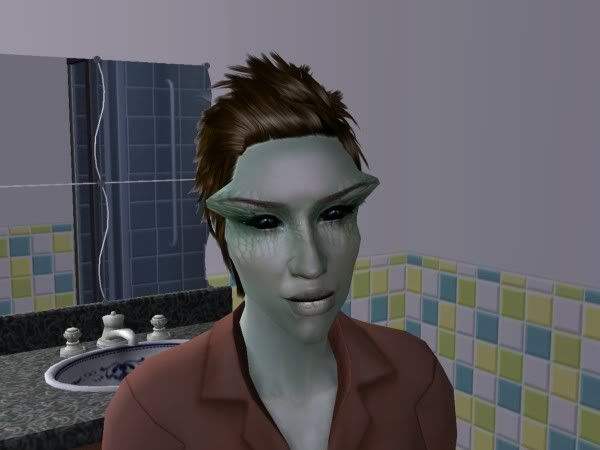 WOW AND A HOLY CHIN. I'm so glad Multi got abducted.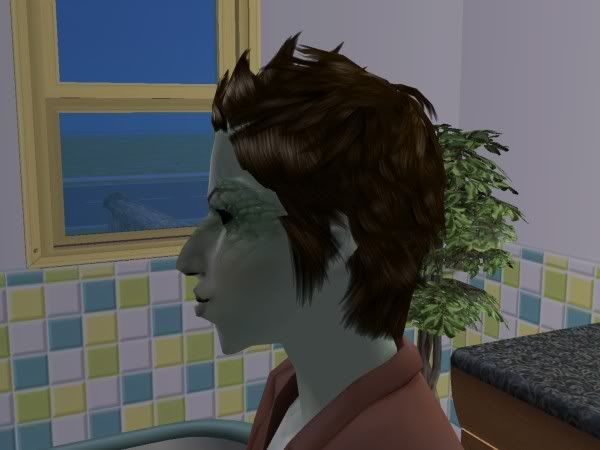 This is the star that made their business level 8. Besides practising with the flower shop that came with OFB, I've never played a home business, so this is exciting.



Well, well, well, look who stopped by. It's
skittlebox, coming to peruse the goods at Hendershot. I think MultiPurpose wants a piece...or, you know, he's restocking.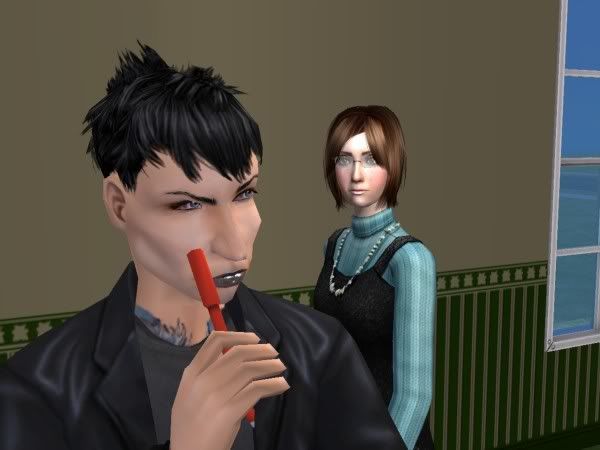 She bought strawberries. Multi had to ~dazzle~ her into them, and that was all she took. CHEAPSKATE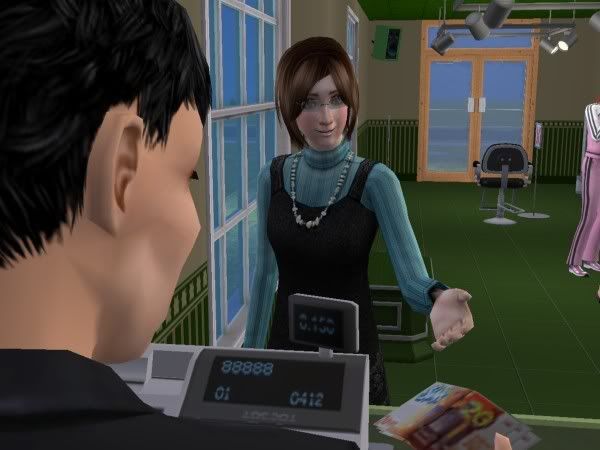 Pencil sucks at the cash register; they all do. I can get a sim a gold sales badge in under two days, but those register badges take FOREVER, and this is a busy store now.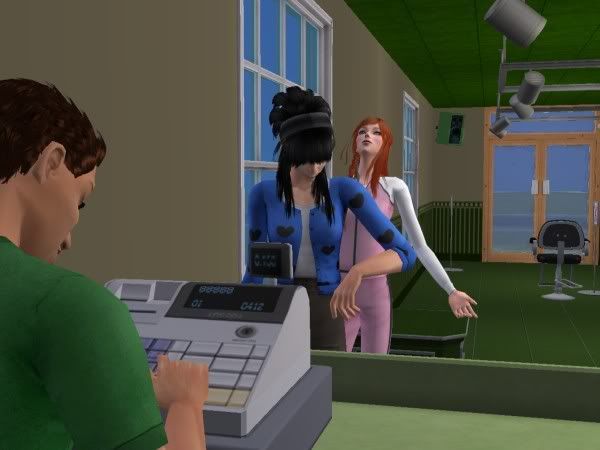 And, well, that's it! I'm running out of truly ugly townies to marry in. I may have to sacrifice a generation to an attractive spouse.



The ugly, the whole ugly, and nothin' but the ugly
FAMILY TREE HERE!
Would you like a Henderson? Get them here!