SORRY NO PICTURE




Last time, the two spares grew up, too many sexy townies existed, children were born, and robots were assholes.



You may wonder what this picture is for. Well, I missed the HUGE ASPIRATION BONUS Carmen just got for becoming a Hall of Famer, so I took this one instead.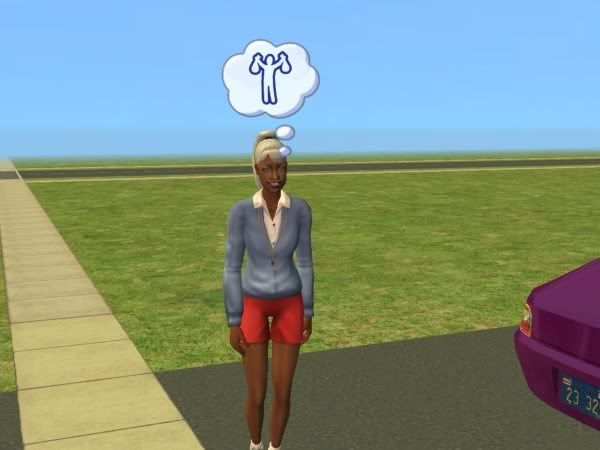 You go, girl. Now go sew some quilts.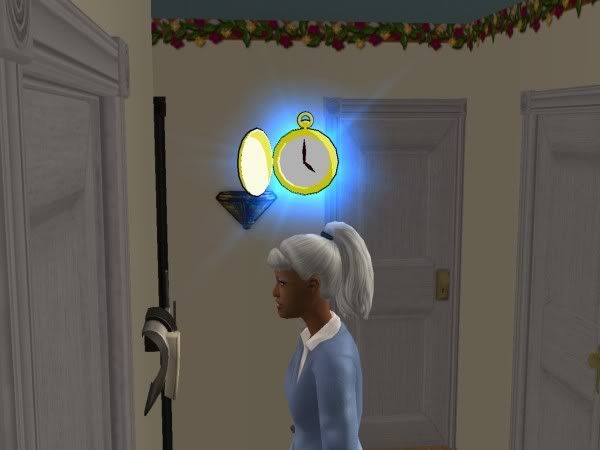 Oh, Chris, I forgot you were pregnant. Continue.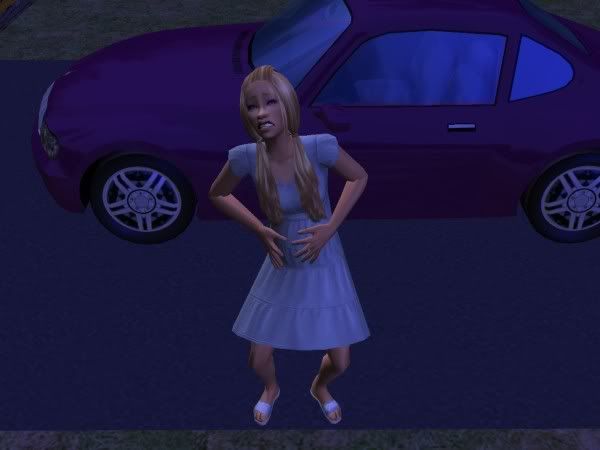 Hmmm, a wonderful introduction to the world. This is a brown-haired, grey-eyed girl named Tetramino (that's what Tetris pieces are called). Thank you
mirablu for the name suggestion, since my list is getting low.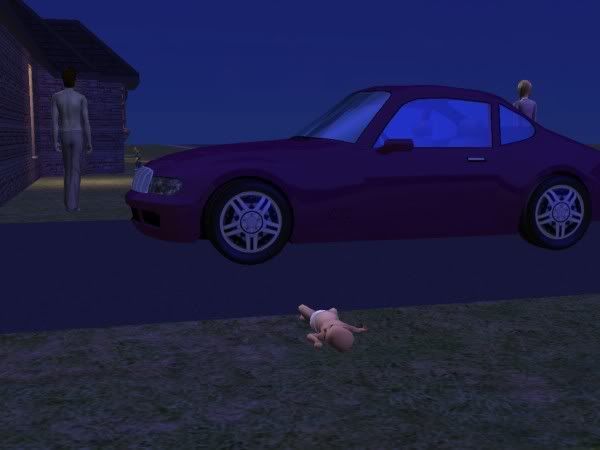 Ah, here she is. I think she has her Grampa Multi-Purpose's tattoo skin, but it's difficult to tell.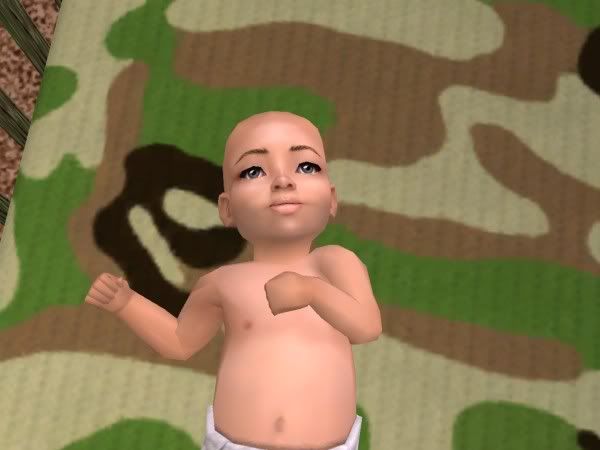 Speaking of Grampa...he's trying to give birth by implementing cetrifugal force.



Birthday time already, my little Keyboard?



OH HAHAHAHAHA He's funny-looking. Hopefully his sister can upstage him, because I want a female heir.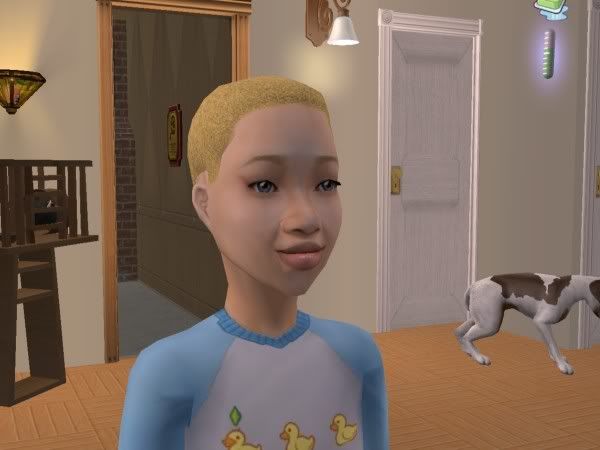 Nasal: lalalala, just repainting Dad's car to a more agreeable colour.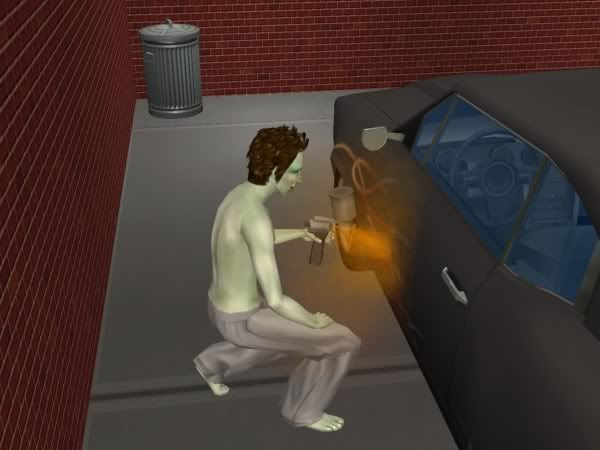 Nasal, you are about to become a big brother.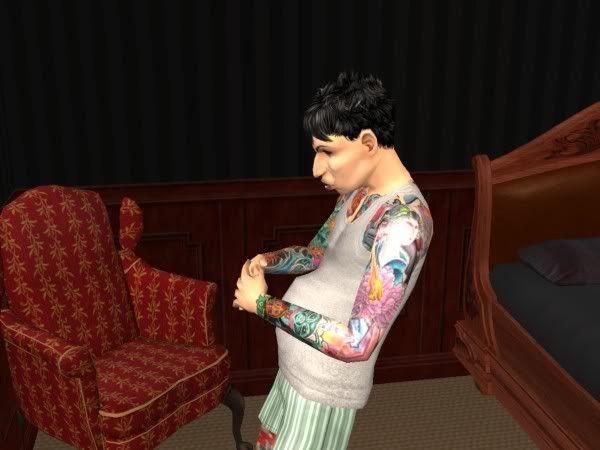 A sweet green pea of a girl. Curtain's the name.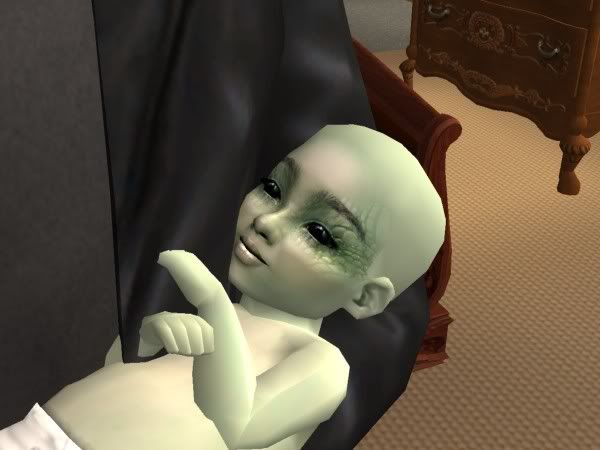 Nasal: Yes, much more agreeable.



Here's Castor, who has a cute bi-coloured head and will continue the doggy line.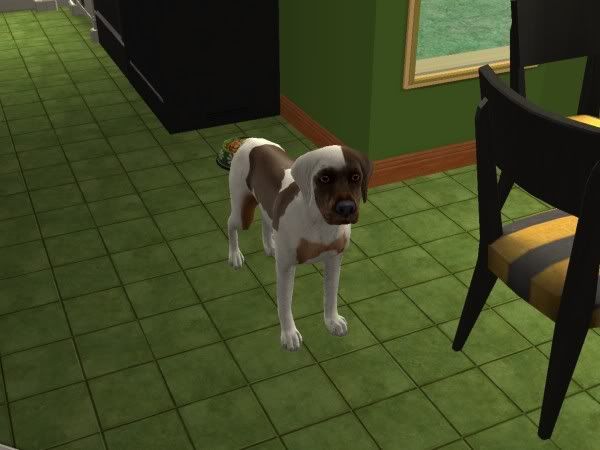 Hi there, Joe Cool.



Ooops, I missed Tetra's birthday. Butlertron, wtf r u doin in the family album?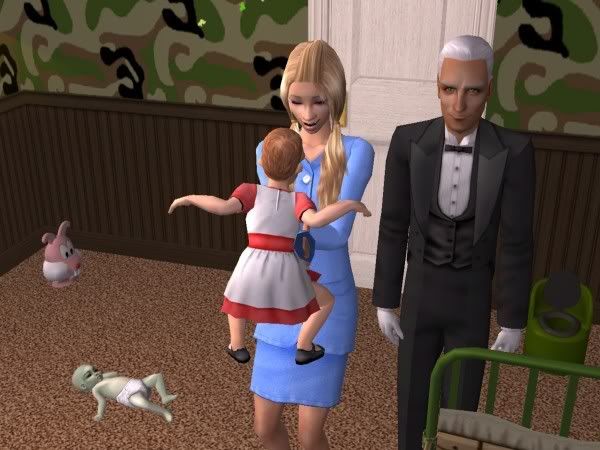 OH MY FUCK!



How many of you just thought "well, now, that girl looks vicious and should be heir"? I know I did.



BITCHFACE, YOU FUCKER!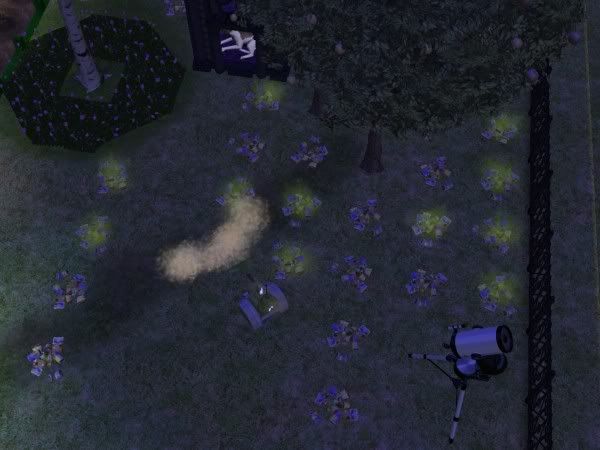 Oh hell naw. Should I spoil this by telling you whose grave and pile of ashes this is? I'll give you a hint: he was green, and had wild eyebrows. Yes, death by flies...a complete accident which I missed capturing due to not actually being tabbed into the game. lol, whoops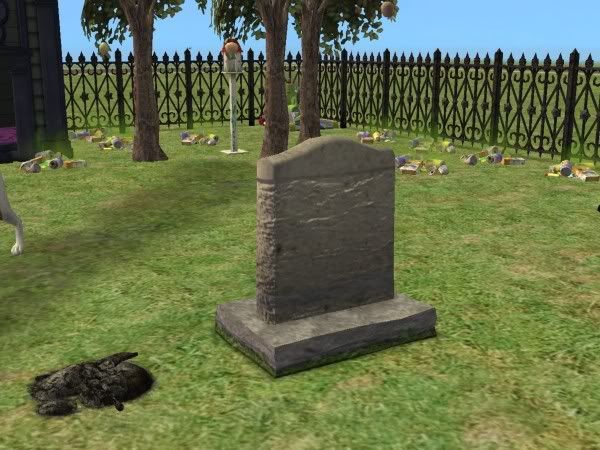 Curtain's birthday. She'll never get to meet her space-half-brother.



Let's turn her around properly, shall we?



I find her terrifying :| She WILL be going up for download when she grows up. I took a break after this picture; I was horrified and couldn't continue playing because I only wanted to bask in the glory of this toddler. DOWNLOAD MY MULTI-PT HACK IF YOU WOULD LIKE NIGHTMARES.



Well, now I seem to be having a slight glitch. Toddler shy dancing...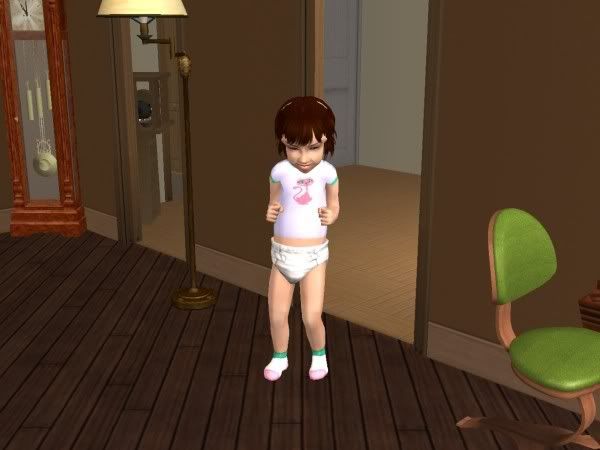 ...AIRBORNE



Yep, still doing it. And still cute.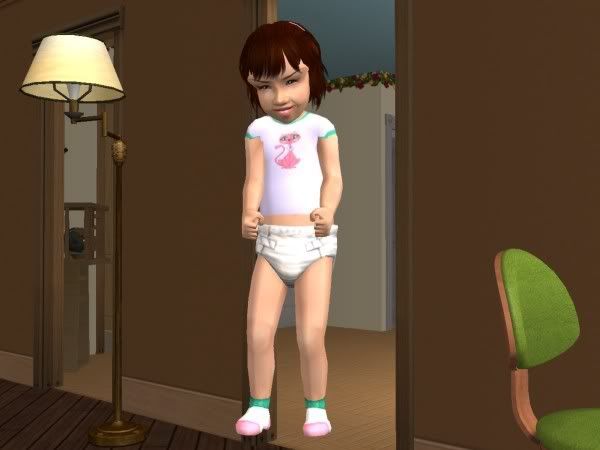 Kinda cute? I'm not sure.



Multi: Look! EGGPLANTS :D



Sure, of course, we could always use more townies.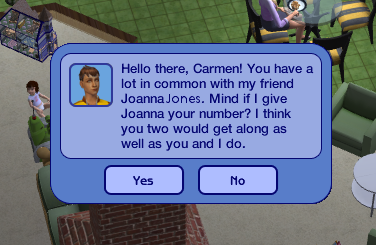 Oho, birthday.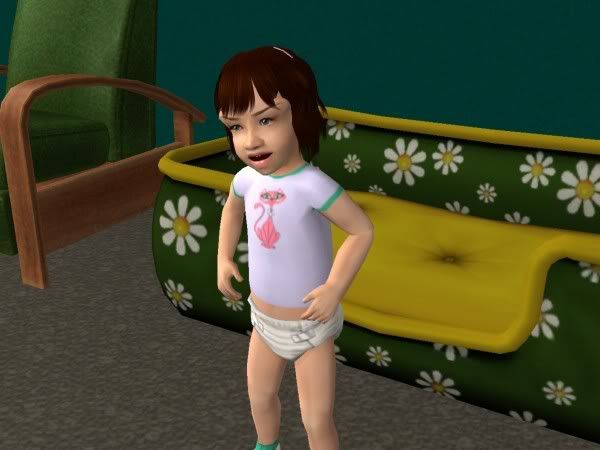 Um, ok?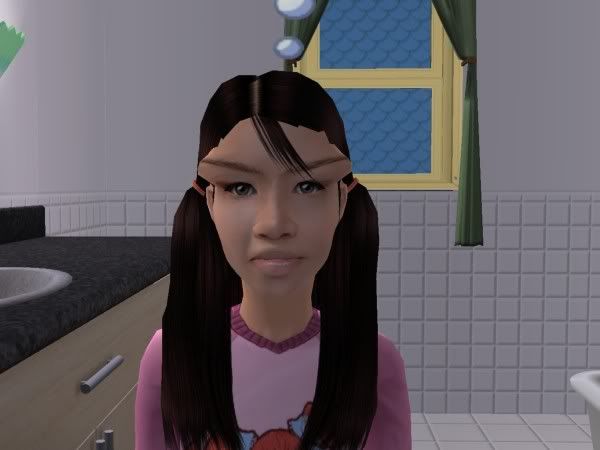 IS SHE CUTE?



Er, it was apparently close to Multi's birthday.



Not bad, old chap!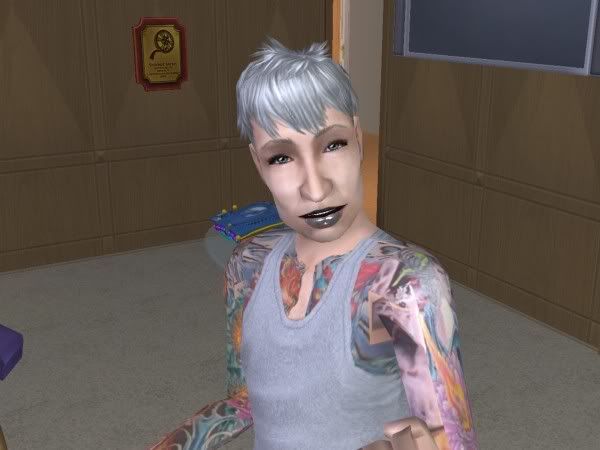 ...I take that back.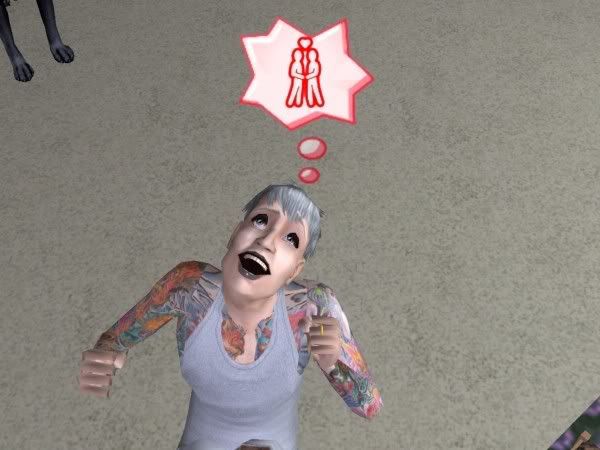 Grim: Toddler, eh? If you're unhappy, I could scythe you...I scythed your older brother when he was a wee one.



Soon enough, it was time again for Keyboard's birthday.



LOL ok then Chinzey McGee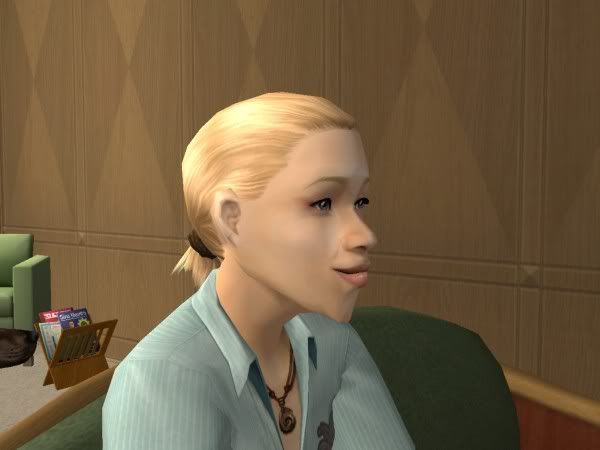 Curtain's birthday, too.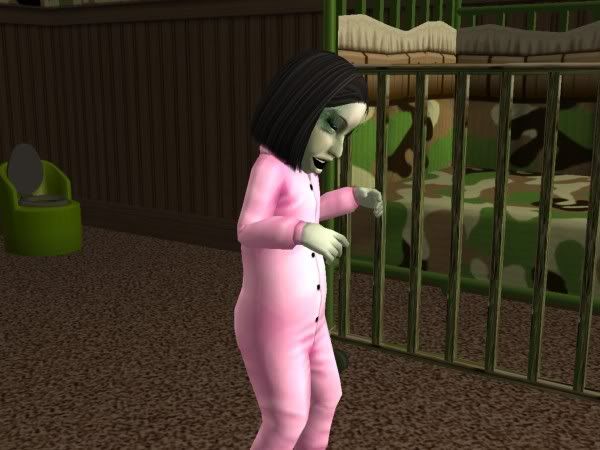 Hmm, kinda like her (human) father.



BUT OH LOL I COULD LOL FOR DAYS AT HER FRONT VIEW
It's really too bad she's so late coming for heir :(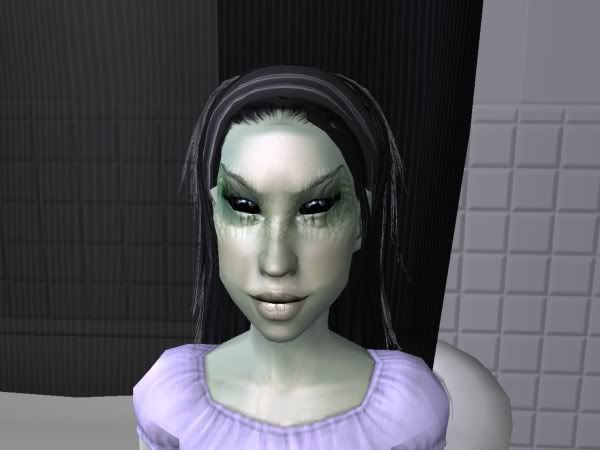 Someone smashed Carmen's urn...but I'm positive I deleted it.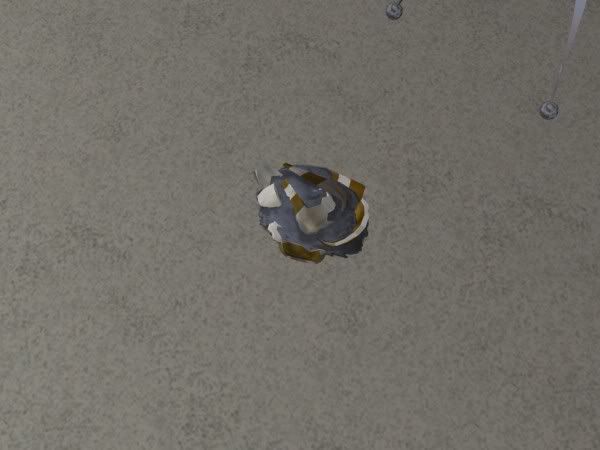 Curtain's BFFs with Butlertron. Well, not really. I'll have her marry him so the family can get a new, working, butler.



AREN'T THEY BEAUTIFUL?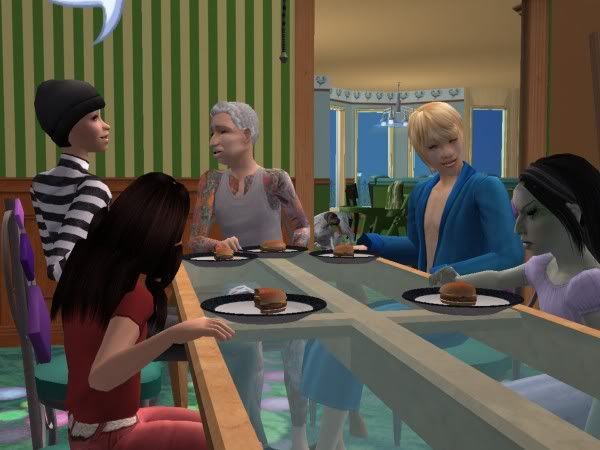 Especially this girl :D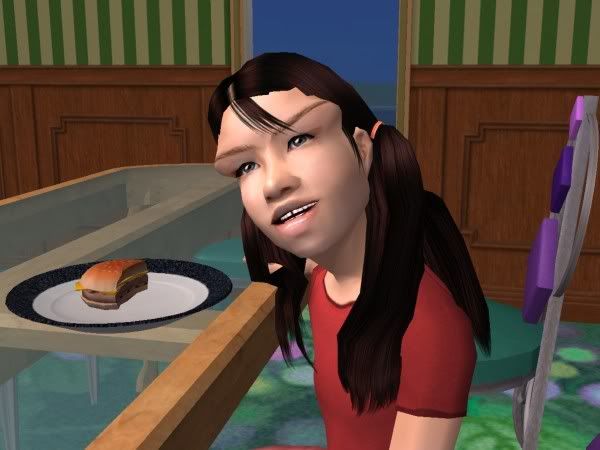 With Carmen and Nasal Cavity out of the way, Chris and MultiPurpose are free to indulge in each other.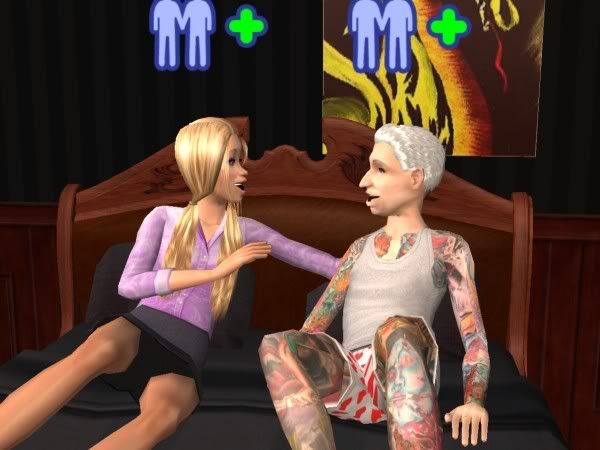 Er, hi, there.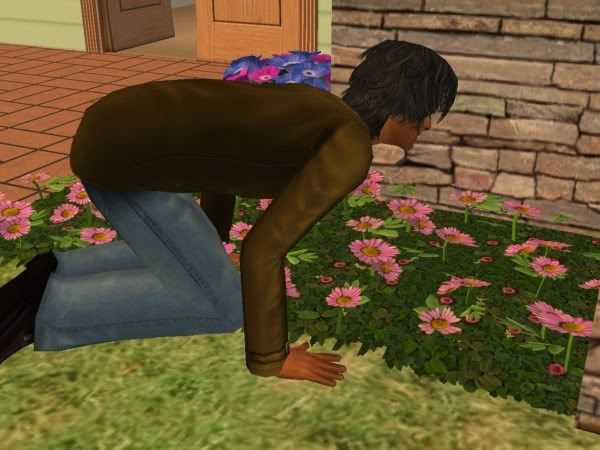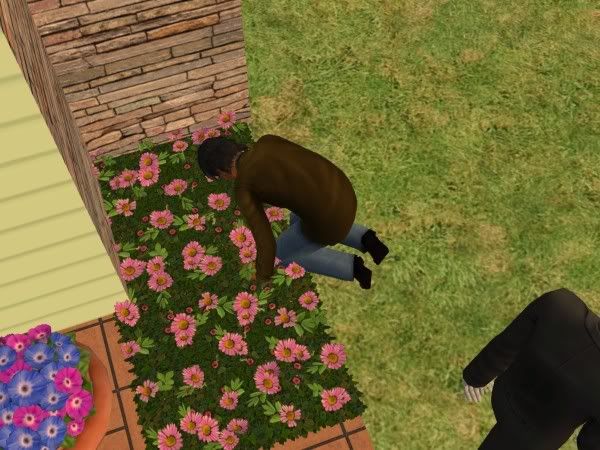 Buddy, if you keep that up, I'm going to start charging you admission :|





Sorry it's short and un-fun, but I wanted to get this one out before I move and lose internet for a week.



The ugly, the whole ugly, and nothin' but the ugly
FAMILY TREE HERE!
Would you like a Henderson? Get them here!