Here's um, a picture of Joe. I think to show off my new default eyes, but I really don't remember.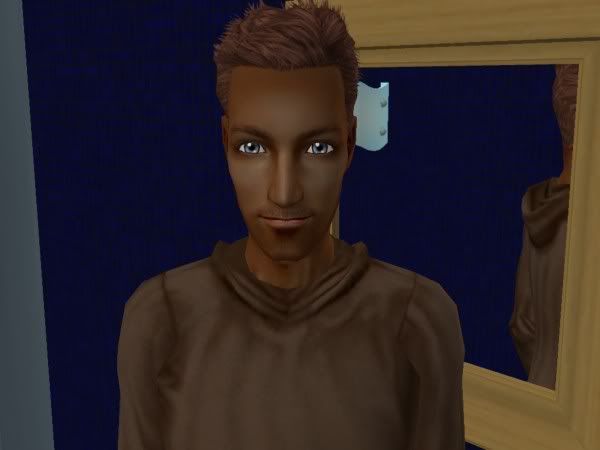 Here, yeah, back to legacy stuff.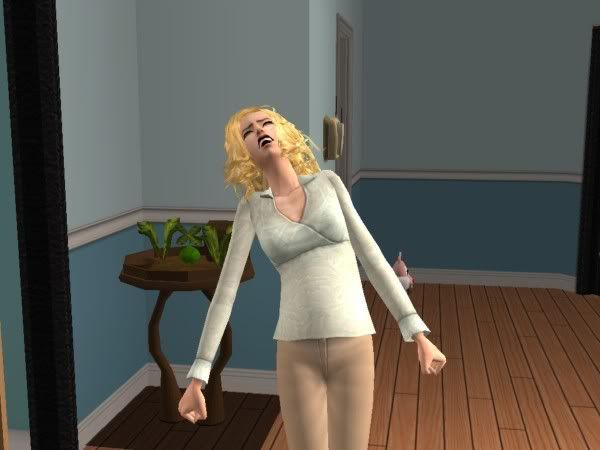 Meet Leo.
Paul and his pink jammies were showing off.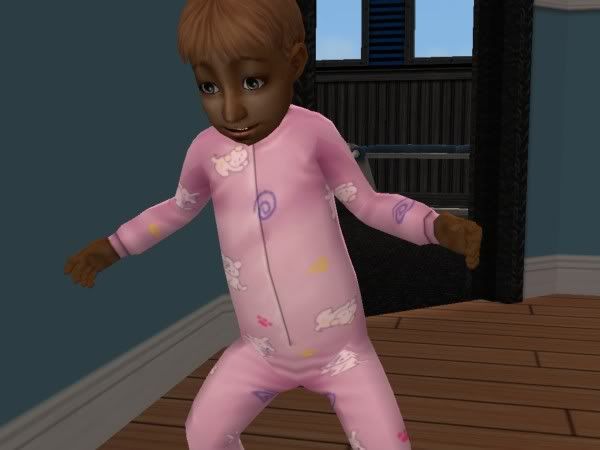 No, it was his birthday...and he grew into more pink pyjamas.
?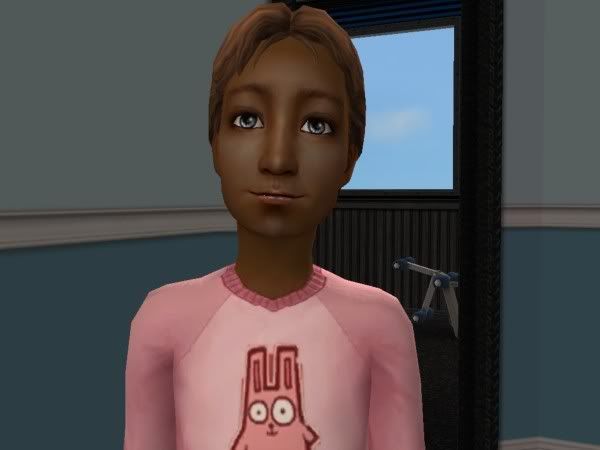 I think he might be gay. Maxis made Paul gay. And, yes, I'm only saying that because he's wearing pink and has effeminate hair.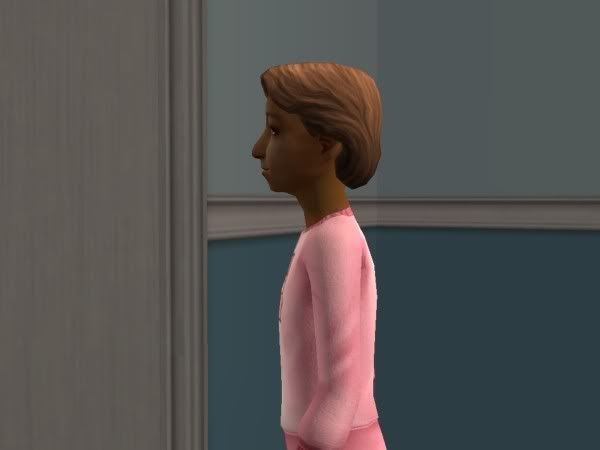 Ben has the right idea, but I don't like that he broke the sink :(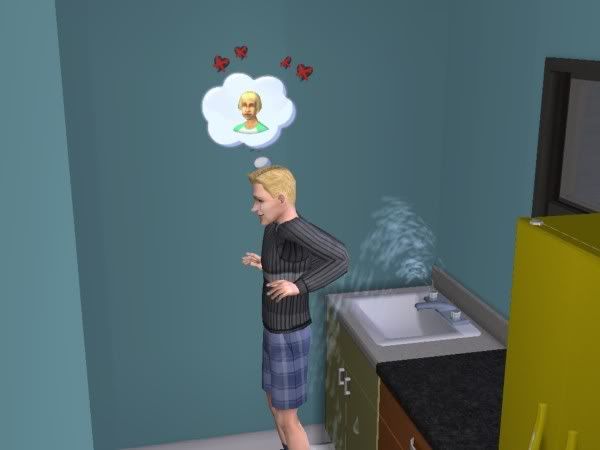 One nice point in evidence.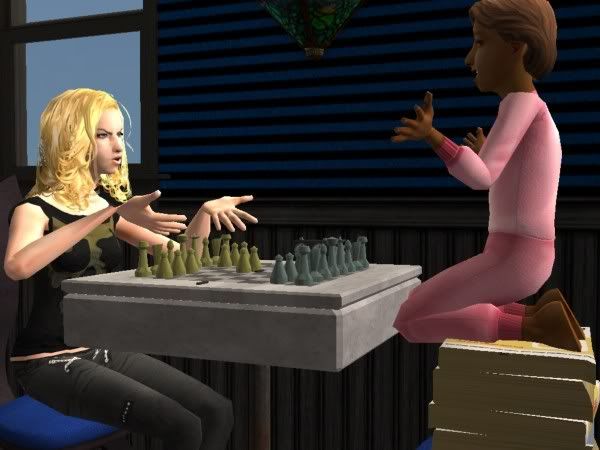 Who at Maxis thought that would make a good combination of colours or that any sports team should wear that at any time? It's just terrible.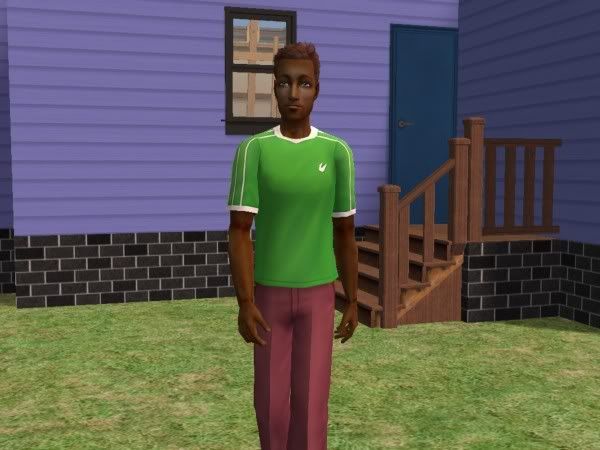 A friend and I made some Greek gods. Their pictures are posted in
allsims
. This is Artemis.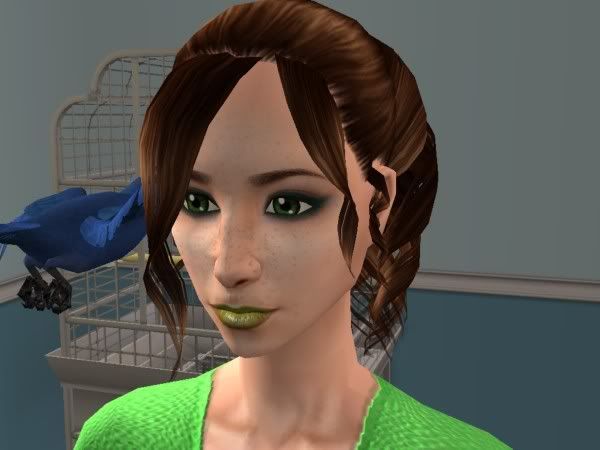 Meanwhile, in a faroff
land
corner of the lot, the maid rots in her own feces in a roped-off area.
Pedro died sometime. Why are the birds so hard to keep alive?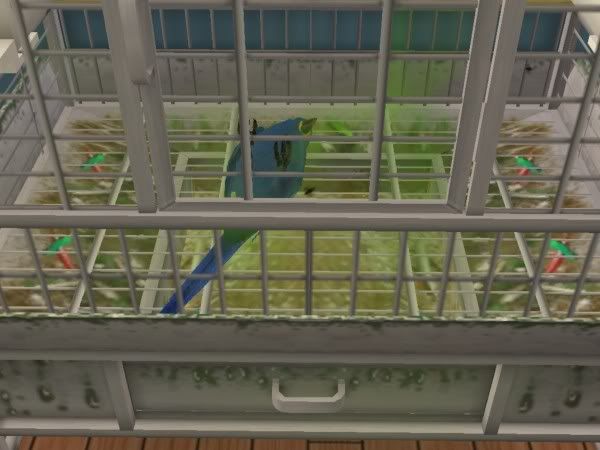 Someone else died, too. We won't mention any names.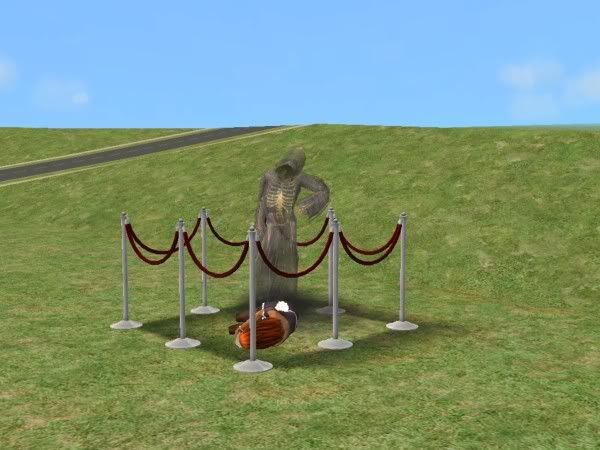 Robyn, prepping her son for gayness, and the new bird Horus.
Funny story: I wanted Robyn to call up the maid service, not realizing that they had already lined up another maid in the TOTALLY UNINTENTIONAL death of Lucy Hanby (who also had an effect on the Dynasts, but with the spares). Seeing that 'Maid' wasn't an option to call, I closed the box. A popup appeared: 'Congratulations, your request to adopt has been approved!'. Oops, clicked the checkmark.
So here's little Dorothy Carr. She'll probably grow into those looks.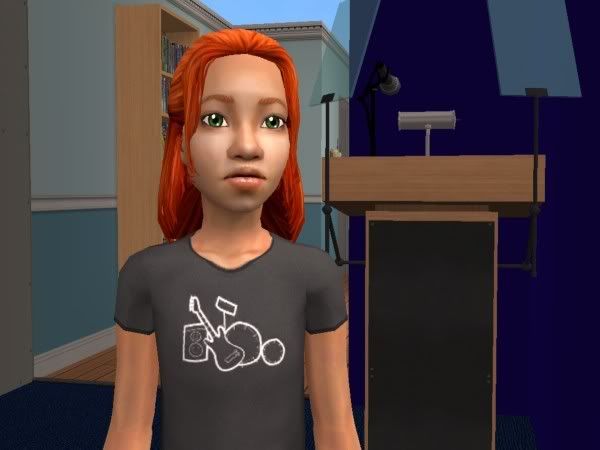 The new maid, though, was almost too good to be true: Family sim Kaylynn Langerak.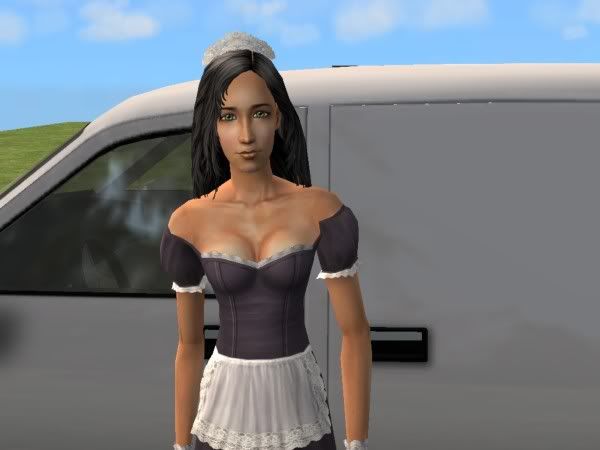 No words are necessary by now, I think.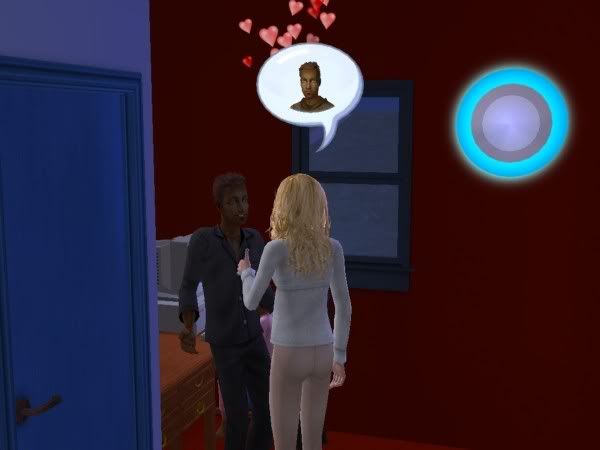 Robyn: So, guys, there's going to be another baby in the house.
Paul: Is that why you look like you're smuggling a beach ball? 'Cause you do, you know.
Robyn: ...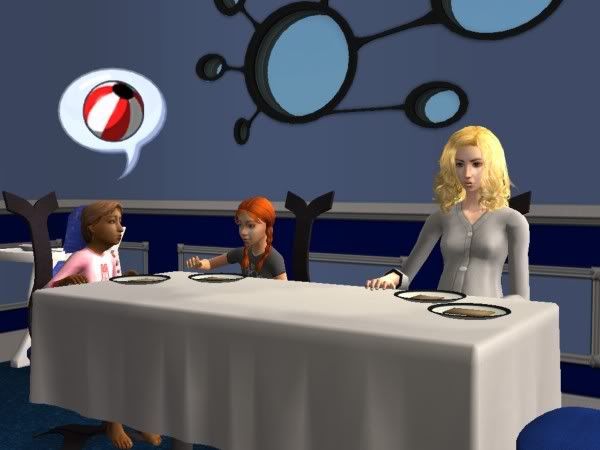 I had to make her interact with him to get his social up. I wish they'd made a baby social bunny for toddlers, that would have been funny.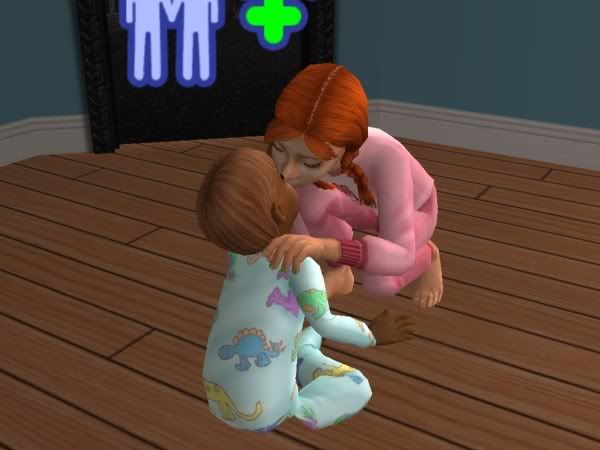 She finished the painting and gave birth...
to Marie! (all names are middle names of people I know)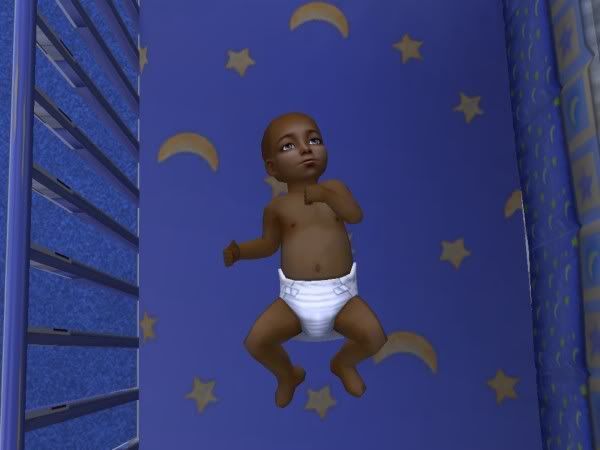 Introducing a series of pictures I thought were too funny not to include.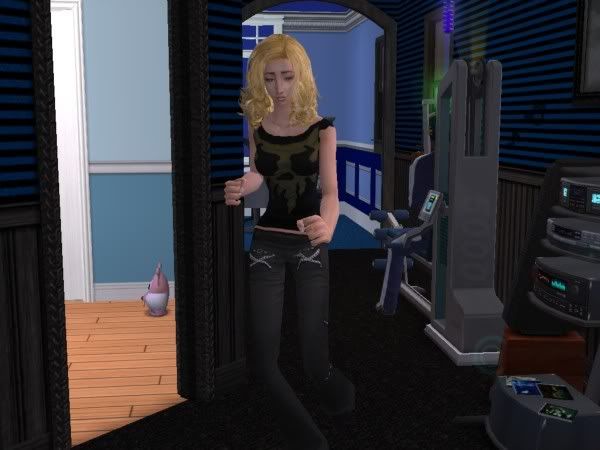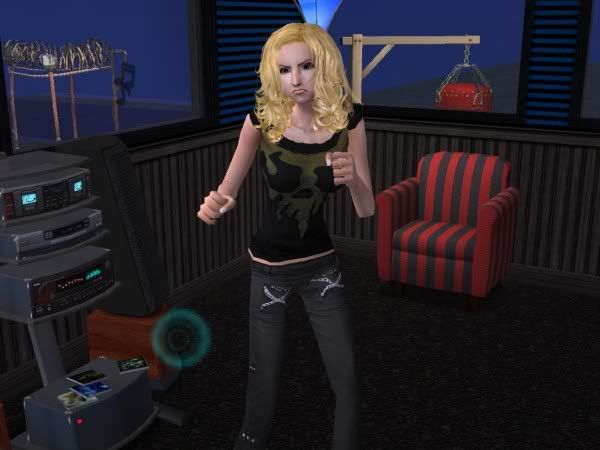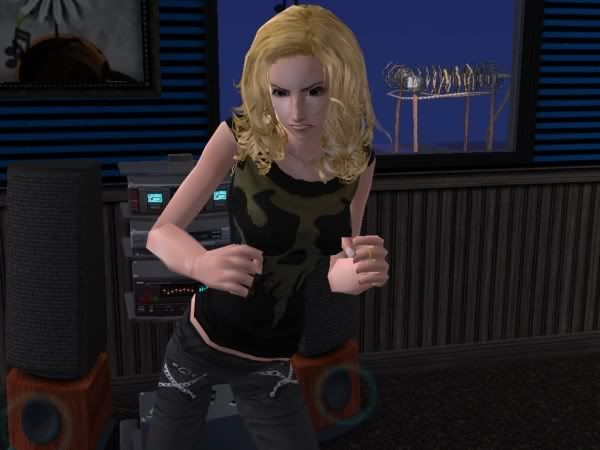 After Lucy's death and the subsequent selling of her grave, I thought, hey, why not kill off all the townies that I don't want in the legacy? Then, I can delete their graves and boolProp new townies! Brilliant, Robyn, brilliant.
Joe maxes out body skill, but not without effort.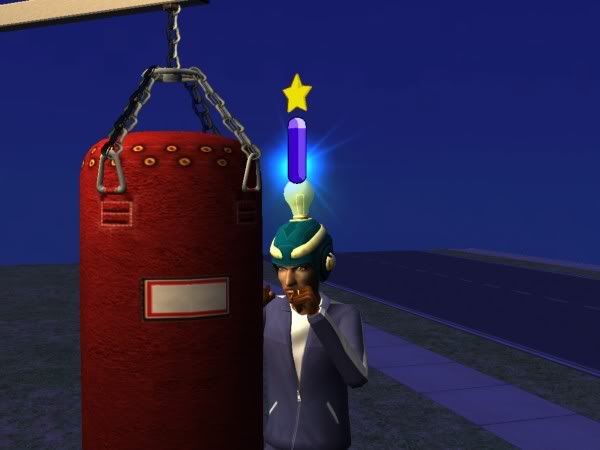 Horus died. I don't understand why it's so hard to keep the birds alive. I deleted the birdcage and all the kids promptly wanted a new one.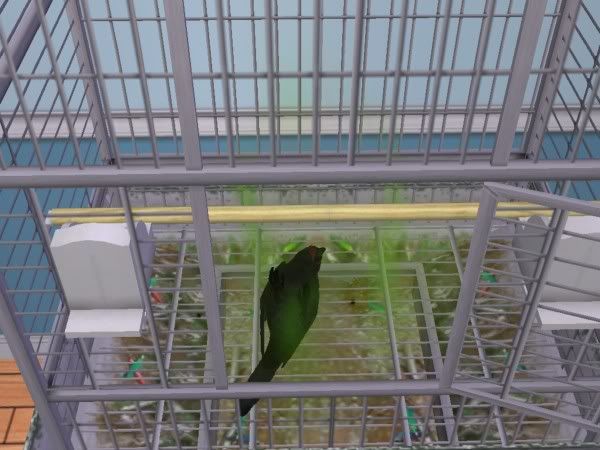 Three times a day I have opportunities to catch her congratulating him on being attractive. It's the only thing she congratulates him for.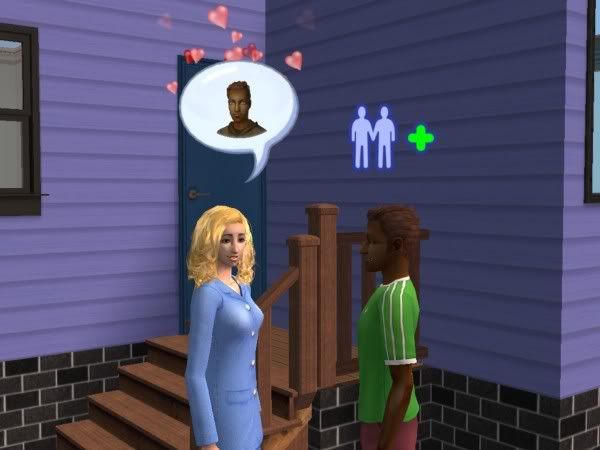 Leo's birthday came and I predicted him to look just like Paul.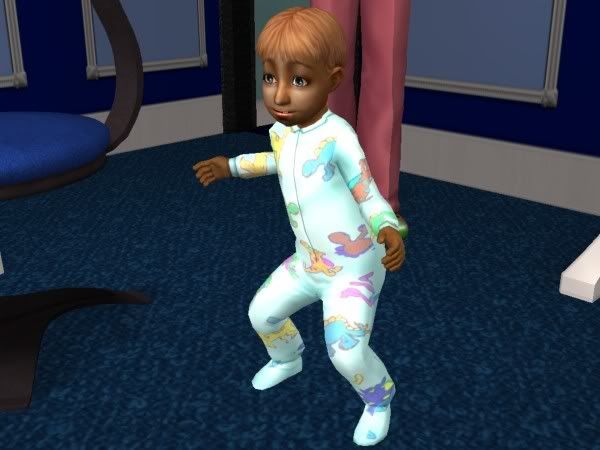 In case you can't tell, that's Leo on the left. They do have one slight difference: Paul has a stronger jawline, but only slightly.
Marie's birthday came and nothing I can tell you will prepare you for how she looks.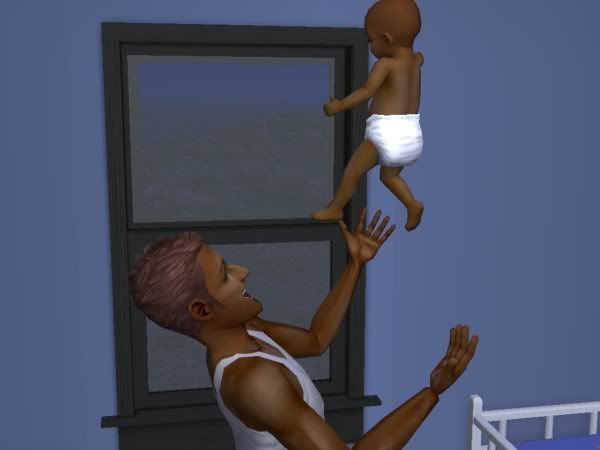 I'm not entirely sure what's going on with her face at all.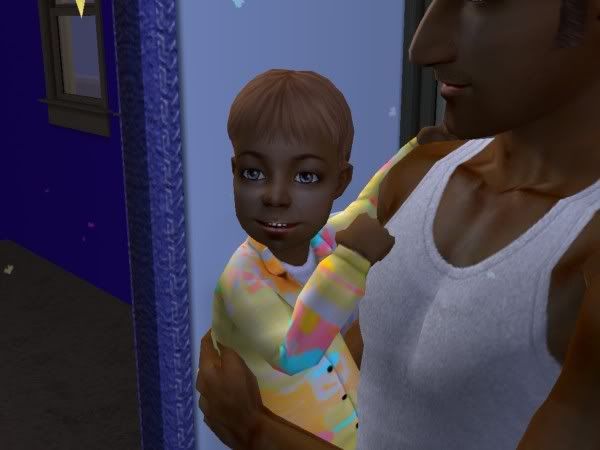 Since everyone wanted one, I got them a white puppy named Bellerophon.
Almost every single one of the large dog strays in the neighbourhood is black and wolf-like. The family's run into three of those dogs already, but no pack leaders.
Hygiene desperation is a very hilarious thing. Note ~PB SAFE~ photo.
:/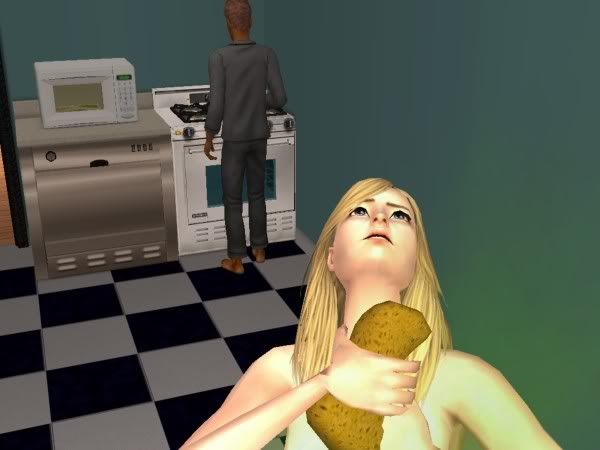 Robyn directly after developed a weird glitch where she ran everywhere. It lasted an entire day, through all sorts of activities.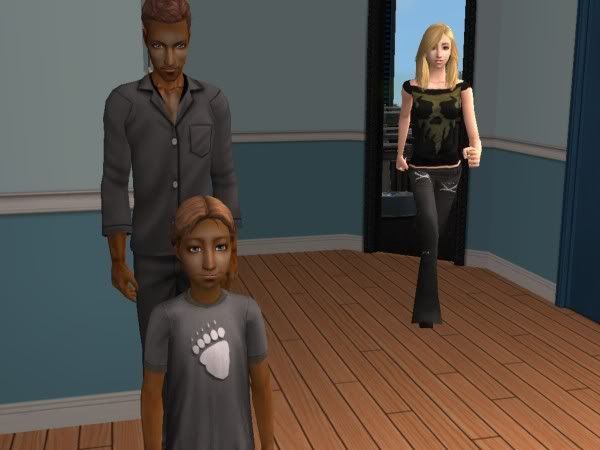 *sigh* I think she's just rubbing it in that she gets to nail Joe and I don't.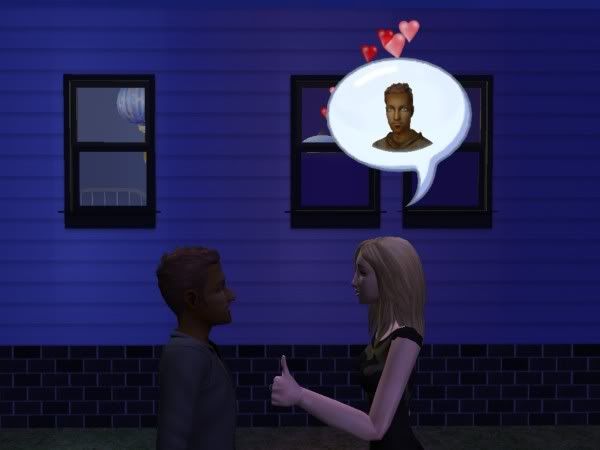 Dancing pregnant women would get strange looks from me, too, Paul.
Another one of the gods: Hera. So motherly-looking.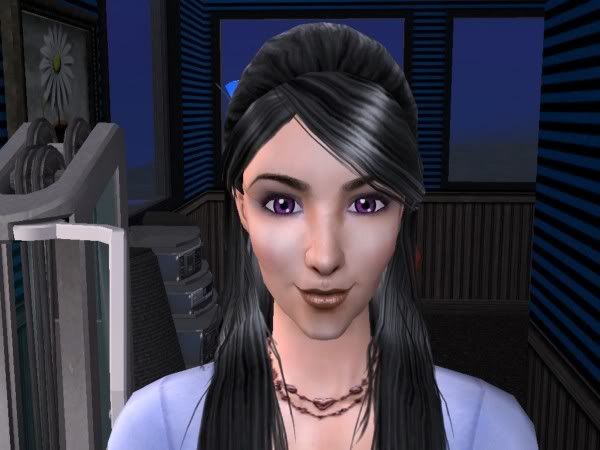 Paul was often the one to take care of Marie.
Often
.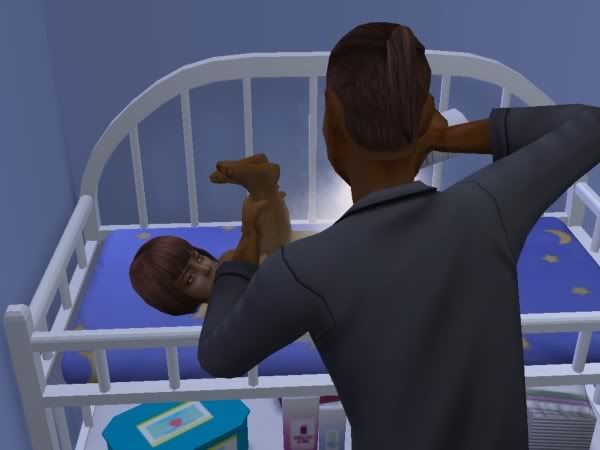 Paul was already on the phone when Joe sat down to write in his diary about his diary, but he was still appalled that Paul was in the same room.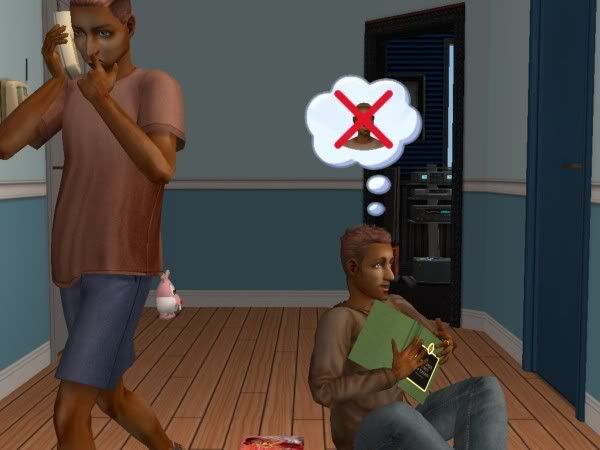 When 'Congratulate Paul' came up in her queue, I was genuinely curious to find out what for (given her track record of subjects). I have no idea what she's congratulating him for. Her having a baby? I'm so confused. She is the most confusing Family sim ever.
This is the last child, I swear. Notice Joe all 'hey adopted child, whatcha lookin at?'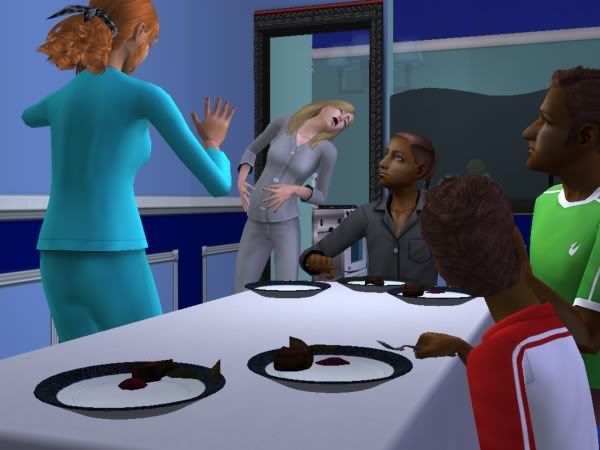 Disregard Robyn's awkward kinked-up arms and have a look at Elaine.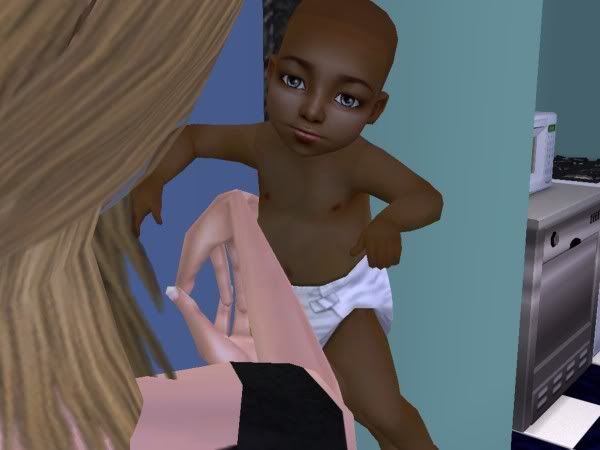 Robyn finally congratulates Joe for a different accomplishment. Twice in a row.
Bellerophon grew up and I'm not exactly happy with the result.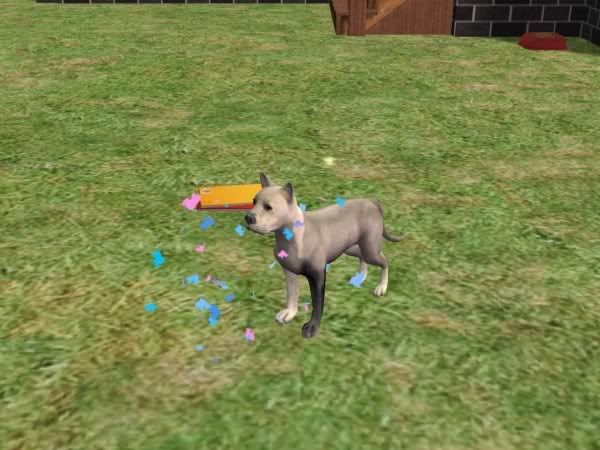 He played with a neighbourhood stray named Wicked. Wicked.
The first generation portraits were finally complete.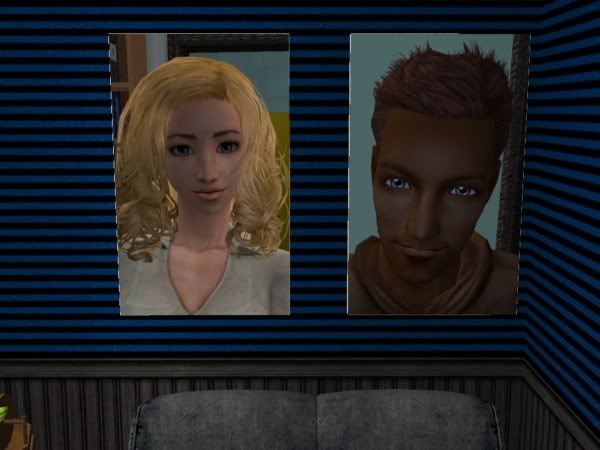 I had the 'your pet is pregnant' glitch upon trying to move Whimsy here in. My first use of the tombstone of L&D made it happen.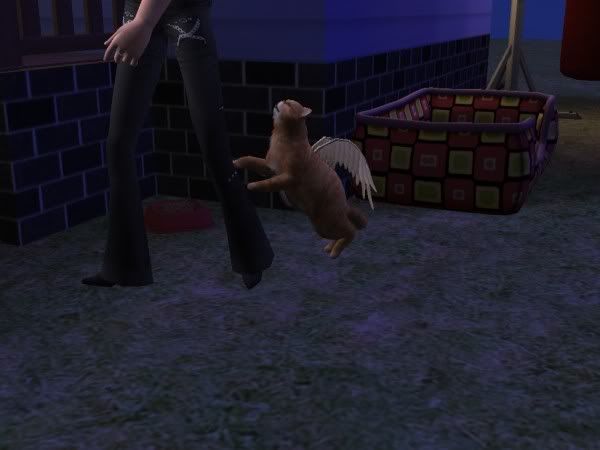 Marie grew up. Her lower face is a little awkward and she got Joe's mouth, but I'm sure she'll turn out just fine.
This is Ares, of the new batch of Greek Gods that also includes Hephaestus, Persephone, and Hades.
For your own personal safety, don't dance with your parents.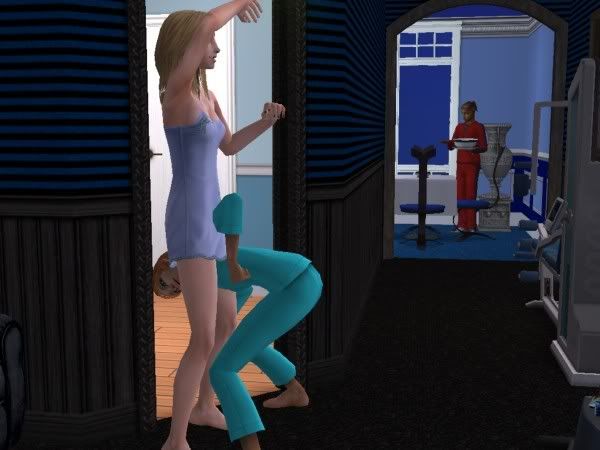 Do you realize how much of this I put up with? This is what I get for thinking Joe is cute: my selfsim congratulates him for it constantly.
CONSTANTLY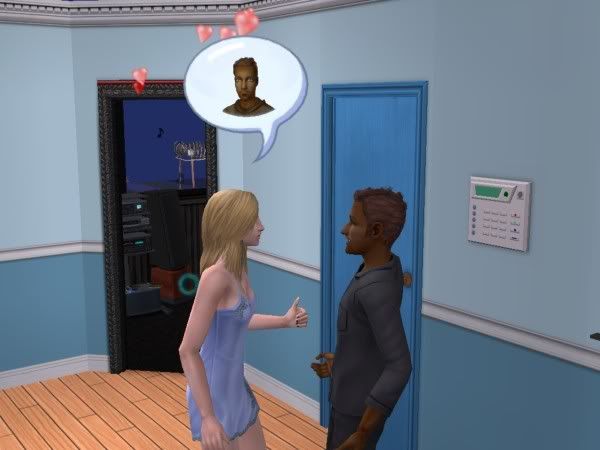 I see anger problems in little Marie's future.
Nannies need to groove, apparently. She's a good nanny, so she'll stay on...for now.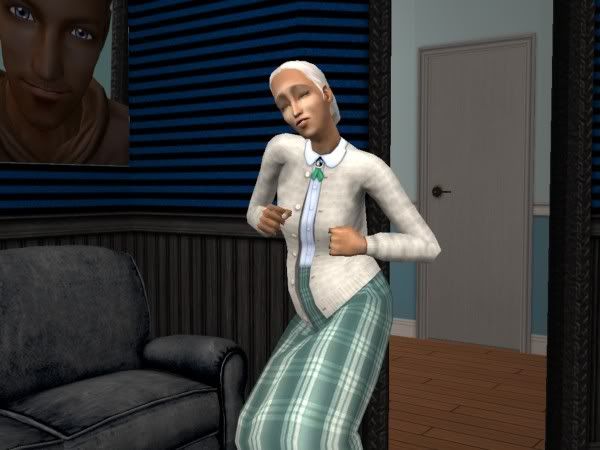 Until next time...
Current Mood:

tired