Last time, we had some ugly little girls, didn't we?

Only one is eligible for heir, though, and she's a shoo-in with that brow ridge.



Curtain's birthday. (don't get lost, we're going to move fast for the first few minutes)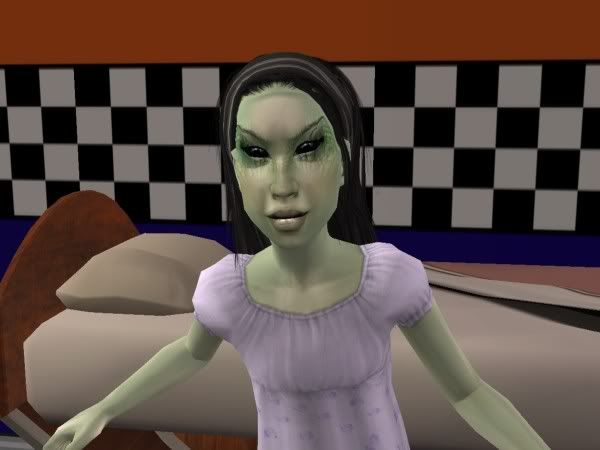 Hmm, ok, she's awkward.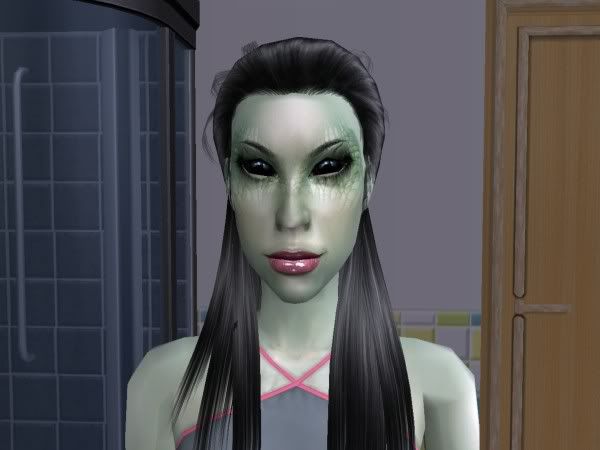 OK WOW she is UGLY!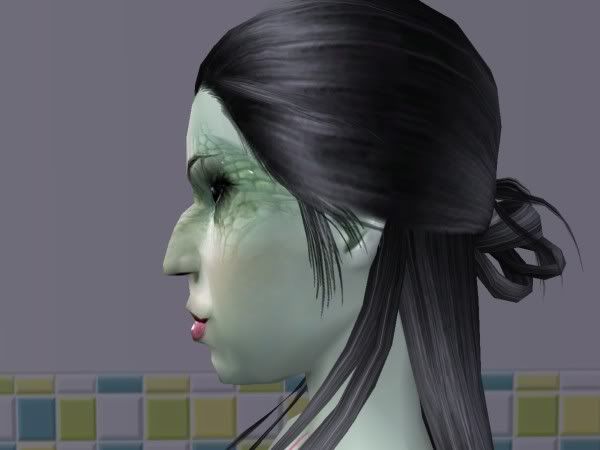 Tetramino NEVER STOPS THIS. And it looks like I forgot to move that light.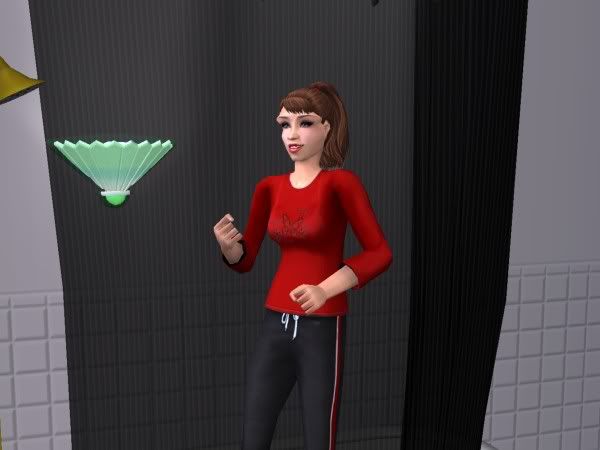 Kahluha grew up and is the doggy heir becuase she is an only ...child? Puppy? The family then adopted one of the Maxis collie pups from the pound.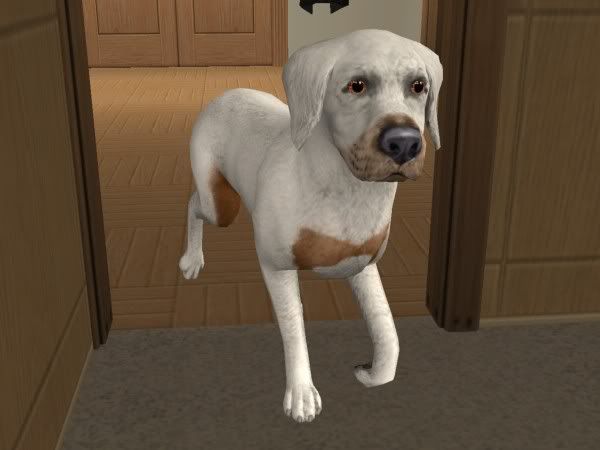 'Sup, pretty eyes that Chris brought home from work?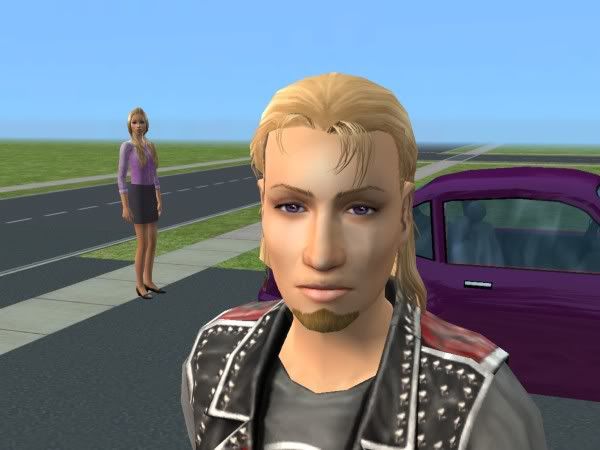 I can't remember which dog this is, but she died. ~informative



Keyboard grew up and is rocking that chin, but hes not really ugly without the vicious browbones of Tetramino.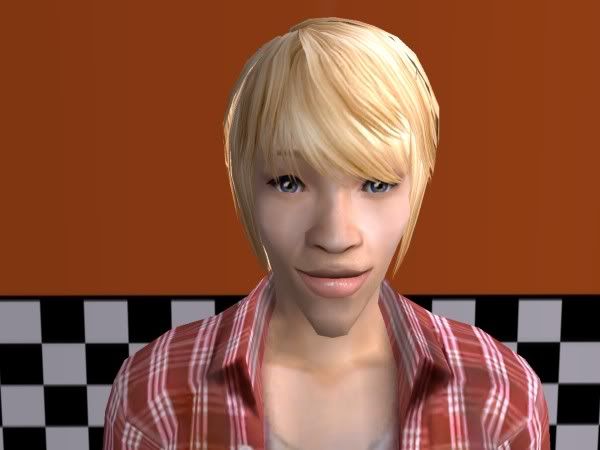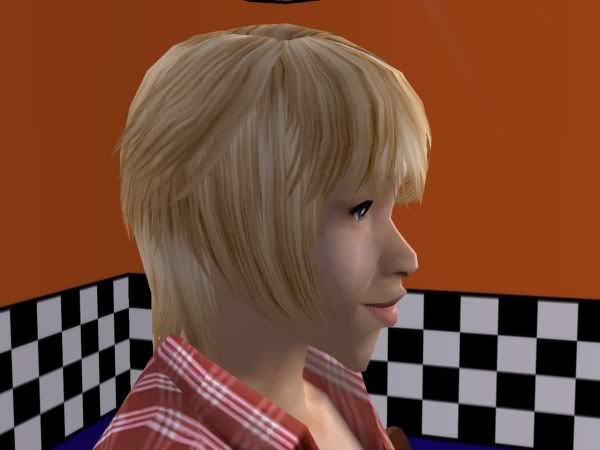 Nasal Cavity is still roaming, because I like the way he looks in purple.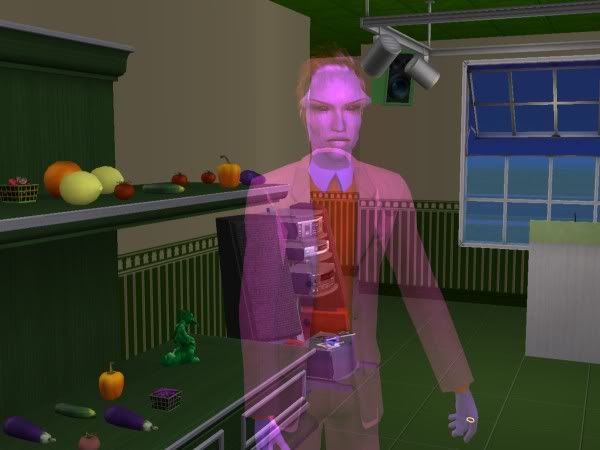 Typical of the household dogs.



NO BITCHFACE NO BAD ROBOT



This was two months ago, you think I remember the reason for this shot?



Oh, maybe she was buffing up for her date. Yeah, that's it.



:/ She likes blondes.



Curtain jumped this bandwagon, although she is destined to be with Butlertron (Philip Richard, for those curious).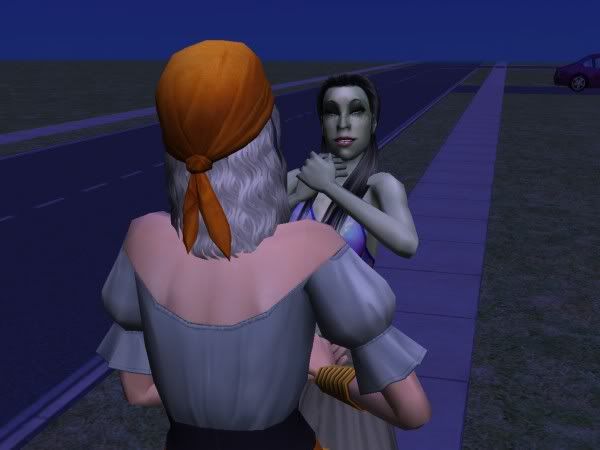 :/ She likes redheads. WTF MATCHMAKER YOU OLD FUCK



Hi, are you the new butler to replace the old, can't-cook-a-toaster-pastry one?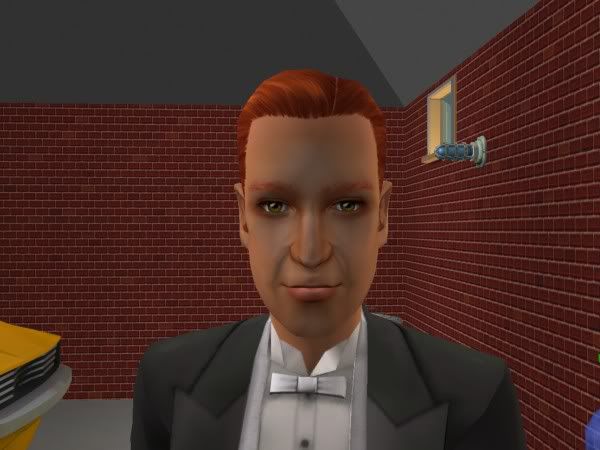 My selfsim: game imitates life (lol I'm a creeper)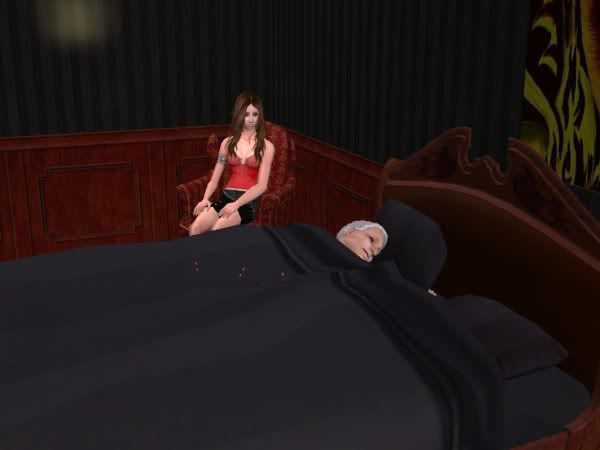 She spends SO MUCH time on the piano, but at least she needs the skill points.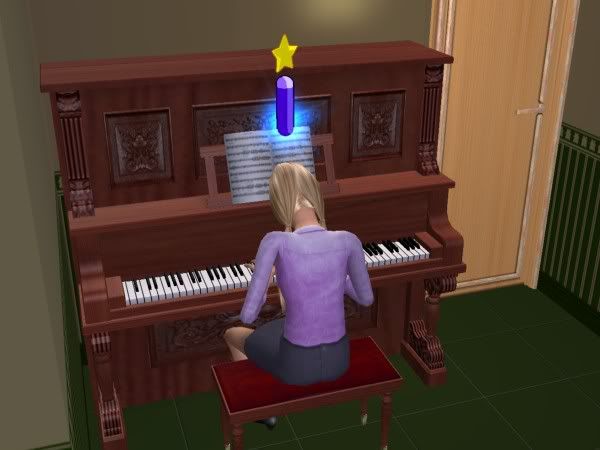 hi guess whose birthday it is (HINT: not the smexy dudester in the background)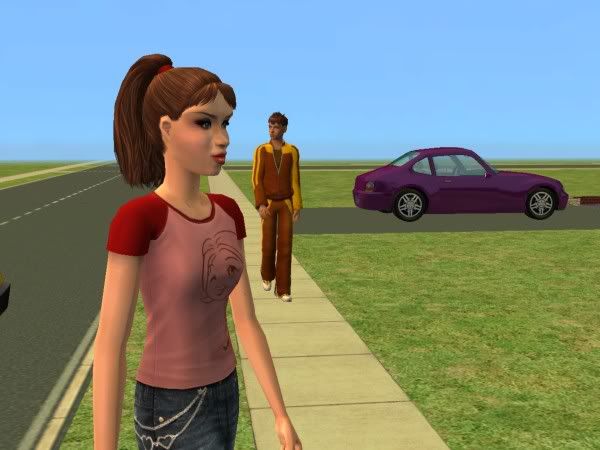 lol fake out
I often have a sim go on a hike just to get the dogs out of the house.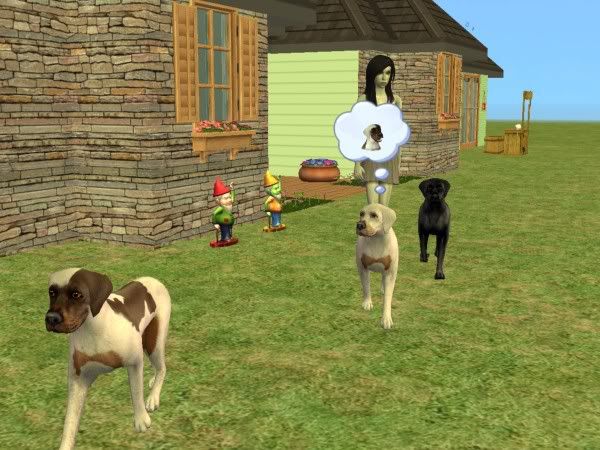 ALL THE TIME (and the sconce is still through the shower curtain)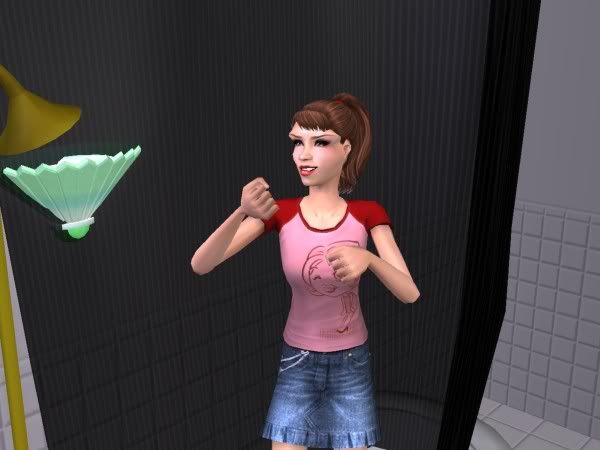 ADELA FUCK YOU I AM SICK OF YOUR BUS-BLOCKING SHENANIGANS [That's Adela Wormwood (Thank you
haughtysims!)]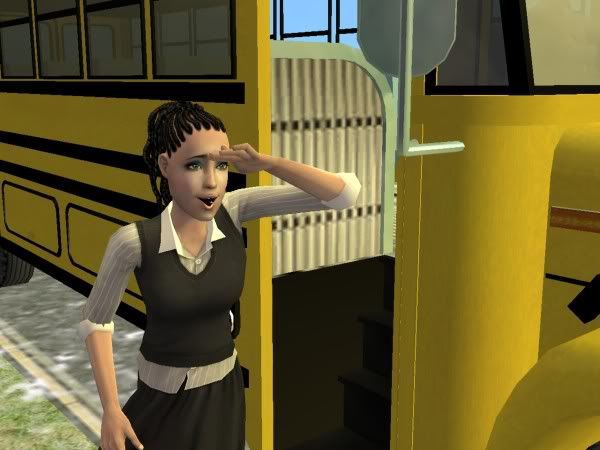 Oh, good, you like him, because you're about to marry him.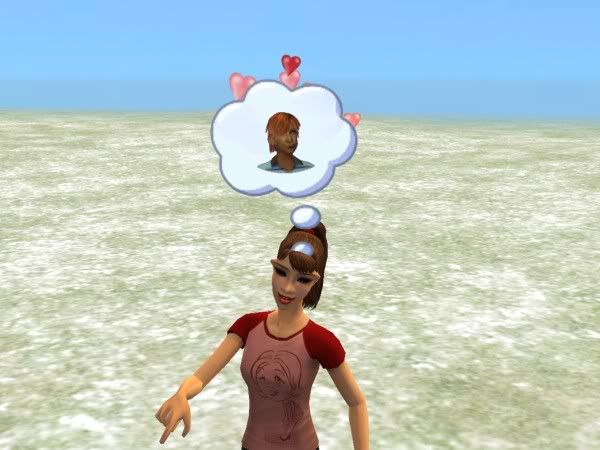 ~DANCE~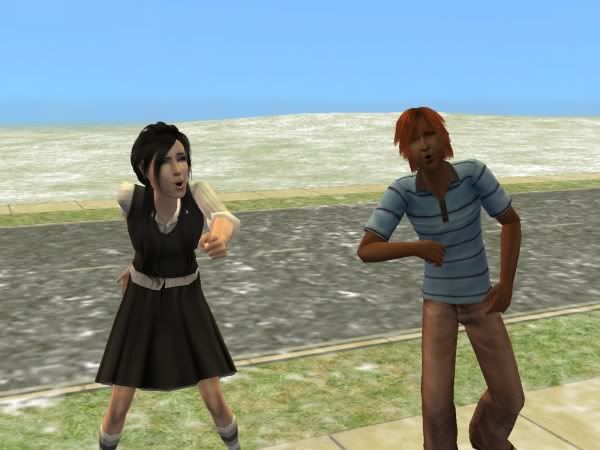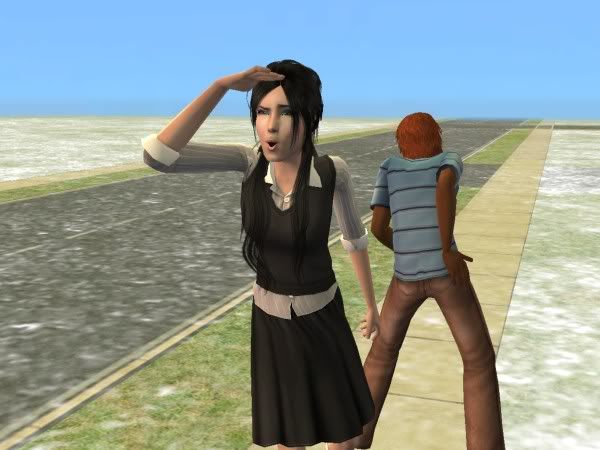 ohai byootifullll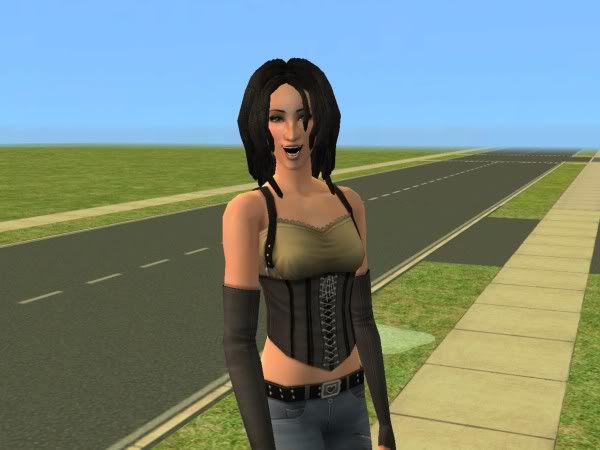 YAY BIRTHDAYS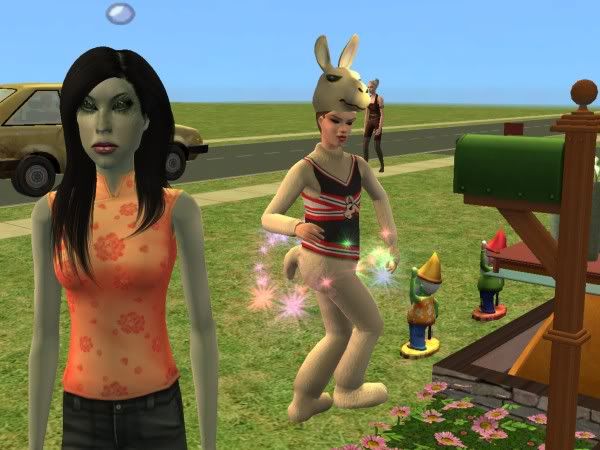 Face stays, outfit goes. 'Sup, Granny Slutbag?



LOL NICE THREADS



You'll do nicely, Amar.



I hope she's not too pretty :/ Let's see what Curtain's up to.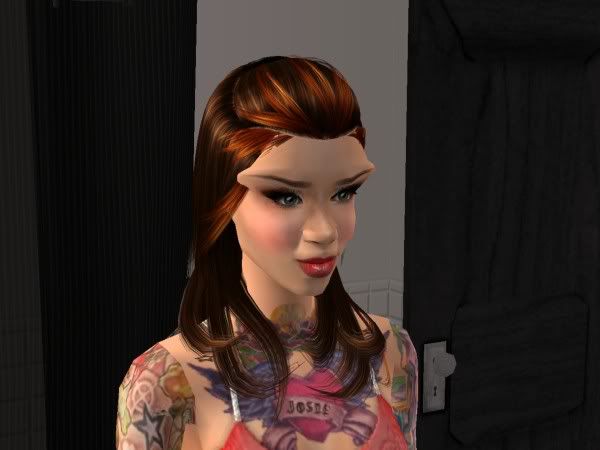 Her nose got BIGGER?!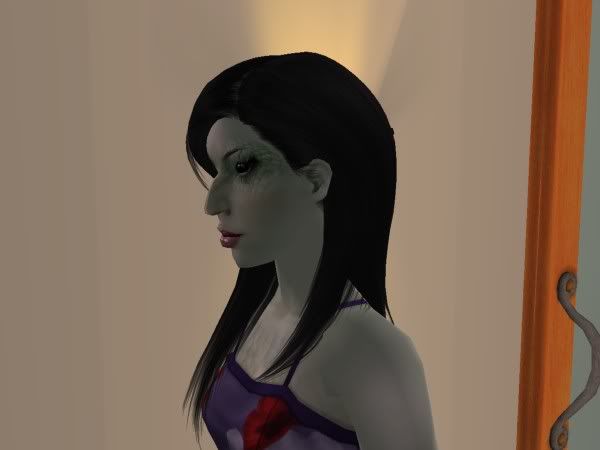 And, while I was queuing interactions for her to romance Butlertron and marry him...something happened.



HOW MANY ALIEN ABDUCTIONS DOES ONE LEGACY NEED?? Now, of course, she'll be pregnant and I'll want to see her sprog. Overloaded lot: HERE I COME!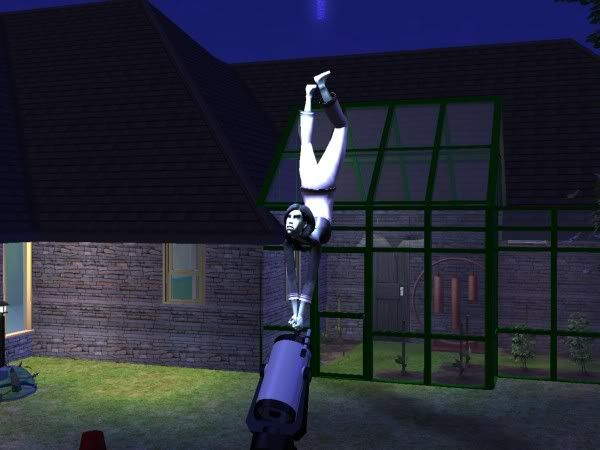 back 2 where u belong, bitch



Of course, anyone who was anyone in town was there that night.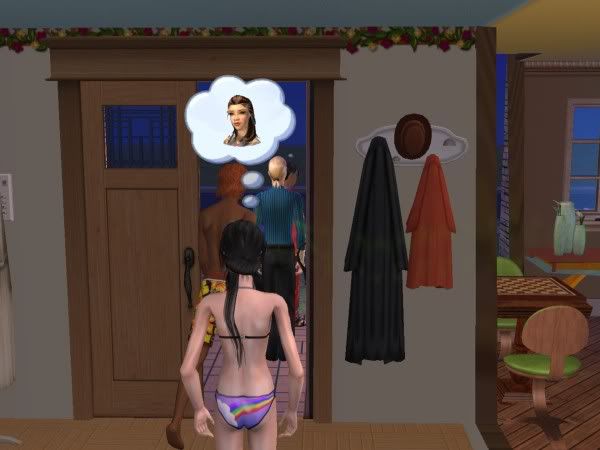 She was only gone for a few hours O_o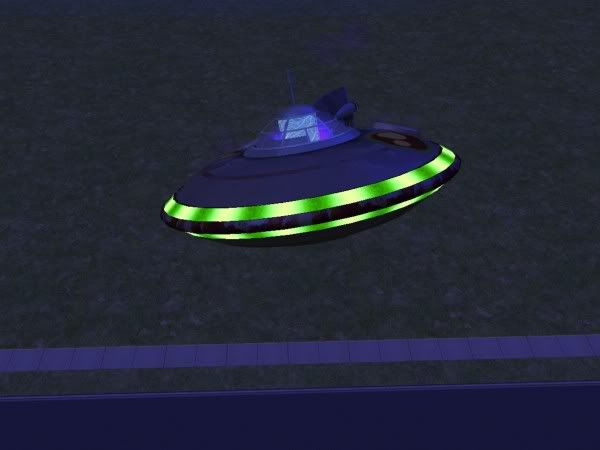 And so ends my third alien abduction in two generations. Remember: Curtain herself is the product of an accidental dance sphere abduction really late in Multipurpose's life.



It's so romantic and heart-farty to get your first kiss while your dog pees on your beau's feet <3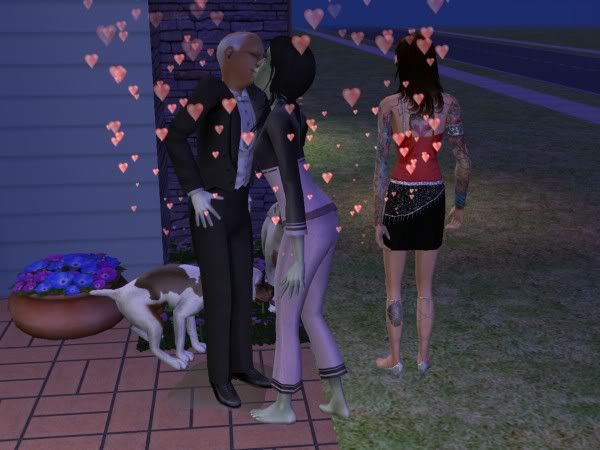 So, yes, question popped.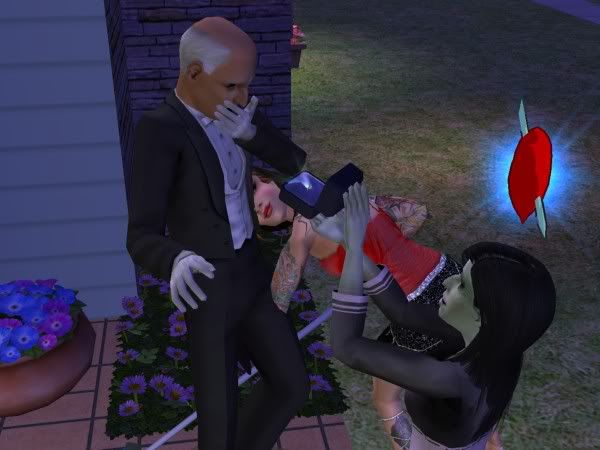 Rings exchanged, blah blah (they seem to have a lot of gawkers/shoepee-ers)



The replacement butler is Face 1 :( Or Face 2?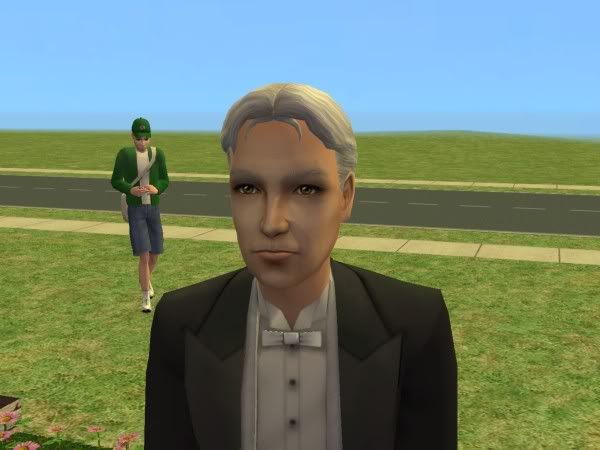 First kisses: mother's approval since 1901. HAY PHIL WHY SO SCANDALISED?



~~~~~~~~~~~~~~~~~~~~~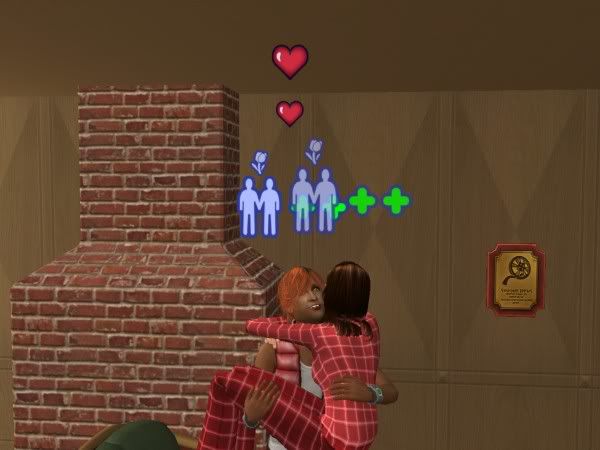 THINGS ARE MOVING FAST OK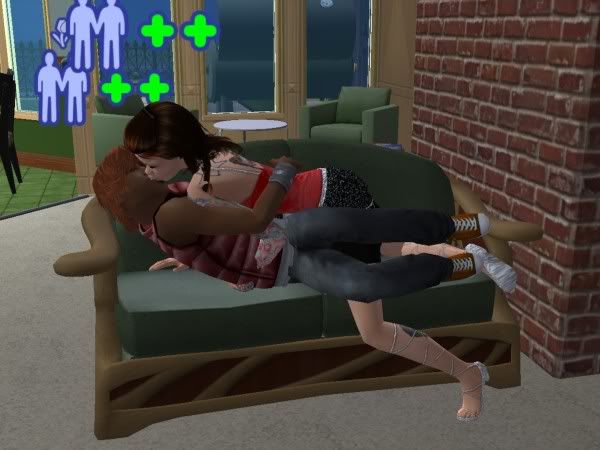 /FAST/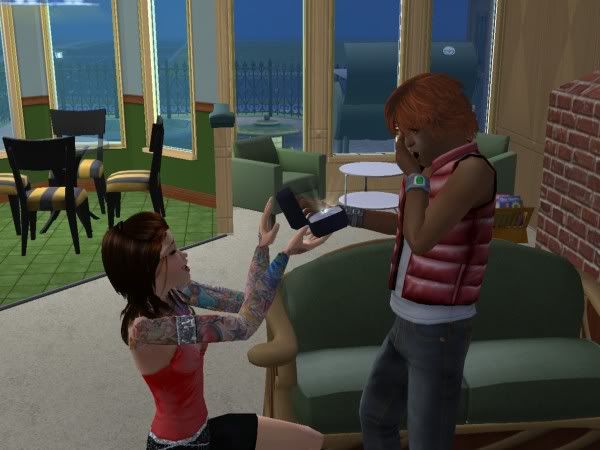 He accepted, of course. Would you say no to that girl?



Get out of this house :@



Fuck you, gorgeous. Fuck you HARD.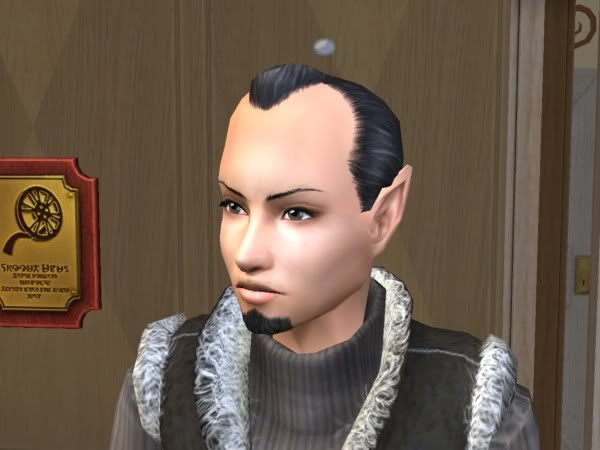 LALALALALALALA I LOVE JUMPING ROPE AFTER HOURS IN MY NEW FAMILY'S STORE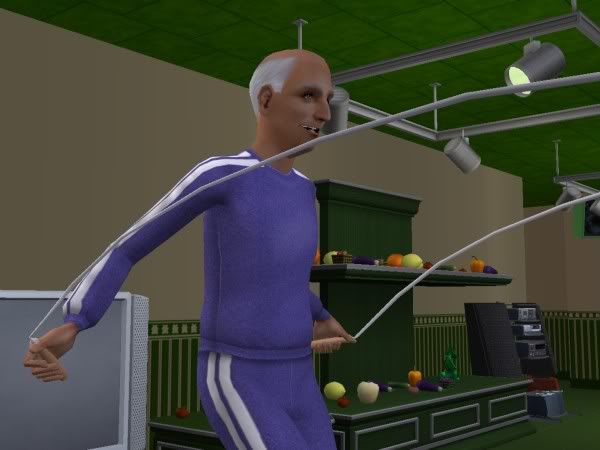 "Can I pack you like a suitcase?"



~baby jingle~



LOLOLOLOLOLOLOL CURTAIN POPPED but I think the sewing machine clothing has a bit of a glitch. pls PB keep this pic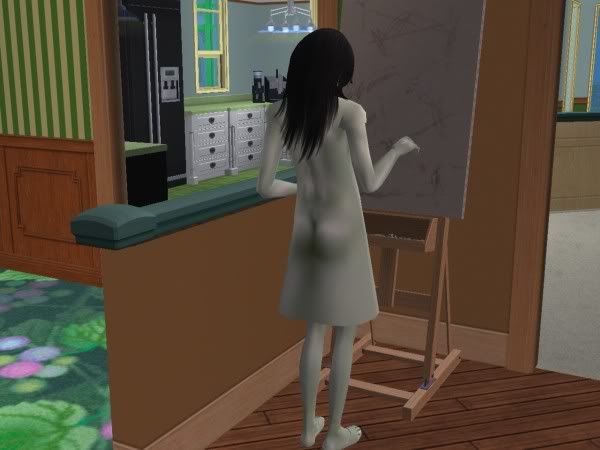 The ugly, the whole ugly, and nothin' but the ugly

FAMILY TREE HERE!

Would you like a Henderson? Get them here!