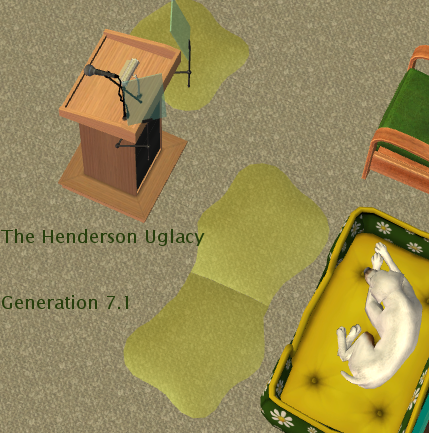 Last time, the alien spare was abducted by aliens, married Butlertron, and ended up in a skindress; Tetramino found her true love in a redheaded darkman named Amar; and Multipurpose appeared in one entire picture, sleeping with his dead son's widow. All was normal in Hendershot.



Let's get down to business: the gen 6 heir is pregnant (otherwise, this wouldn't be gen 7.1).



The gen 5 spare is alien pregnant. And Chris's blankets hover.



Chris still sells that lemonade.



Quoi?



Well, it has to happen sometime.



META ALIEN SPAWN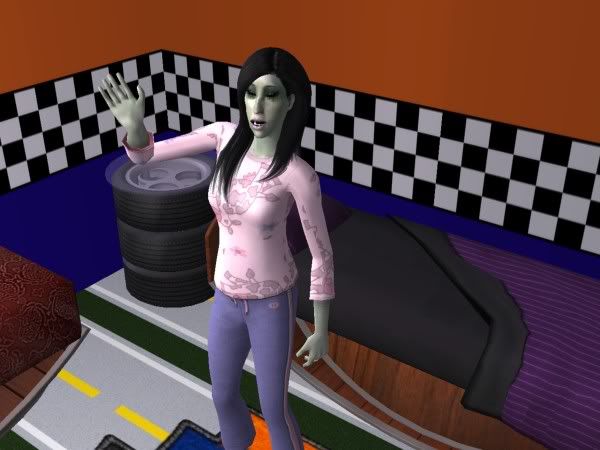 hhahahahahaahhahahaah fakeout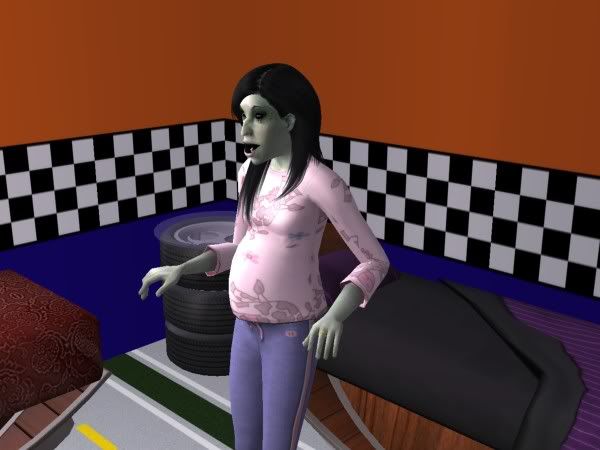 There are lots of gardening-type things to do on this lot and none of the produce is ever any good.



Amar: lol Piggers ILU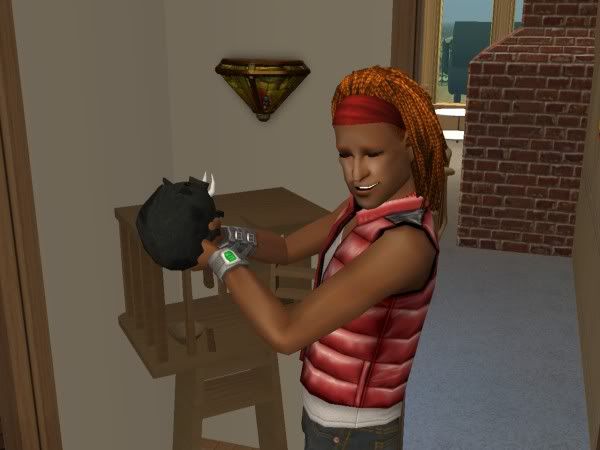 Bubbles :D She's getting ready...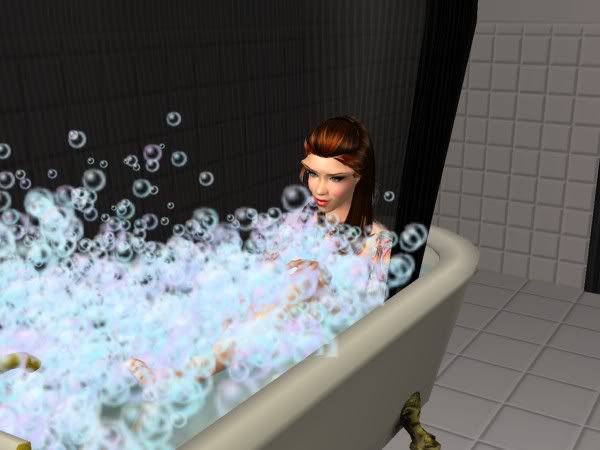 FOR SMUSTLE TIME! Check out
abbycat900's selfsim being molested by Puck Summerdream.



lol ok, I lied, it was for a wedding party.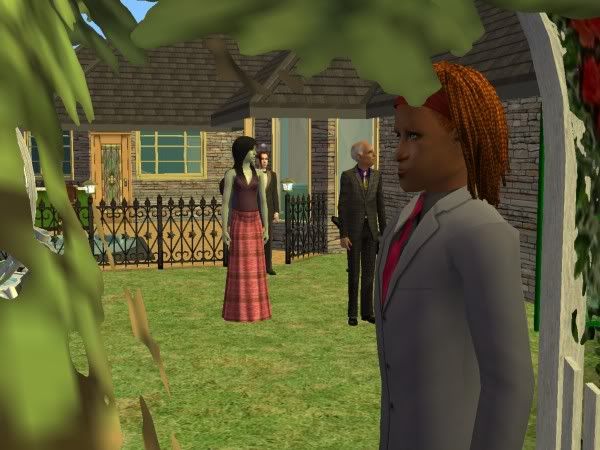 Multi got all dolled up to stand by his favourite lover: his telescope.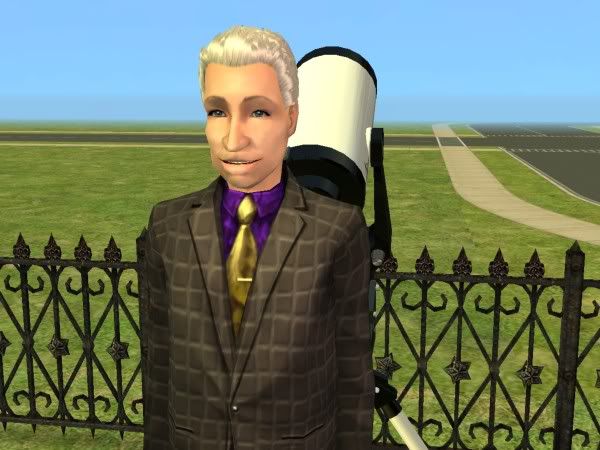 The new butler...um...gave himself an undercut and provided TV dinners??



Rings



Kiss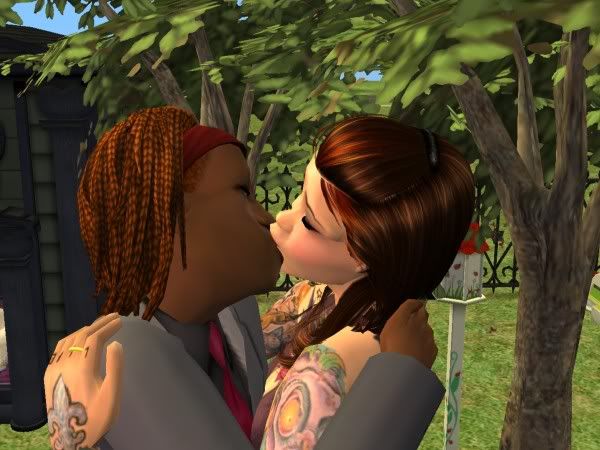 Er, toilet? What's up, random snapshot?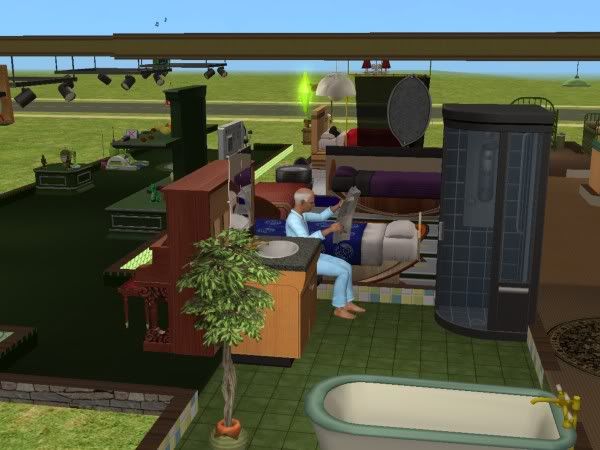 I should have used this as a teaser. I love when the lemonade goes rancid.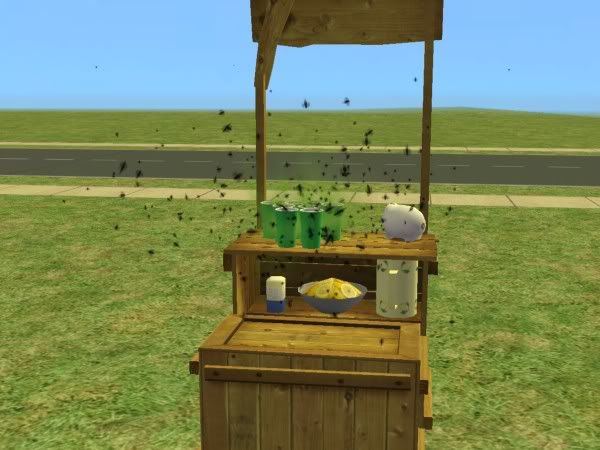 I want to be on you.



For some reason, EAxis didn't make preg morphs for their Store clothing. So, when Tetra put on the helmet, she was suddenly flat-bellied.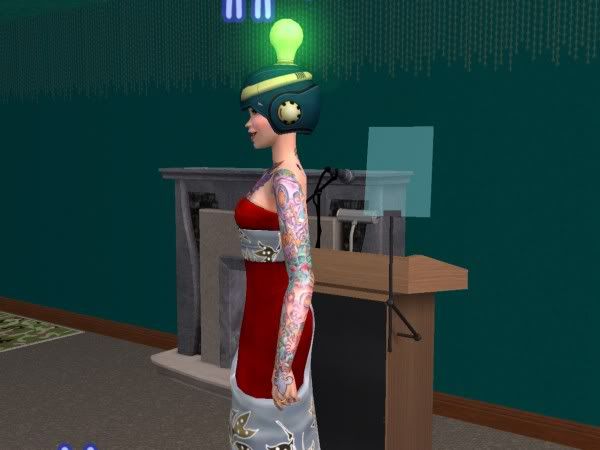 Multi-Purpose's memories. Um, dude, you've been abducted twice and I hate to break it to you, BUT THAT MEMORY IS ABOUT YOUR SECOND ALIEN CHILD.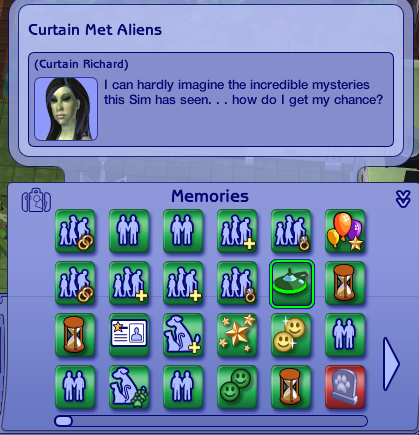 POW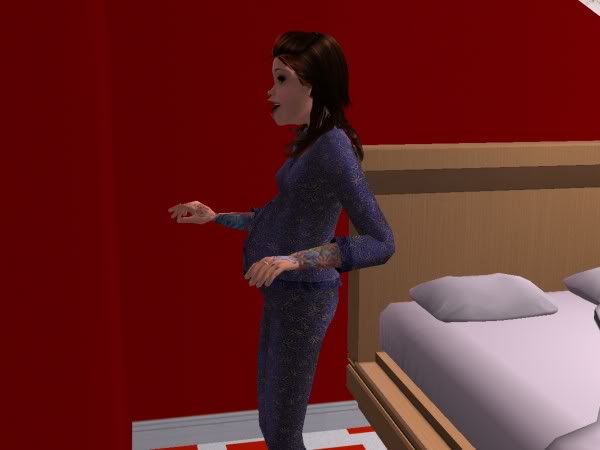 ~shooflee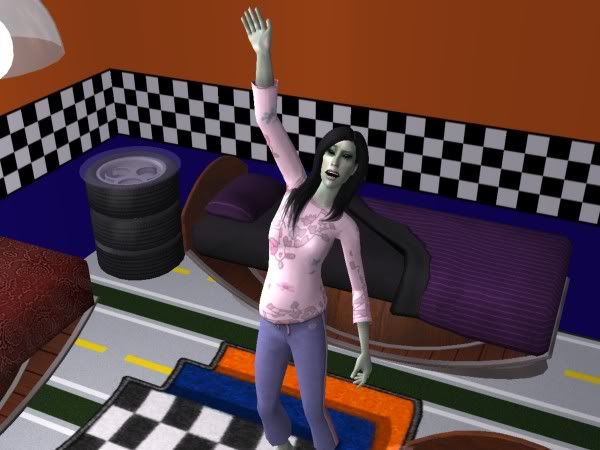 And.....this is Tassel (thank you
skittlebox), a boy whose father is the Maxis PT.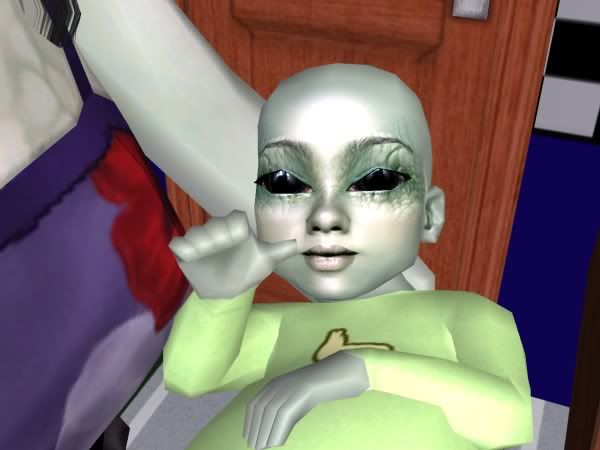 AND SHE PUTS HIM IN THE CRIB RIGHT AWAY WHAT



lol more spawn pls (in her father's bed, no less)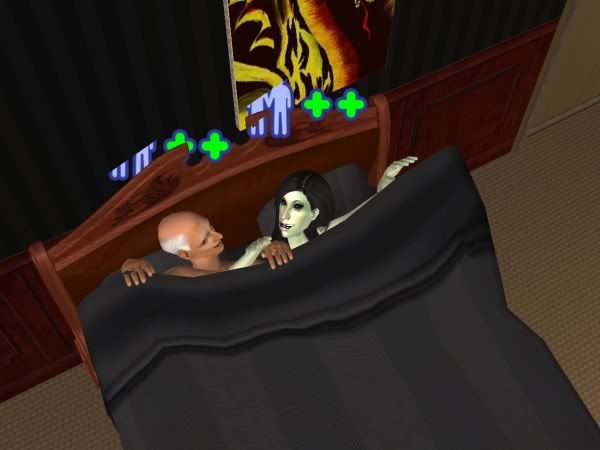 Two-bolters. You'd think it was three.



The puppy grew up. He wants Kahluha's fine doggy ass.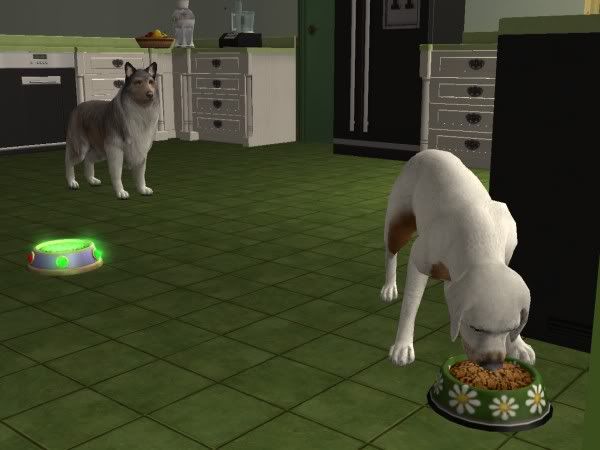 ROBOT BUKKAKE PARTY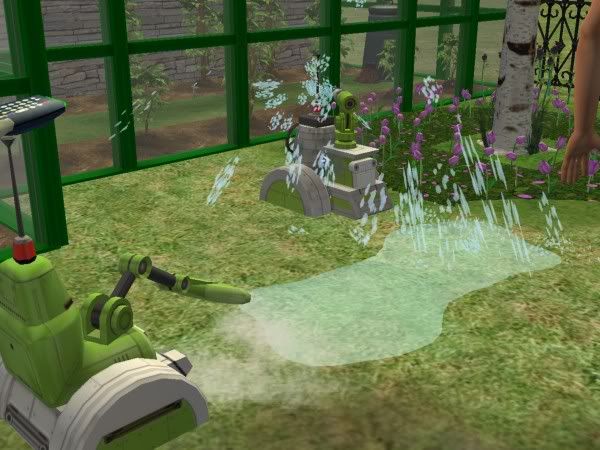 *sigh* LOL he looks like a little old man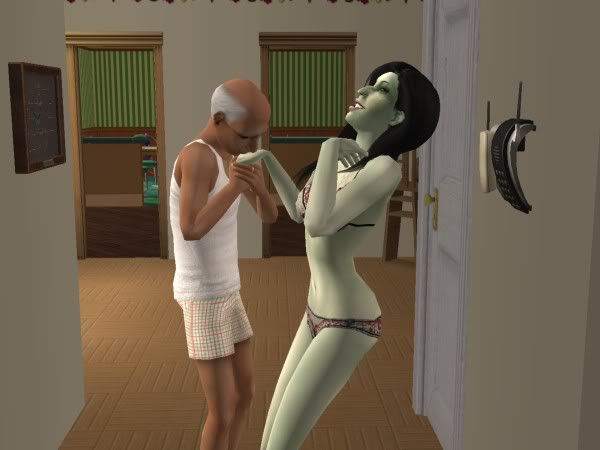 Er, wait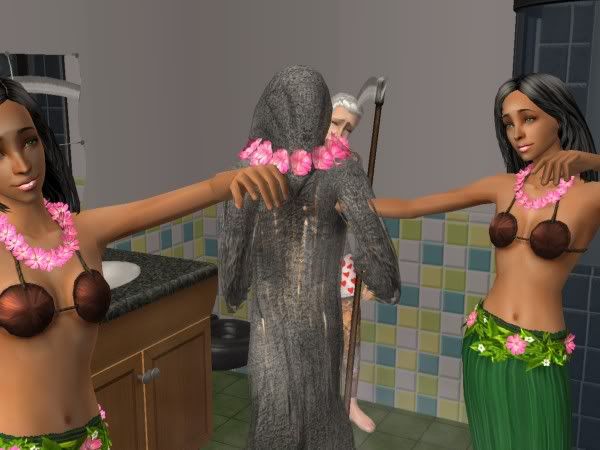 MULTI NOOOOOOOO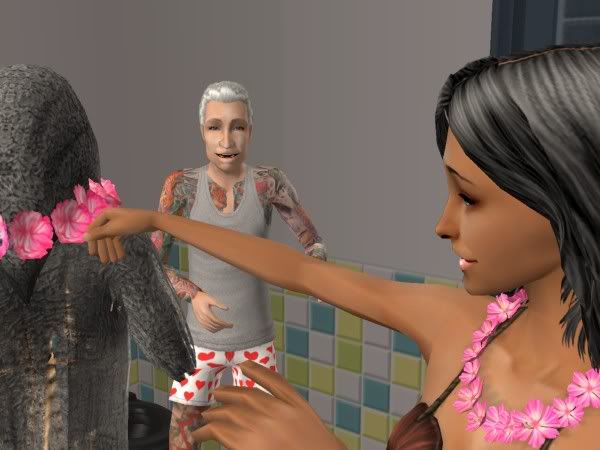 Well, at least he was well-kept. He left money to 15 sims and the household cash went up about 50K



The family is very broken up about the death. Don't mention it, they are sensitive.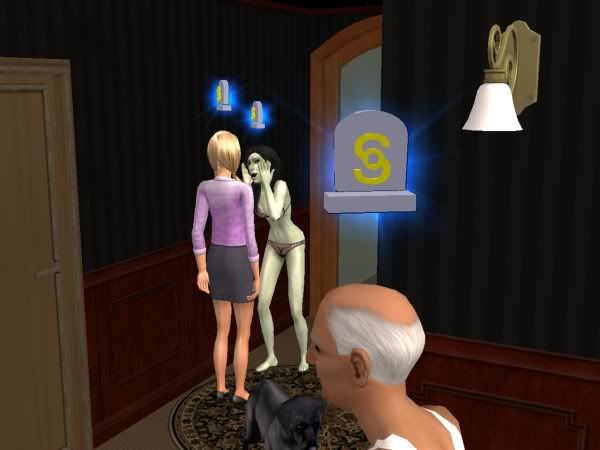 Could it be?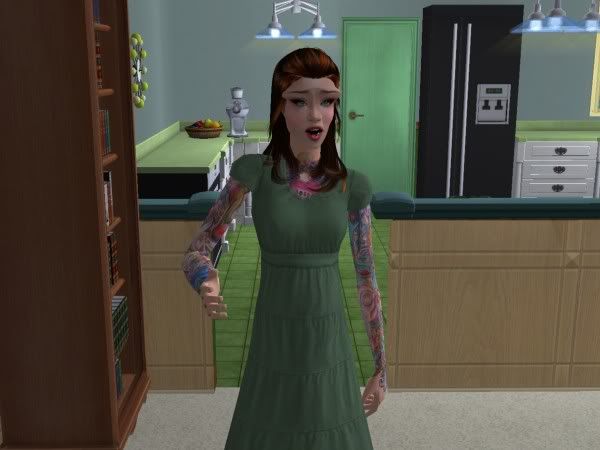 Yes :D



Curtain wtf is YOUR problem?



And this is a sweet little girl named Chair.



Amar: YEAH BABY
Chair: *clap clap*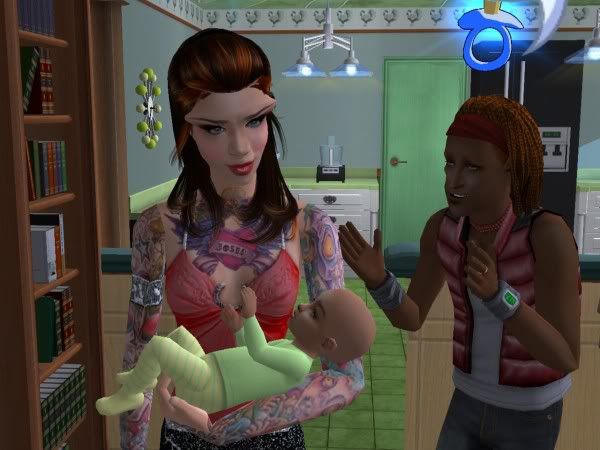 WTF Curtain, you seemed so distressed about your niece's baby.



*sigh*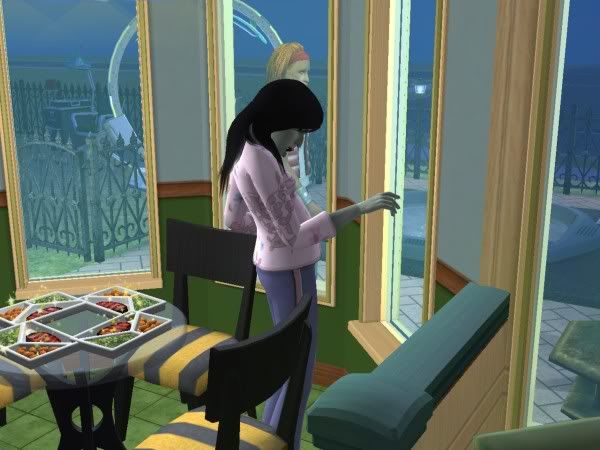 Oh, Tassel grew up! Check out these features.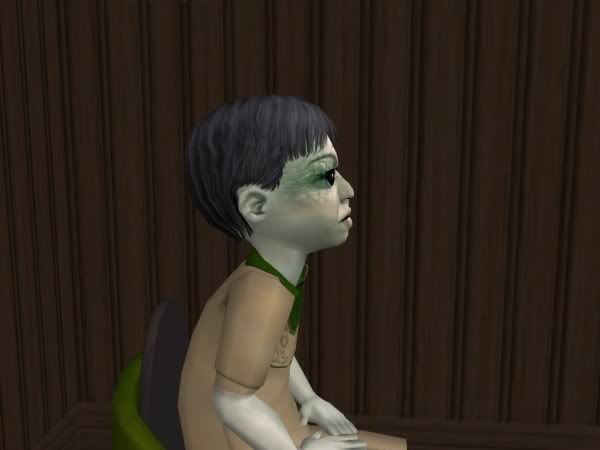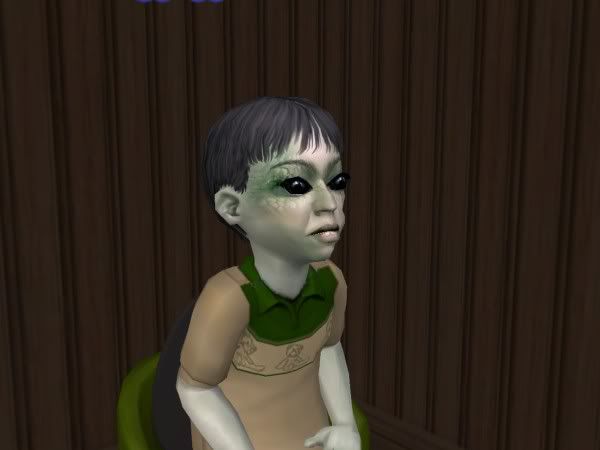 Honestly, I don't think he's going to make it out of the ugly tree.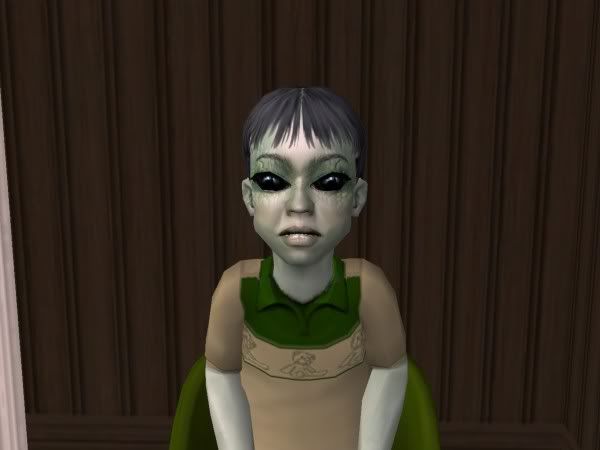 You, sir, are a fucking DREAMBOAT. We saw him in the last update.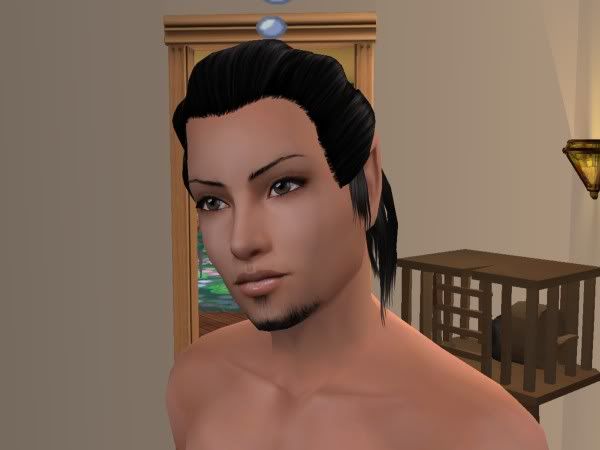 LOL AND THEN HE GOT STRUCK BY LIGHTNING AND LEFT BEFORE HE PEED ON THE PARQUET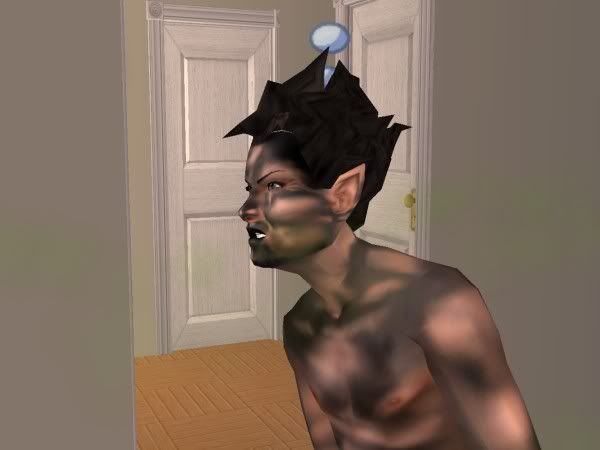 This is a great picture: it illustrates just about every toddler's life since the beginning of the legacy.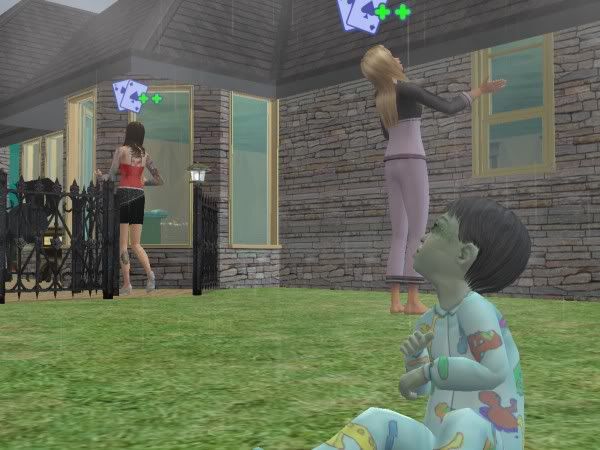 He follows her around nonstop. He will sit by her while she eats. He relaxes while she sleeps. He holds hands with her in the bathroom.



Castor got old :( I'll sell him to a townie.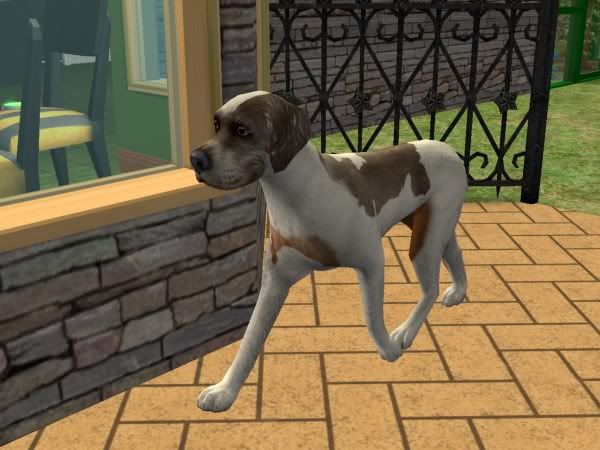 OH MY GOD TETRAMINO FINALLY TURNED INTO A PLANTSIM MY LIFE IS COMPLETE



I gave her a slight makeover, since her makeup overpowered her green skin.



Evil :(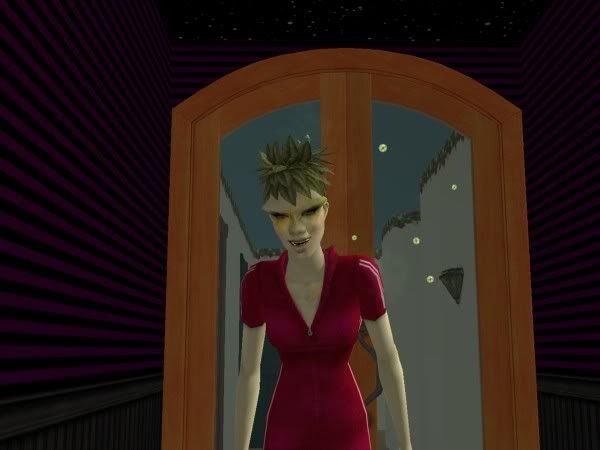 So....wtf



MY GOD SHE'S FULL OF STARS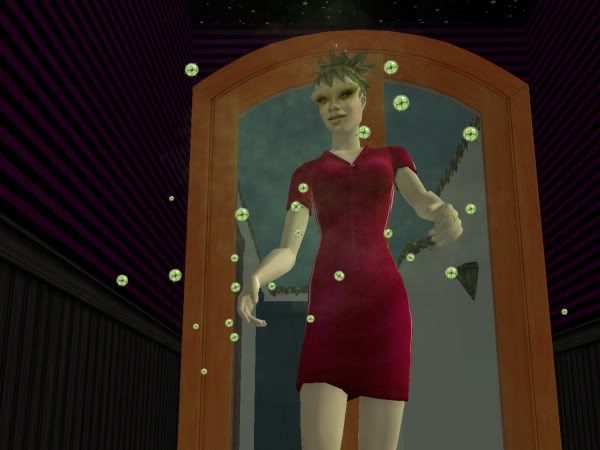 Nah, just spawning a plantbaby, which was my ultimate goal. Um, his name is Pants and he is apparently transparent.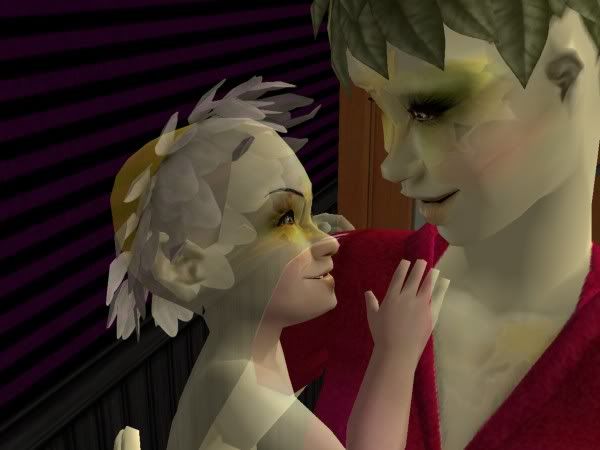 The ugly, the whole ugly, and nothin' but the ugly
FAMILY TREE HERE!
Would you like a Henderson? Get them here!