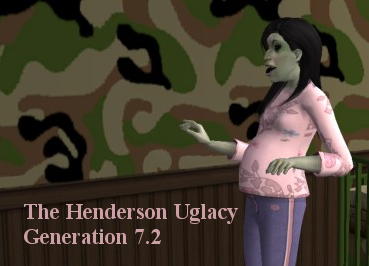 Last time, gen 6 heir Tetramino became pregnant by her husband Amar and had a baby girl named Chair, Tetra also became a plantsim and spawned a boy named Pants, gen 5 spare Curtain was abducted by aliens and gave birth to a boy named Tassel, Multi-Purpose died, Amar and Tetra had a shotgun wedding, and there was a hot elf.





Curtain's pregnant, but at least it's by her husband this time and not her space cousins.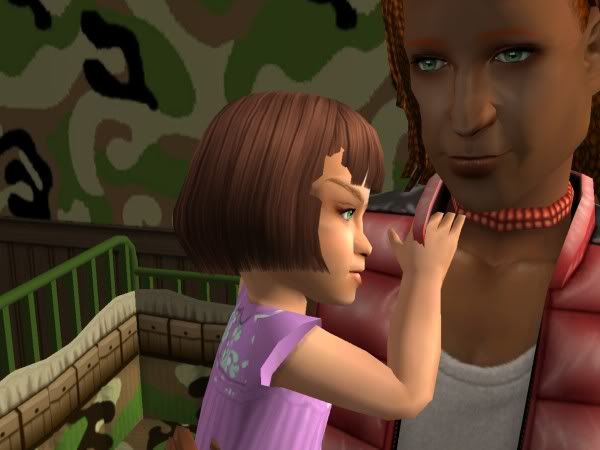 Here's little Chair now. She looks like both parents, which is really exciting.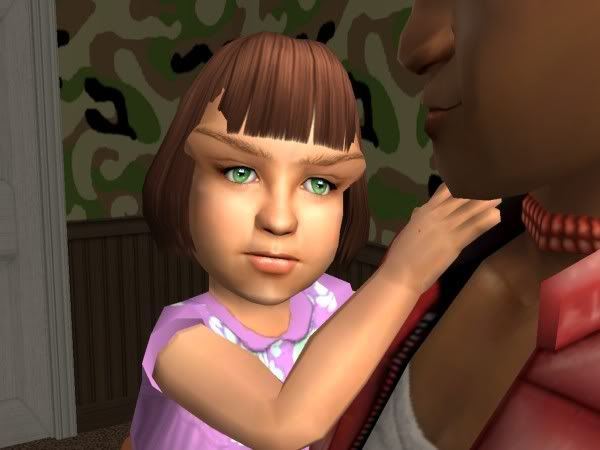 And Pants, who is too cute for words. Damn my plantsim replacement.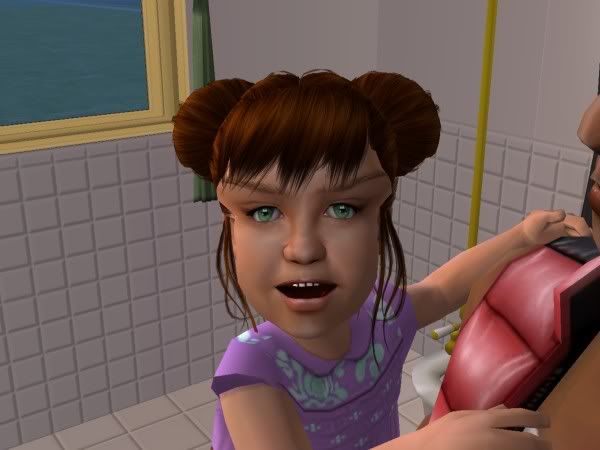 And Chair gets a little makeover. She's wall-eyed, which I love in a toddler.



I'm not sure what's going on here...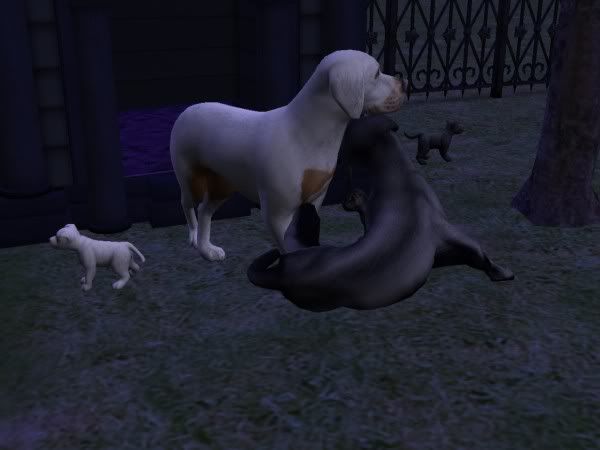 But puppies!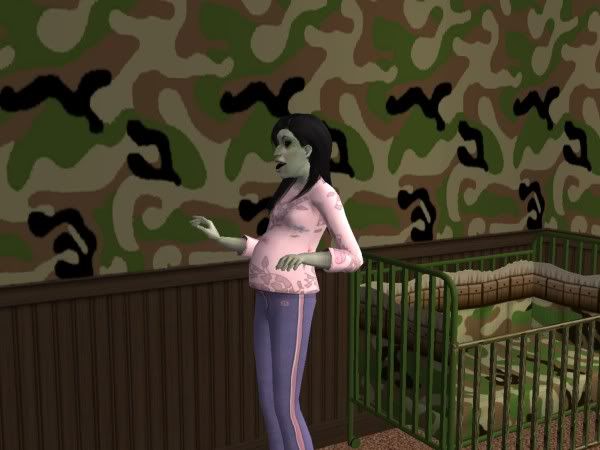 POP



Chris, you ok?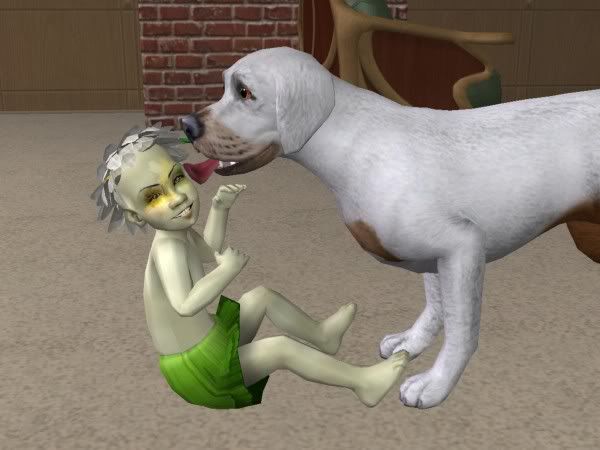 This child is ALWAYS playing with the dogs.



Whoops, I missed the birth but BABBY. Richard looks like he wants to smack a bitch up for this shit.



Babies are so cute, especially with a nice skin (thanks, Rensim). This is a girl, Billiard. (thanks Jo)



What the hell do you want?



I see. Way to pick green maternity clothes, though!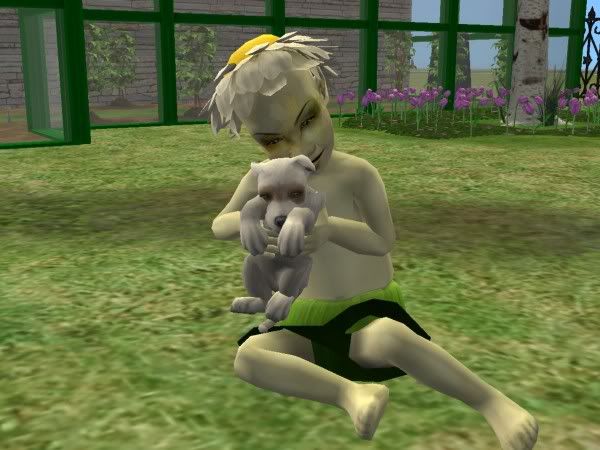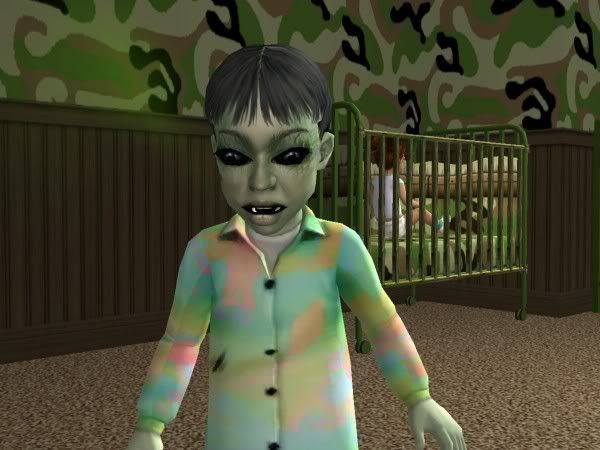 Oh, you had a birthday coming?



Oh god.



ROFL



Billiard's birthday. I hope she's not too ugly, because I really need to get her family out of this house, it's too much.



And...



Oh dear. Daddy's eyes and mouth.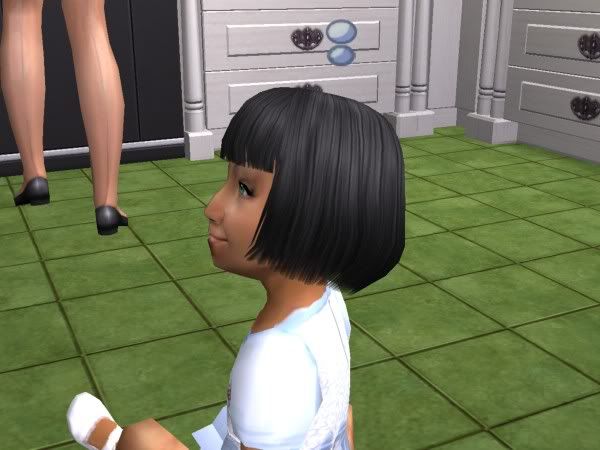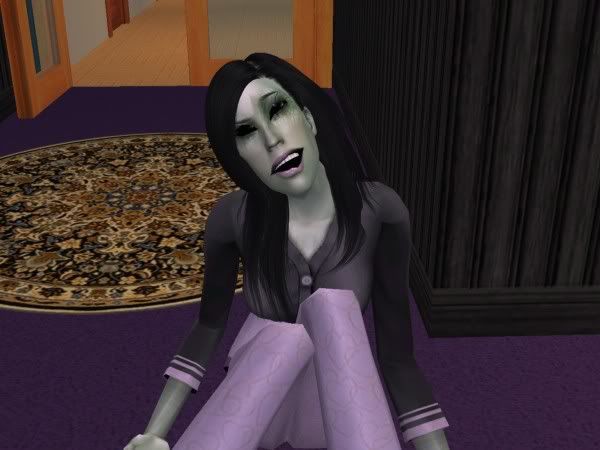 Curtain wtf?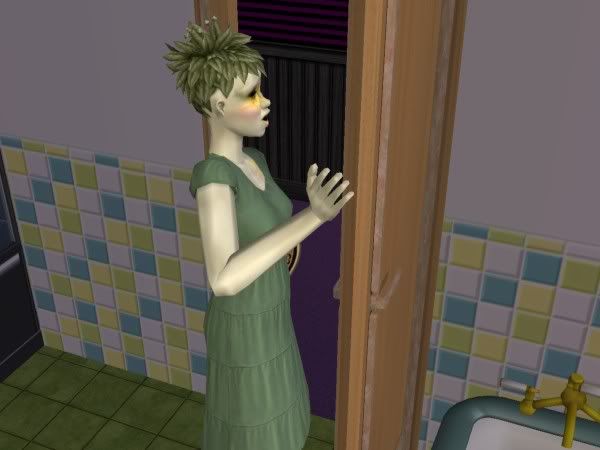 Yeah



Yeah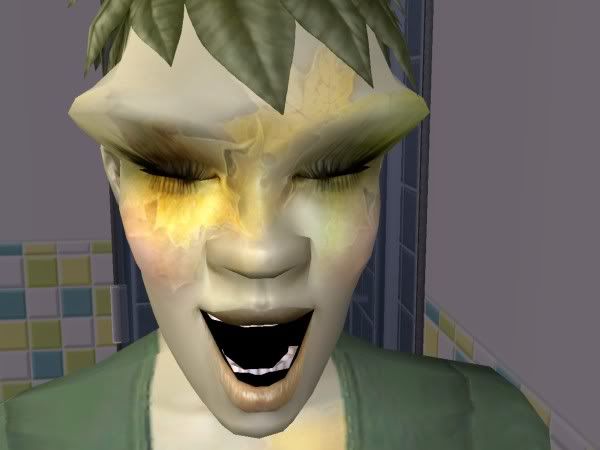 HAHAHAHAHAHAHA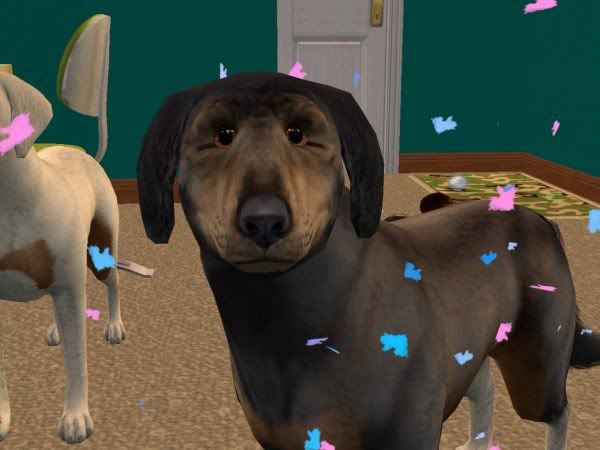 Oh doggy birthdays! LOLOLOLOOLOL funny eyes



Eh, pale dog. I've had a lot of pale dogs.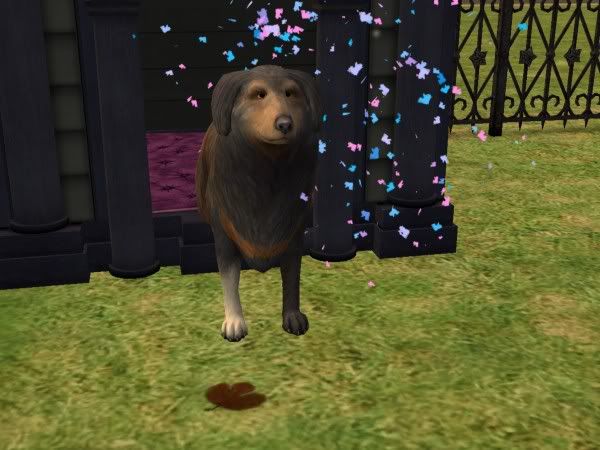 LOLOLOOL FUNNY EYES AND FLOPPY EARS. He stays.



Apparently birthdays are all about the lawn smustle. Is there a hack that makes sims only smustle near SPEAKERS?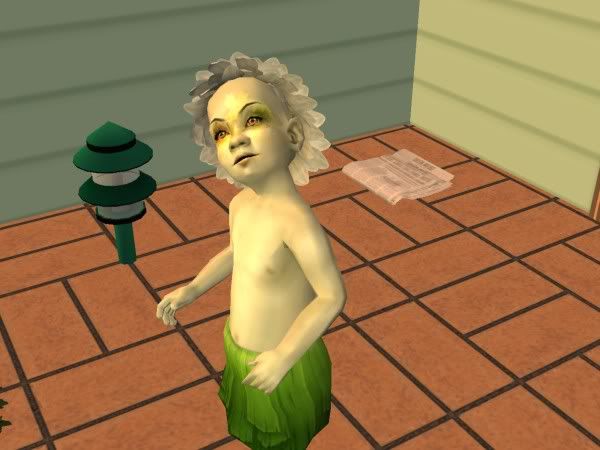 Little Pants's birthday.



Oh



CHEEKBONE LOL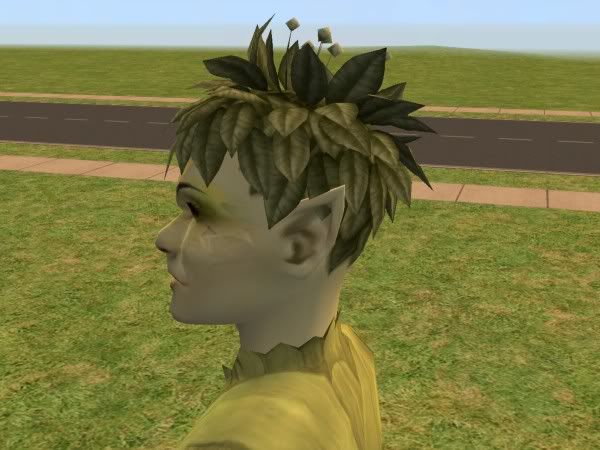 His nose is really cute :(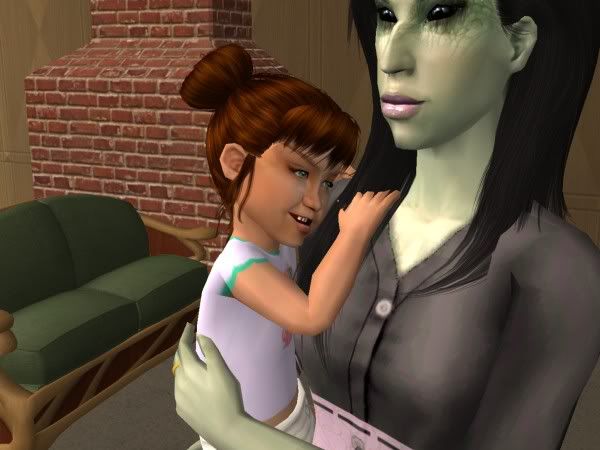 And it's apparently Chair's birthday, too.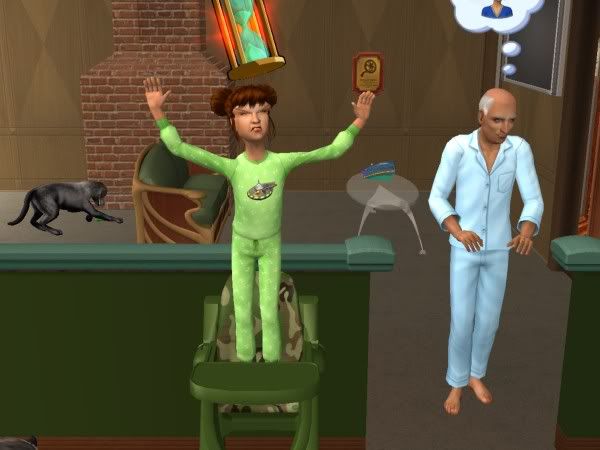 She grew up in a chair, how strange. She had to be cheated out of it.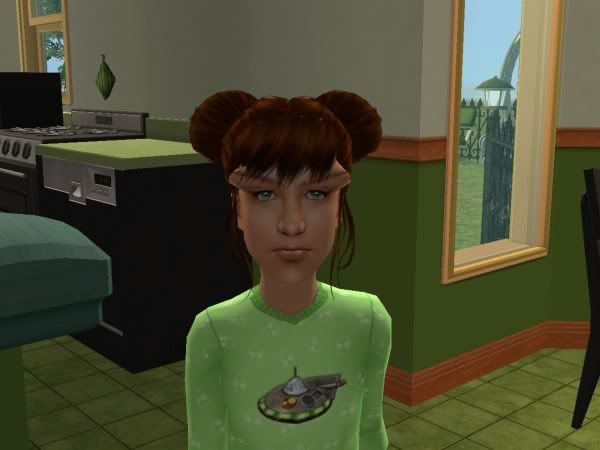 She's kinda really cute. Don't like this.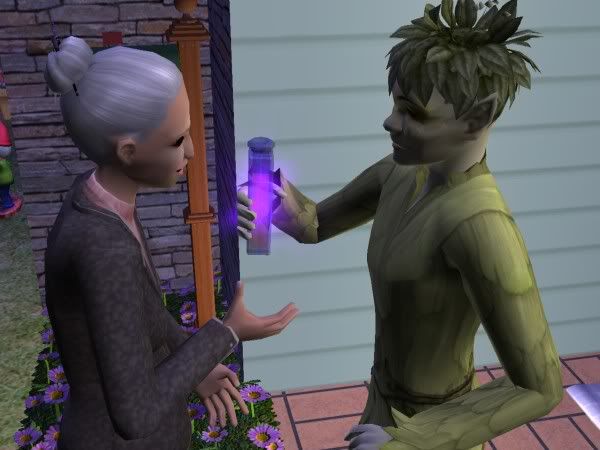 I had to see him without the plant skin. Plus, it's really irritating taking care of plantsims.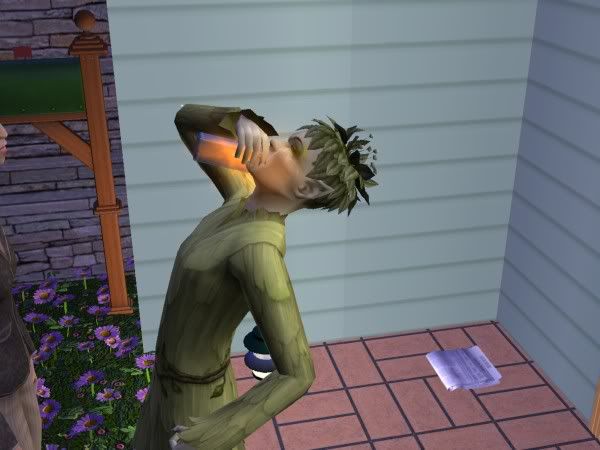 Ok



Uh.....WOW look at that brow/bridge.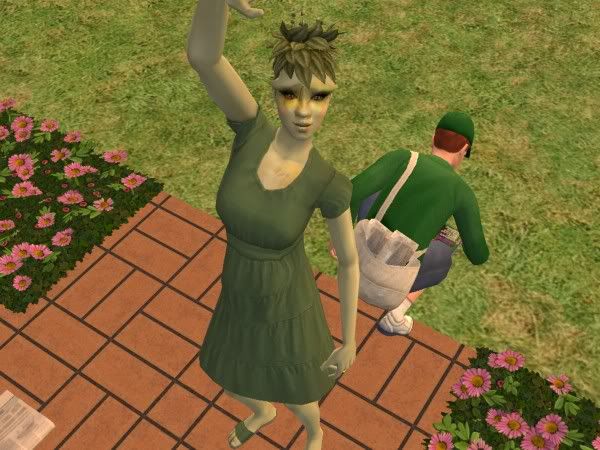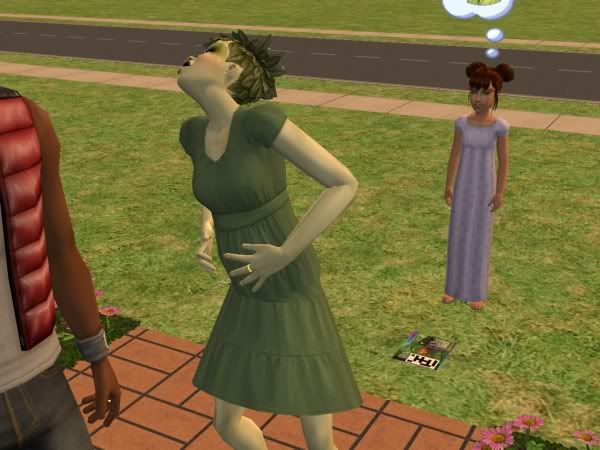 And this is...a girl, Ejection.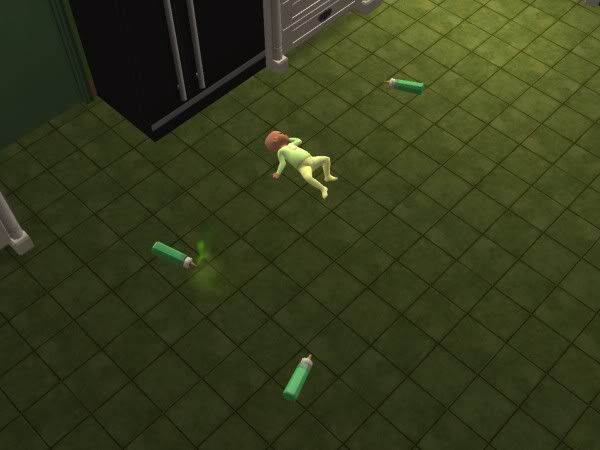 Her life is wonderful.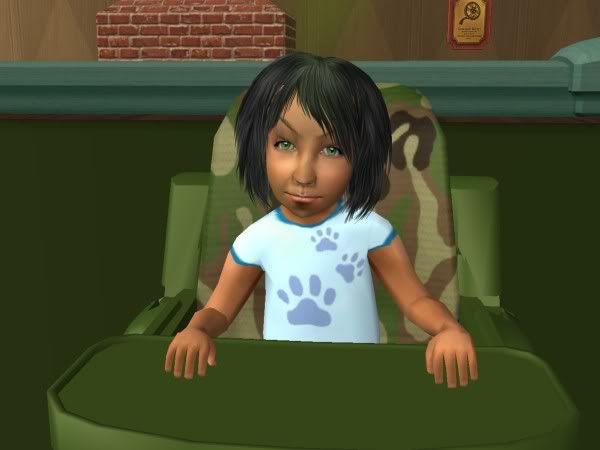 Well, really, it's no different from any of the other children on the lot.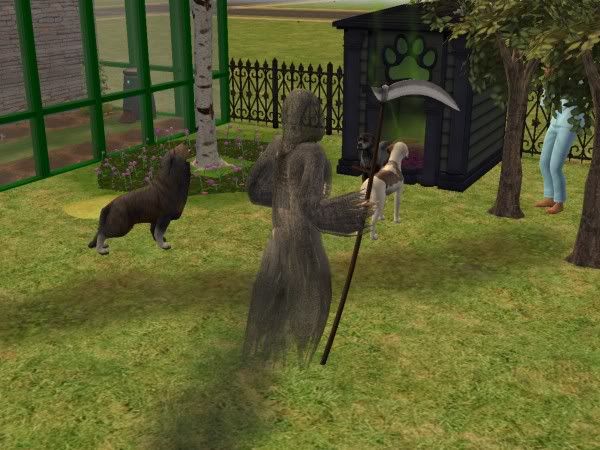 GRIM?



Oh, he's only coming for Chubbles.



Lulu is mysteriously happy. Xanax?


The ugly, the whole ugly, and nothin' but the ugly
FAMILY TREE HERE!
Would you like a Henderson? Get them here!