I've had some glitches while playing the game. I was in the Henderson household, and one of the spares' households...Curtain's house. You remember Curtain; well, I've been letting her live her life, because she turned out AND EW OMG A BUG JUST CRAWLED UNDER MY BARE TOES D: D: D: anyway, Curtain was SERIOUSLY ugly, THAT DAMN BUG WENT BACK UNDER MY FOOT
dammit
ANYWAY. I was breeding Curtain with her husband, Butlertron (Richard), and raising the children to see the ugly. Her children with the butler are girls and a boy....but her son with the Maxis PT (Curtain herself being the daughter of my own PT set) is HIDEOUS.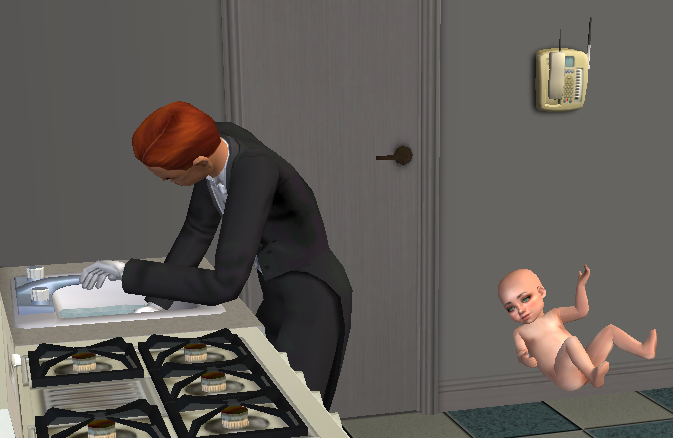 Here, you see Curtain's precious baby girl, Daewoo (twin to boy Samsung) having a bath.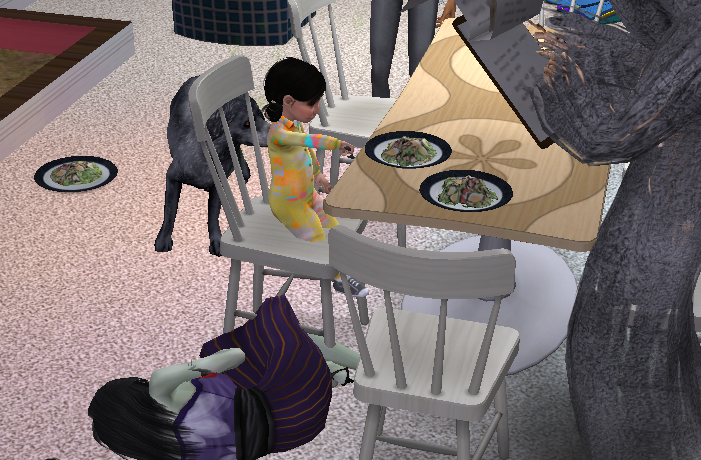 And here you see an older Daewoo enjoying some salad. Freaky to watch, because the toddler pulled all the necessary animations for the chair, table, and fork. Also notice Curtain dying underneath her. Curtain is no more.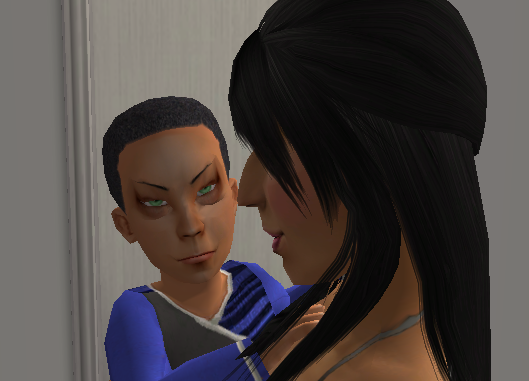 But I have hope for her children.