Last time
, Window and Guts grew into some serious ugly, my Selfsim was moved in by Tassle and impregnated by either Tassle or Samsung, pregnantghostShelby scared the bejeesus out of everyone, and there was a giant kitchen fire that was more pleasant than terrifying.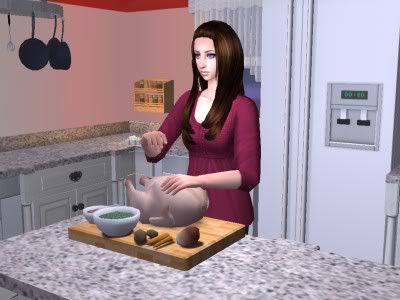 We start off with my pregnant selfsim, cooking an entire turkey for herself.


And leaving it.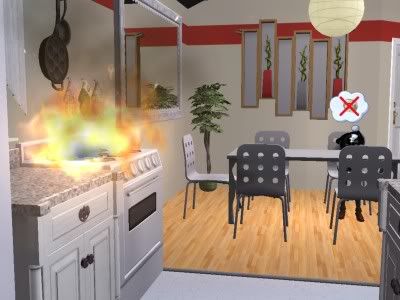 PREDICTABLE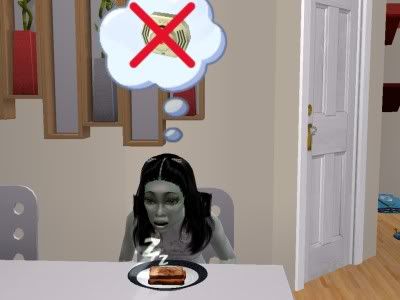 "goddammit that smoke alarm is loud fuck that thing"


Tassel is frozen, of course. He's dumb as shit.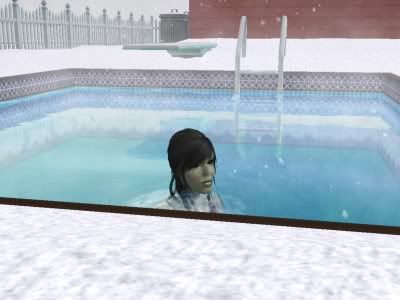 ...he's not the only one. WTF this household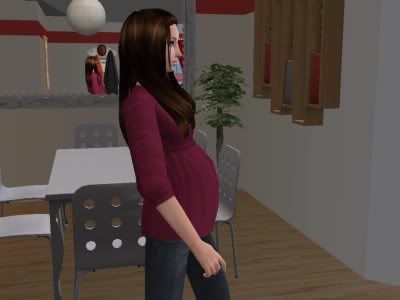 WHY DID I BREED MY SELFSIM INTO THIS HOUSE OF HORRORS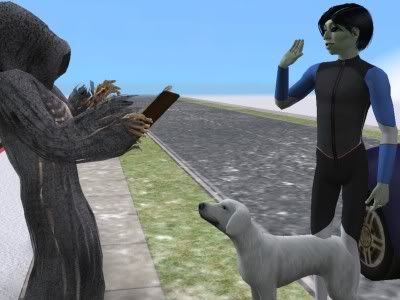 Tassel: bye bye, doggy!


The girls continue to share a room. Because I hate houses with lots of rooms.


OH FINALLY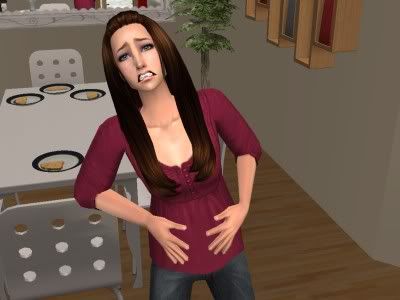 This is my face irl


Robyn's hair, Samsung's eyes, and a blended skintone, this is Poofart (thank you,
skittlebox).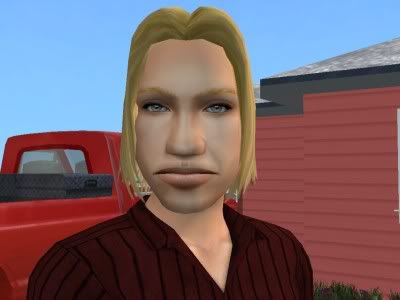 WHY AREN'T YOU IN THIS LEGACY YET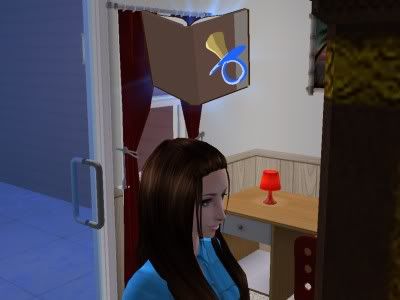 A necessity.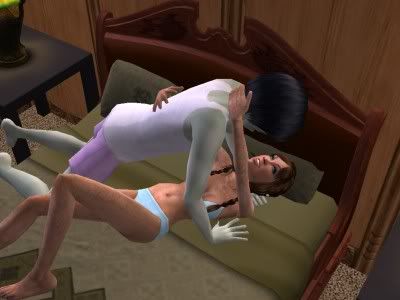 Goddammit, you two, you make me sick.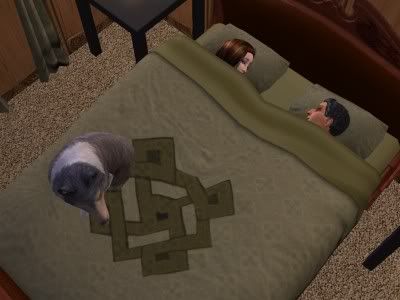 Ugh, RIGHT after


Burnt omelettes, care of my selfsim.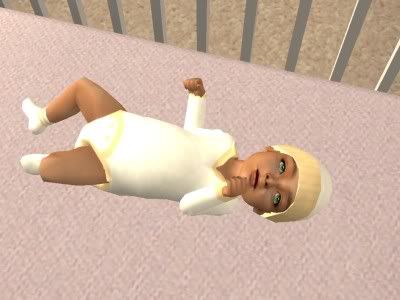 Poofart still exists.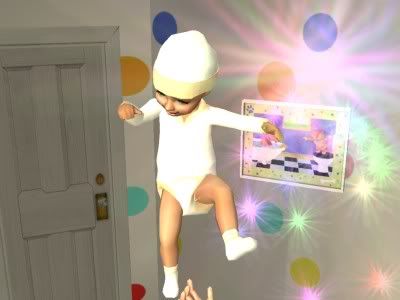 And it's his birthday.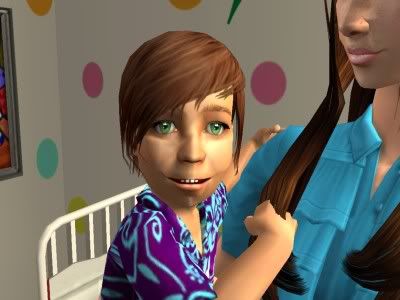 AND HE'S FUCKING HIDEOUS LOL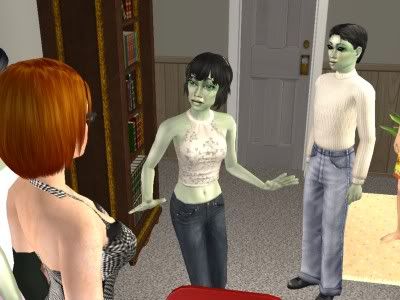 Towel has a brithday, too!


Kinda cute, kinda really not.


I can't decide. I mean, I know she's ugly, but I know it can get worse.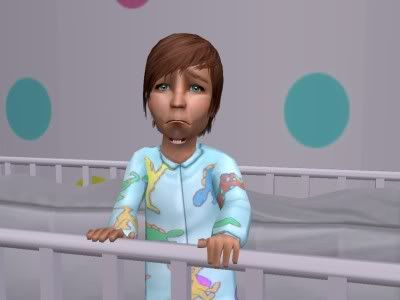 Good!



And this is where I got my new graphics card :D You won't notice, though.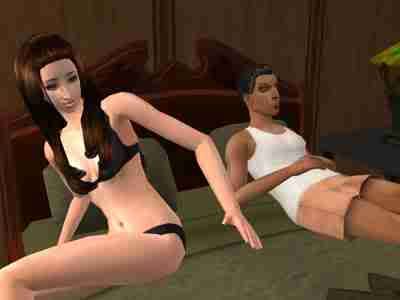 The best part is, my capture setting went to shit!


Which means I can't tell you why I took this picture, because I can't see anything in it.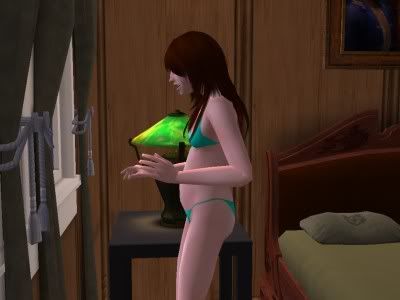 Unsurprising, considering all the sex she has. I wonder who the father is.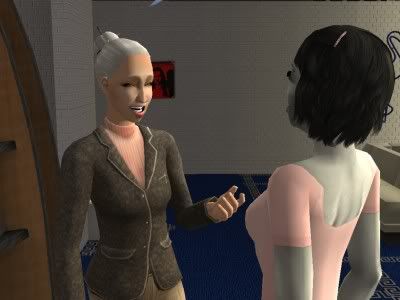 Towel fancies Tiffany Zarubin, the default Gardening Club head.


I THOUGHT THIS WAS GREAT AND I DON'T KNOW WHY. Also, I decided I was sick of green aliens, after having them for four generations.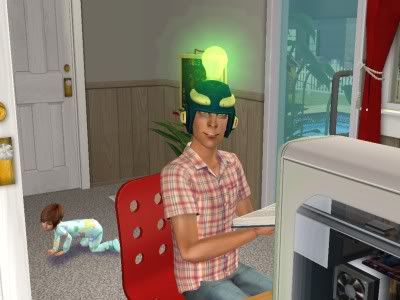 Samsung's eyes disappear into the helmet!!


LOOOOOOOOOOOOOOK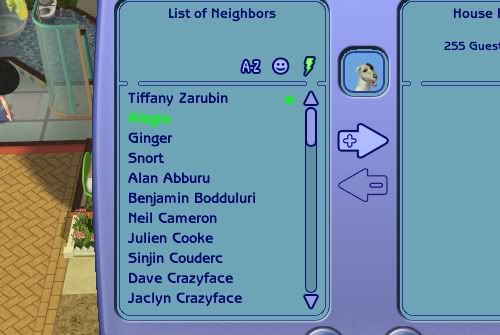 Towel threw a party, and I sorted the invties by Chemistry. She is attracted mostly to her ladyfriend, and then THREE DOGS LOLOLOLOLOL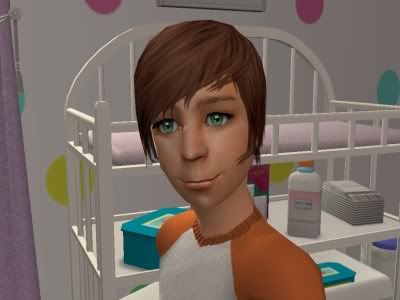 Poofart grew up. Father's nose and eye colour, mother's eyeshape and hair colour.


Puppies! Four of them D: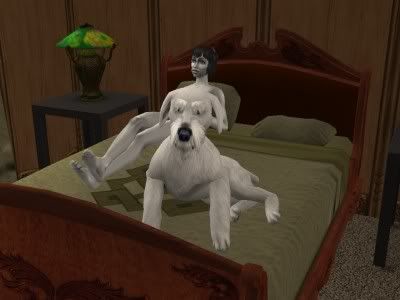 This thing Towel has with dogs is kinda creepy


Guts grew into a...wide-featured creature-thing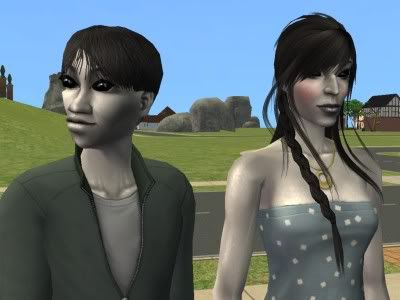 Window didn't turn out so bad. The twins were townified and sent on their way.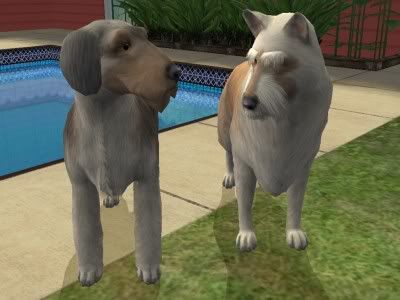 Two of the dogs!


The other two dogs! And then I sold them all.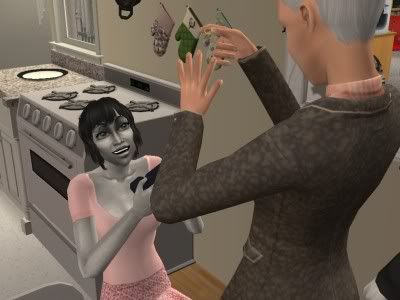 Towel finally popped thequestion to Tiffany. idk what took me so long