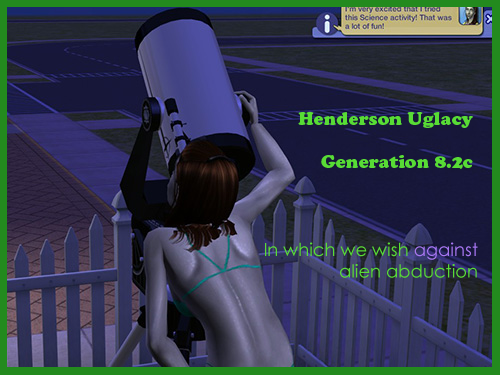 Last time
, Robyn died, Samsung died, Demonia had Orange (a startlingly ugly baby girl fathered by Adrian Lewis) and PomPom (A baby girl fathered by her distant cousin Linear Henderson), finished her frst LTW of topping the Entertainment career (after a long long search for an opening), and Demonia finished a SECOND LTW of topping the Journalism career.
Since we ended with a wedding, why don't we open with some vomit?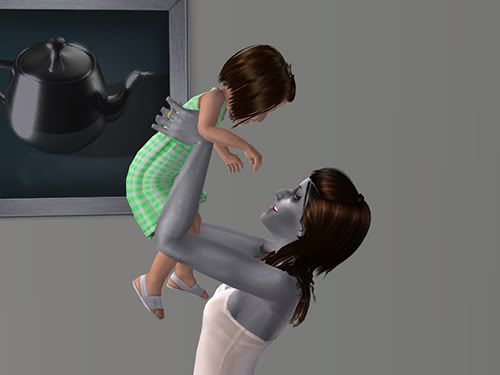 Orange learned to walk!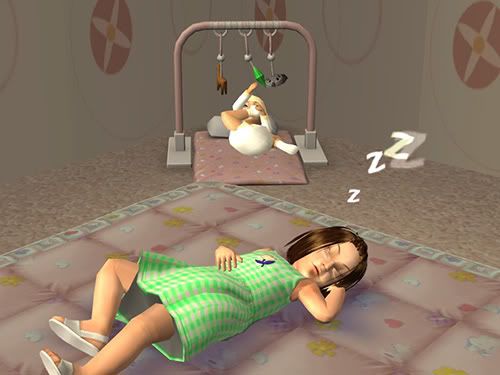 Awww, so cute.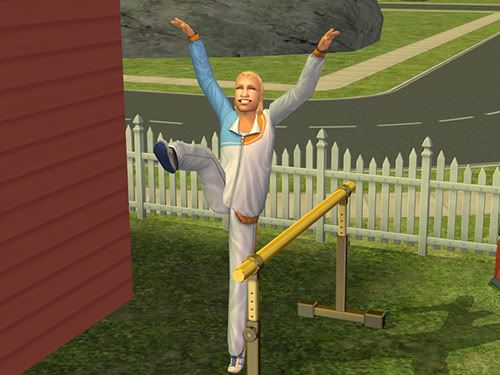 Adrian, naturally, feels pretty.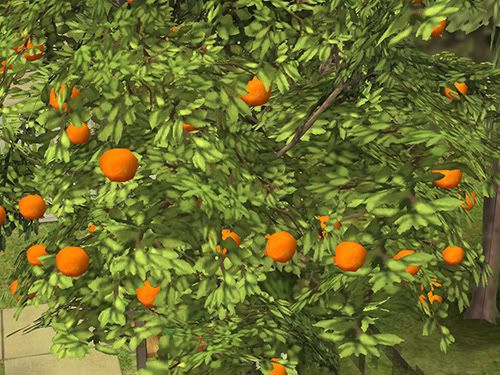 The oranges are ripe! Look how great they are!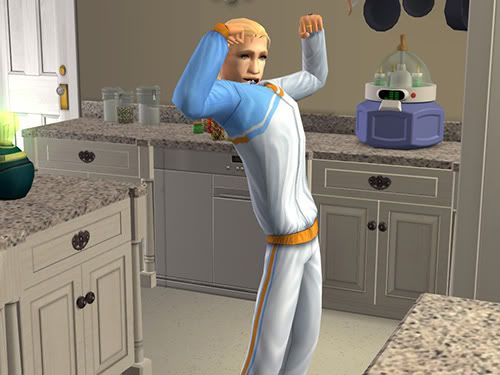 Um, ok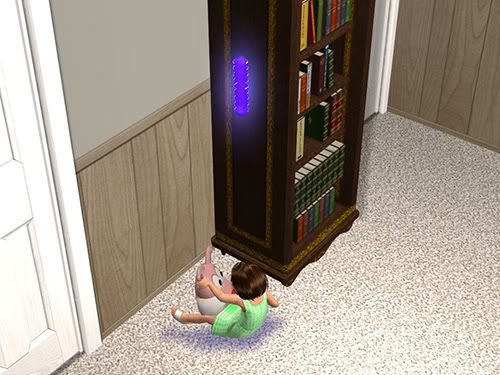 This would be Charisma skill point number six for Orange.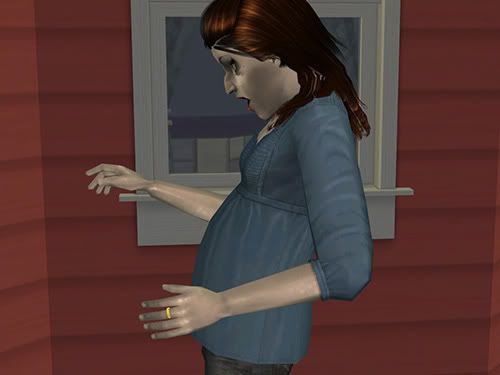 Yeah!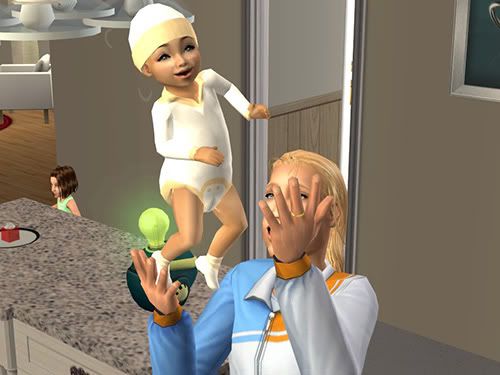 PomPom's birthday!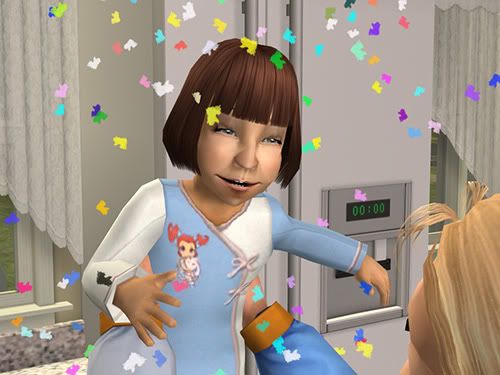 Oh goodness.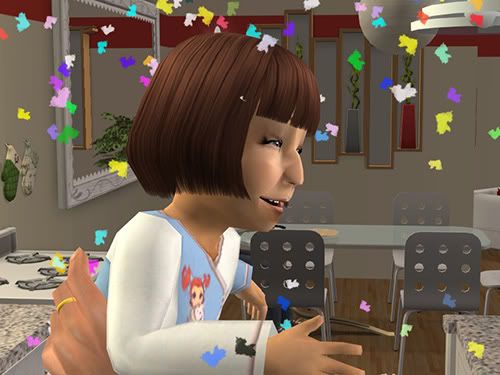 She looks like the side of the family that fathered her.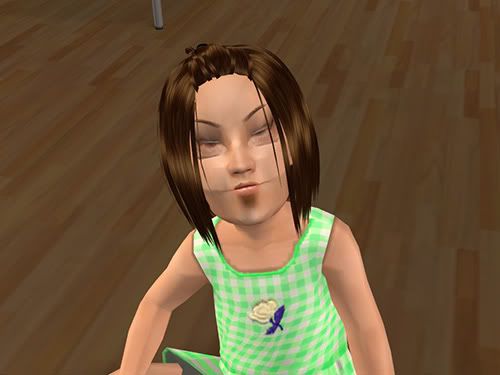 Now this. THIS is a face.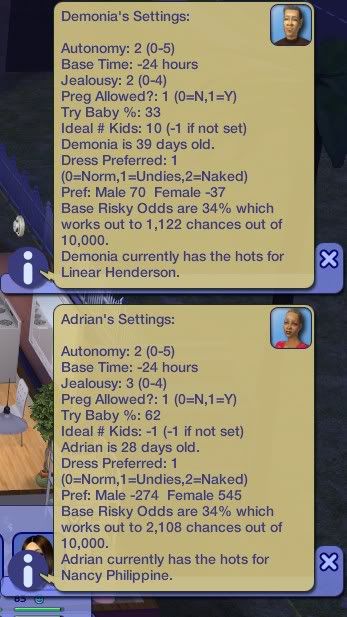 I hate these two.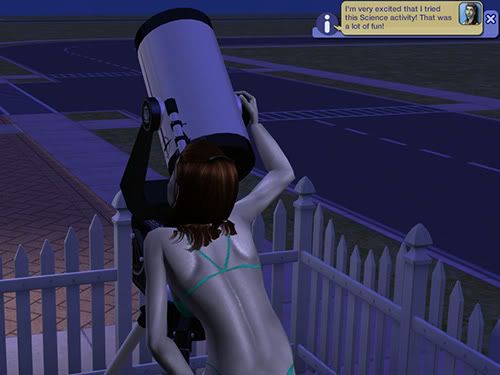 Don't you DARE get abducted.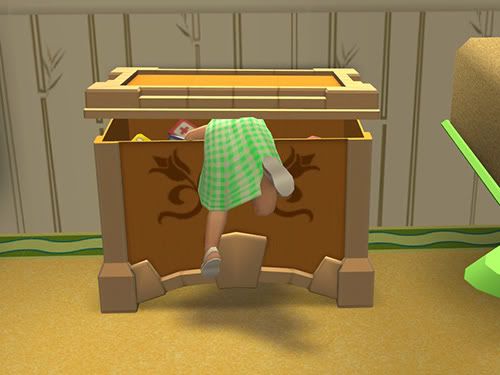 teehee~~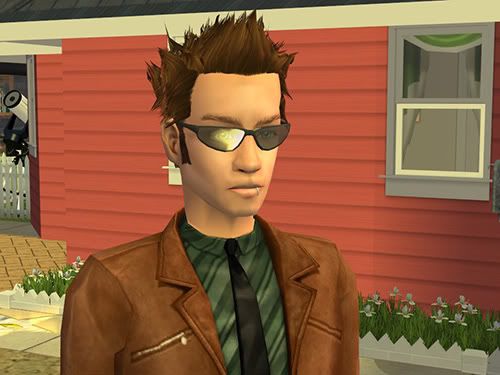 Did I make you over? Who are you and why do you have a lip ring?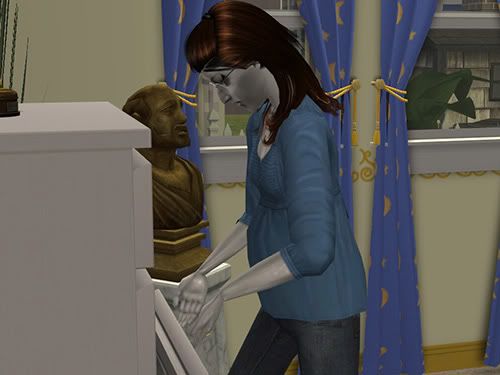 Just to show you her pregnant belly and a bit more mature makeover.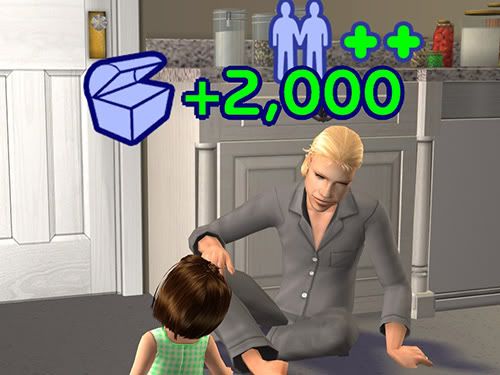 And thus Orange is the first toddler in the entire legacy to learn all 3 toddler skills (because fuck nursery rhymes)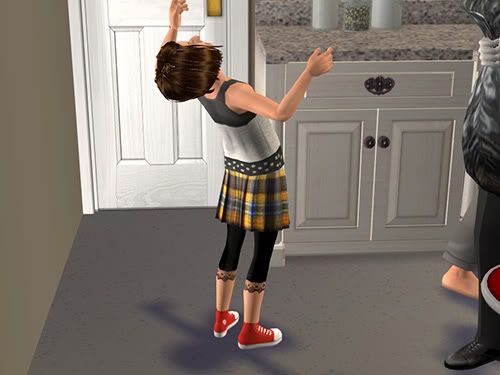 And then she grew up! Love that style.


Oh sweet baby jesus, in your tiny infant manger...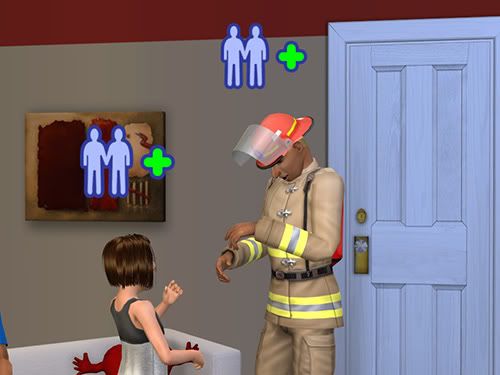 I set her to work. Just in case.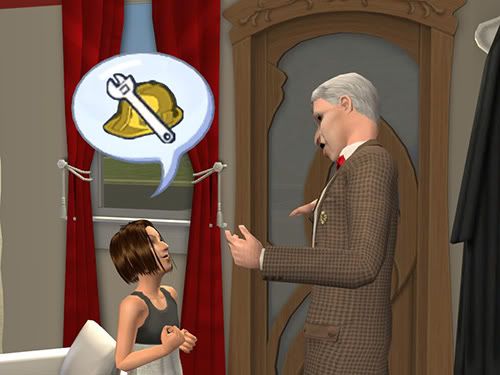 "I'm a hard worker! I can walk, talk, potty, and I have 6 Charisma points!"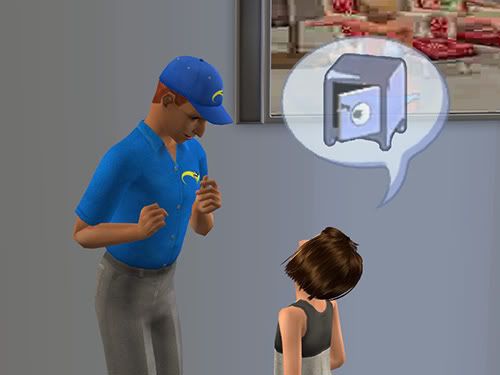 "[something about SAFEty]"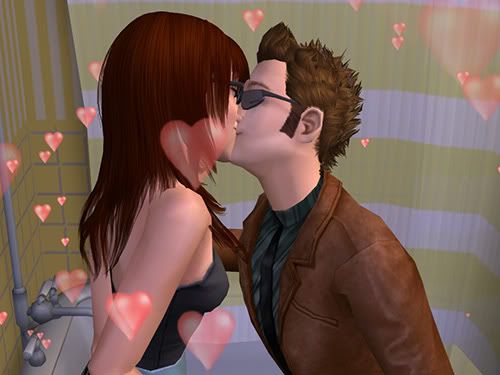 Townies having first kisses in the master bath, neat.
(female is
skittlebox's Daria from...her second legacy...the Mayfields?)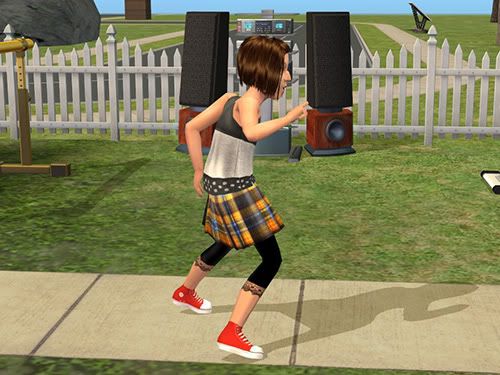 I love this child!


Let's see if she can bake.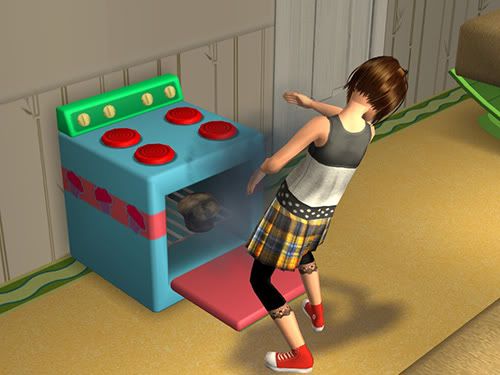 Nope. Oh well.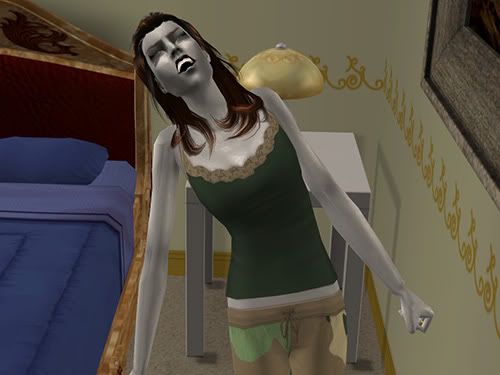 YAY MORE UGLIES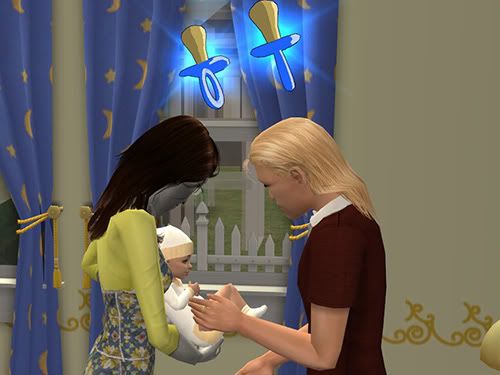 Oh, goodie, twins! I'm ready for them this time.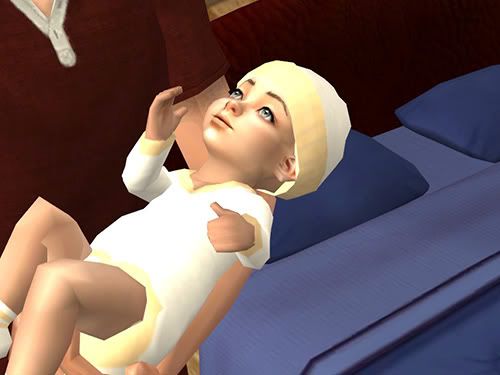 A girl with brown hair and grey eyes like her older sisters.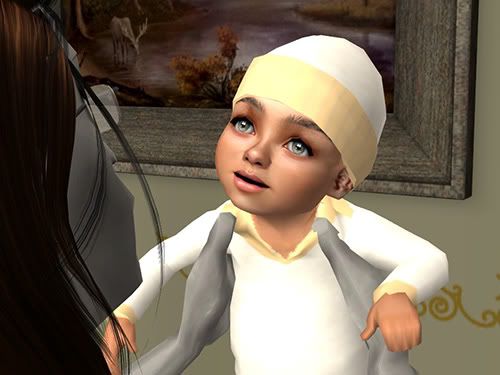 And ANOTHER girl with black hair (from grandpa Samsung) and grey eyes.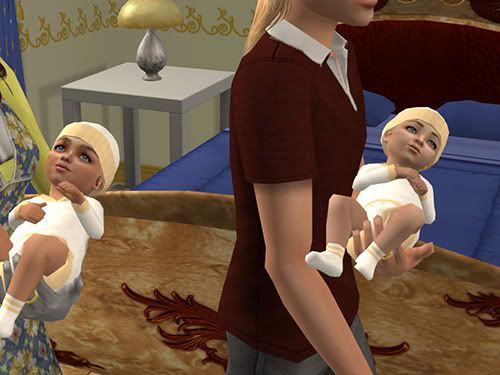 Everyone, meet David and Cotton Swab.
(thank you,
madnessevolved and Davey)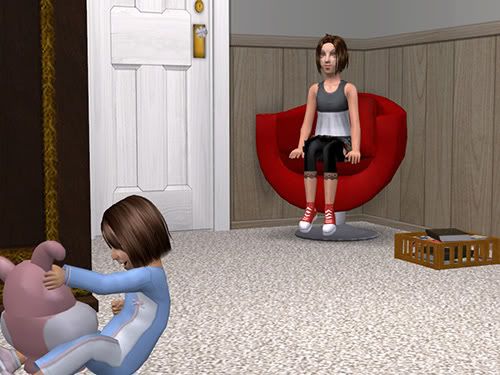 Orange is creepy about that charisma bunny...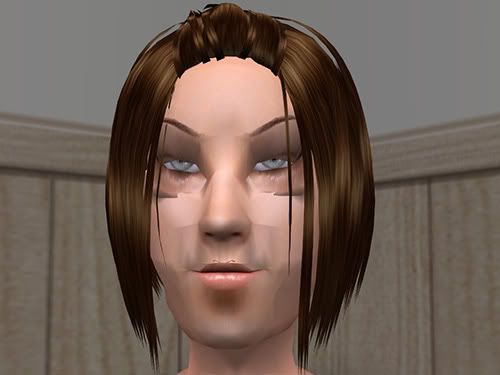 CREEPY, I TELL YOU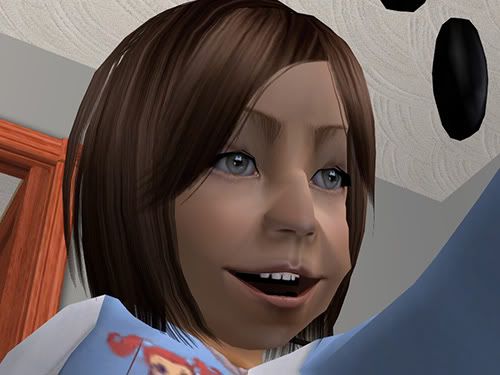 D: ACK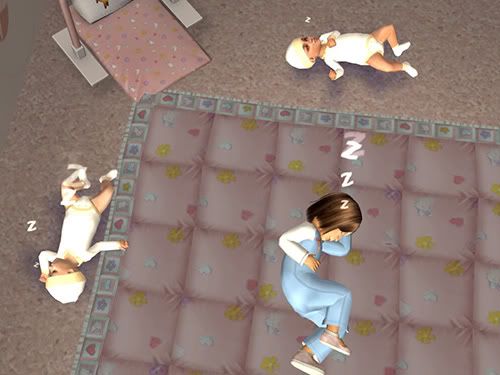 The lot has a room full of babies.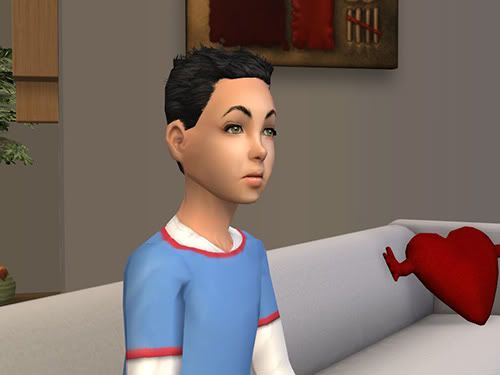 Orange brought home the Gavigan child. Snooty-looking chap.


Oh,
skittlebox, HOW ARE YOU WOULD YOU LIKE TO COME INSIDE?


Of course you would. Touch the ugly.
LOVE THE UGLY, BB, LOVE IT


PomPom's birthday!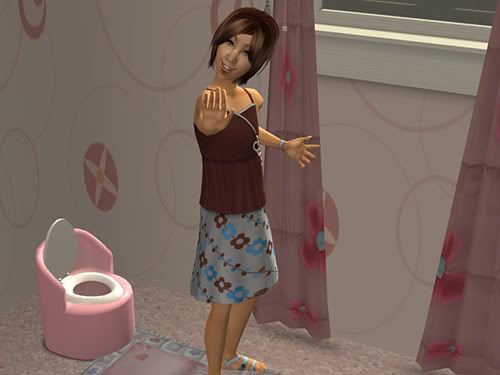 Oh, I love what she's wearing. I don't care to show you her face, because she looks just like her father, who was not ugly enough for his generation.