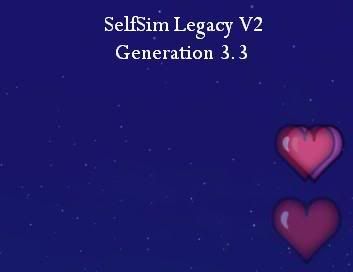 Last time, the dogs bred prolifically, some kids grew up, Kathleen was born, some people and dogs died, Leo had sex, and I mentally chose Jane as the heir. This update, I went on a redecorating rampage, so if you get disoriented, that's why.
Kathleen needed to be helped with homework twice. I don't know why.
I just happened to pause during this. I was amused.
Leo: Man, something smells like burning. Well, time to go to work!
He's trying to be a Pro Party Guest, but I eventually get him fired with 4 days left of adulthood.
Philippe and Kathleen aren't alike at all. One's got an underbite while the other has an overbite; one has a lack of nose while one has what will obviously be a large nose. They're probably not going to be nice-looking.
I kind of dread this kid's birthday. Oh, look, his adopted Aunt Dorothy came over!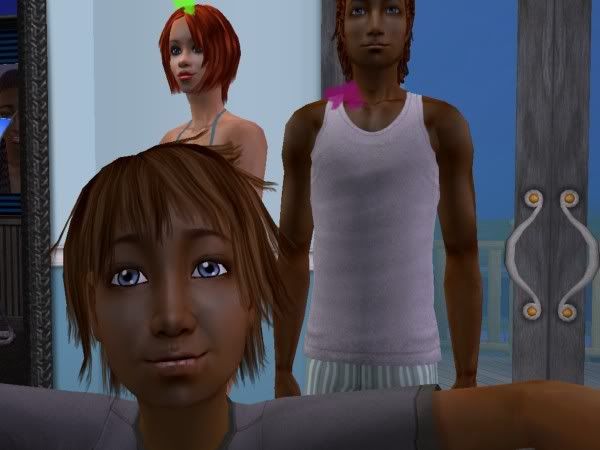 Nope, don't like him, no matter what colour his eyes are.
And he's dorky. He rolled Family and Captain Hero. He also likes stink and fatties, but not when they're in hats.
Jane brought home this guy. I'm pretty sure he has the same face template as her grandfather.
Andrea got her LTW. Now she wants to be a Business Tycoon. Same thing, really. LOL @ her nailpolish on the outside of her gloves.
Philippe got him some Ivy-Copur-style love. They made out all over the house.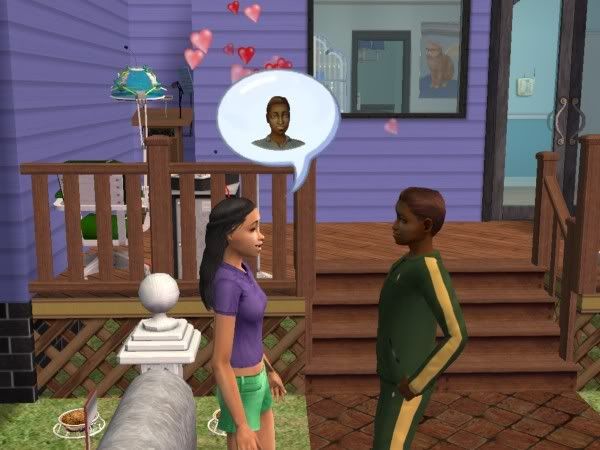 Kathleen...I like her eyes.
I...don't know what it is about her that I don't like. She's just not Jane. She rolled Knowledge, just like Jane.
Um, yes, Marylena? You'll get your chance, trust me.
Stupid Ivy. Who
wouldn't
want to go steady with him?
Jerk.
Yeah, that's right, you
love
Philippe.
Oh. Oh no.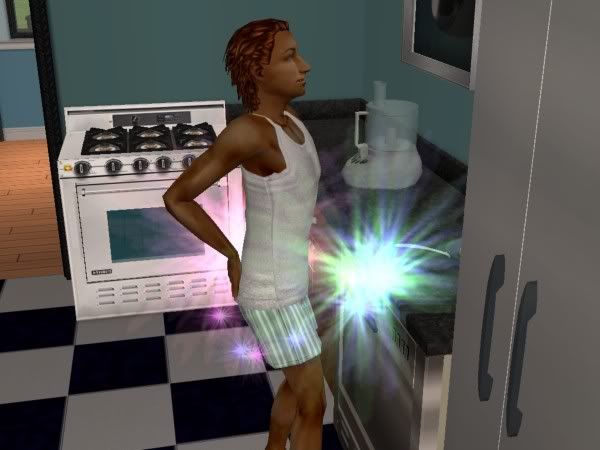 AHAHAHAHAHAHA LOOK AT THE OLD MAN STRUT!
They're both old now. I...don't know what to do with perma-plat elders, so they just skill and woohoo all day.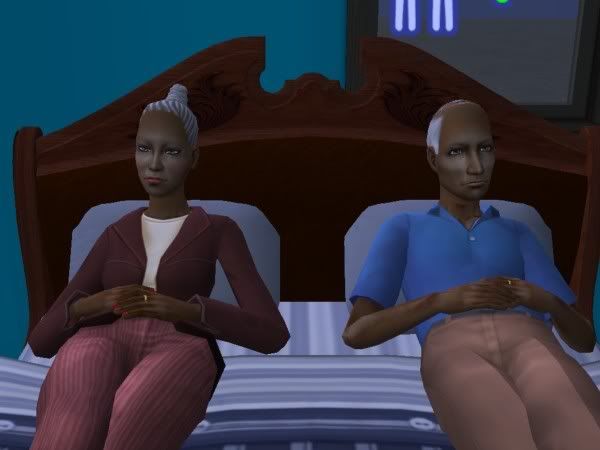 So I ran into this townie at a restaurant. I didn't understand what was wrong with her at first (aside from a case of terminal ugliness), then it hit me: I was missing a default skin.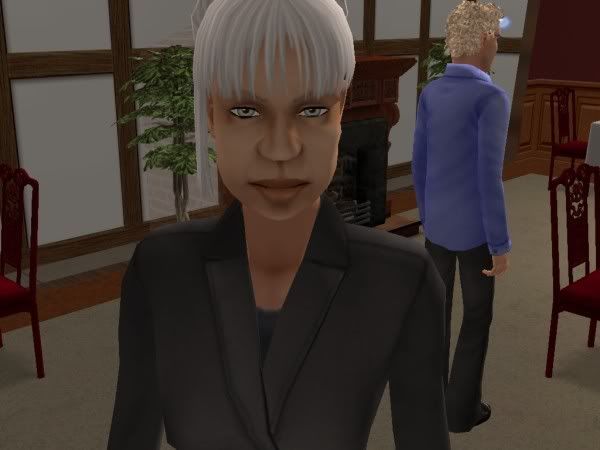 Somehow, though, this guy managed to be pretty without it. He is
so
in this legacy if I can run into him again.
Mercedes died. No one really cared.
I put her on the outside of the graveyard. I'm just trying to figure out what I want to do with this corner of the lot.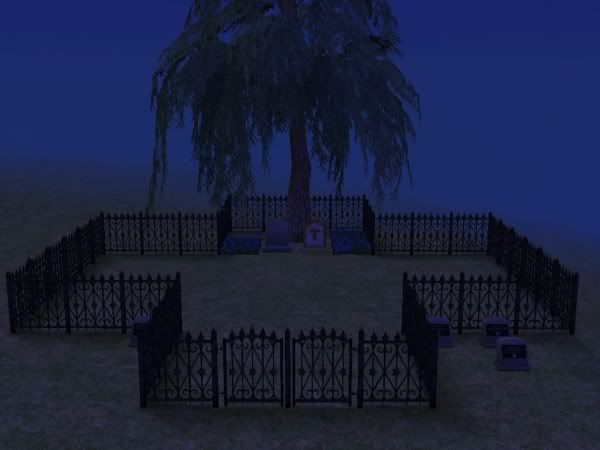 Since adopting strays sucks because they don't come by often enough (that's probably why they're worth .5 for breed standard instead of .25), the family called the pound and convinced the officer to stick his arm through the wall.
He also brought Mitch!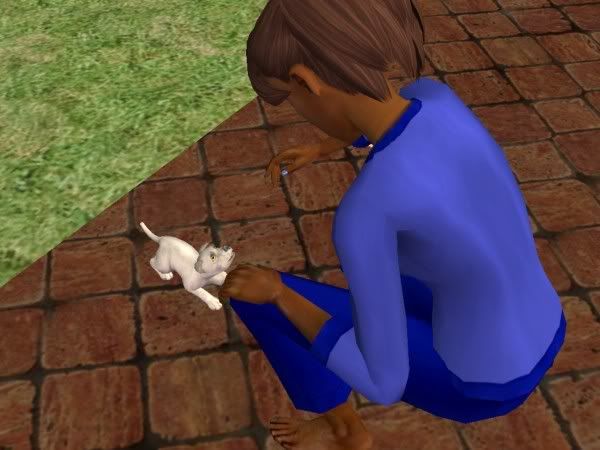 Dorothy came over...she was much better as an adult.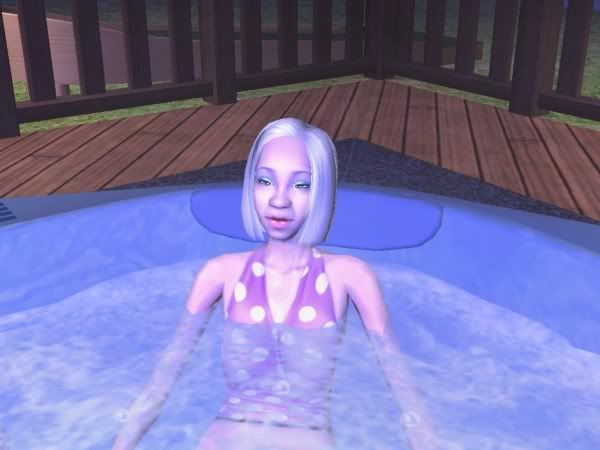 Jane found out that holding hands is like woohoo for teens!
Love her and leave her, right guys?
All together now: awwwwww
Um, oops?
Uh...
CRAP
This doesn't look good at all.
Well, that solves the bladder problem...now what about hunger, sleep, hygiene, fun, social and whatnot?
This lasted two days until I made her retire.
Somewhere along the way, Jane grew up and hit on the gardener, Ross Steele (who has the BEST NAME EVER).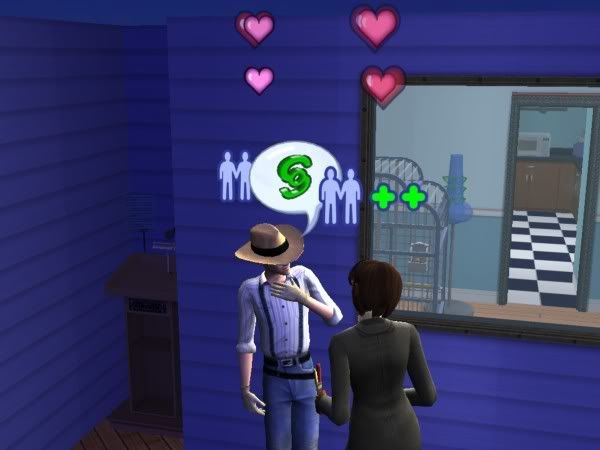 Kathleen's all "Hey guys, what's going on? Oh, engagement, eh?"
Yep, and some moving in, too.
Ross Steele, fortune, business tycoon, 7 10 3 5 3 (35 from an NPC???), likes fit young blondes, and came with 10 body and mechanical points. GARDENERS ROCK!
I took this picture after they hottub-woohooed 5 times.
Does he remind anyone else of Owen Wilson? No? Just checking.
Mitch grew up...I hate his markings, but the breed standard must go on!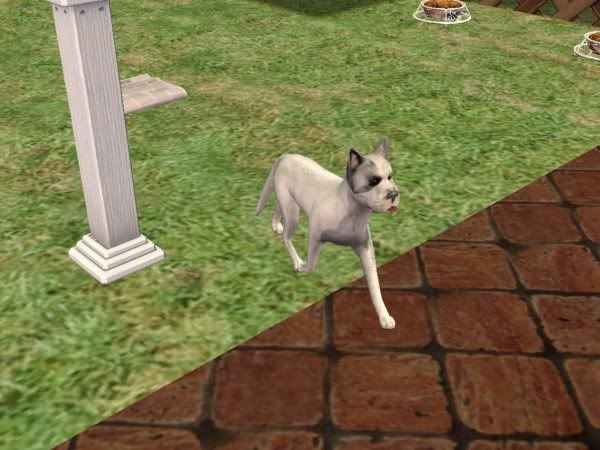 Grim came for Rudolph and I was very sad. I wanted him to live forever.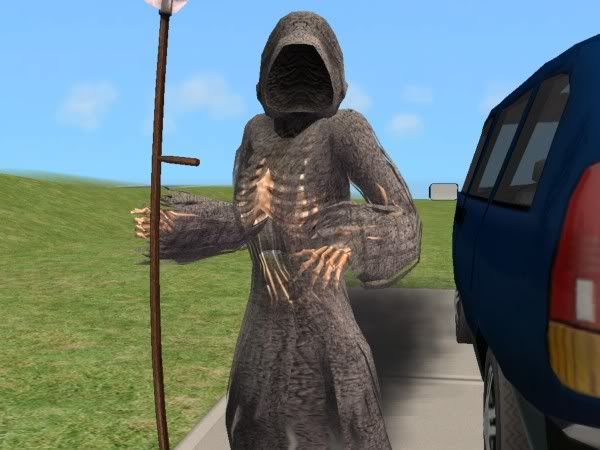 BUT, Mitch and Buttercup had puppies the very next day! Seriously, she was pregnant overnight. Her litters are two days apart!
Kathleen: How come
he
gets to grow up?
I
wanted to grow up! [notice that his entire teenhood has gone by in this update because not much went on]
I still don't like him.
Ross was SO CLOSE to having this be his legacy portrait. SO CLOSE.
But it wasn't. Oh, and Jane's finally pregnant.
And so they were wed. She took his last name...because, really, who wants to be a Hogan when you can be STEELE!?
Who wants to guess who the genius is sticking the screwdriver into the computer?
GoooooOOOOOO PHILIPPE
Please note that I installed the Pets patch and my birds no longer have hunger decay while the game is paused. Sir Bird back there has been alive for WEEKS.
Ever closer to generation four!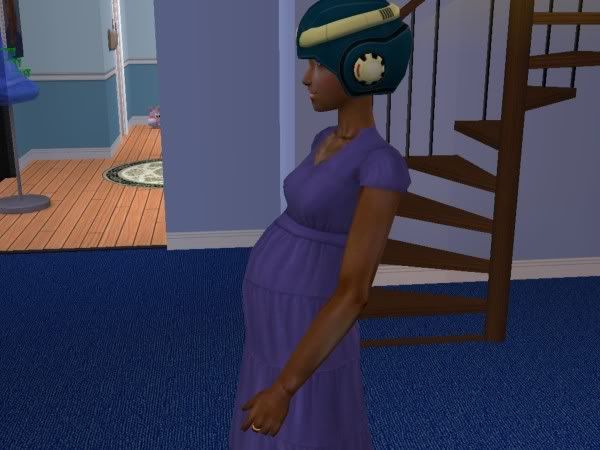 This update was agonizing to play because I hate teens and there were three in the house. I think there was a stretch of ten days where no one grew up but the dogs. Ugh.
My mom came over and took me to the book depot. Then we went to a grocery store and I bought mini cupcakes. They're delicious.
Current Mood:

chipper