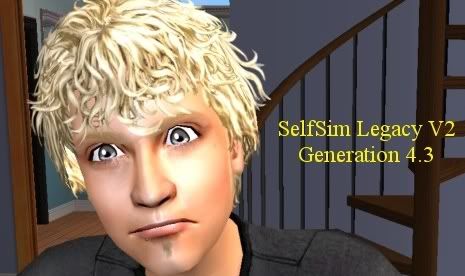 Last time, the fifth generation of dogs was boring, I experimented with new default skins, some sims died, and more grew up.
So, why don't we kick this off with Jim stealing the newspaper. He has no beef with any member of the household.
Why does the paper always disappear when it's stolen?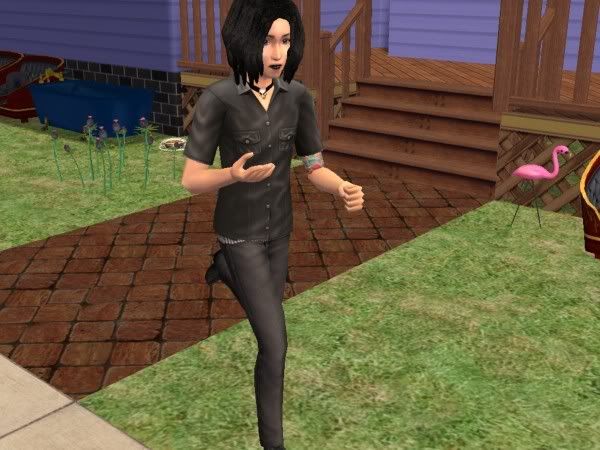 They do look different, but it's really slight. Wain's jaw sticks down more and I think his chin also sticks out a bit.
Ok, he has an oval face and green eyes...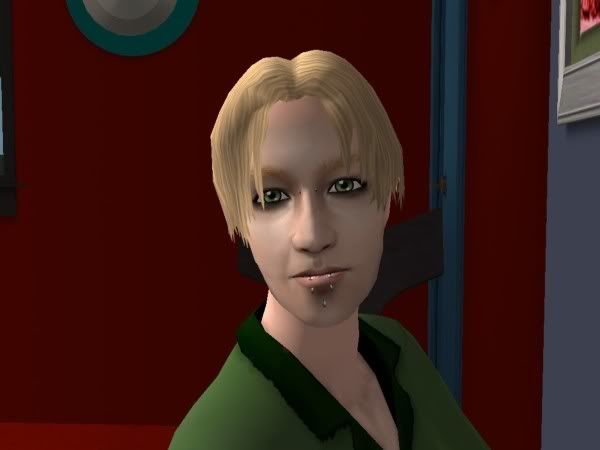 While Dale looks perpetually high, has grey eyes, and has a slight heart(?)-shaped face.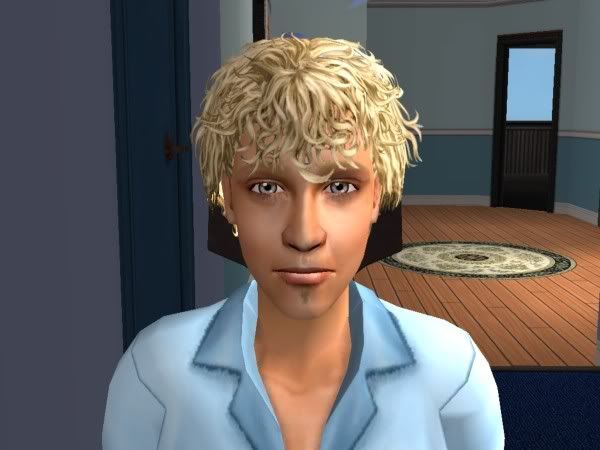 I did some work on the graveyard. I'll probably redo it, but I just want to play with it for now.
Does everyone remember Blue Steele?
Well, she grew up. She rolled
Fortune
Family.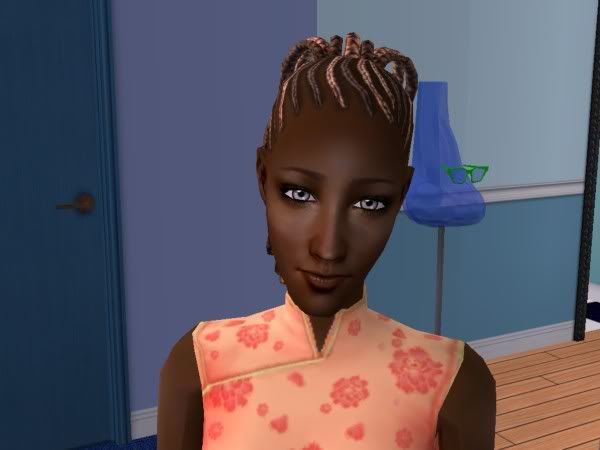 Buttercup ran away with the reaper.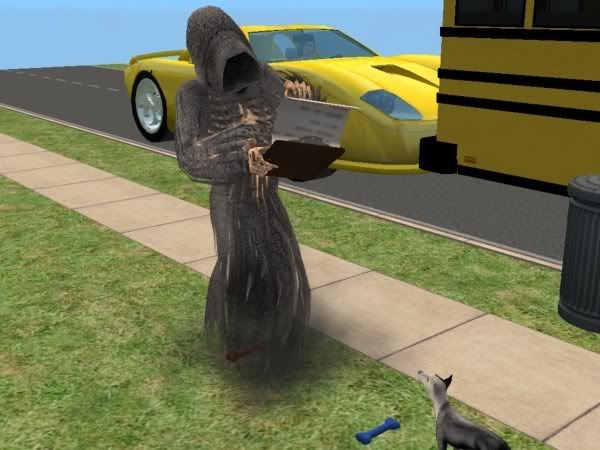 Ross became CEO. Now a helicopter picks him up for work everyday *sigh*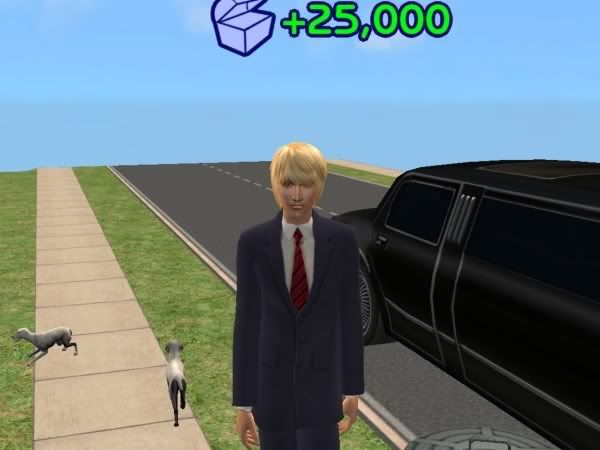 Adonis was a stray that Jane had friended while she was a child. Finally, she regained relationship with him and adopted him.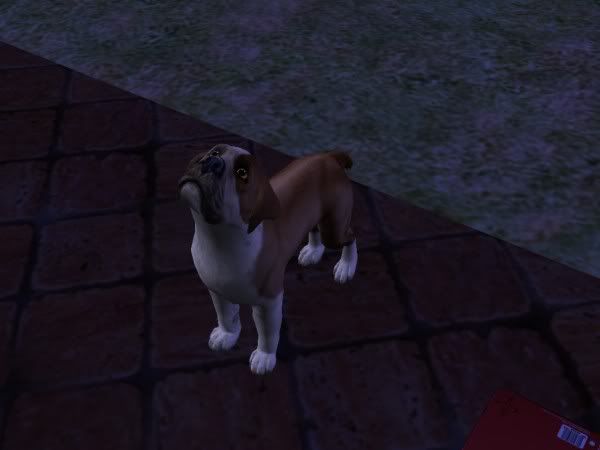 So, you know what's really, really funny?
Watching a sim dance to Weapon of Choice. It's perfect. My boyfriend and I couldn't stop laughing while watching Ross go to town. Go ahead, go to youtube, search the song, and let it play with your game music muted while a sim dances to the radio. I guarantee your laughs.
I need to get a different light fixture on the wall. I hate those things.
Wain needs kisses. oh, and here's his tattoo. If there's anyone out there who actually knows what it says, let me know.
?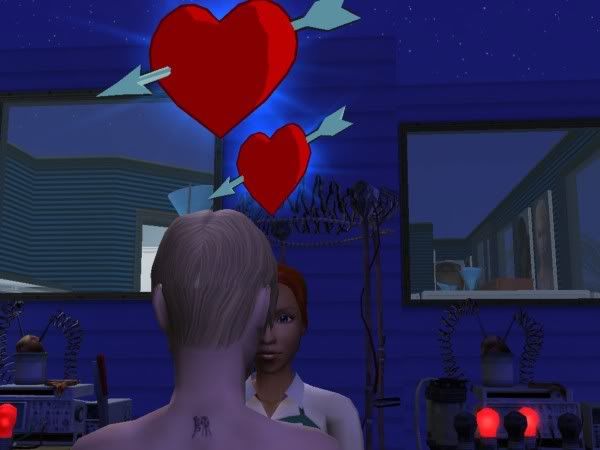 I remember teen love. It feels just like this picture looks.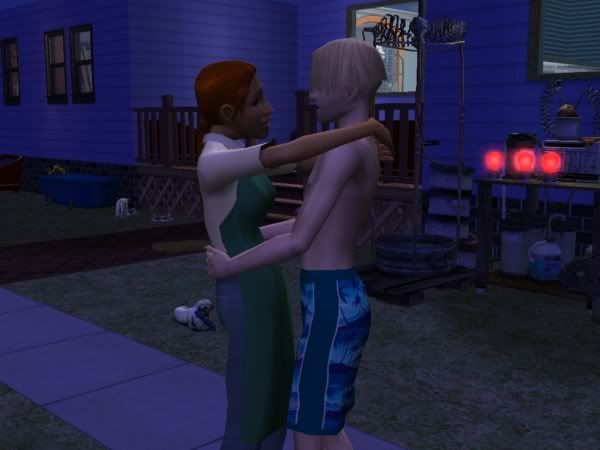 How could she turn him down, he's in his swimsuit!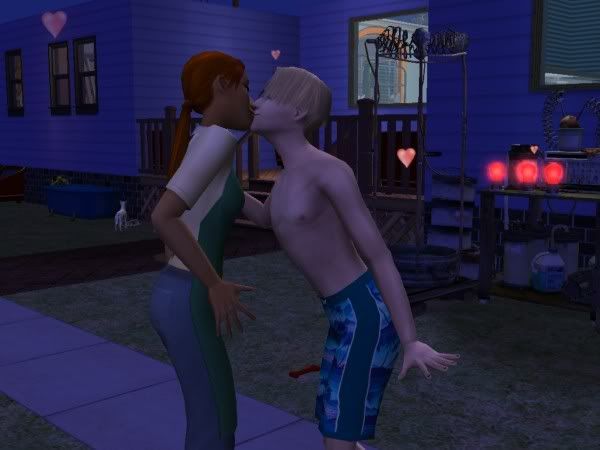 PIMP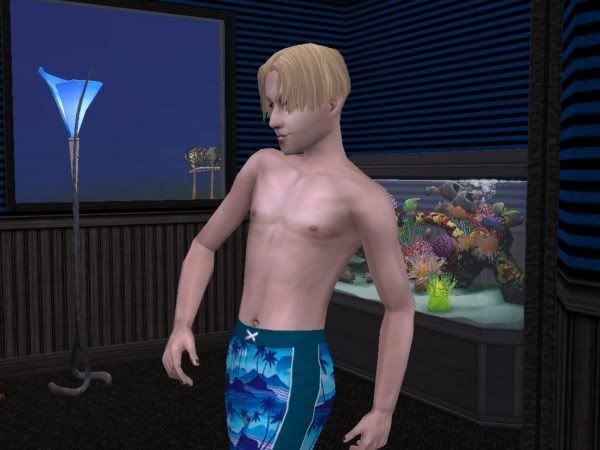 I love me some sim-pimps.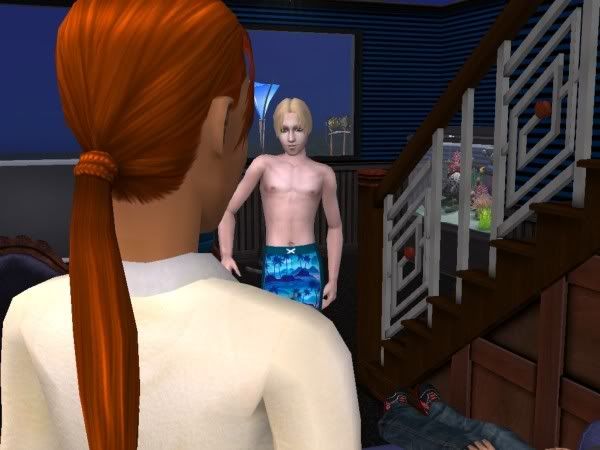 Uh, what?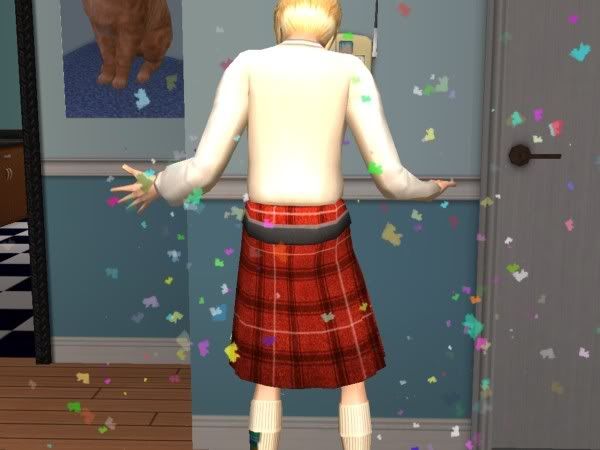 Oh, it was just Ross aging. I don't think these @stefan skins have an elder morph.
Get one last look at those gravity-defying love-pillows, because they're about to hit the floor.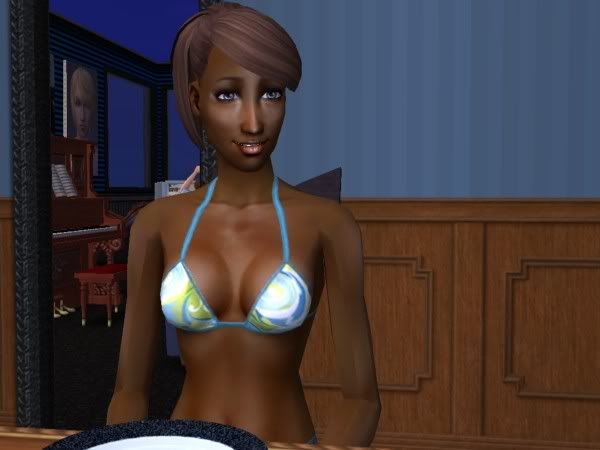 Down they go! Yeah, she dyes her hair. You wanna make something of it?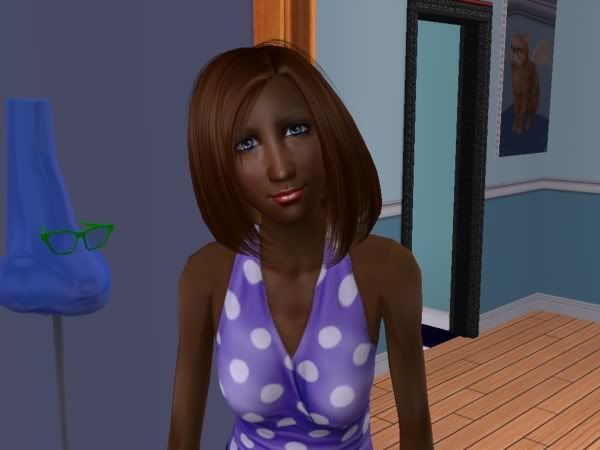 Oooh, date presents.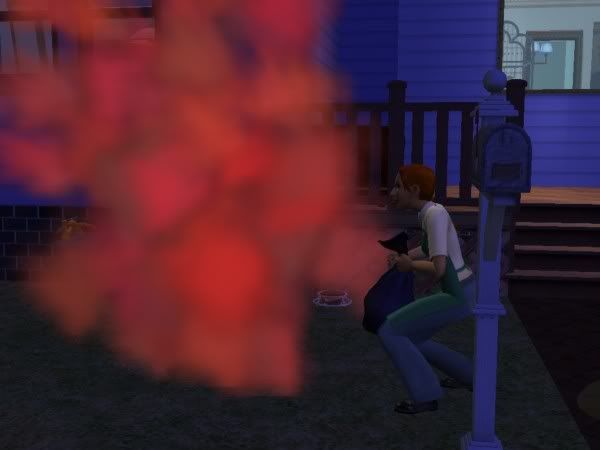 *sigh* already have one, so I threw it in his inventory. Never know when you'll need an extra awesome stereo.
Um, yup, their first makeout. Shortly after their first kiss. Yes, Wain beat HIS MOTHER to first kiss. I don't know how I managed that.
This picture's a little confusing. We have Maggie looking down on the wolf she just beat up and Brutus and Belle having a howling match. This house is animal chaos.
I think it was a ballad.
Dale talks kissing with Ivy Copur. Has anyone bred her into a legacy?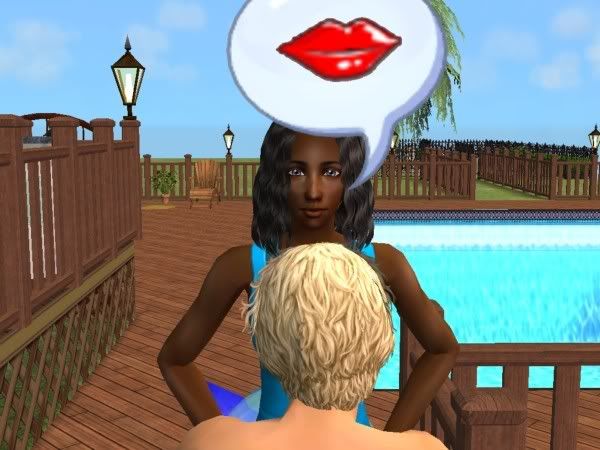 No caption needed, just that I can't keep her or Ross away from the thing.
So, here's Wain. It's FINALLY his birthday. This generation dragged for me because the kids were born too close together.
Ha, I love this outfit, and the cracked-out expression suits him.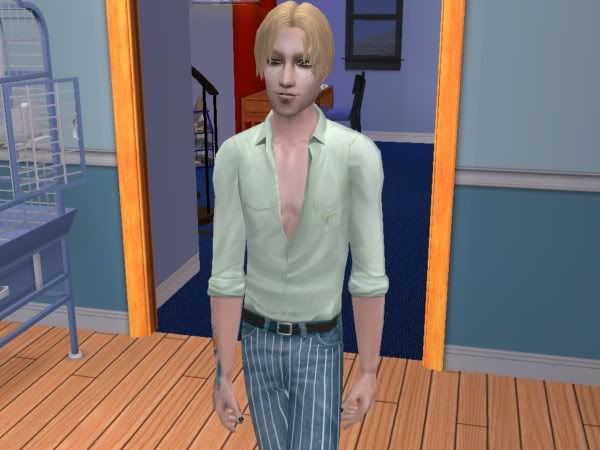 Even though this is the first pic I've taken of it, it's by no means the first time Whimsy has shown up. She roams the house every night and scares everyone. Also, what was Maxis thinking with the pet ghosts? They're terrifying.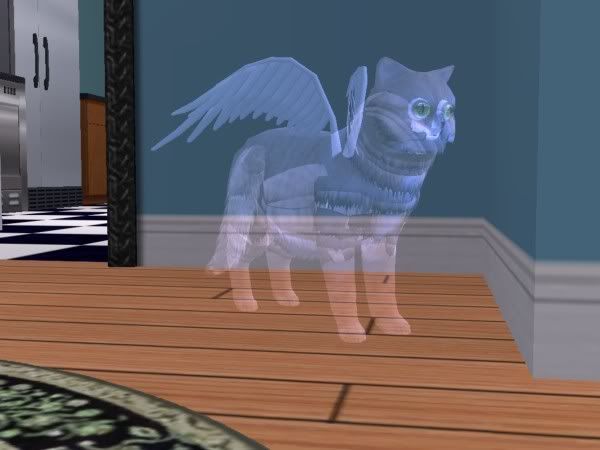 "I get to
clean
?? SWEET"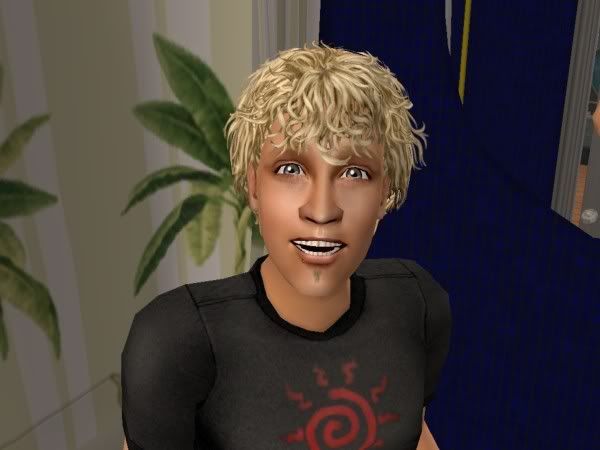 Ross gets attacked by Zeus 3 or 4 days of the week for spying on him. I can't keep him away from that stupid telescope!
You ever looked around back while a sim is in the bath? Well, now you have.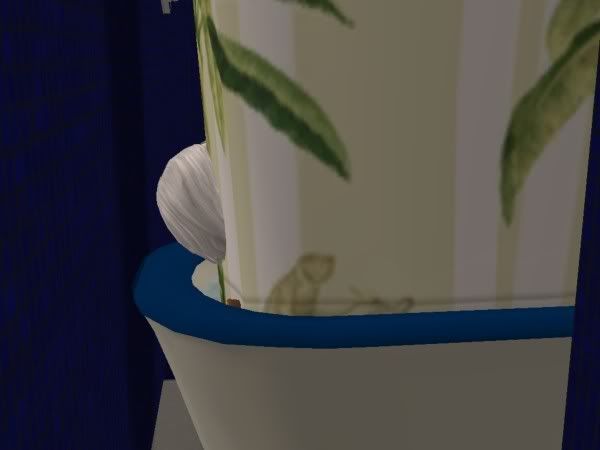 Dale inheirited the booty-shaking gene.
STOP
Puppy time.
Yay, a black one!
You ever have a picture taken of you where you were all "Man, why do I look so drunk even though I'm not?" This is Dale's.
PIRATE GEAR STAYS
I sent him out to FM to look for a woman. He feared getting his picture taken and karaoke. So what do you think he went straight for? Yes, the karaoke machine.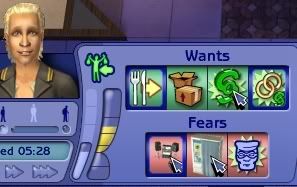 Scope Room had him eyeing up Brandi LeTourneau. Sure, she's cute, but there's a different woman I want for him.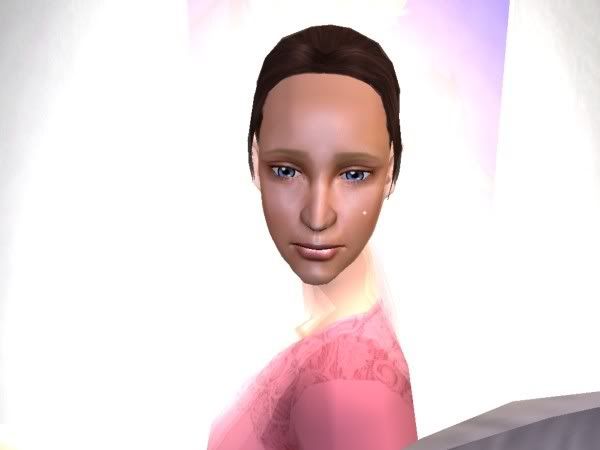 Ivy. I can't not have her in.
facesmash
The best part is, she doesn't find him hideous! Wonderful!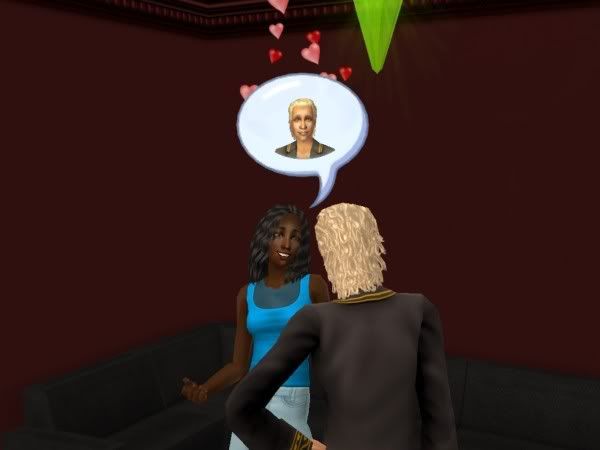 I love the look on her face. I'd probably have that expression while being kissed by a sexy blond pirate, too.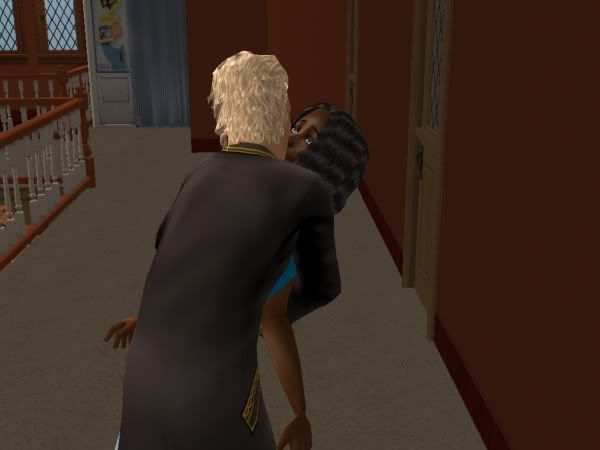 Next morning has Bobby beating the fur off a random wolf named Fawn. WTG BOBBY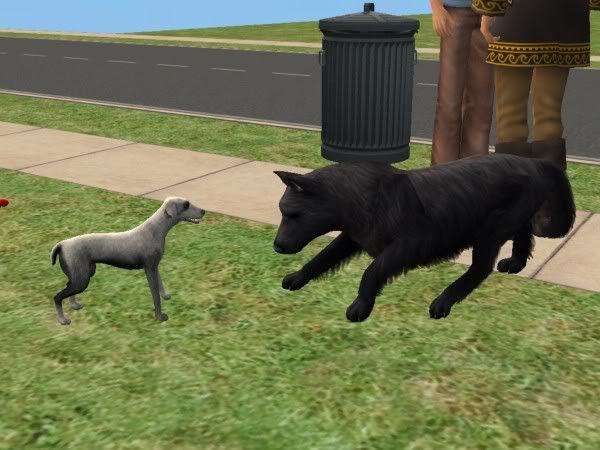 Dale continues to endear himself to me. This time, by captaining the bathtub...in pirate gear.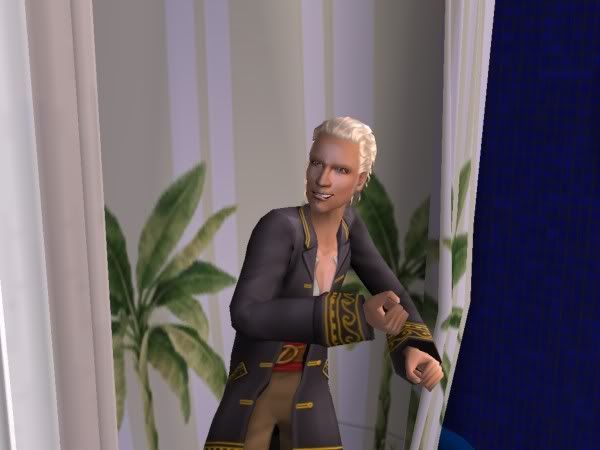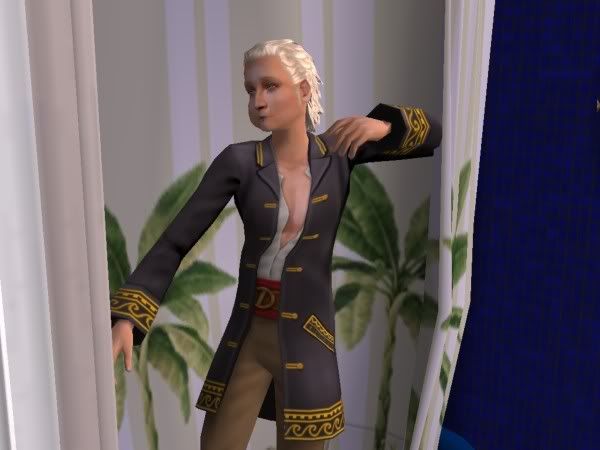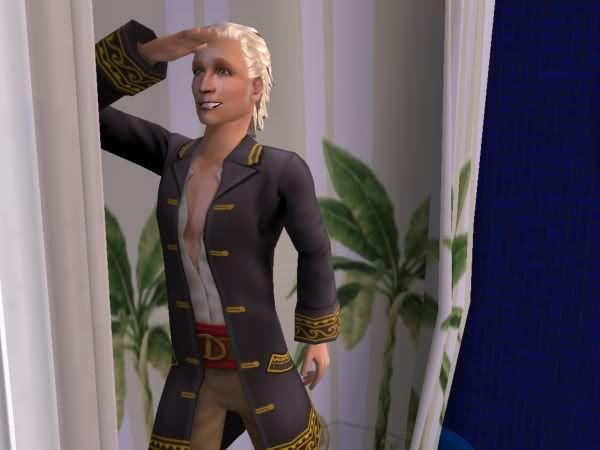 PURPOSE: this shirt has a see-through back, which I didn't find out until I saw Wain shirtless. His skin came with spine piercings o.O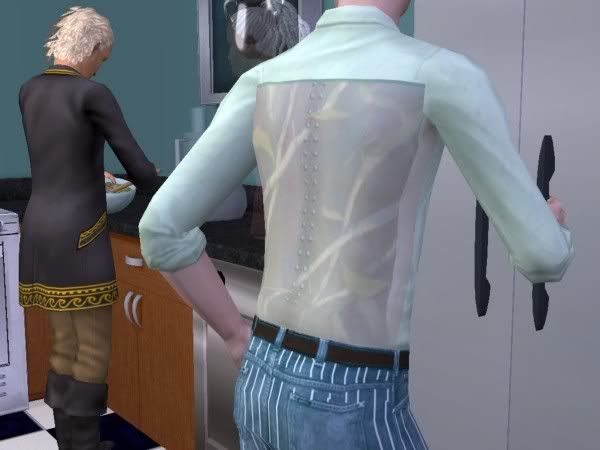 Is it bad that I want his pants? I really like those pants.
Some nice friendly gossip!
Jane: Ivy, you know, the one that's married to your Uncle Philippe and has three kids? WELL
Jane: SHE BURNED PANCAKES ONCE, ISN'T THAT FUNNY?! LOLOLOLOL shhh don't tell anyone.
Everyone appreciates the portrait of Whimsy once a day. It's great, especially with walls down because it looks like they're pondering whoever's in the kitchen.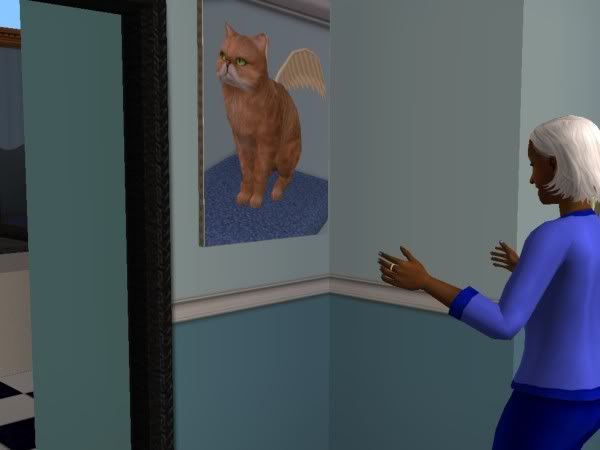 Wain got a love note! Why do they come so late? He's like, 5 days into his adulthood :S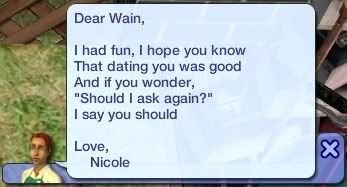 Mitch died *yawn*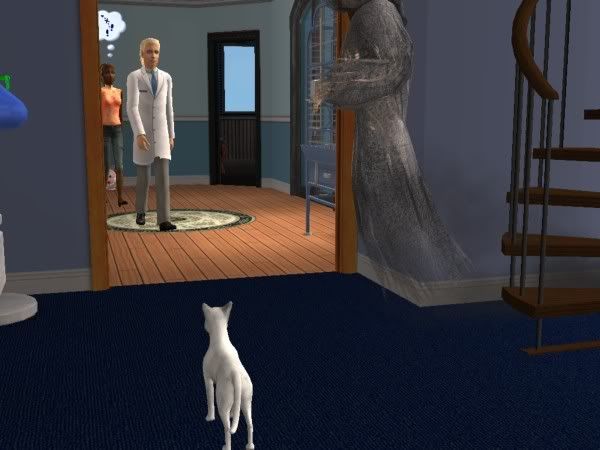 In the gen3 spare household, Joe Hogan was transitioning into a child.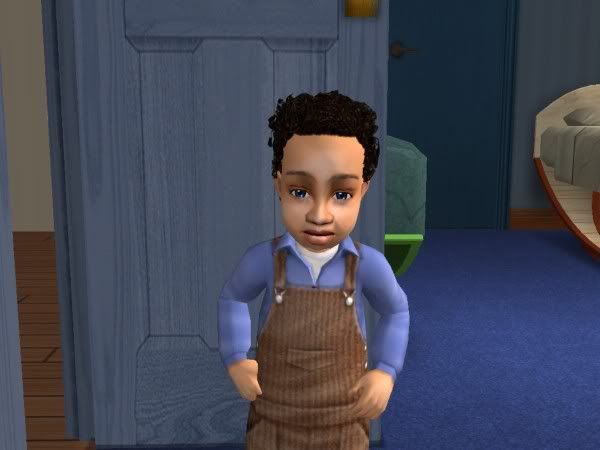 So glad I didn't marry Ivy into the main line. I just wish she'd spawned a girl.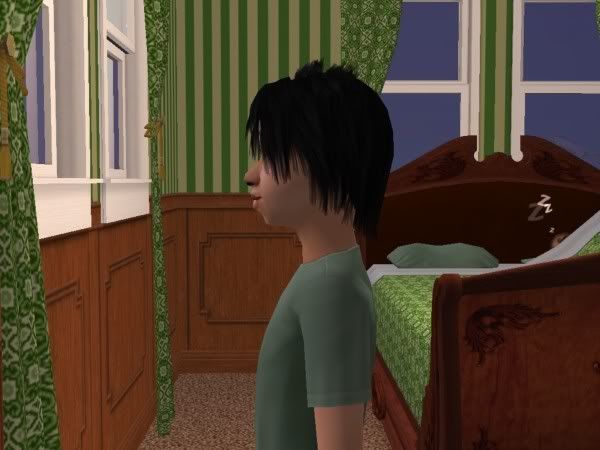 Here's a random cat at Don Lothario's house. He takes 'romancing the pussies' to a whole new level.
END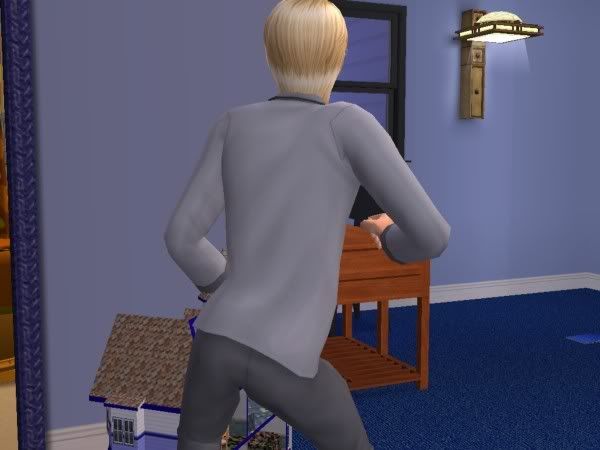 I'm working my butt off to try and get a family tree done, but all my pictures are crappy or I'm missing some. Plus, I'm teaching myself how to use the GIMP, which is no easy task. (Please see the community for a small display of my talent.) My title pic was done with it, but it still looks like a MSPaint job.
Missing something?
Current Mood:

bouncy

Current Music:

Distillers-Hate Me