WELCOME BACK!

Last time, there was a lot of anger, shoving, skinny-dipping, and family win at the new pond. That's about it. If you don't remember, that's because it's been a couple months. You should really check out 5.2 before reading. Not that there's any semblance of story, just to meet the characters.

Let's start with some NPCs. Trust me when I say that the repairman is hotter than the maid.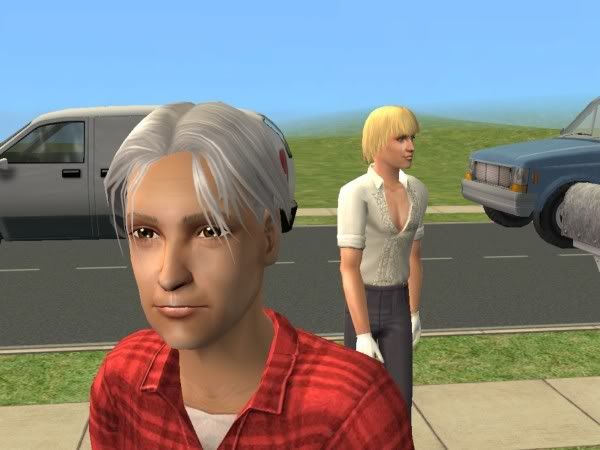 "Uh, woohoo"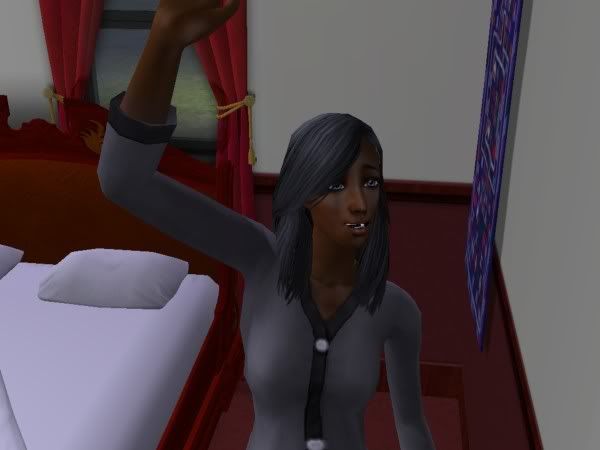 It's a girl! With her great-grandmother's green eyes, meet Cleo (she and Clark are named after my cats, which you would know if you read 5.2).



Birthday time for Clark. He's got his dad's mouth.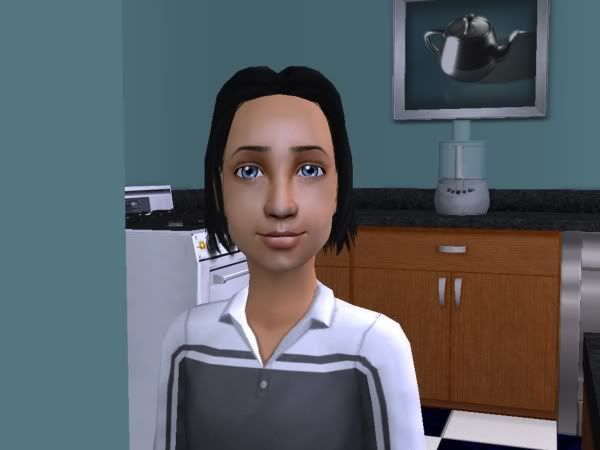 Huh. He's kinda cute! Ivy's big ears *shakes fist* He rolled Fortune, like half the rest of the family.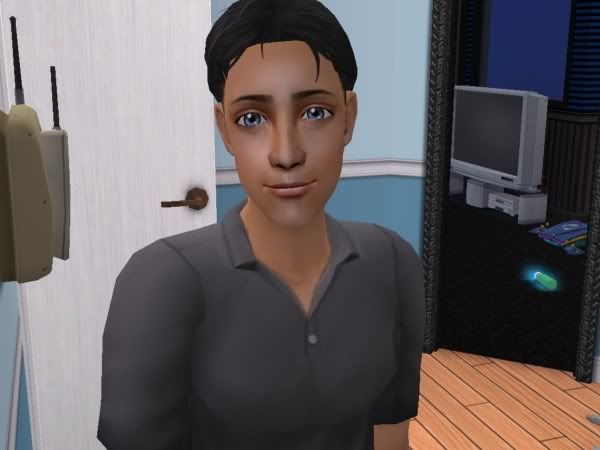 He also has a crag in his face. I HATE IT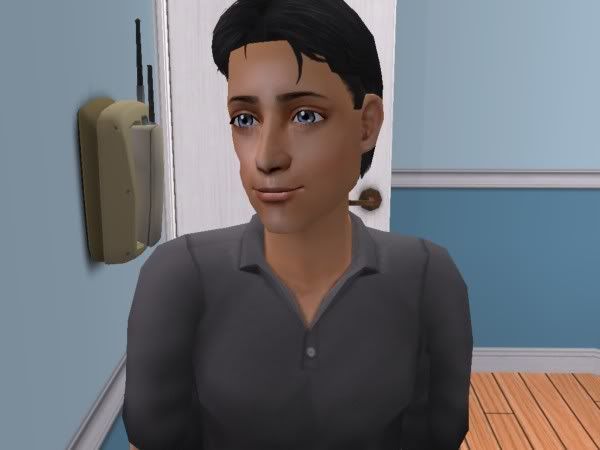 I'm kind of really excited for Doug to grow up. Here's to no crags!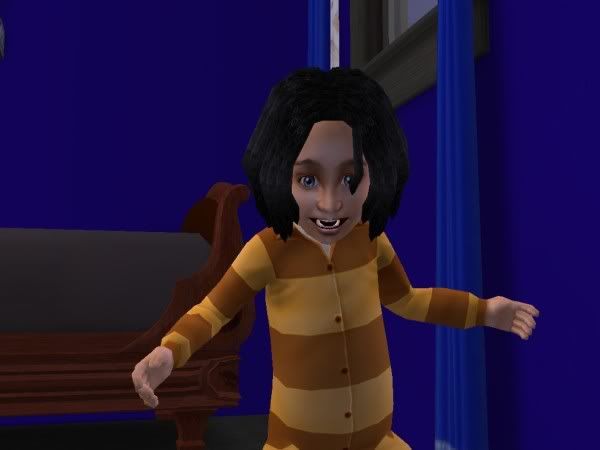 He looks a lot like Dale. This is a picture of him going to steal the lawm gnome (which lives on the founder's grave) back from his Aunt Kathleen. Blue came over the next day and stole it again. Two generations of having that lawn gnome and it's just starting to get some action.



More fishing, because it passes the elders' time. They're old.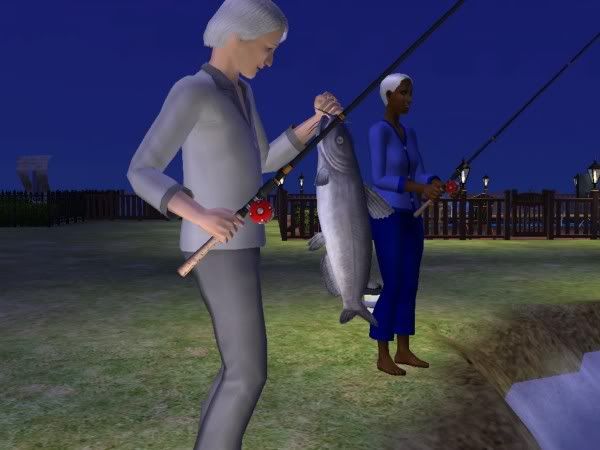 So, at the exact same time Ariadne was giving birth (to a black male named Biffy)...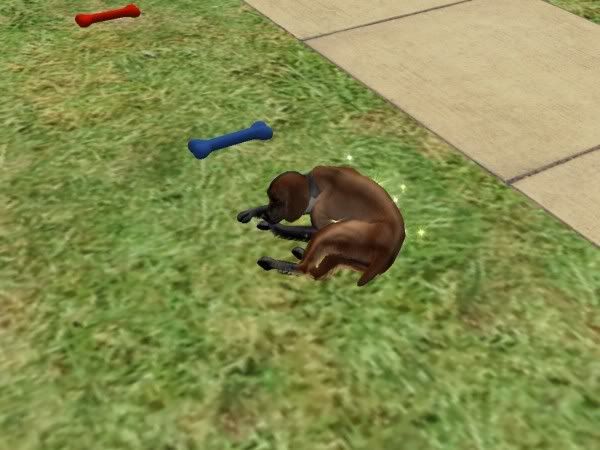 This was happening. I was actually staring at my screen wide-eyed, unsure of what was going on.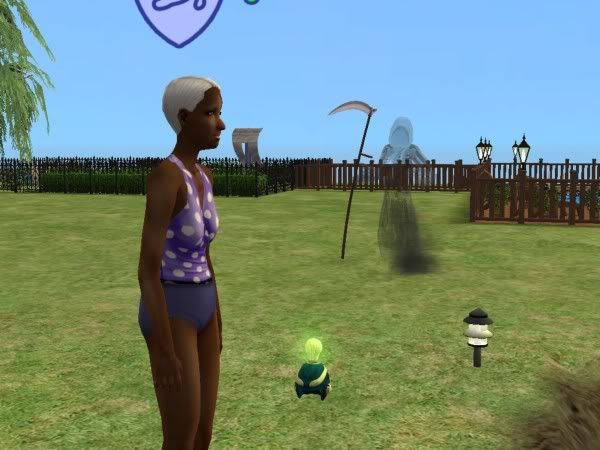 *sad puppy eyes* She never got to say goodbye to Ross.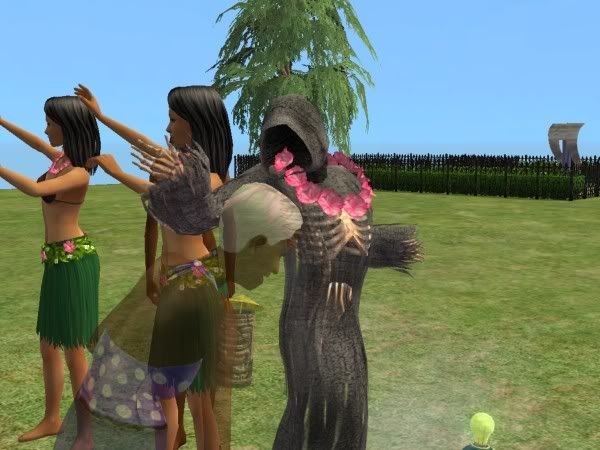 Right when Ross came home from work that same night, Grim came back for him.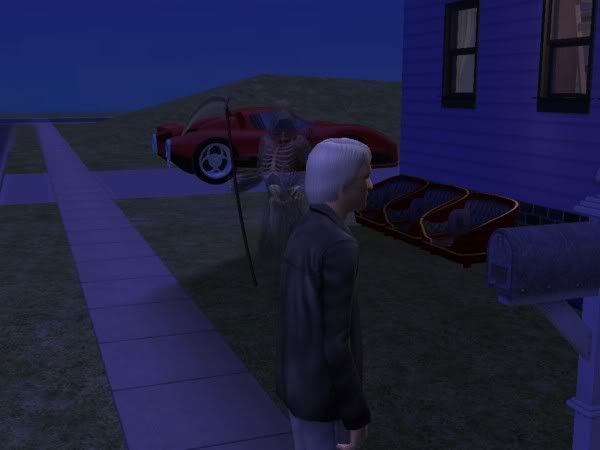 He never knew his wife died (and left him §20 000), it was extremely sad. This was the saddest couple of deaths I've had in this game. They both lived to 81, my only sim couple to ever die on the same day.



Goodbye, generation 3, you were cute and made attractive children.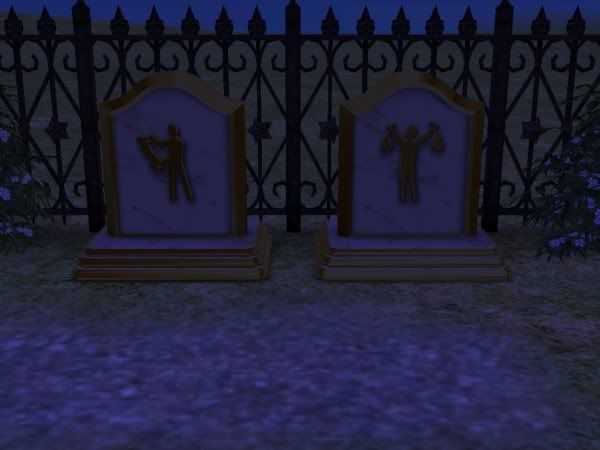 There's a pool water glitch now? How do I stop it?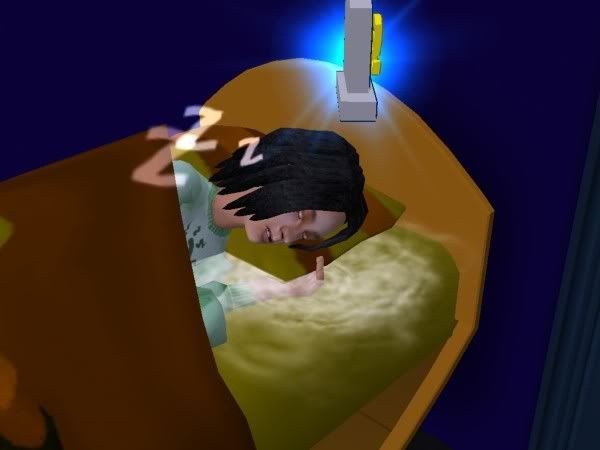 *squees* LOOK AT VINNY!!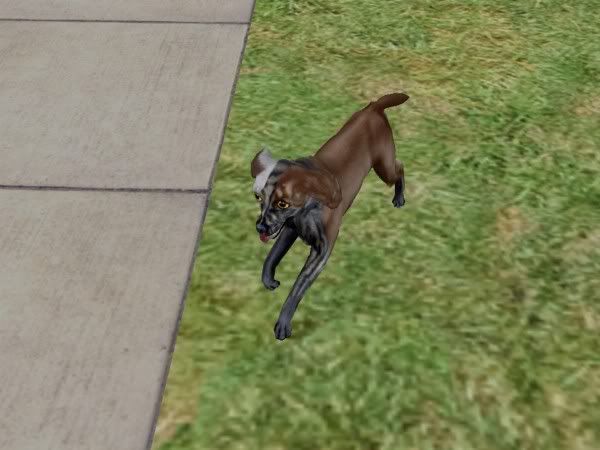 Now look at the dog I adopted for Vinny (or Biffy, whichever one has the best relationship with her). Her name is Helga and she pees on floors.



Cleo's birthday!



Before we see her, check out her stats! If I could just have her Playful and Neat switched, she would be my ideal sim. She'll do, though.



She also grew into custom hair, but it makes her look like a boy at this stage.



Better? She has her dad's nose. The boys have Ivy's and it looks terrible on them. Well, maybe I'm just biased against Clark's crags.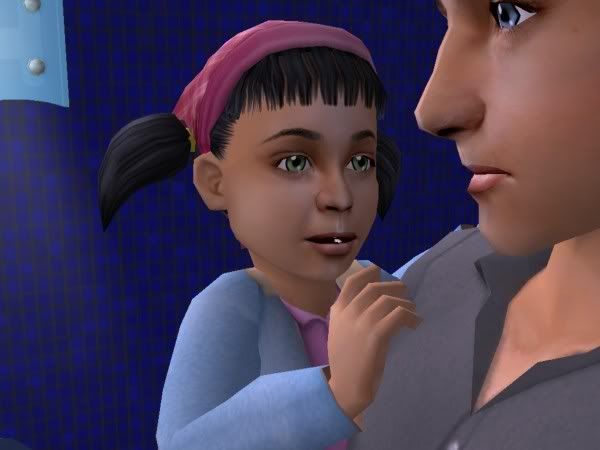 You know what I never want to experience? Being bathed by a metal hand. It can't be good for baby or said metal hand.
And, in case you're wondering, she really does have that stunned look on her face a lot.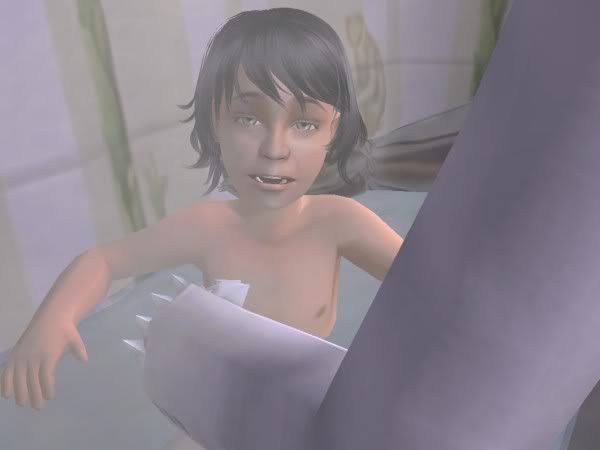 You know when you unpause/zoom in really fast and the toilets splash? I LOVE IT.



I also love Dale's Playful points because he does this.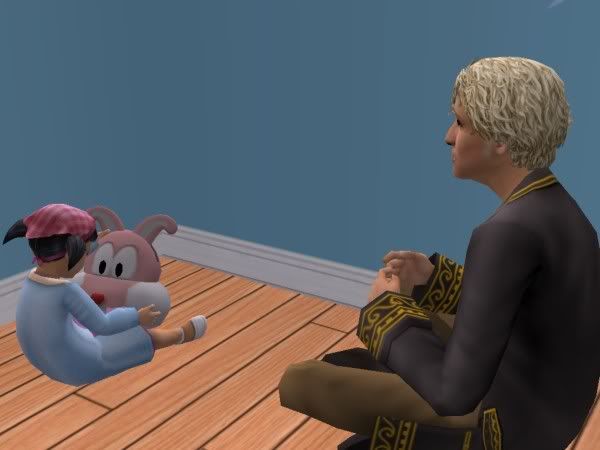 And I love Cleo, because she looks like a human being and not a fishlipped supermodel.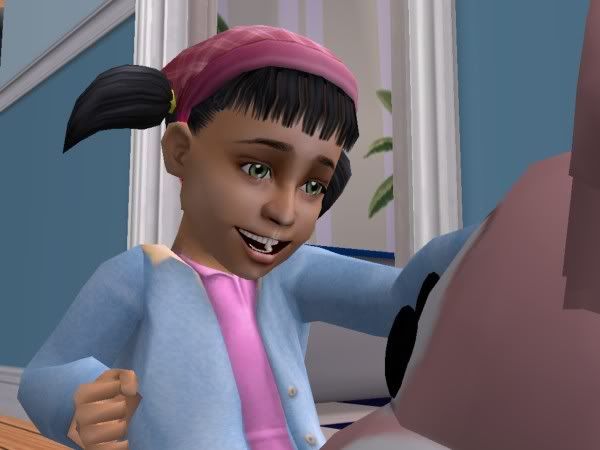 Oh...I've never seen them cry while standing before. It made me sad.



But this was good, it made me feel better.



I hate this dog. HATE HER. And she always tries to jump on a bed right after, so I never get to scold her for peeing on the floor.



Dale: dum de dum, hey what was that chilly breeze past my arm?



Goodbye, Brutus. As an aside, I have the shoes that Dagmar's wearing. They're uncomfortable, but they're kitchen shoes.



Goodbye, Adonis.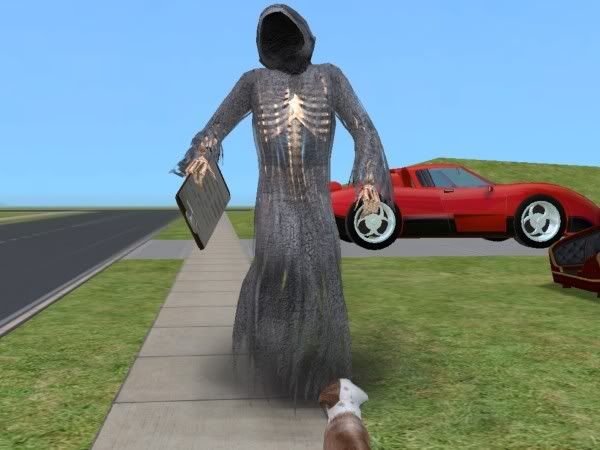 Do you see this? These are all from the dogs. I adopt out the spares, so these are just heirs and spouses. Ugh.



All toddler skills FTW. I rarely ever make it past potty training.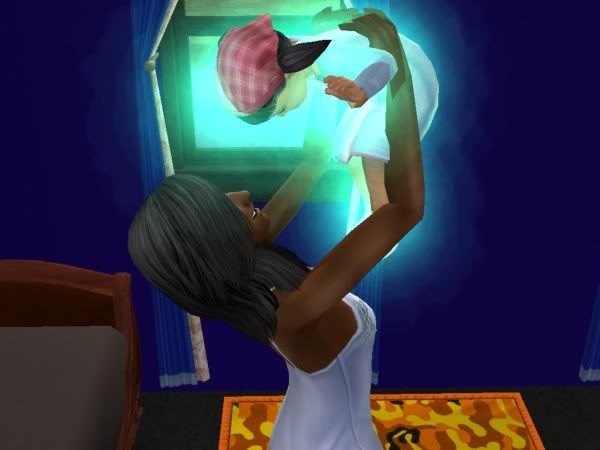 GET IN MY DOGLACY!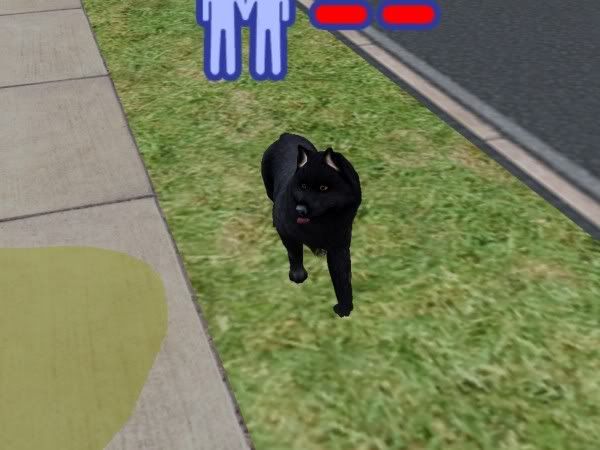 He sounded terrible, and he giggled through the song, but it was cute.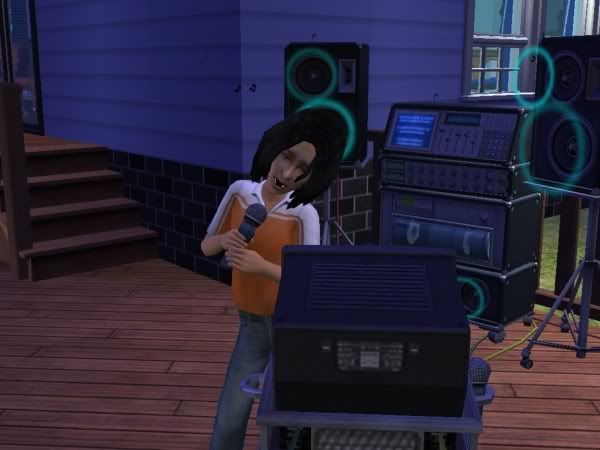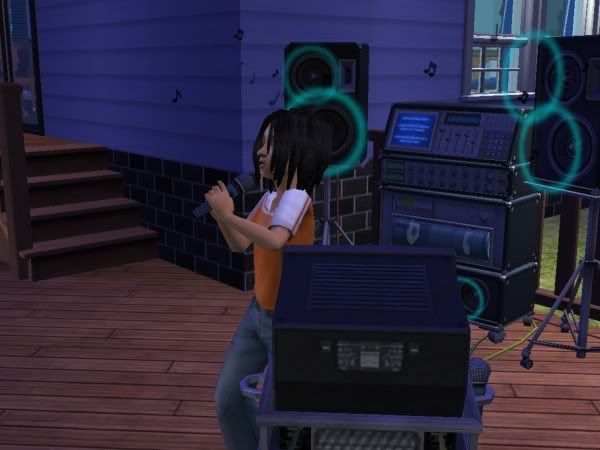 Take that, Hedda, you floor-peeing demon hound. She's going to be your new owner SO THERE.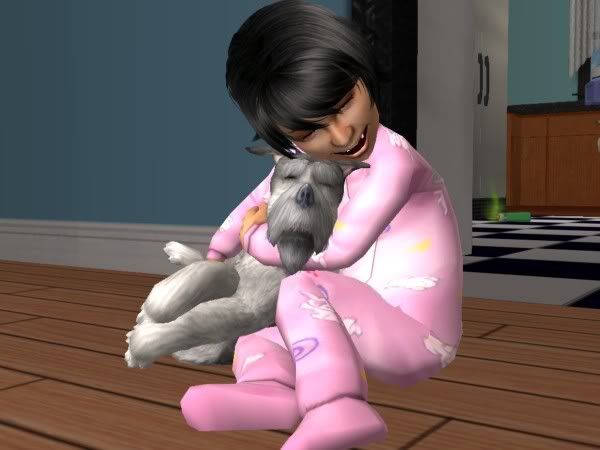 Haha, unimpressed dog and happy kid.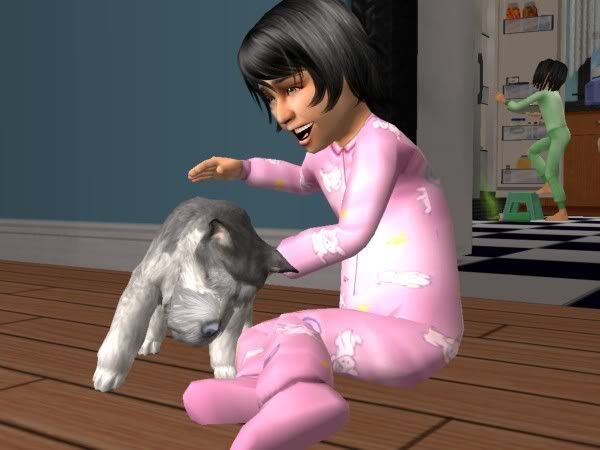 Poof! It's Biffy! Look familiar?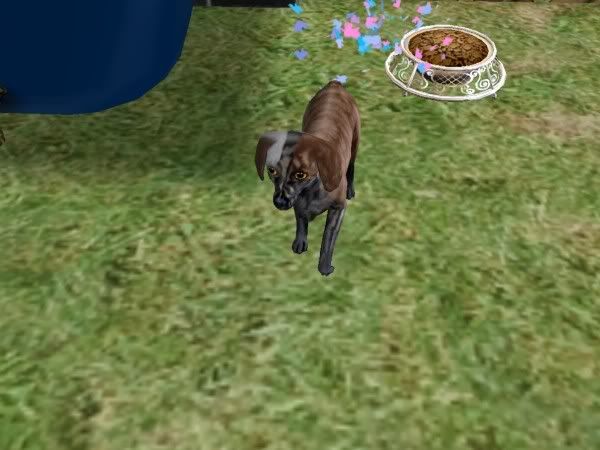 I thought so. Left to right, we have Biffy, Ariadne, and Vinny. Biffy's heir because he has brindle on his back, so Vinny went to the pound despite his awesome name. Oh, and I registered Ariadne in case anyone wants Pughuahuahounds :D



Birthday.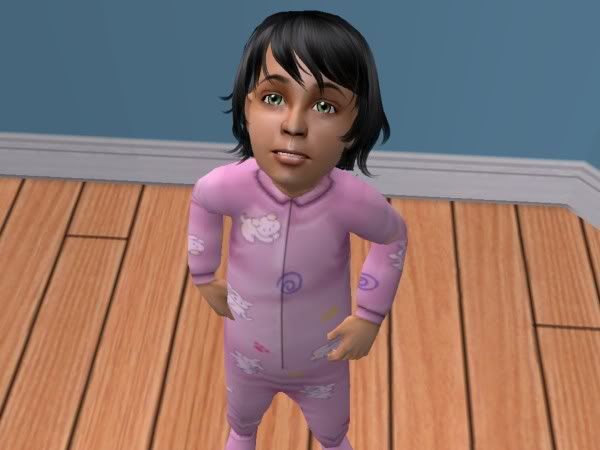 That new XMSims hair is great for kids.



I don't care what you think, Cleo, that is your PJ hair and it STAYS.



Seriously, is she even related to these two clowns?



She has the same skintone, but something about her makes it look darker.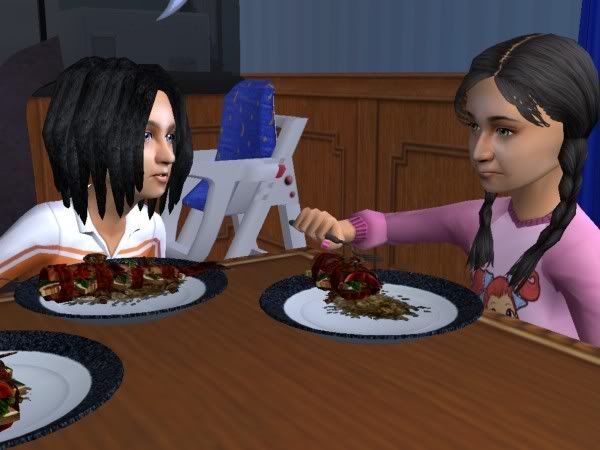 I redid Jane and Ross's room for her. Um, it's pink.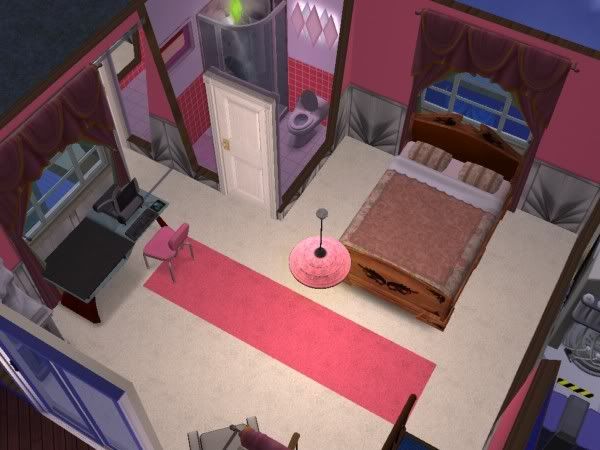 Do I even need to explain this? Despite what it looks like, it says 'full', not 'pull'. My small Fs are cursive.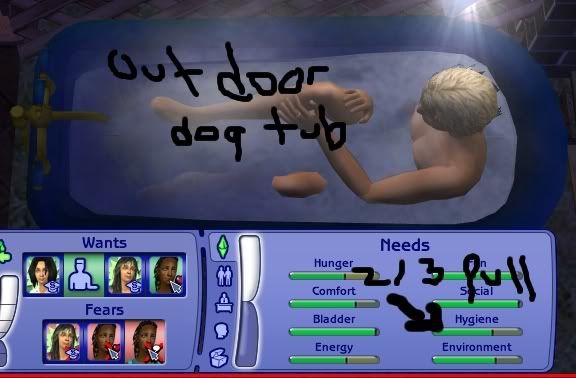 *sigh* This better work, I've got two fortune sims who really want this.



Dale: Hey, man, come on in. See what I have to deal with every day.



"Here's my living room. We're thinking of switching it with the playroom."
"This is a fantastic room!"



"Your kitchen and dining room are beautiful!"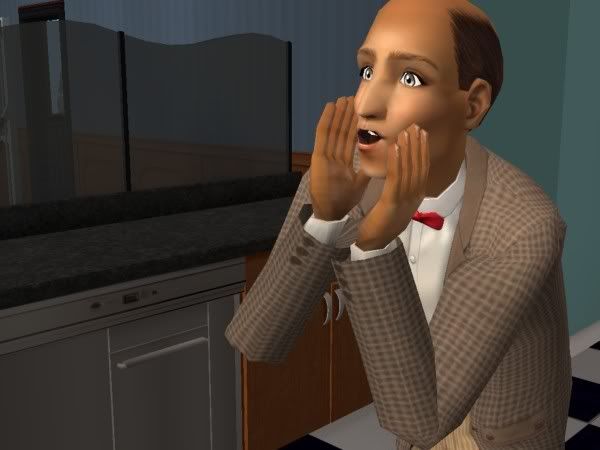 "...And here's the room I share with my wife."
"SWEET!"



Stuffed golden trout. If this doesn't gain a lot of food points, I don't know what will.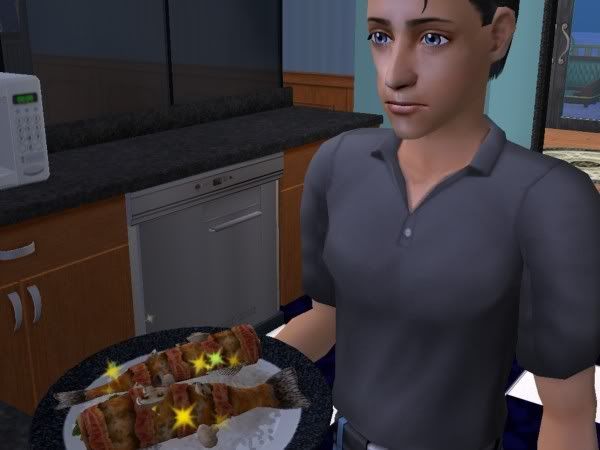 "So, Mr Steele, I see you're a pirate for a living."
"No. I'm actually a mad scientist."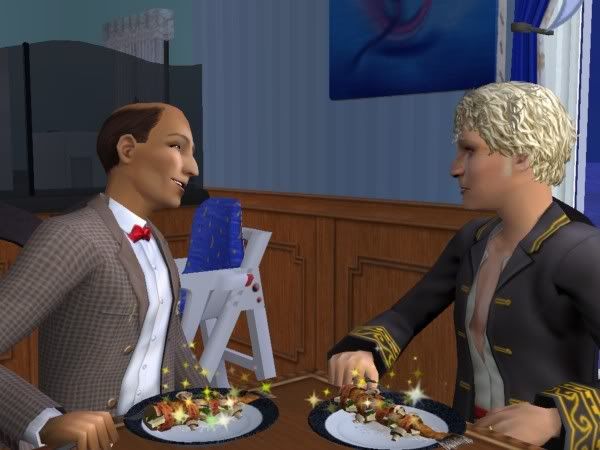 "I'm only a pirate in my private time, sir."



What with one thing and another, the kids all got in. Serve fish, that's all I gotta say.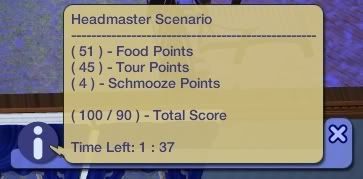 Time to celebrate!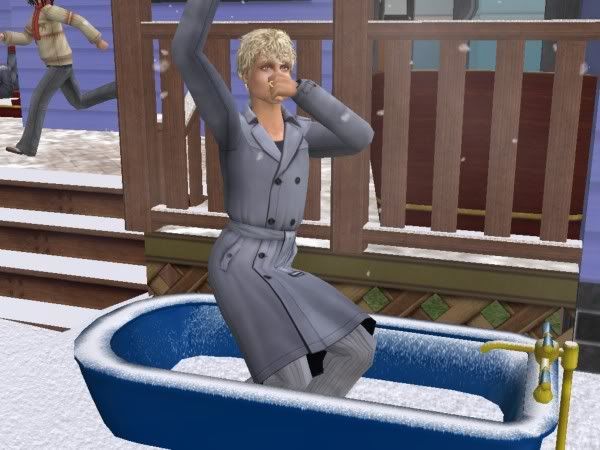 So, that's 5.3. This is going to take a while because my heir just turned into a child, but I have plans. Plans that involve sims. I typed this on Dec 12+13...no warning about my internet, I woke up on the 13 and couldn't connect. Bastards.
Missing some?