Last time, a couple dogs died, a couple elders died, the heir was born, Clark grew up with a crag in his face, and the kids all got into private school. Probably because stuffed golden trout was served. Also, my ISP discovered I was 10 day past my cut-off date and finally rendered me 'net-less. D:

The kids' first winter! SNOWMAN TIME!
Doug: "Hmmm, he seems to be missing something...he's centered with the front lawn, though. Niiiiice and centred."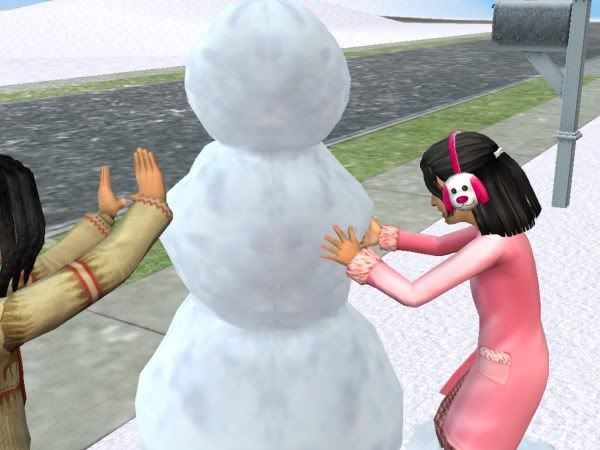 "Yes, features, that was it. I will now go inside and contemplate his perfection."
And he did.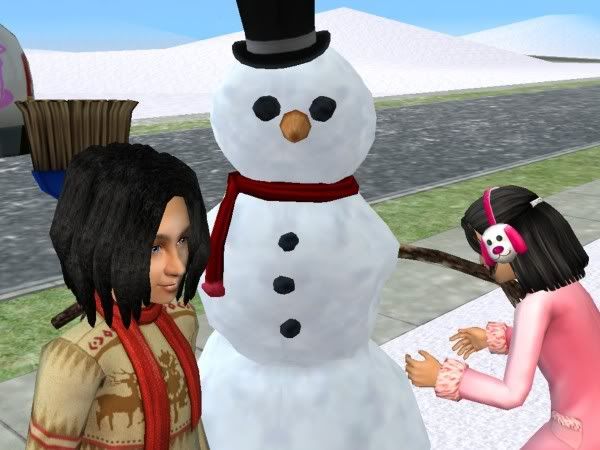 Ivy also went in for the snowman thing.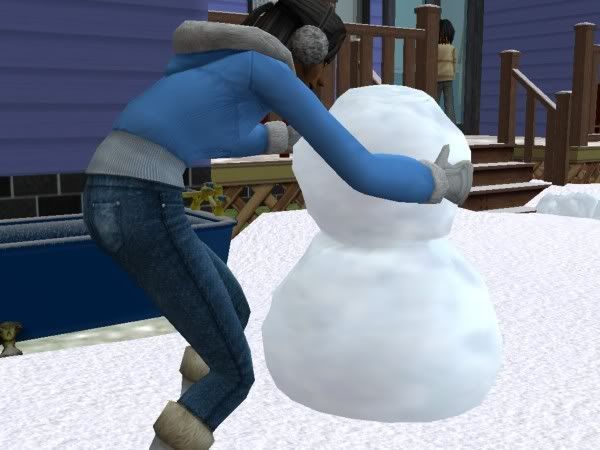 Most of the family has four nice points. Cleo has 10, so no awesome snowman from them.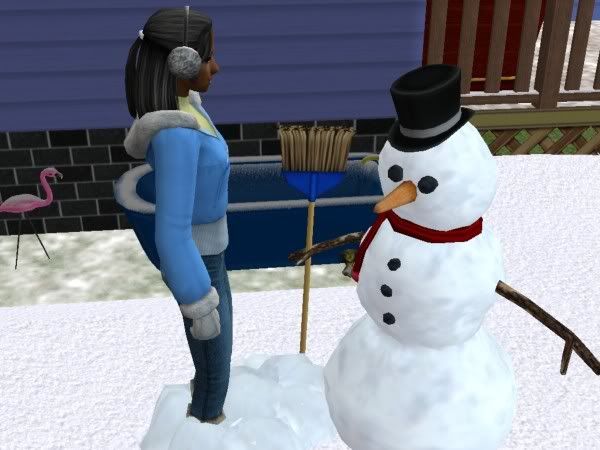 However, Dale has 1. Thank you, Dale.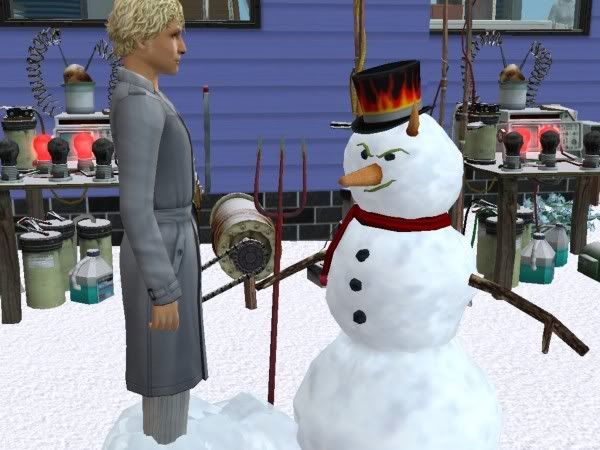 >:D *insert various Nazi jokes that my brother and Jewish boyfriend made*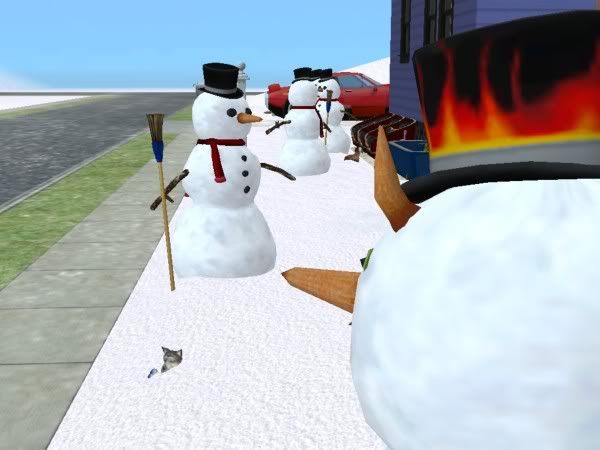 That's right, LeTourneau, walk on by. Ignore the evil SSS (Snowman Schutzstaffel) on the front lawn.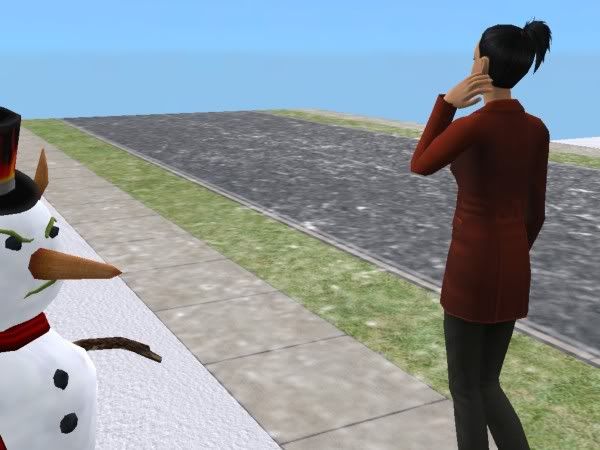 I hope he doesn't look like Clark when he grows up.



He doesn't :) But he did roll Pleasure :(



Way to go Ivy for ruining a good comparison shot of the boys.



I don't think I should have downloaded a different 'lotfullofsims'...these dogs have had sex in the doggy castle about 20 times with no conception.



Why do I bother with private school, again?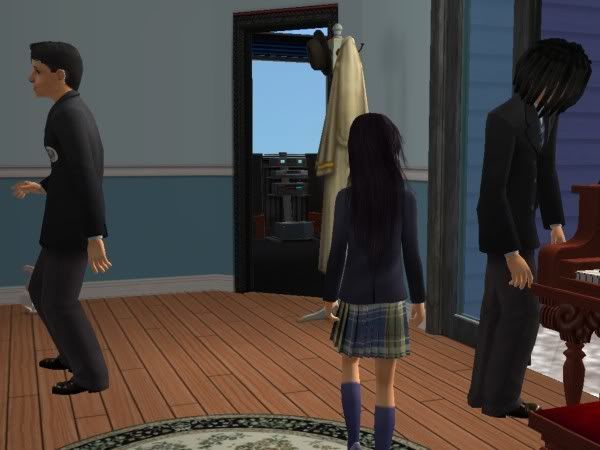 NOOOOOooooo, my army!!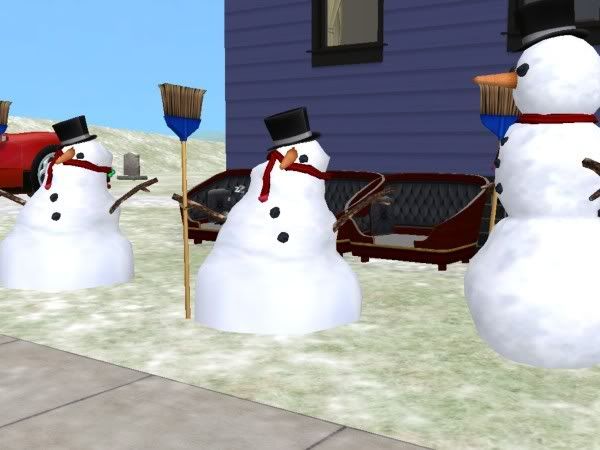 ACK! COMMANDER SNOW WHO DID THIS TO YOU? I'LL GET YOU, SUNSHINE, you'll get yours.



Take one last look, because he's about to not be as adorable.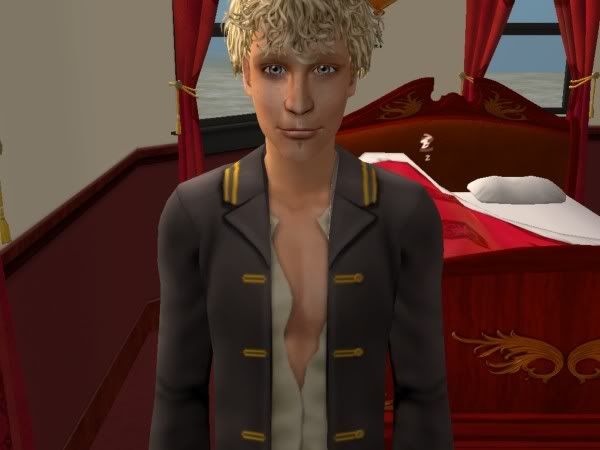 As he transforms into PT#9? Buh?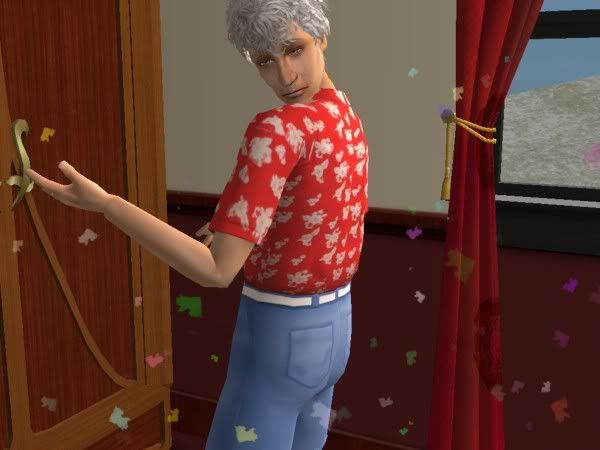 The outfit stays, and I try to give him an Old Guy Party Animal style.



To pass his perma-plat time, I built an enormous greenhouse. 48 plots!



Why did Maxis create this aspiration? There's no cool wants like Max a Skill or Get Fit. No, Pleasure sims get this crap.



I tried to get her to garden, but she has 1 lazy point, so she hates it.



Doesn't it look nice, though? Wait till you see it not covered in snow.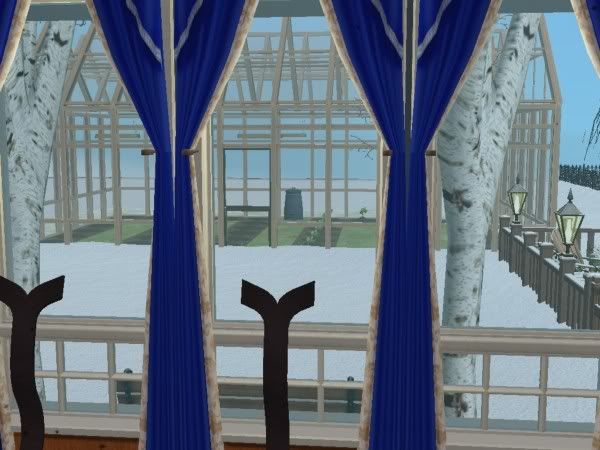 They're an attractive bunch, even if they kind of look alike.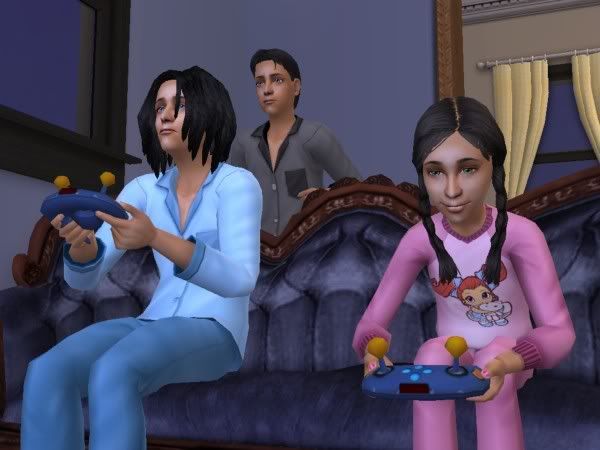 :D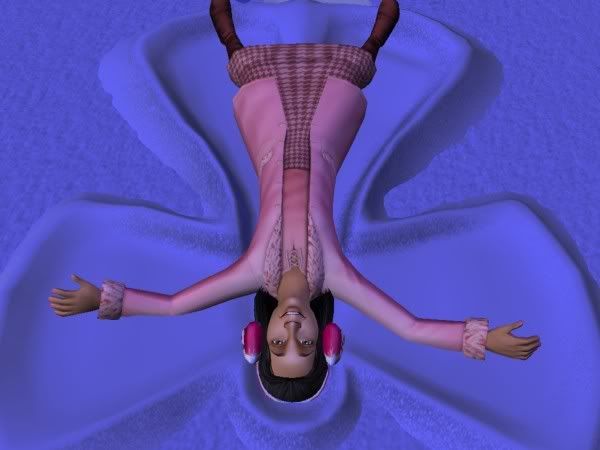 D: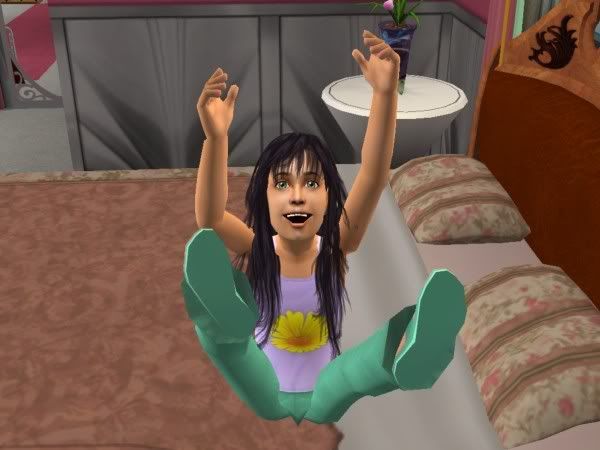 LOL It takes him forever to tend the plants. His gold gardening badge took him 4 or 5 days.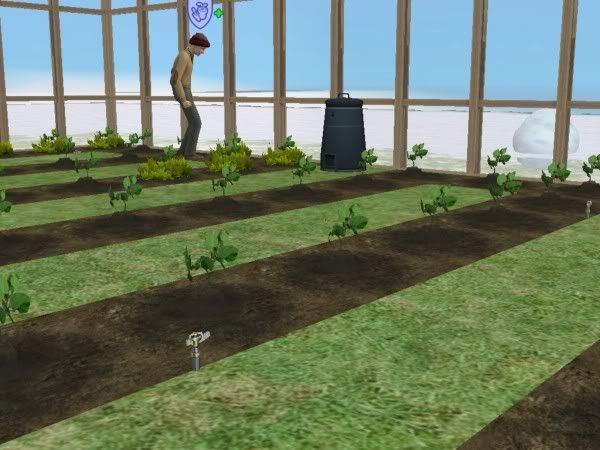 Obviously, a tribute to Whimsy. Ignore the deranged monkey.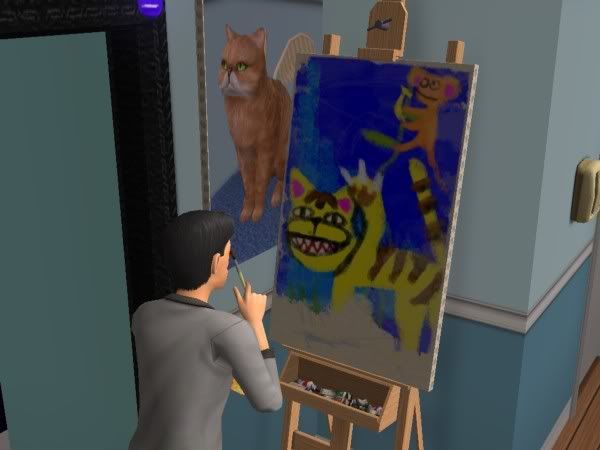 LTW Acheieved! She can garden, too. *rubs hands together evilly* Now I have a tomato and strawberry EMPIRE!



"Matchmaker, I've achieved all my sissy little teenage Fortune wants and now I need a trophy wife to boost my ego and enjoy my future riches."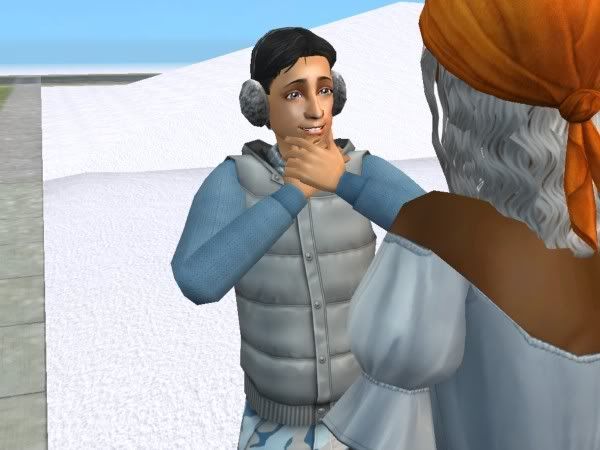 Old news, but she'll do. They had a crappy date because they're both fortune sims and all her wants were about money.



Ivy got old, too. Doesn't matter, she's going to slave away in the greenhouse with Dale. There's an energizer right outside its door just for them.



This is your heir, Cleo.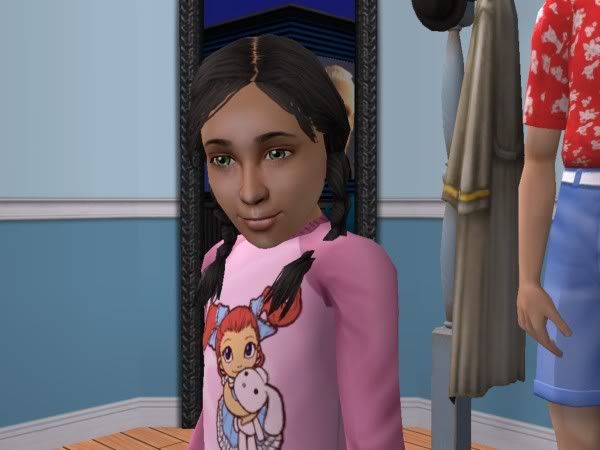 She is....wow, very attractive. And Romance. Do you smell something? Smells like AWESOME!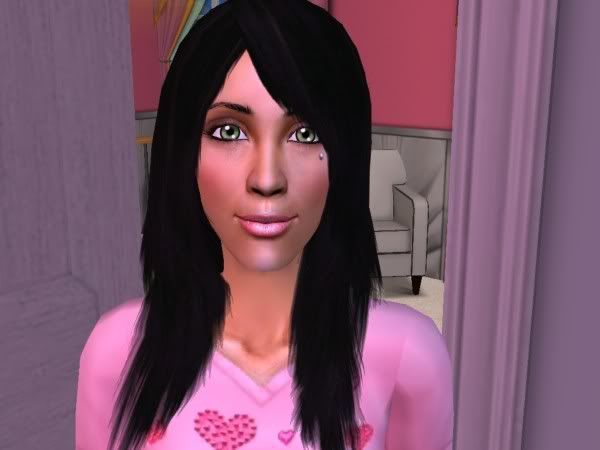 Next day, Clark grew up. I can't believe that crag in his face got worse.



He's leaving, NOW.



He took Doug with him, since I didn't see a reason not to. Plus, that could be stopping the dogs from breeding.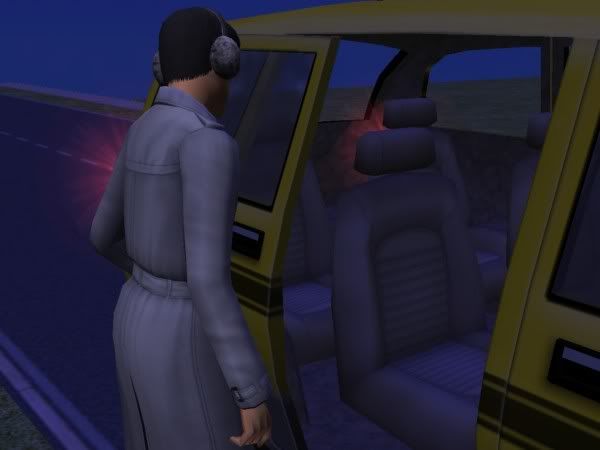 Cleo: *plays with Mr Bird in her undies*
Kid in background: Why do the pretty girls always tease?



It's Spring, so here's the backyard. Japanese maple, two young birch, and an apple tree.



This took forever. Considering their wealth, the plants didn't bring that much in. Each plant brought ~§150, which is actually pretty good.



I turned the doghouse the other way, since I noticed a bit of a jump bug (I don't actually know what the jump bug is, but one of the dogs would jitter and the mating would never happen). For some reason, that fixed it.



I love the fish, ok? They're really well animated.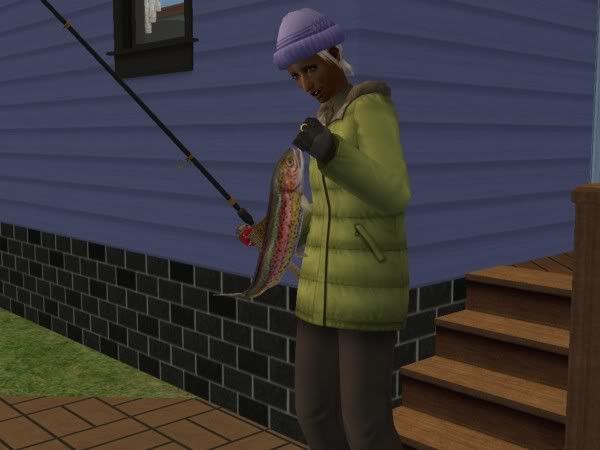 So is this! You night recognize gen 5 Maggie, the white one, but can you guess which dog the other one is? It's Mercedes! Mercedes who? Mercedes the cofounder of the doglacy, that's who!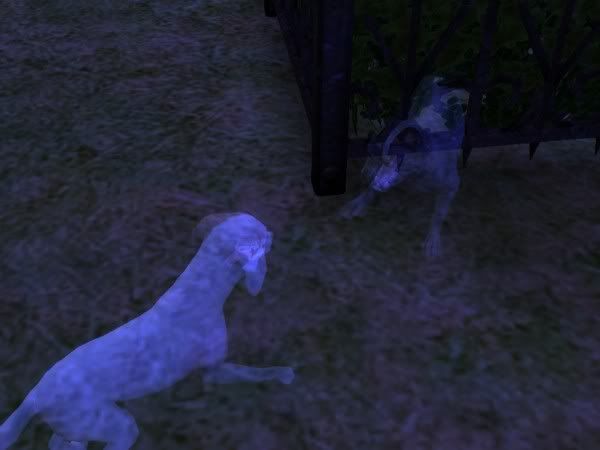 Figured I'd try this out, since I noticed that fish don't count as produce in the fridge >:(. It's really tacky. I feel like I should redesign the house with red carpet and hardwood paneling.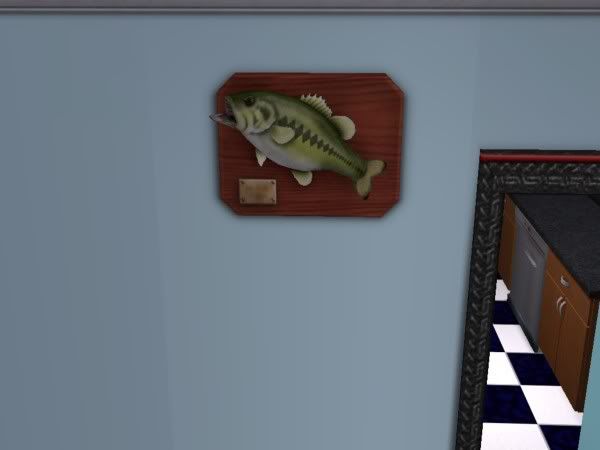 Now that she has her gold gardening badge, all she wants to do is catch specific fish.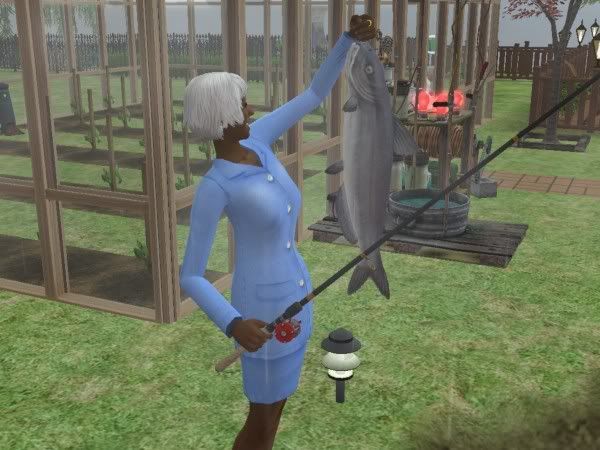 Recognize him? He's the guy that was staring at Cleo in her undies with the bird. They're on a date.



Watching this dance reminds me of the end of Beetlejuice. I don't need to explain if you've seen it.



She's awesome at bowling, so she dances a lot.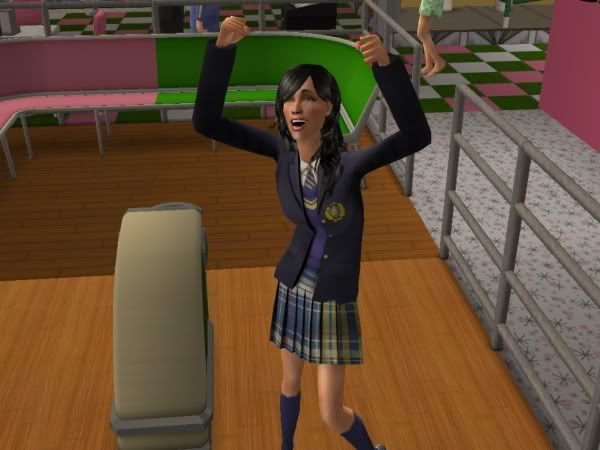 Watch:



See?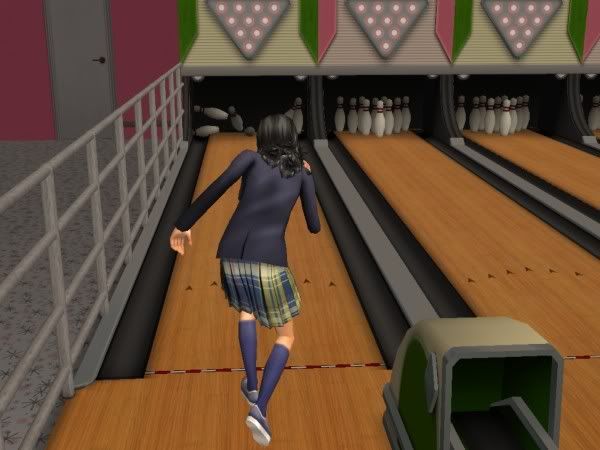 Cleo: Garcon? Franklin? Yeah, I'm over here ready to order.
Cleo's date: Why did I agree to this?



Cleo: HI YEAH. Thanks for noticing. My date and I would like lobster. LOBSTER, k?
Cleo's date: :O
Franklin: Yes, ma'am.



Awwww, cute.



Have I mentioned that I think she is the cutest sim ever? She's not gorgeous, she's ADORABLE!



D: Victim of the Great Default Skin Switch of November '07. He's cute, though.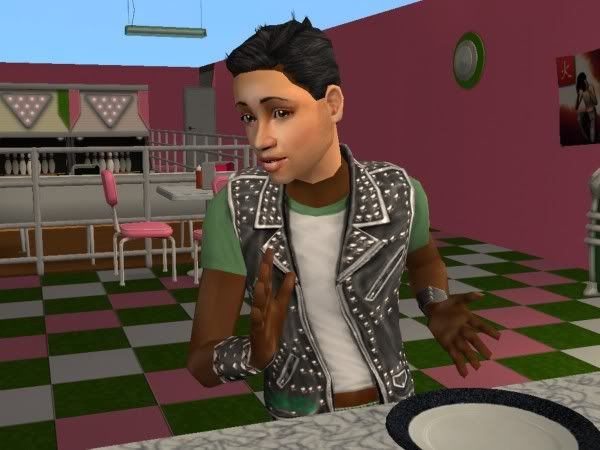 Maybe he was charmed at the insecure way she performed the flirt? I would be.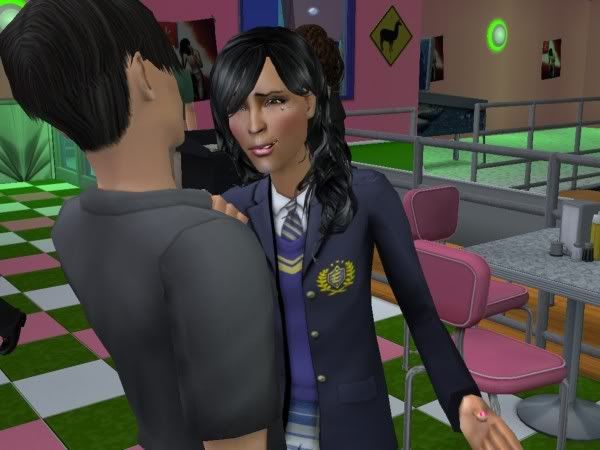 What do you leave for the girl who has everything? Roses. She placed them on her desk in her room. Her first date gift.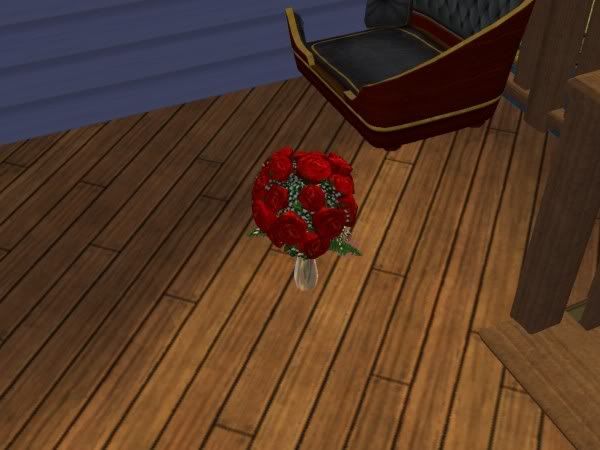 Also, the family has really nice apples!



Everyone want to see how Clark is doing in the Gen 5 Spares household? Well, here's his wife, Marylena Hamilton/Benjamin Long.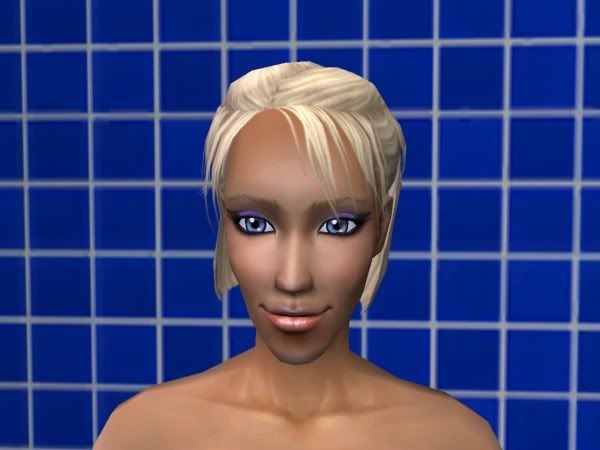 And their daughter, Jessica, who ended up receiving Ivy's/Clark's ears and the Gen 2 spouse's eyes that have just started appearing. Let's face it, the kid got everything from her father except her hair colour. Something tells me she'll look like Cleo.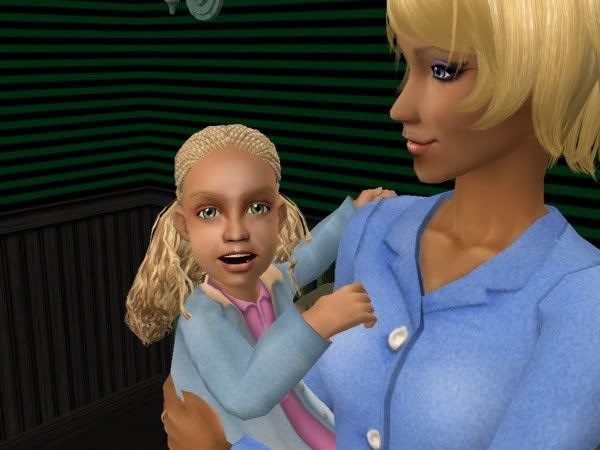 I'll have you know I was listening to some crazy techno while she did this. It was simultaneously hysterical and exceedingly strange.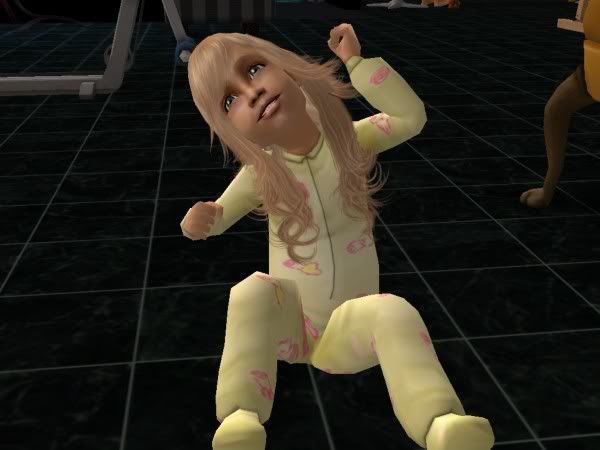 Doug grew up and looks like Clark except his ears don't stick out and the end of his nose is smaller.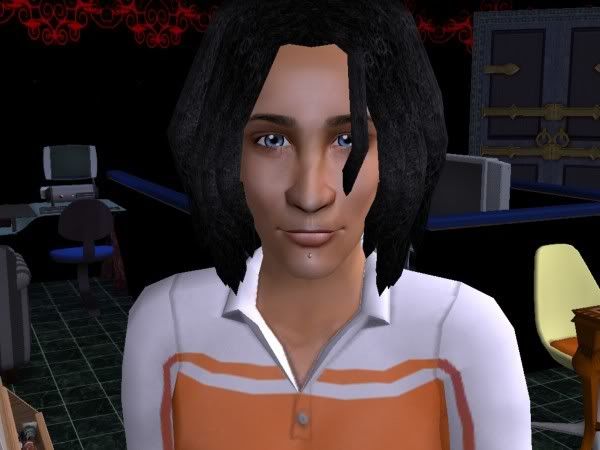 Thanks, everyone, for the warm welcome back when I made my return last week. It really helps. Stay tuned, there's lots more still to come!
Missing some?