Last time, the family made an army of snowmen, Dale and Ivy got old, a 48-plot greenhouse was built, the boys had birthdays and moved out, and the update ended with Cleo on her first date and some nice ripe apples. And a small update of the boys' lives in the big square house I built for them.

*glug glug* "Getting old, must turn to blended drinks for comfort.
She drank three to herself. Dale had the other.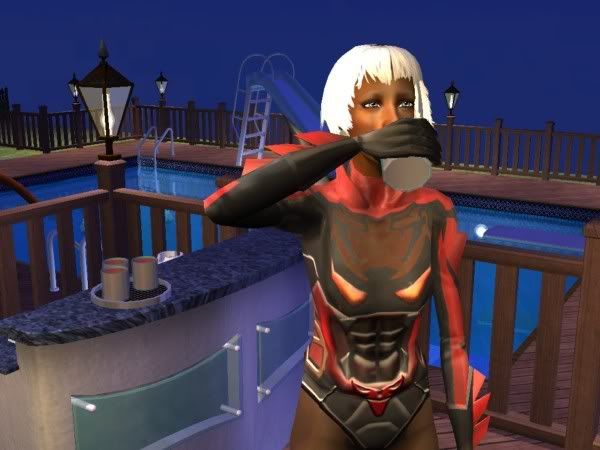 Generation 9!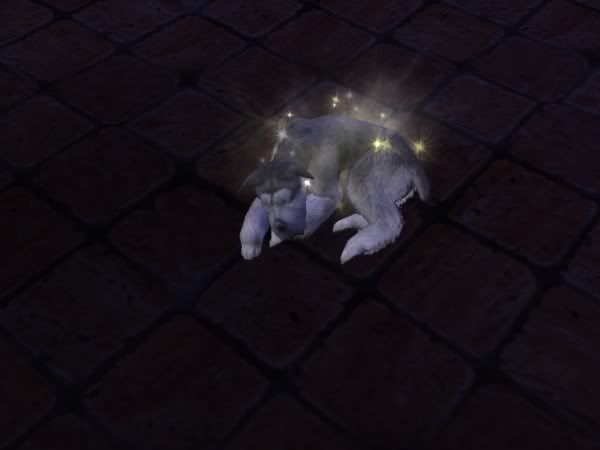 They're both black. Sanchez and Brody.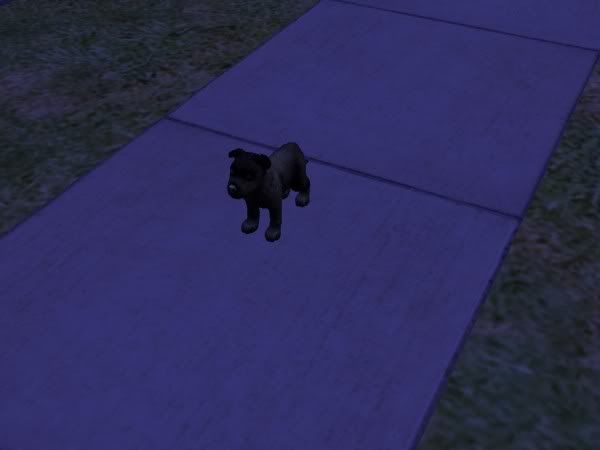 Eggplants, the goal of the gardening project.



She was just testing. It gained her a logic point :D



LOL a boot for Cleo. She doesn't look happy about it. Dale has the same look on his face that he's had since she was born.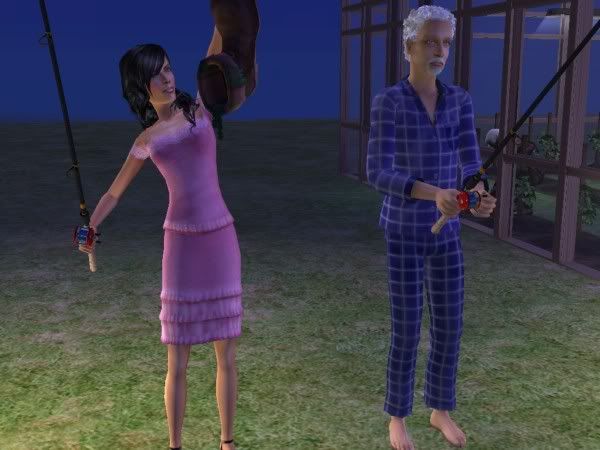 More dating, because it's all she wants to do.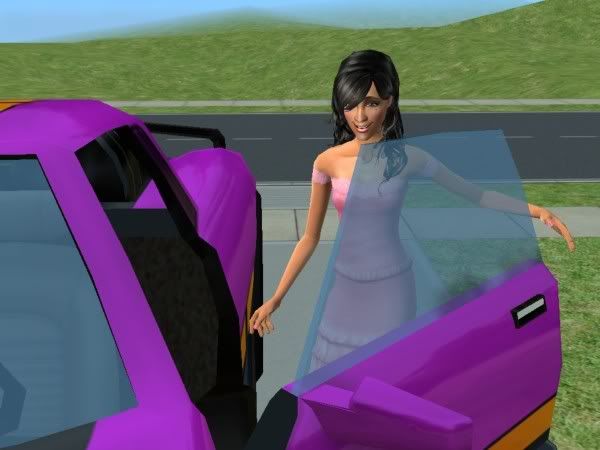 This time, with a girl.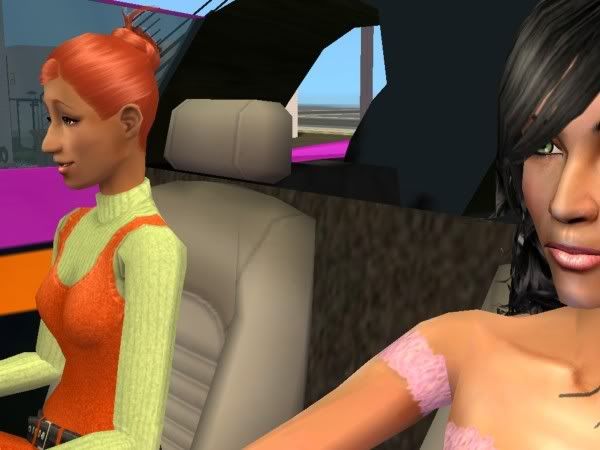 They went to the modern art museum. It had a flaming toilet in a box, but no dining room. NEXT!



The spa! Didn't have food, but it did have the wonderful dance sphere.
SPAM TIME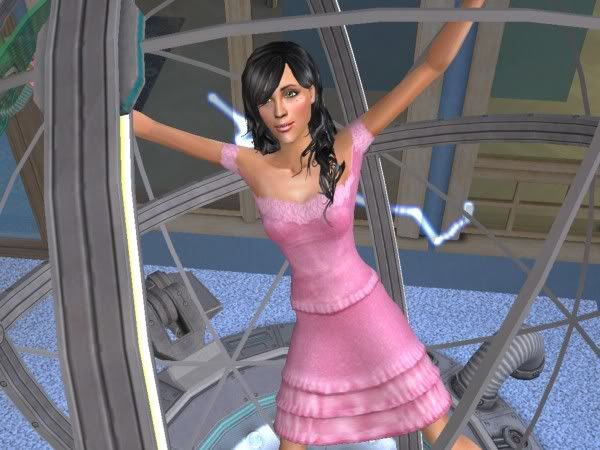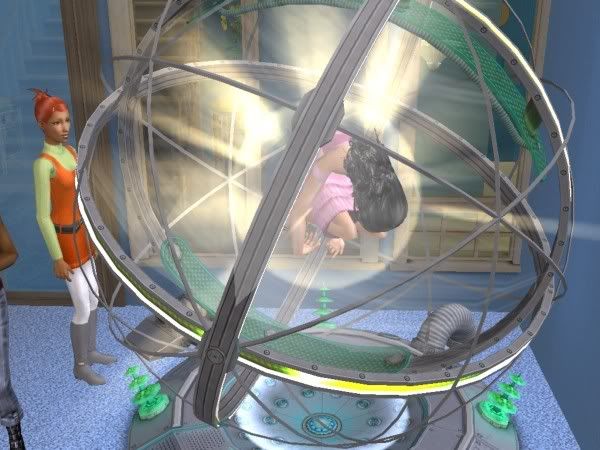 LOL vomit.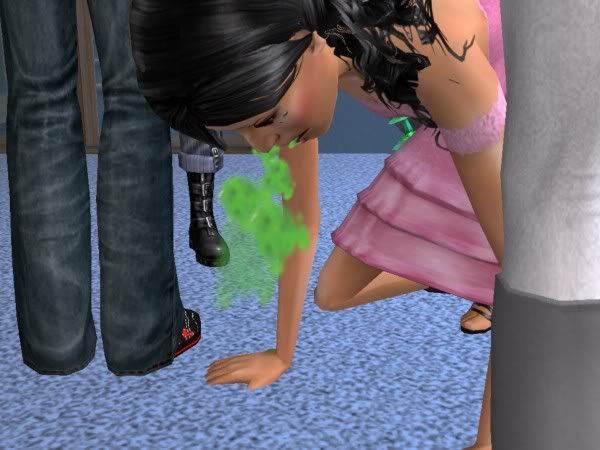 Oh, hello! You're walking the wrong direction; the heir is behind you and she likes gingers!



Nice try, but I know who the real Jill Smith is and it's not you, you Seasons disaster (Maxis tried too hard when makeupping the townies).



Cleo tried to talk him into her pants (dress?). It didn't work, but at least now she knows his number.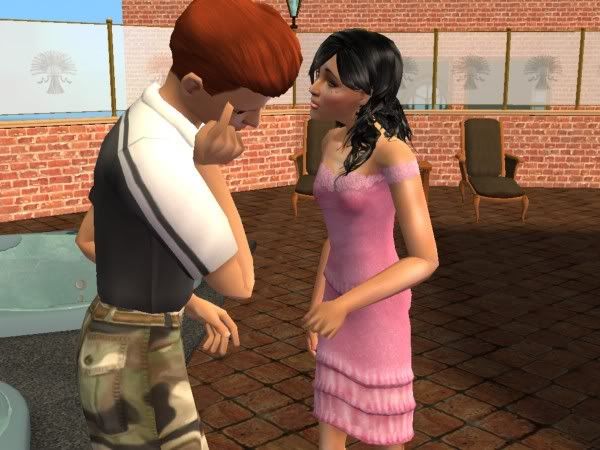 She was pretty much ignoring her date, so I had them do date-like things because Cleo wanted a dream date.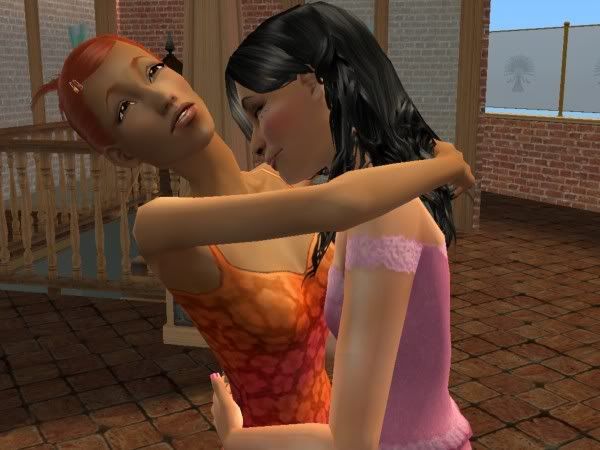 "You know, we've known each other for three days now and I haven't given you a present yet!"
It's a boot XD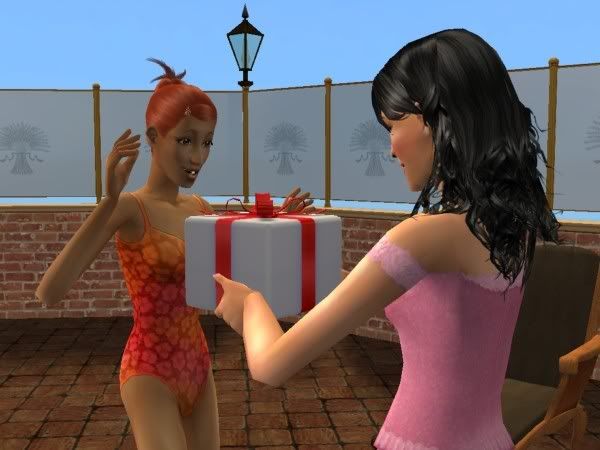 Wain, she knows you. You're her uncle. She's not going to waste time on family members that could be spent getting to know future baby-daddies. And quit calling for Clark, he moved out!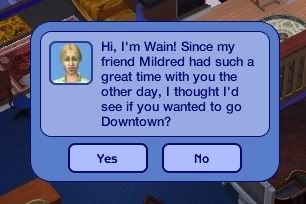 I didn't even notice her death, I was so preoccupied with the greenhouse. Sorry, Ariadne. Ariadne will be available for download soon, for anyone interested.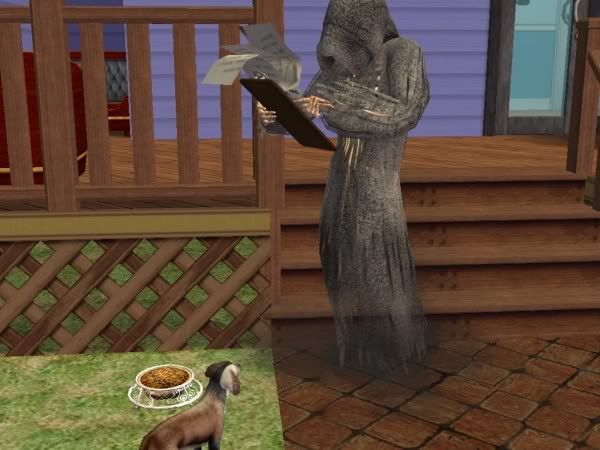 Yes, notice the puppies, New Dog. Unfortunately, New Dog is a boy and only one of the puppies is a girl. I'll kick myself if the boy puppy looks better.



~Fireflies~



~Eggplants~
~Dale's bum~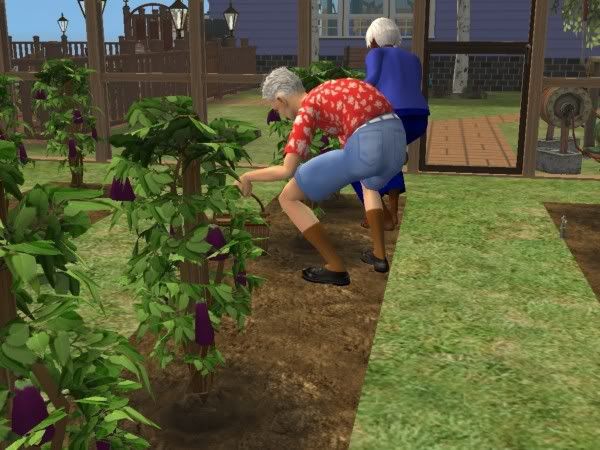 BOY PUPPY!!! I'd love to rename him Groucho. Do I need to explain why?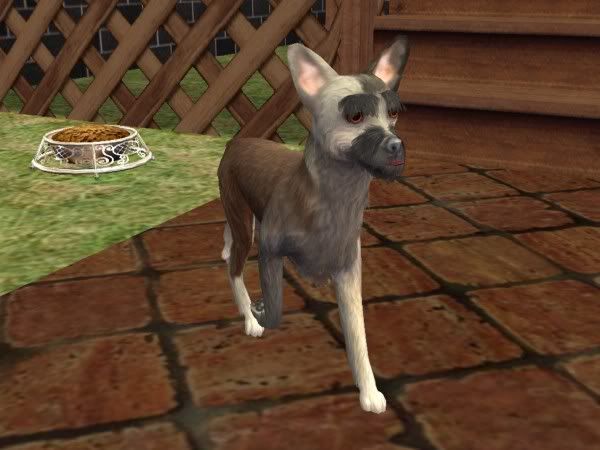 LOOK UPON HIS GLORY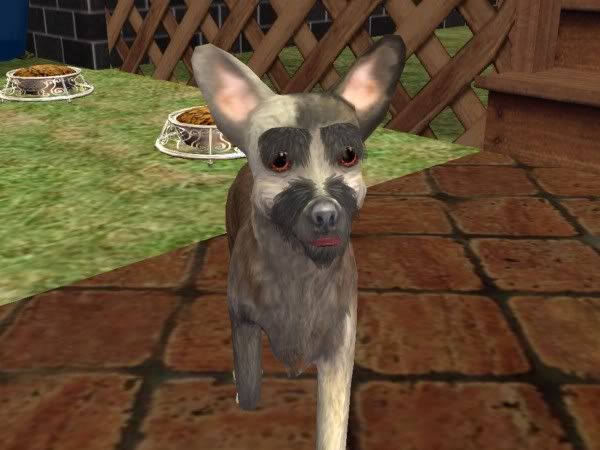 Now let's look at Brody :D She's adorable! And she has the stumpy front legs of her mommy! *heart* Both dogs will eventually be available for download with Ariadne.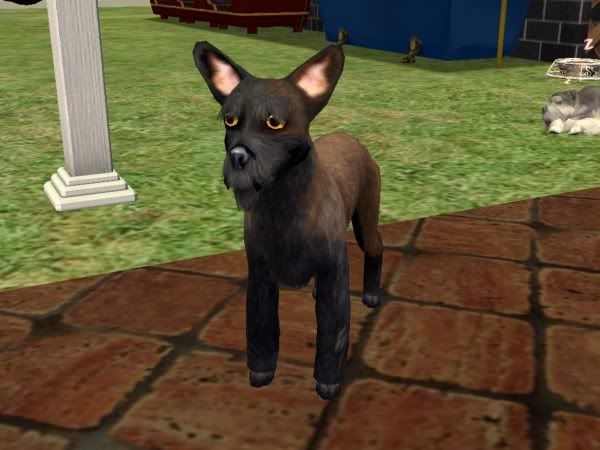 What, you don't like cake? (vague reference to a terrible pickup line...anyone know it?)



Ignore the skin-change victim and notice that Cleo and the gardener are obviously exchanging a look that says "SEXY TIME!"



What do you think she wished for? I bet it was fuzzy pink handcuffs. I wished for that siding in the dining room to turn into wallpaper and paneling. Guess which one of us got our wish?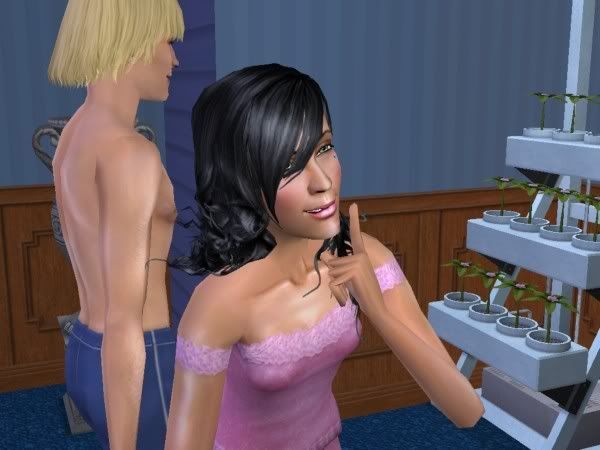 Hey! Sparkly gelatin! Speaking of weird foods, while typing this, I'm eating yogurt that expired Oct 30 (so it says). It's Dec 14 and it tastes just fine. I have a really good immune system.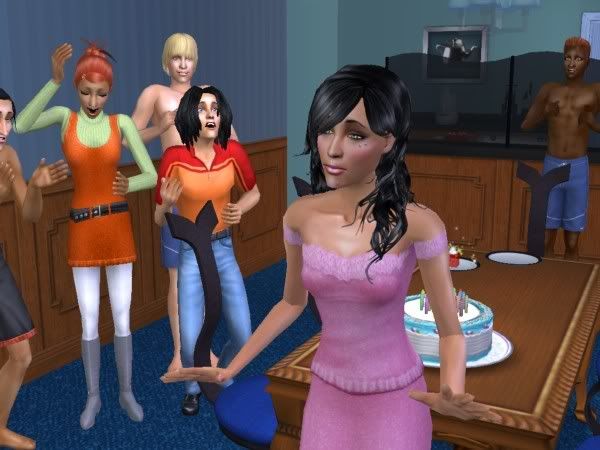 Back to the story.
So, she hopped in the car to go clothes shopping because I felt she had no outfits suitable for a Romance sim.



Check out the cute tattooed cashier!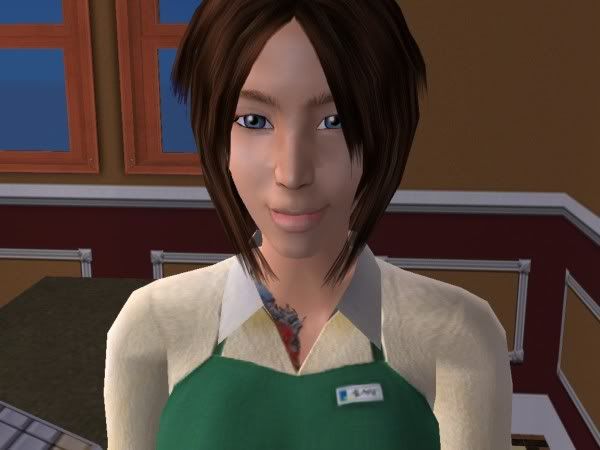 There was a photobooth. You all know I can't resist!



Hee :D



I want to read the one about the alien and the bullfrog/steak thing.



Much, much better. Probably the trashiest pink outfit I have. I don't like pink.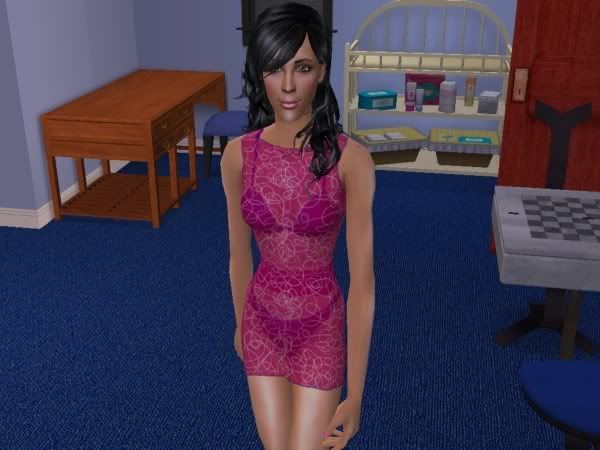 The dogs had conceived on their first try. Thank whatever god would like thanks.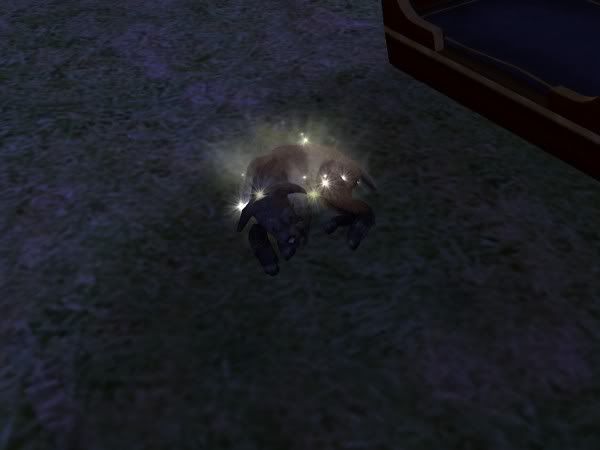 Meet Mischief, an only child.



Roadie gear. Looks a lot like what I wear on a daily basis.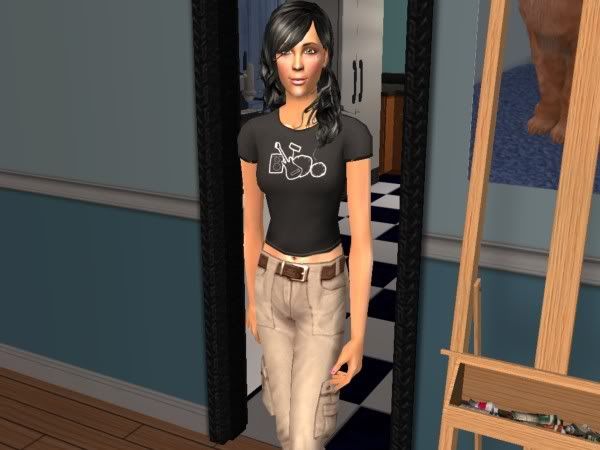 ~strut~ It even looks good with roadie gear.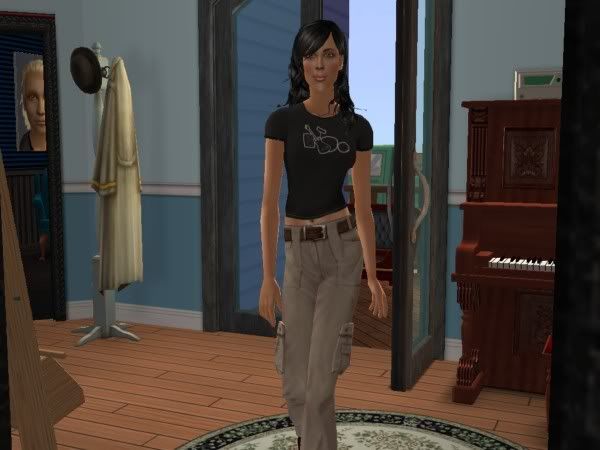 Alllll the way to the sexy, yellow-eyed gardener who likes to shortcut through the pool in a foot of snow.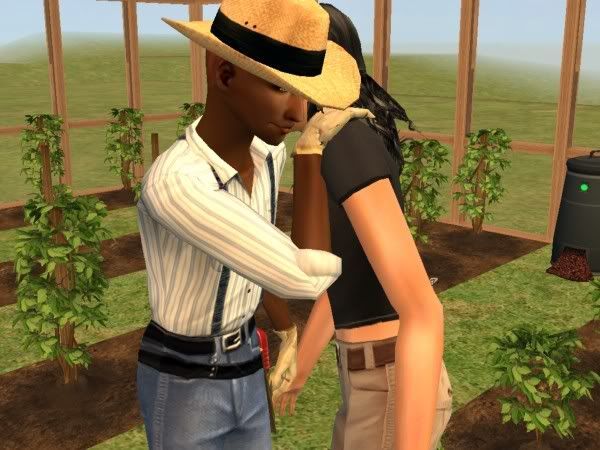 This isn't the gardener. I apparently misplaced a whole set of pictures of Cleo and the maid that I can't get back.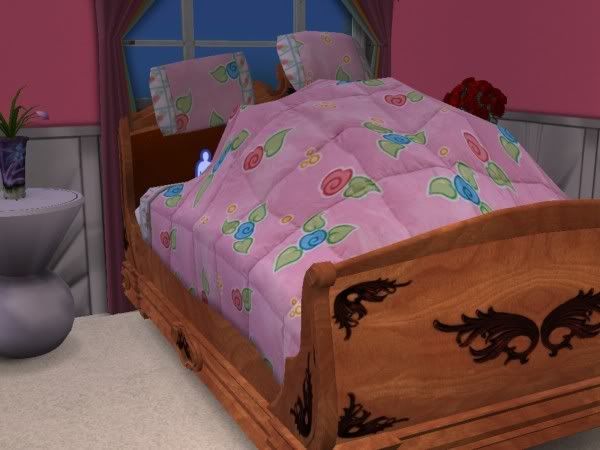 She's a working gal in more ways than one. Can I say that this outfit makes me simultaneously giggle and gag?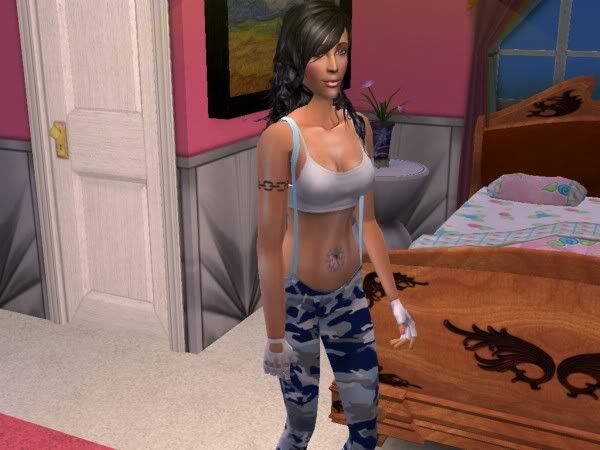 This is why I can't get those pics back.



RIP, man-maid Darrell.



The new maid's apparently a rocker.



GET BACK IN THE SIM BIN! I should have deleted those two families before they got out and met sims, huh?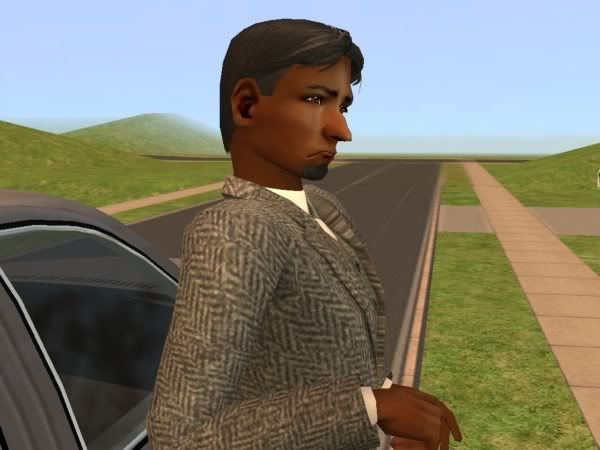 Gotta pee? Are you tired?



I see. Well, we all know whose it is.



~Solo portrait~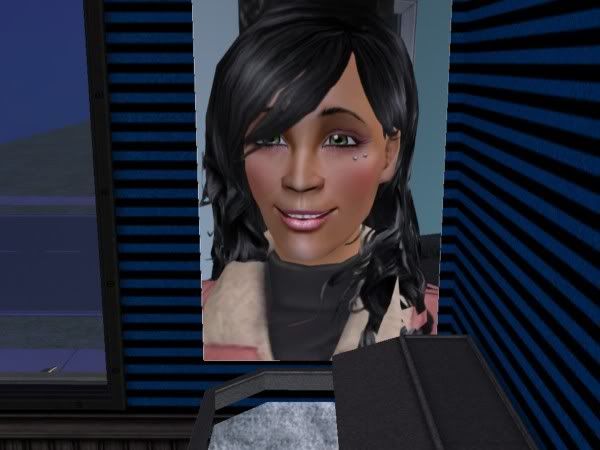 Turns out I can see the crap job I did on the pond if it snows in fall. :/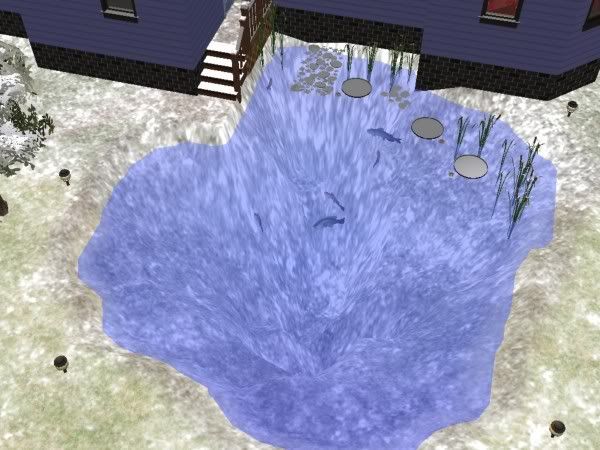 Story: she's going on a date and tries to leave in her undies with a lightbulb helmet on. I say "No way, cute stuff, put some clothes on" and she retaliated by changing into the ugliest Maxis hair available.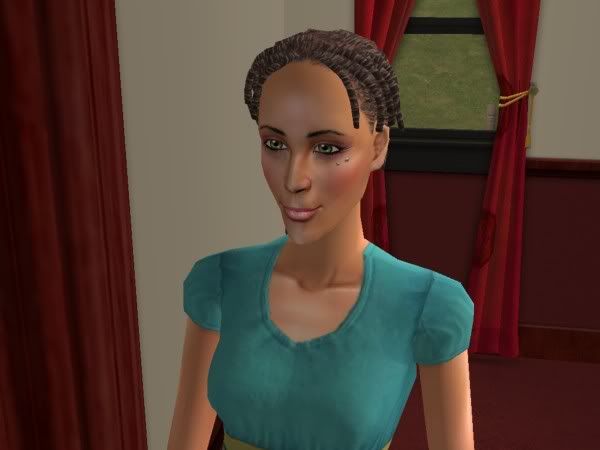 She's dating this guy, whose name I can't remember.



They take pictures because I sent them to FM. They also woohoo in the booth.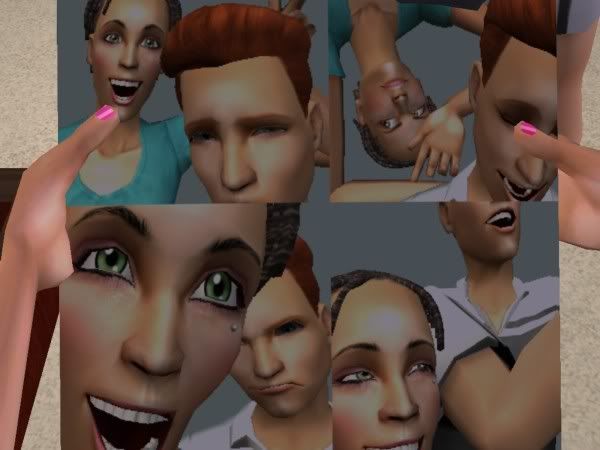 WHOA YEAH!! He looks like an overstuffed sausage with a Groucho mask on!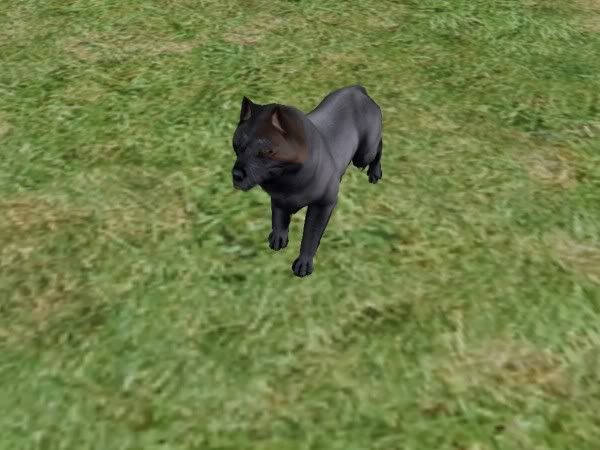 I mean, look at that! PS ~gen 10~



Oh, hey Darrell. What's up?



Gonna pop again?



Oh crud, I missed the second pop! (I really did, I didn't simply neglect a pic)



Um, vampire what?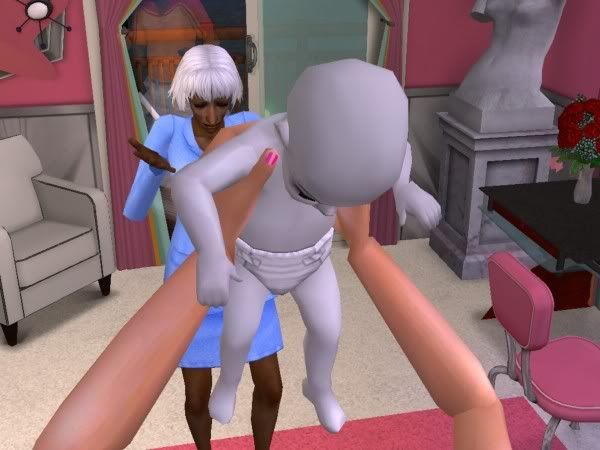 *headdesk* Geneticized Enayla skin. That is not staying, since it's kinda unrealistic.
Anyway, his name is Fern. Before you all start going 'Huh? That's the little girl's name from Charlotte's Web." Yes, it is. It's also the name of my great uncle. I have a Great-Uncle Fern, you wanna fight?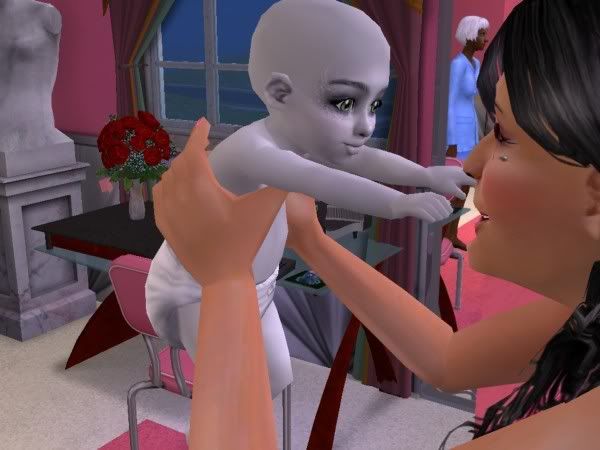 Turns out Daddy was a Family sim while he was alive. He wanted to come over and cheer the baby :( It was heartbreaking to watch him cuss out the wall and float away with the baby in his thought bubble.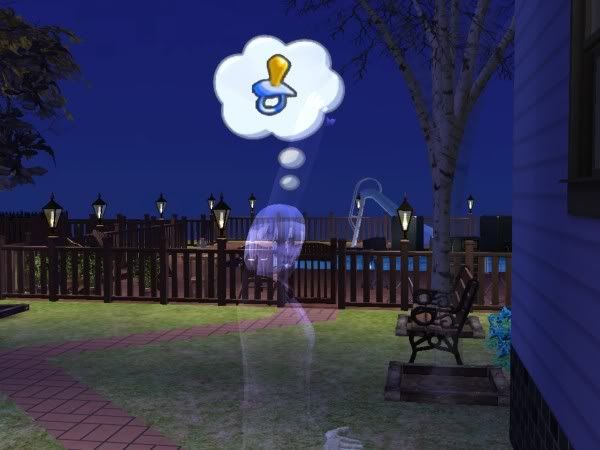 Funny story: yesterday at work I bit my tongue so hard it crunched and bled for half an hour. I'm fine today, except for the welt on my tongue. :D
OH! And, just as a random poll so I can try to figure out the best way to do side-by-side pics for future entries (for heir-choosing and whatnot), what resolution are you
currently
running at? Not for the game, for general computer use ie browsing and reading sim stories?
Missing some?